Four years ago, the fashion world was left with a hole in its heart when Phoebe Philo's departure from Celine was announced. Philophiles mourned the loss of her tenure at the brand, where she pioneered effortless cool-girl style with her minimalist aesthetic that was somehow simple and stylish at the same time. The British designer was responsible for a number of the brand's hits, many of which are still in production to this day, despite creative director Hedi Slimane's incumbency at the brand.
Slimane, who took over the reins from Philo, brought his youthful, party-girl aesthetic along with him. The shift was felt almost instantly, and as new designs were released, a new Celine was formed, drawing a line in the sand between #OldCeline, and #NewCeline. This season though, Slimane has introduced a new silhouette that feels like the perfect mix of new and old Celine all wrapped into one.
Meet the Celine Romy Bag
The Romy bag is everything I love in a bag. It's got that classic with a twist feel, with clean lines and a minimalist aesthetic; it is the perfect bag for every day. The shoulder bag style has a 90s feel to it, but the slouchy, buttery-soft leather feels modern and clean at the same time.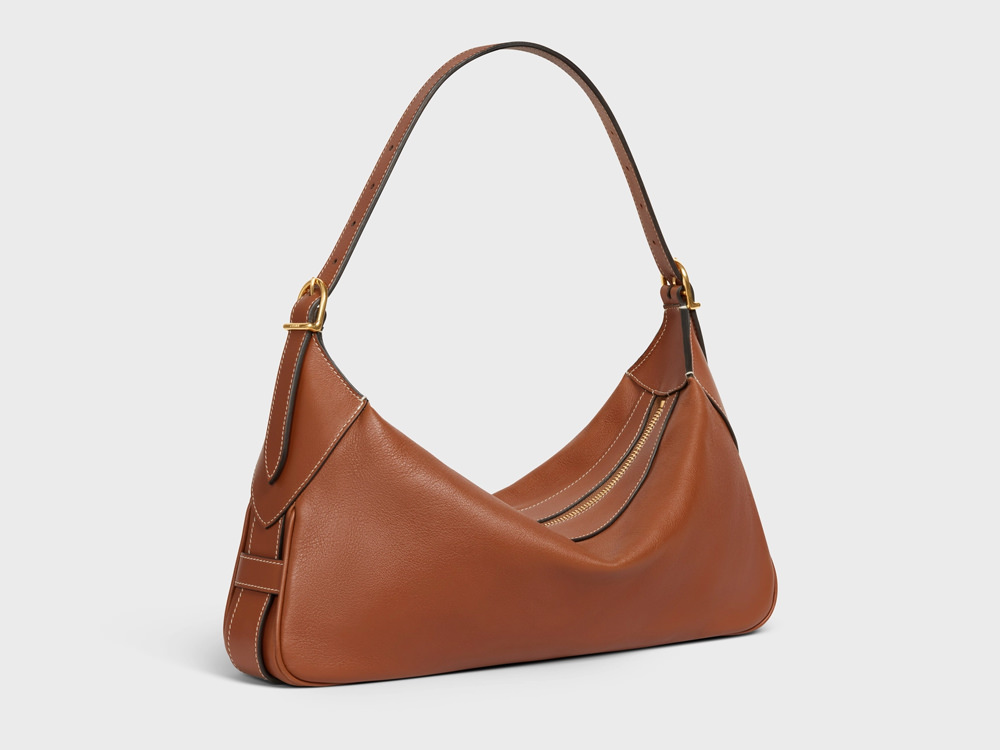 Construction and Sizing
Crafted from luxuriously smushy calfskin, the Romy is not too big, but not too small either, and it's slouchy but still holds its shape. It has one main compartment with an interior zip pocket and overall dimensions of 13″ W X 6″ H X 2″ D; it is large enough to hold daily essentials but can still be carried for a night out. This bag truly reminds me of the old days of Celine that we all remember (and loved) so fondly.
Pricing and Availability
Currently, the Romy is only available in one size, Medium, retailing for $2,550 via Celine.