If you're anything like me, coverage of the hippie-dippy nonsense known as the Coachella Music Festival does not interest you in the least. What does interest me (and perhaps some of you), though, is celebrities acting crazy while carrying fabulous handbags, and Coachella had more of that than perhaps you'd expect. Yes, stars carry ridiculously expensive bags to sweat, dance and get all gross and dusty in the stifling hot desert climate at Coachella. Why would we expect anything else?
Of course, celebrity activity at the fest is mostly restricted to VIP areas and Palm Springs luxury hotels (unless you're super committed to the whole Coachella flower-child thing like Vanessa Hudgens or Kate Bosworth), but in my mind, I still expected all the celebs to have their stylists call in some relatively inexpensive, fringe-covered bags for the occasion. Instead, we found Chanel, Celine, Valentino and Roger Vivier on display. Check out our full rundown below.
---
Why was Kyle Richards of Real Housewives of Beverly Hills at Coachella? No one knows, but I do know that she was carrying Chanel Mini Flap Bag on this particular evening. See more of Kyle's collection, along with her cast mates', in "The Many Bags of the Real Housewives of Beverly Hills."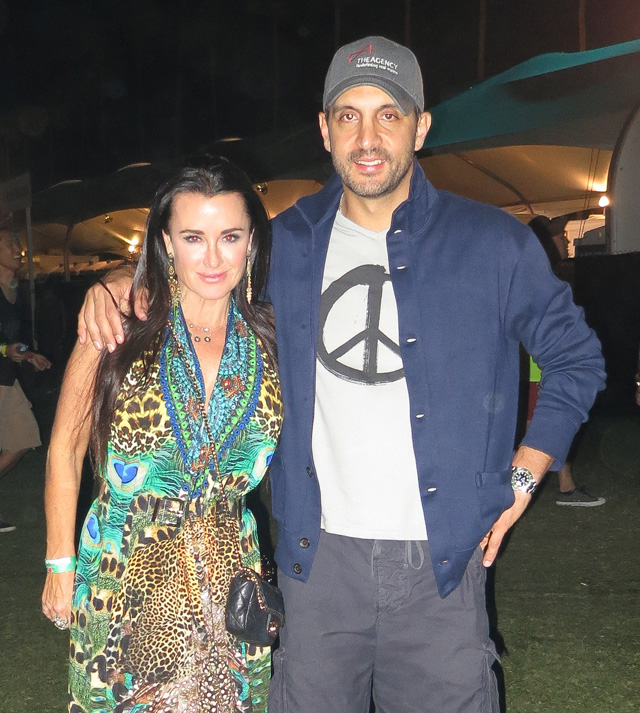 ---
Francesca Eastwood, daughter of Clint and notorious Birkin-burner, is indicative of the typical Coachella look – cutoffs, a floaty top and a relatively well-priced Alexander Wang Marion Crossbody. Buy for $650 via ShopBop.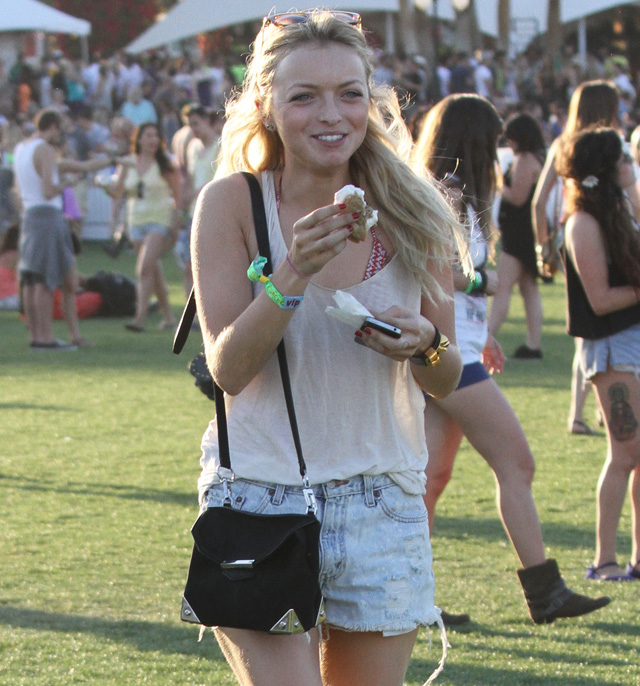 ---
Vanessa Hudgens, of course, is practically a Coachella mascot. Her studded backpack, which we've been unable to identify, is exactly what you'd expect a woman her age to carry to a music festival. Check out the rest of Vanessa's collection in "The Many Bags of Vanessa Hudgens."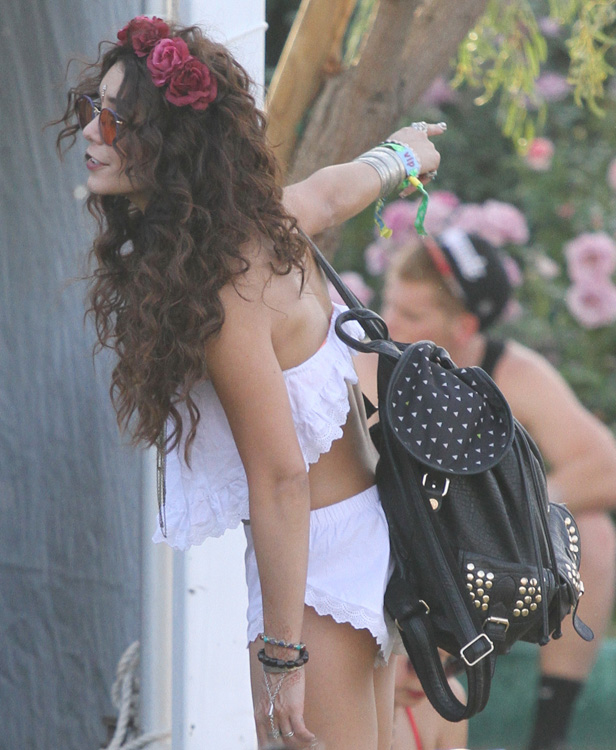 ---
Reality star Audrina Patridge was firmly on the luxury bandwagon with her Chanel Classic Flap Bag.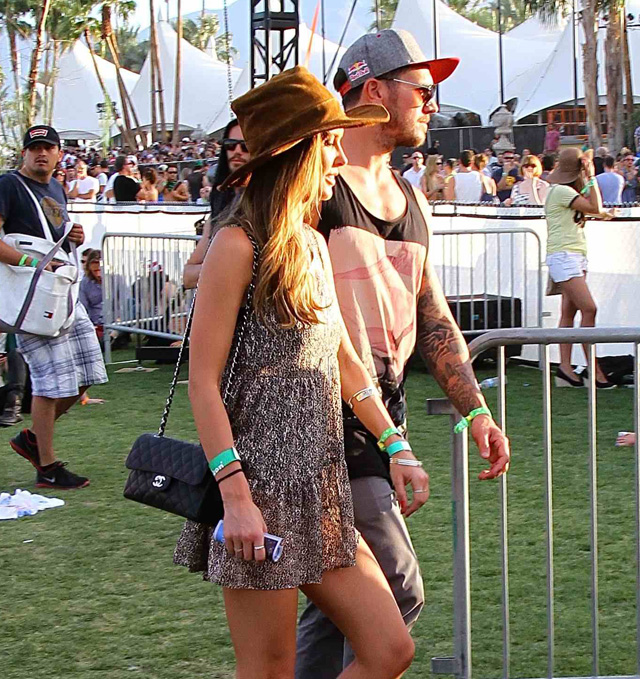 ---
Kate Bosworth, like Vanessa Hudgens, chose a non-descript, festival-appropriate option that wasn't obviously expensive.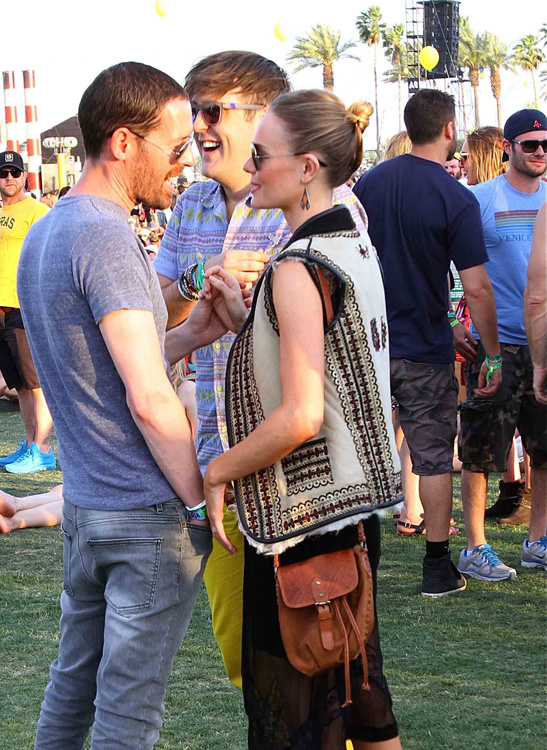 ---
As Nicky Hilton's incredible bag collection would indicate, she went with several high-end Coachella options. The first was the Valentino Rockstud Nude Tote with a monogrammed pouch tucked inside. Shop Valentino via Neiman Marcus.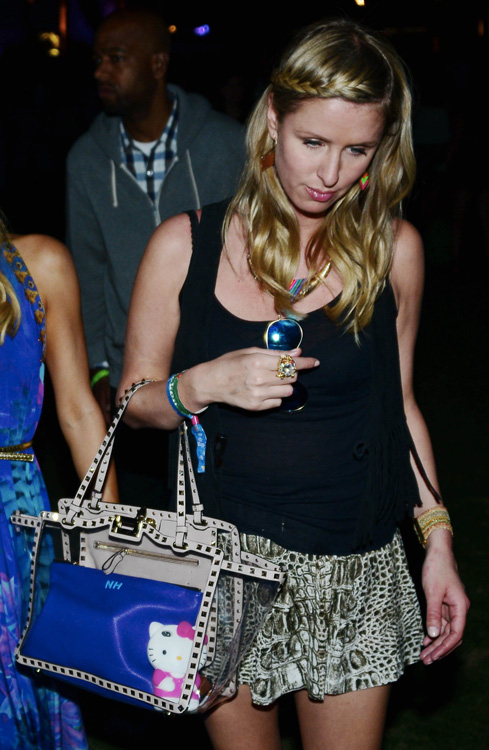 ---
Kelly Rowland is a good example of how ridiculous Coachella "fashion" can be – is that a python fanny pack?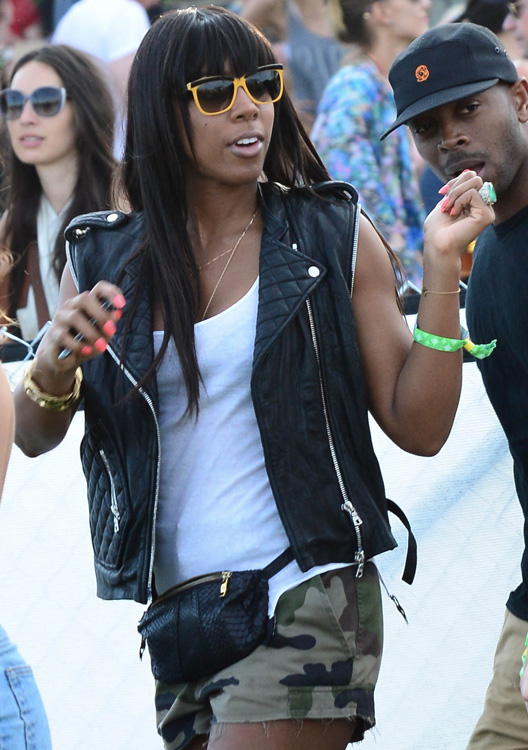 ---
Celebrity offspring are drawn to Coachella like swallows to Capistrano – witness Rumer Willis, proudly toting her Givenchy Mini Pandora Bag. Pick up one of your own for $1,050 via Bergdorf Goodman.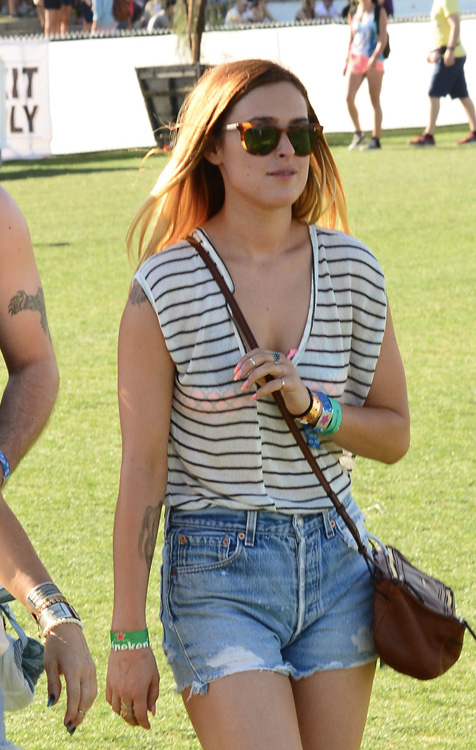 ---
Of all the bags at Coachella, I was most surprised to see this Roger Vivier Prismark Shoulder Bag, carried by Julianne Hough – usually you only see Vivier at far more rarified occasions.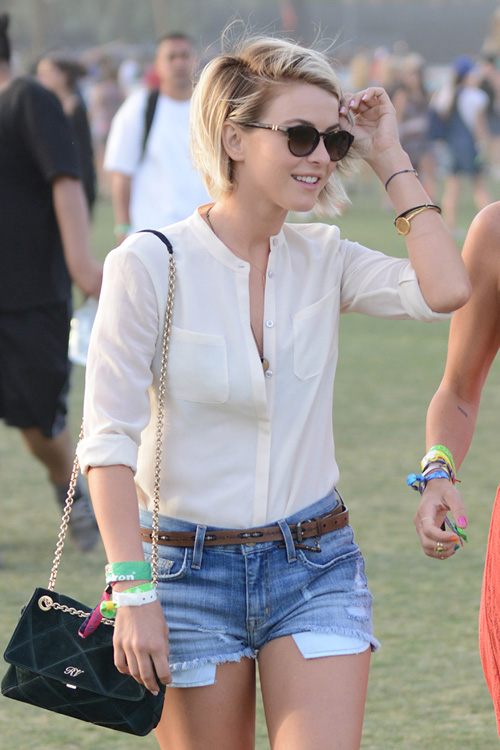 ---
Nicky Hilton's second bag of the festival was this black Celine Nano Luggage Tote.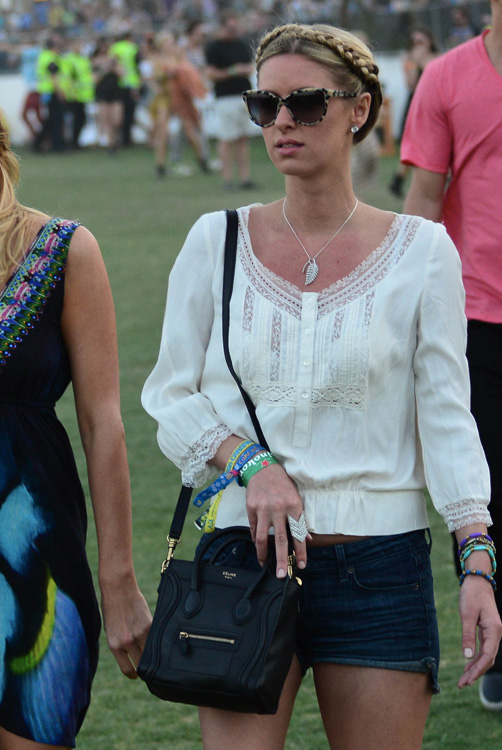 ---
Leave it to Diane Kruger to somehow make a Dolce & Gabbana Round Leopard Mini Bag somehow look totally festival-appropriate. Check out more of her collection in "The Many Bags of Diane Kruger" or shop Dolce & Gabbana via Nordstrom.