Because paparazzi tend to follow the young, lithe starlets of LA and New York, so does our coverage of which bags celebrities are carrying--there's simply more photographic evidence to go on. When we started looking, though, we realized that because of her out-and-about life in NYC, we could piece together enough to create an in-depth look at the handbag choices of legendary journalist Barbara Walters. So we did just that.
Not only has Barbara's career spanned more than a couple decades, but so has her life in New York's philanthropic and social circles, and we found that she regularly carries bags that she's clearly had for some time. That made it harder to identify some of her pieces, but we think you'll enjoy scoping them out, along with her higher-profile Chanel and Hermès picks, just the same.
1 / 20
This picture is somewhat old, so we were unable to identify this pretty, dignified exotic bag.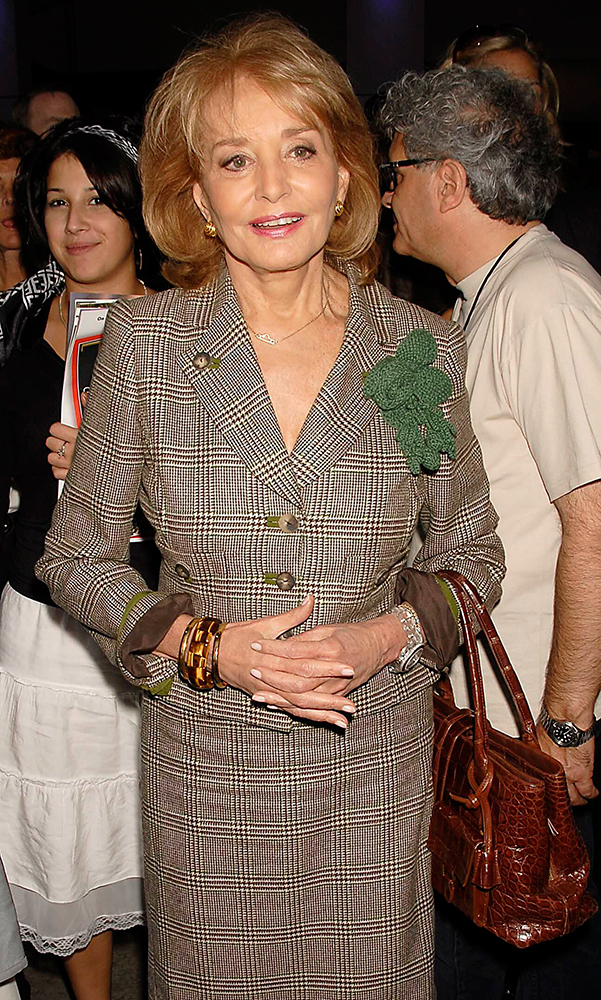 2 / 20
I can't remember who makes this bag, but I would not want to be on the receiving end of this look from Barbara. I'm pretty sure the photographer who took this picture turned into stone soon after.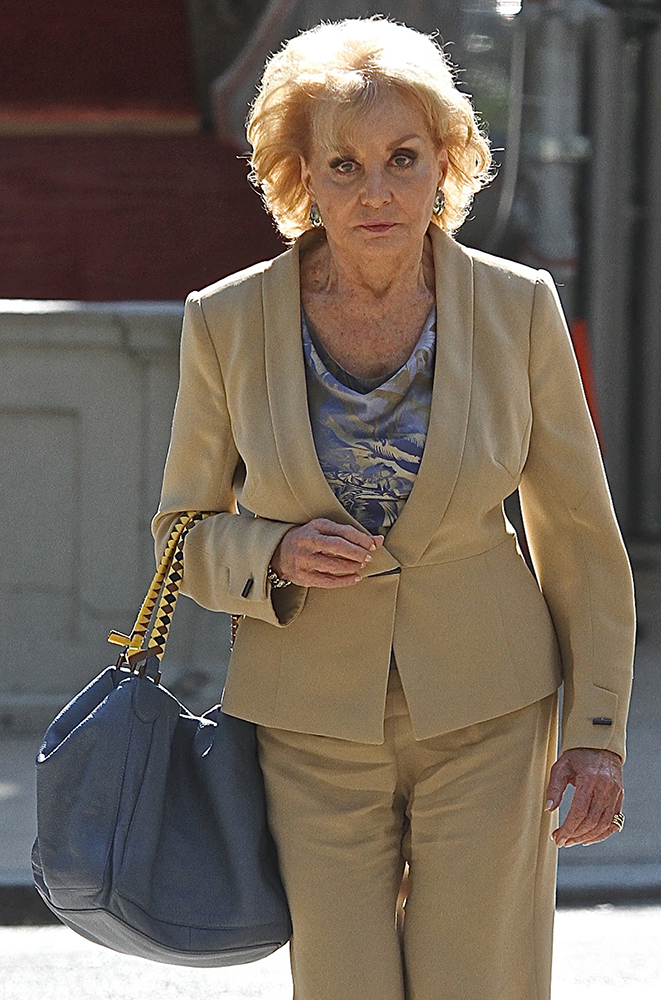 3 / 20
We'd know that woven leather anywhere.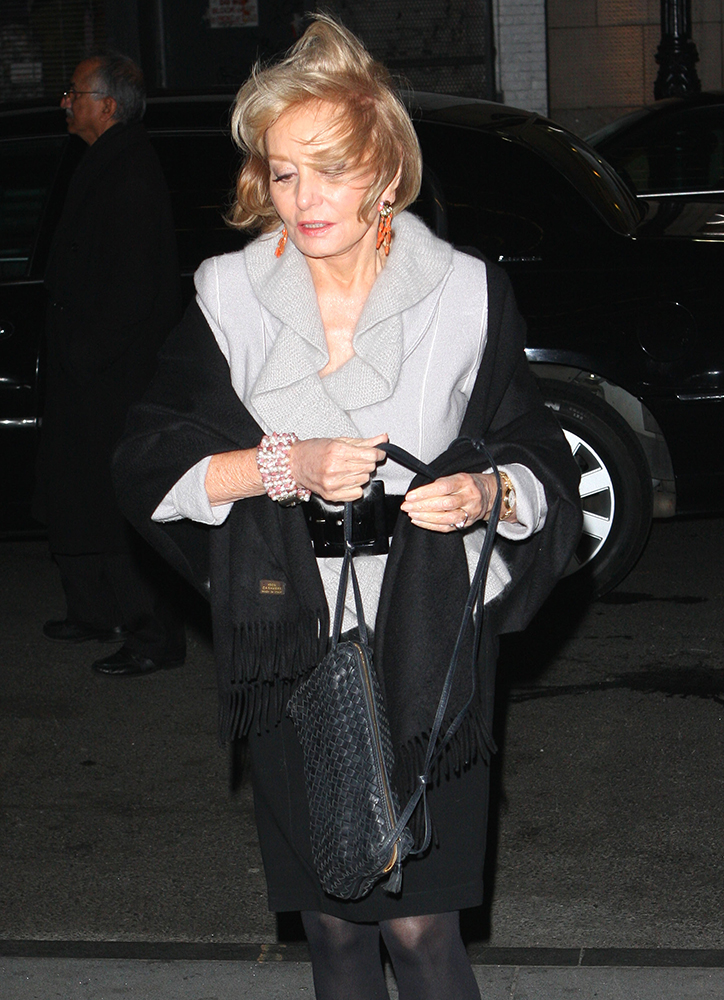 4 / 20
Chanel Cerf Tote
This bag also isn't too much of a head-scratcher.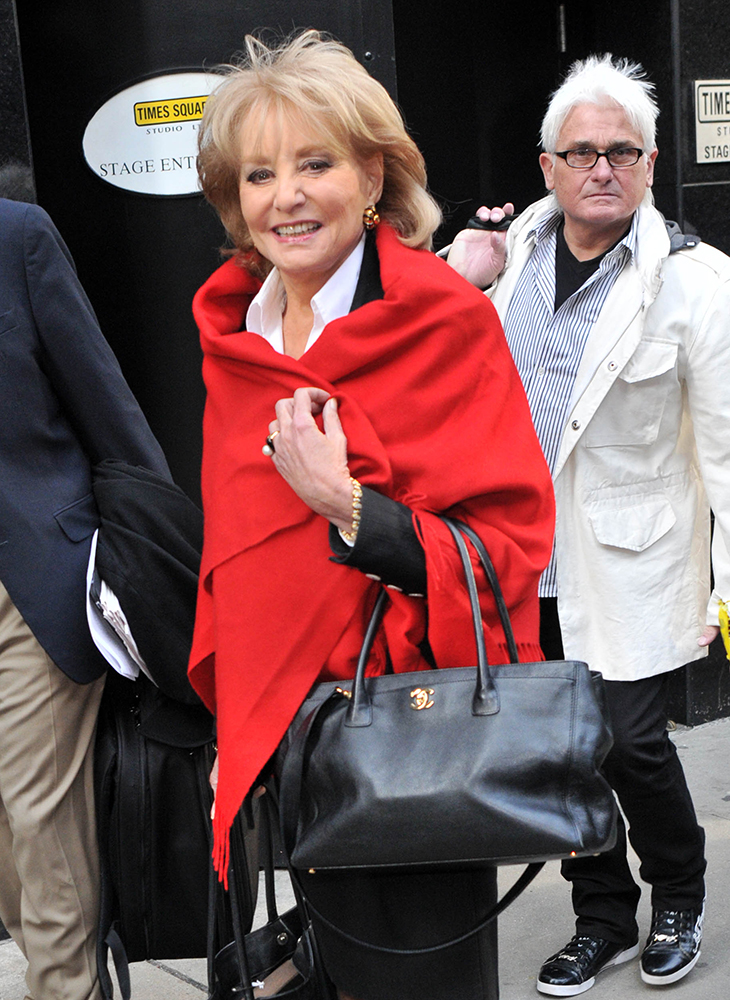 5 / 20
Chanel Grand Shopping Tote
Rumors are (still) swirling that the popular GST is getting discontinued, but it will live on in Barbara's closet.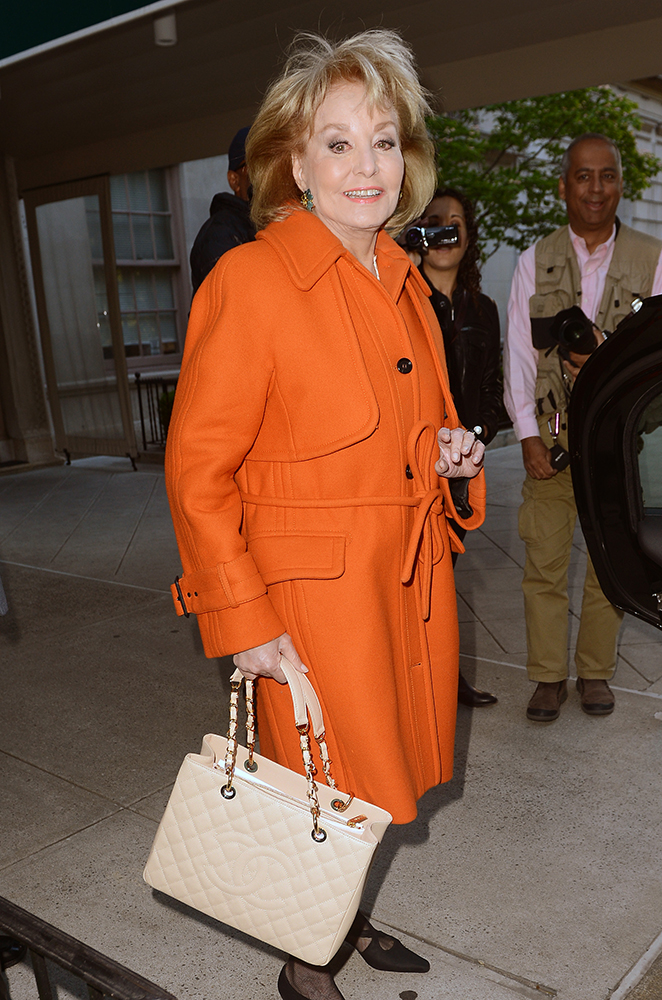 6 / 20
We're not 100% sure, but this looks like it might be a Chanel bag from the 80s or 90s.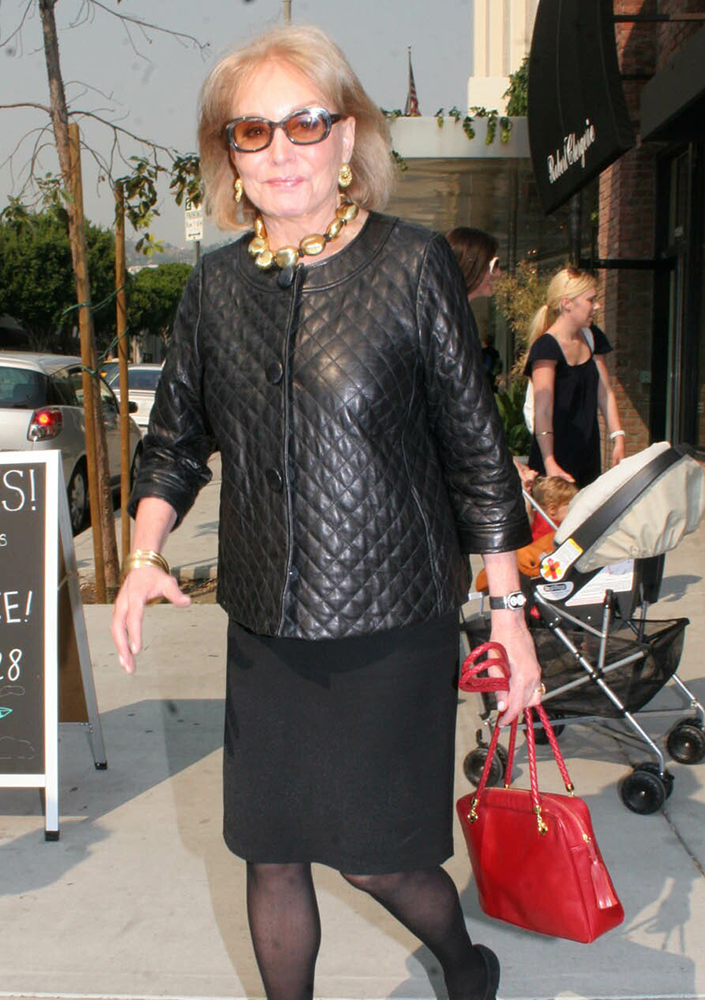 7 / 20
Chanel Satin Bag
This, on the other hand: definitely Chanel. We'd know those straps anywhere.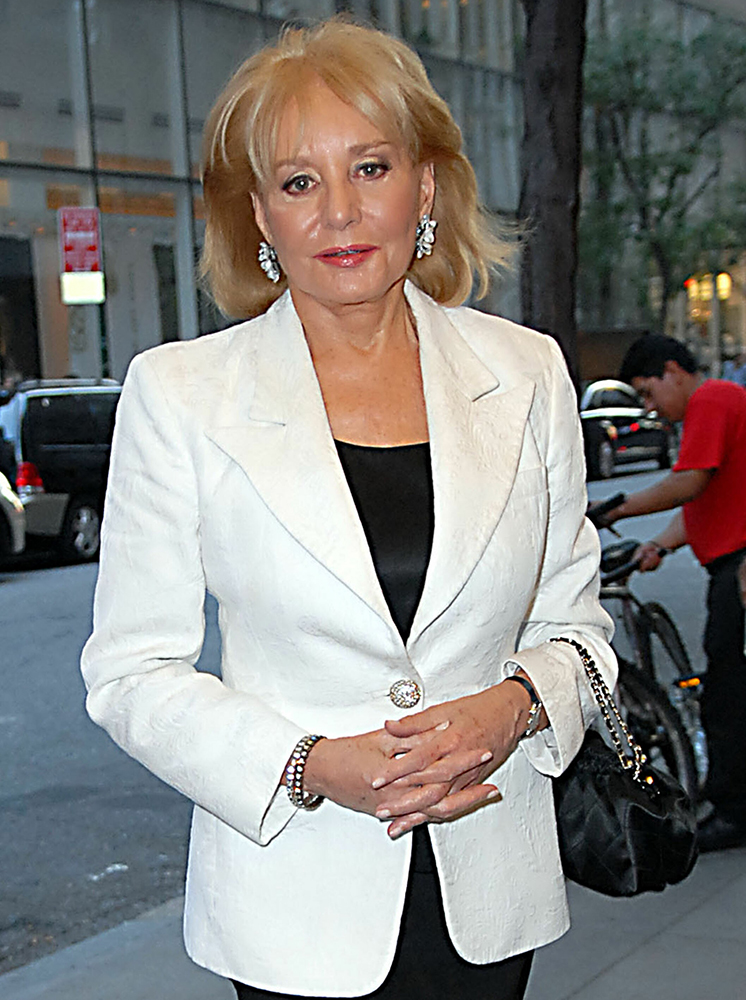 8 / 20
Barbara attends a lot of red-carpet events, and we caught her carrying this jet-beaded Fendi to a handful of them.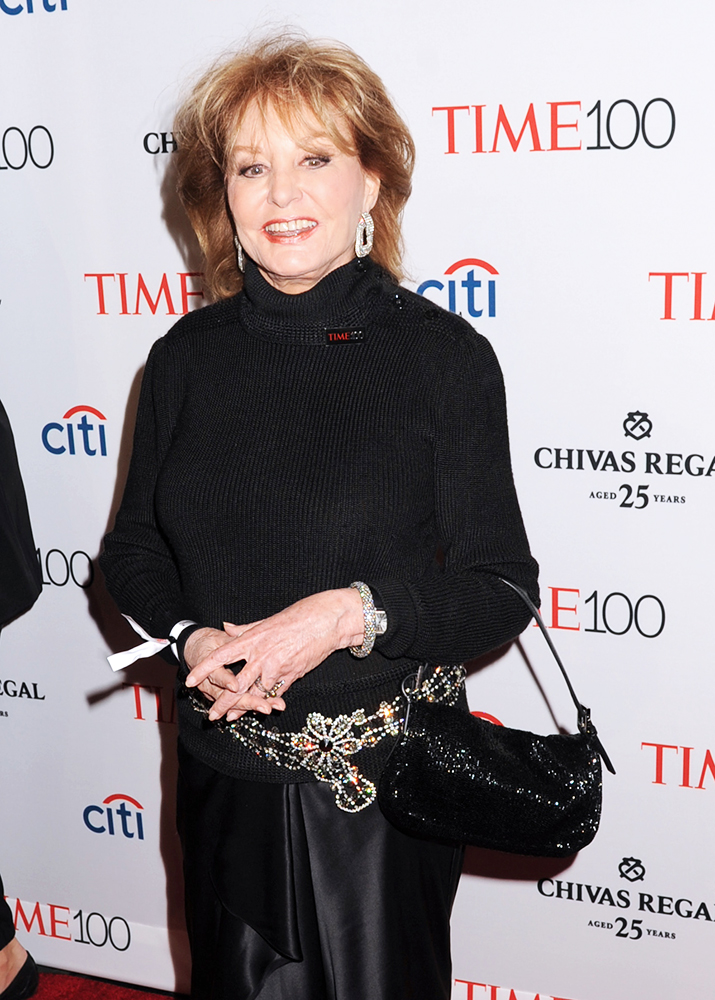 9 / 20
This one's another bag that looks like it's probably at least 20 years old, which is impressive.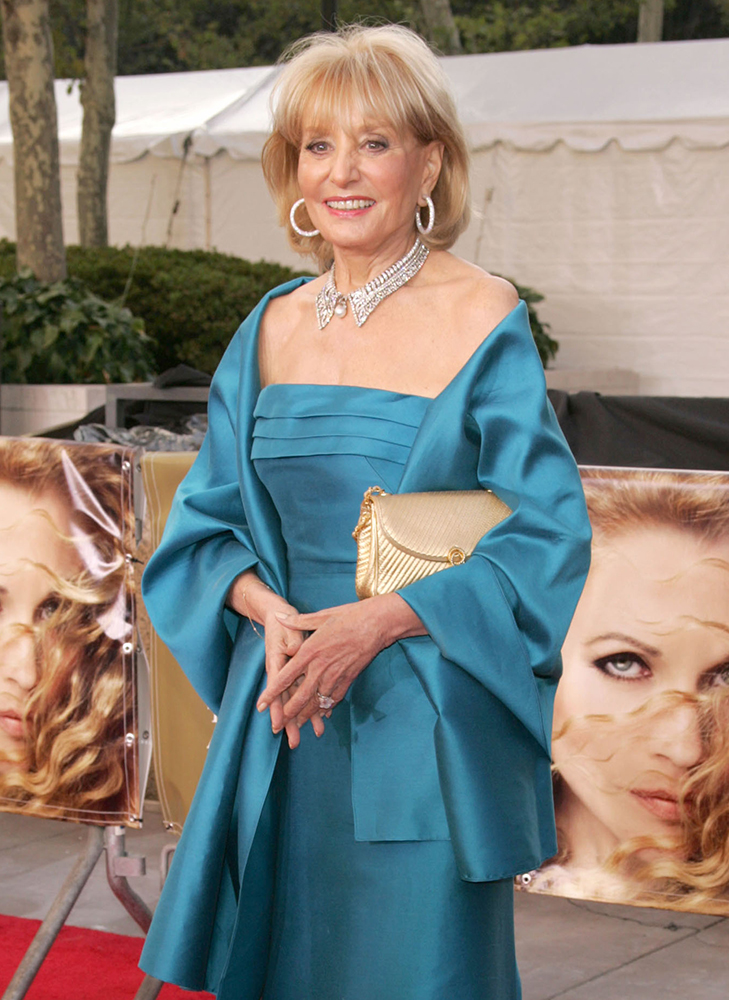 10 / 20
Goyard St. Louis Tote
Sometimes it feels like every wealthy woman in Manhattan has at least one of these bags in her closet.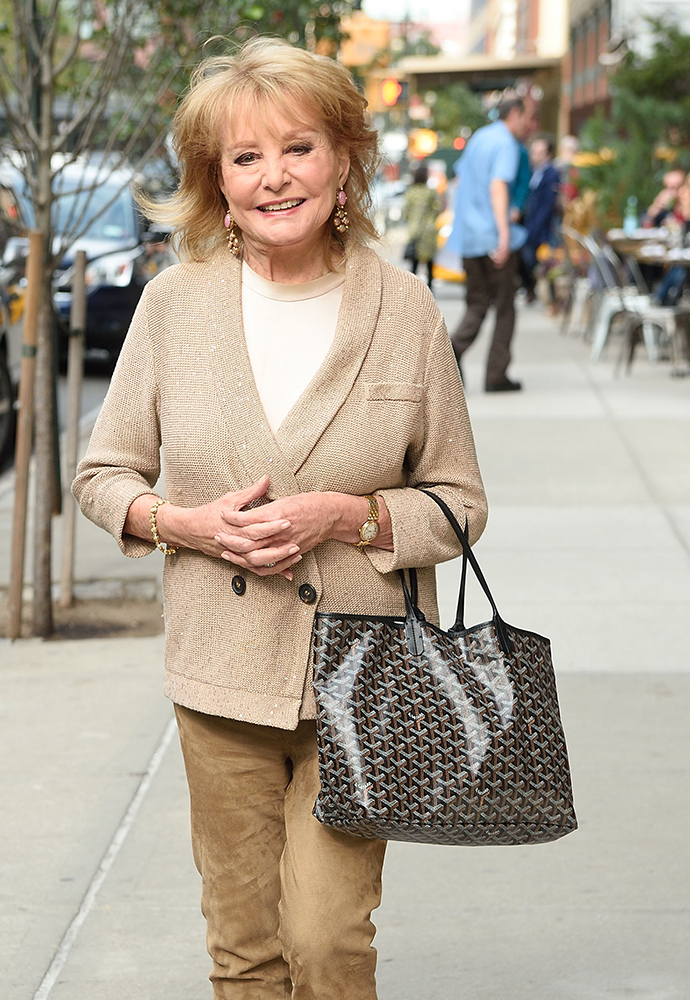 11 / 20
From what we saw, there's a strong argument to be made that this luxe, discreet bag is Barbara's favorite.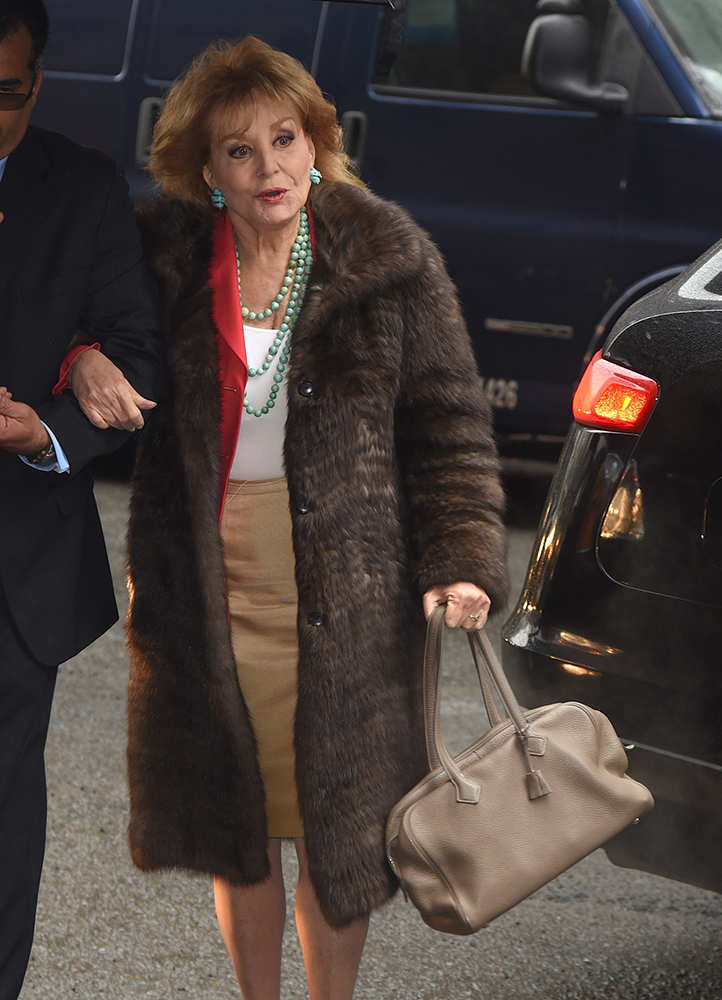 12 / 20
She certainly carries it a lot.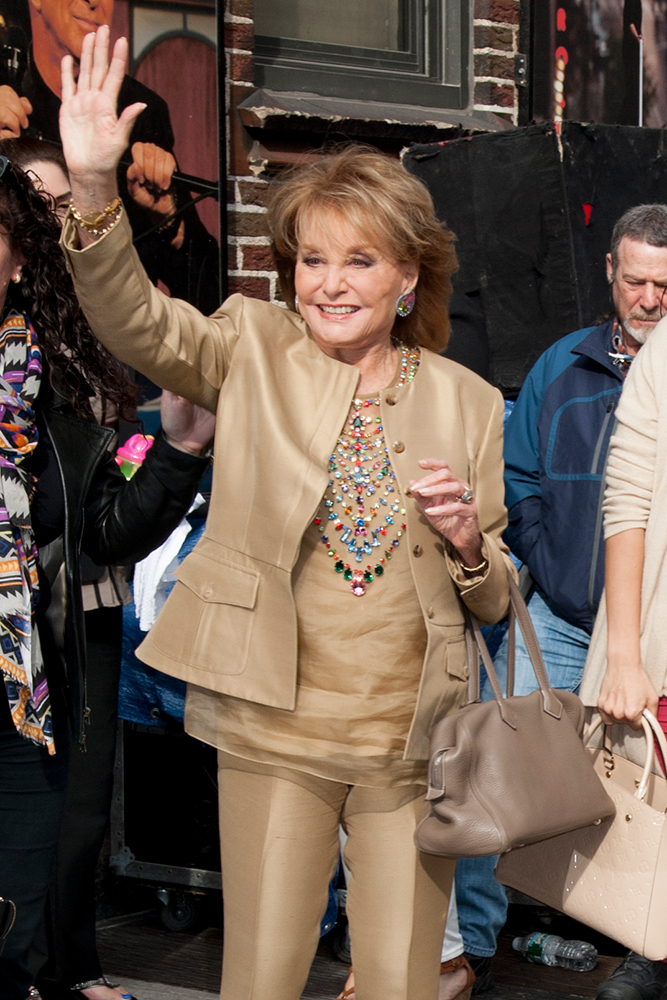 13 / 20
This bag has notes of both Chanel and Lanvin, but we're not entirely sure it's either.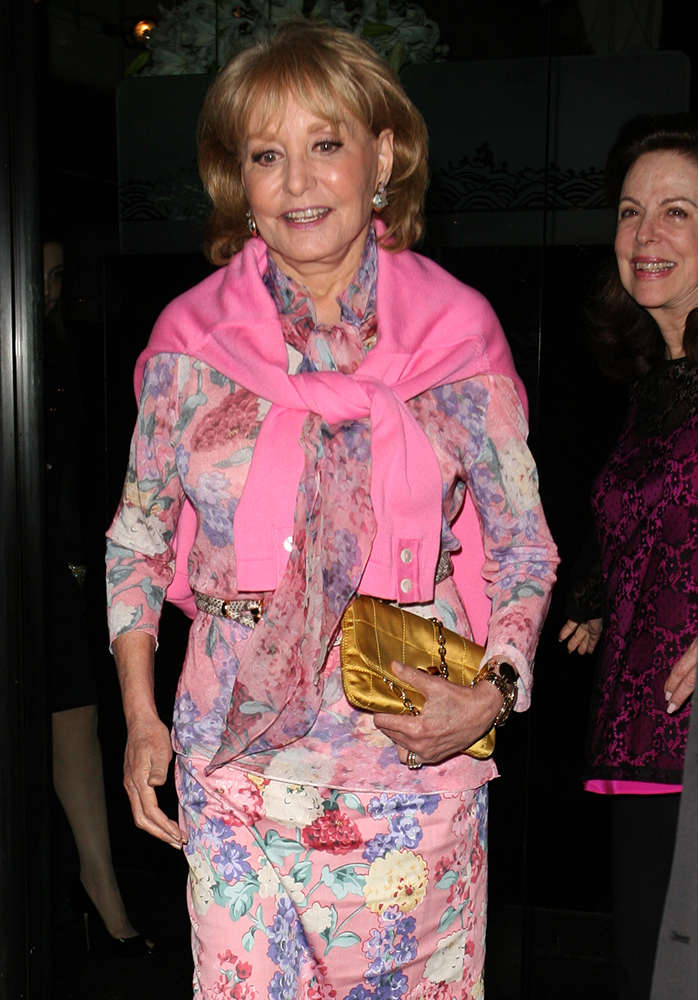 14 / 20
Along with the Victoria II, Barbara also carries this bag on the regular.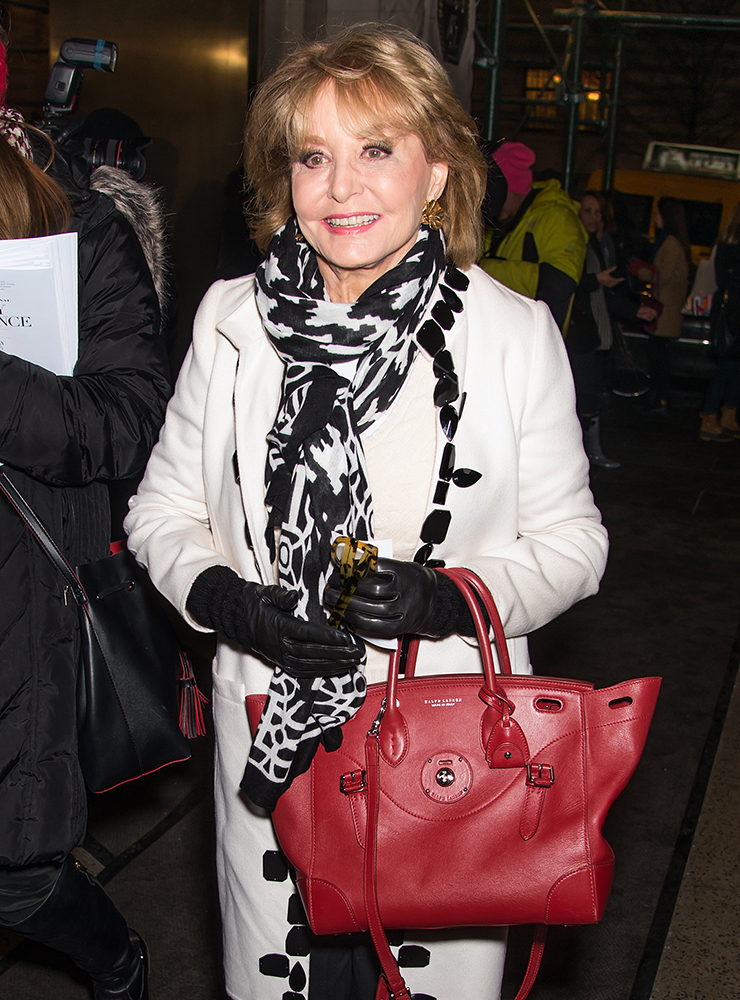 15 / 20
It's a nice deviation from her normal penchant for neutrals. (Red does seem to be her favorite way to do that.)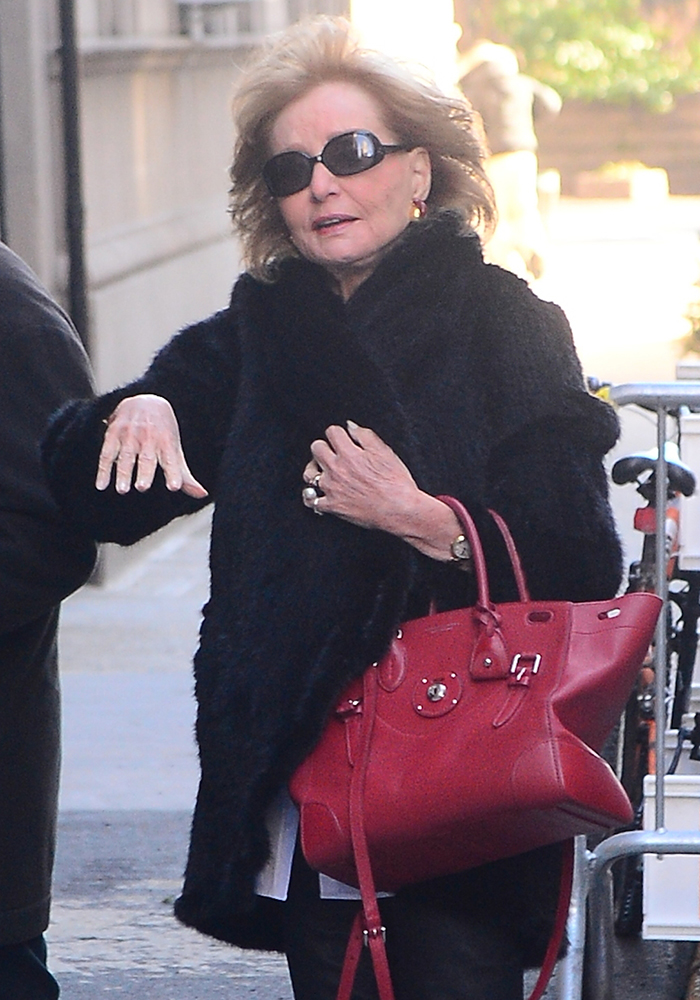 16 / 20
Another red bag! But, sadly, one we don't know the name of.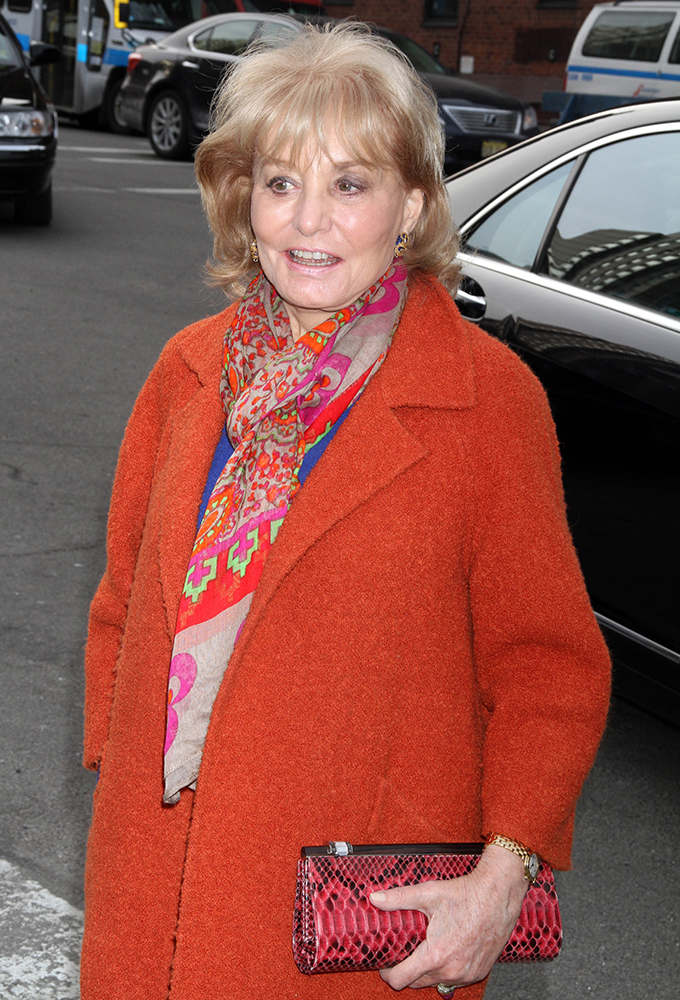 17 / 20
Stella McCartney Falabella Shoulder Bag
$845 via Saks
While looking for photos of her bags, we also found a few of Barbara hobnobbing with Stella's stepmom Nancy.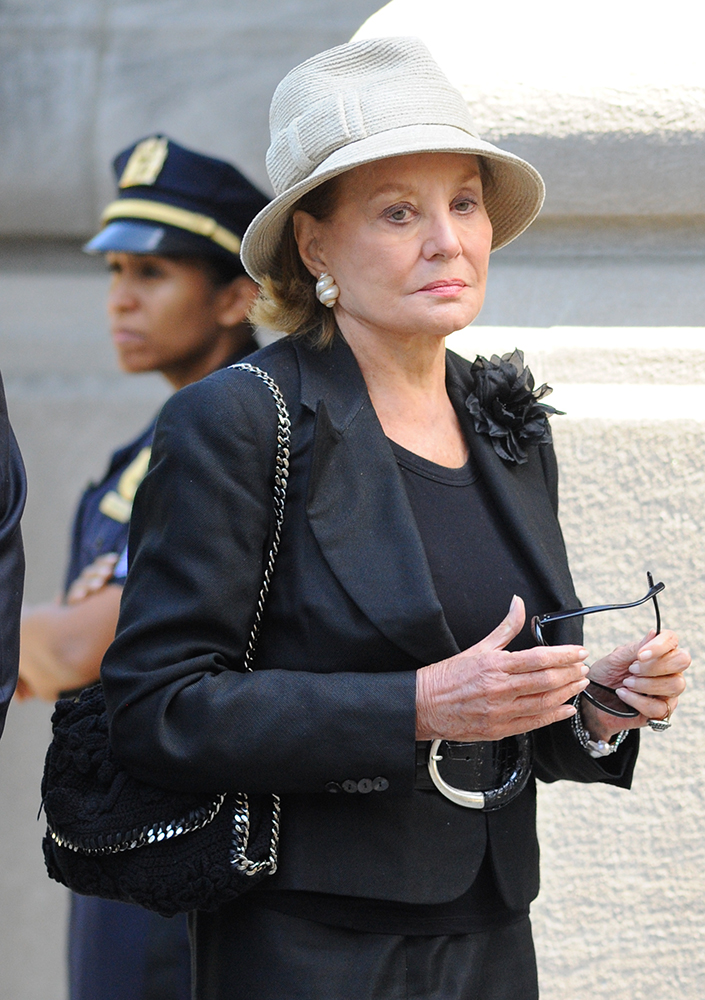 18 / 20
A Tod's bag is a natural choice for Barbara.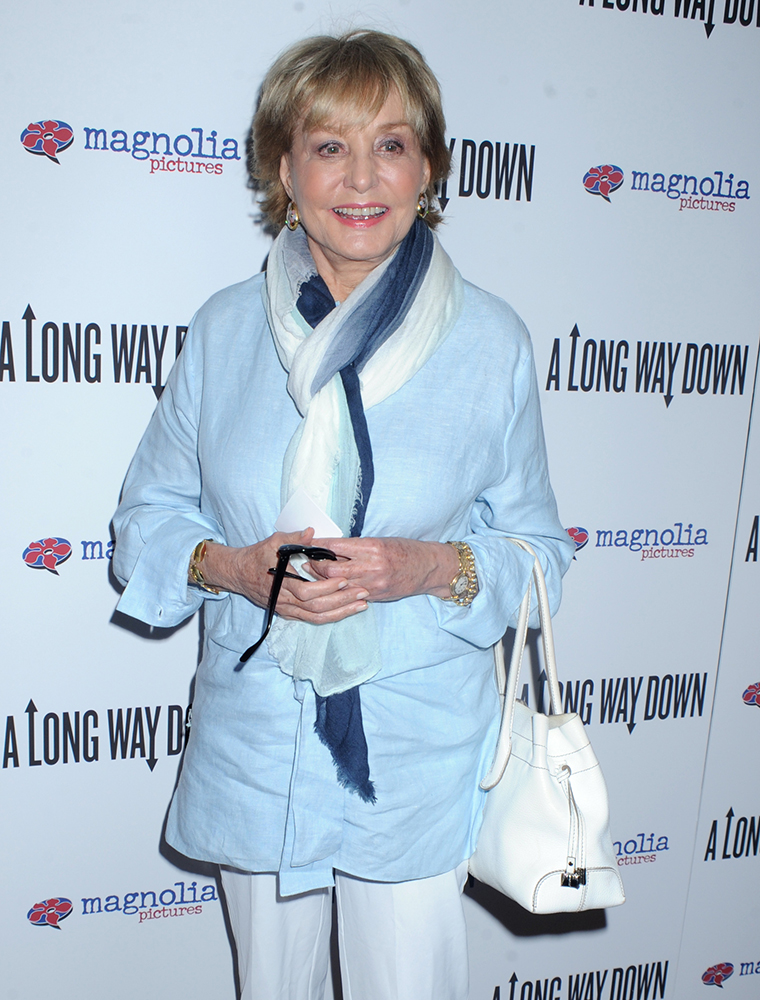 19 / 20
Finally, a clutch we can identify! And it's a beauty, too.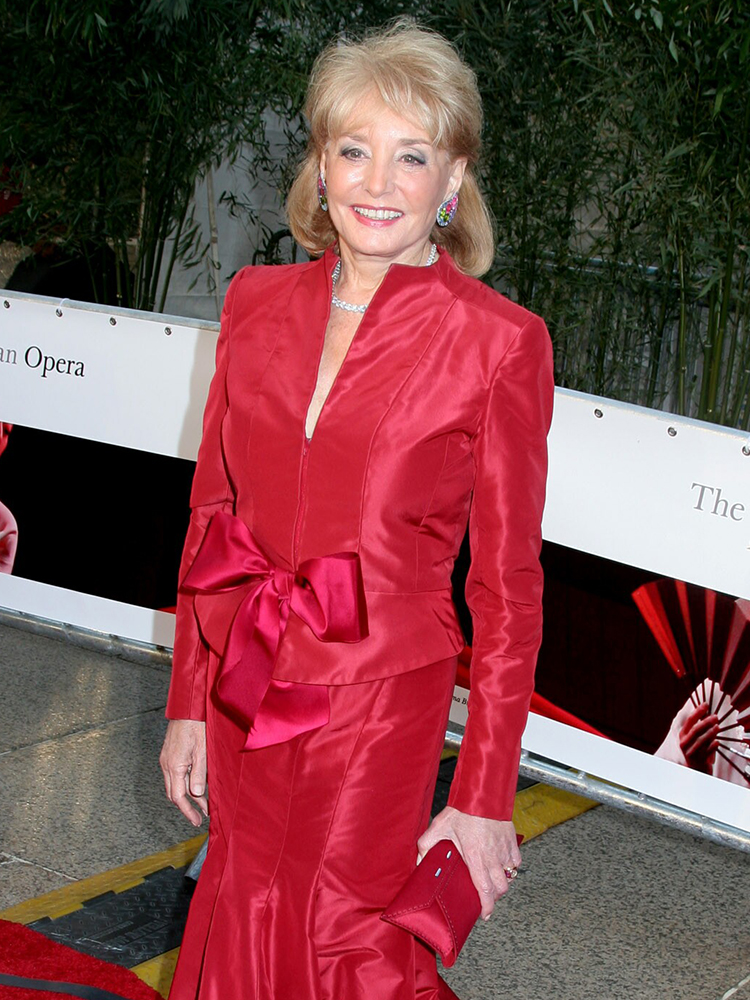 20 / 20
And finally, one last unidentifiable bags, which may be the weirdest of Barbara's fairly staid bunch.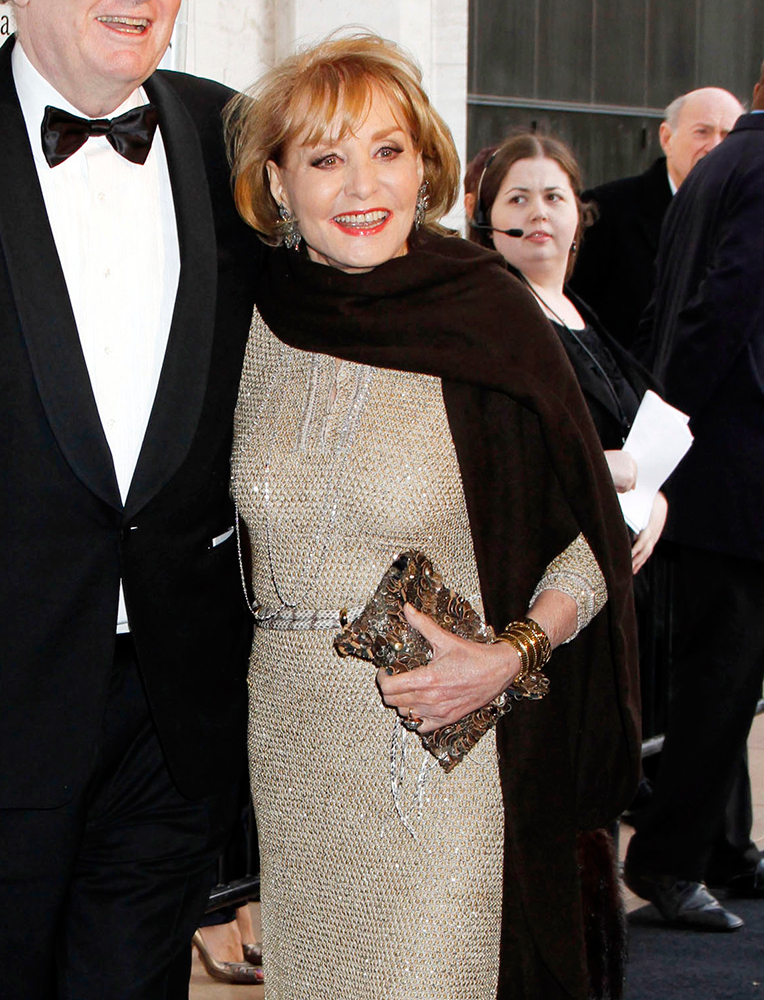 P.S. Please consider supporting our small, bag-loving team by clicking our links before shopping or checking out at your favorite online retailers like Amazon, Neiman Marcus, Nordstrom, or any of the listed partners on our shop page. We truly appreciate your support!