The temperatures might be cooling off, but the outerwear game is heating up! Over in LA, Bottega Veneta was the brand of choice amongst pals Kendall Jenner and Hailey Bieber, plus our latest bag-loving crush got in on the fun too—A$AP, we're looking at you!
On a shopping trip to the Bottega Veneta store in LA, RiRi's baby daddy wore a full Bottega look from the brand's Spring 2024 collection. The campaign, which just dropped late last week, features the insane orange coat A$AP Rocky donned. In the words of Gen Z, all I have to say is…fire.
Meanwhile, in New York, Nicky Hilton was spotted looking like she just stepped out of 2008. I know, I know, ballet flats are back, and so is the Marc Jacobs Stam, but I don't think I can ever be constricted by a pair of skinny jeans again.
Check out the full set of bags below!
Best of New Bottega, Loewe, and More
Like us, Emily Ratajkowski has been favoring Loewe lately. The model-mogul-mom was seen waiting for an Uber in New York wearing a teddy coat with Loewe's latest ON sneakers and the brand's hot new It-bag: The Squeeze.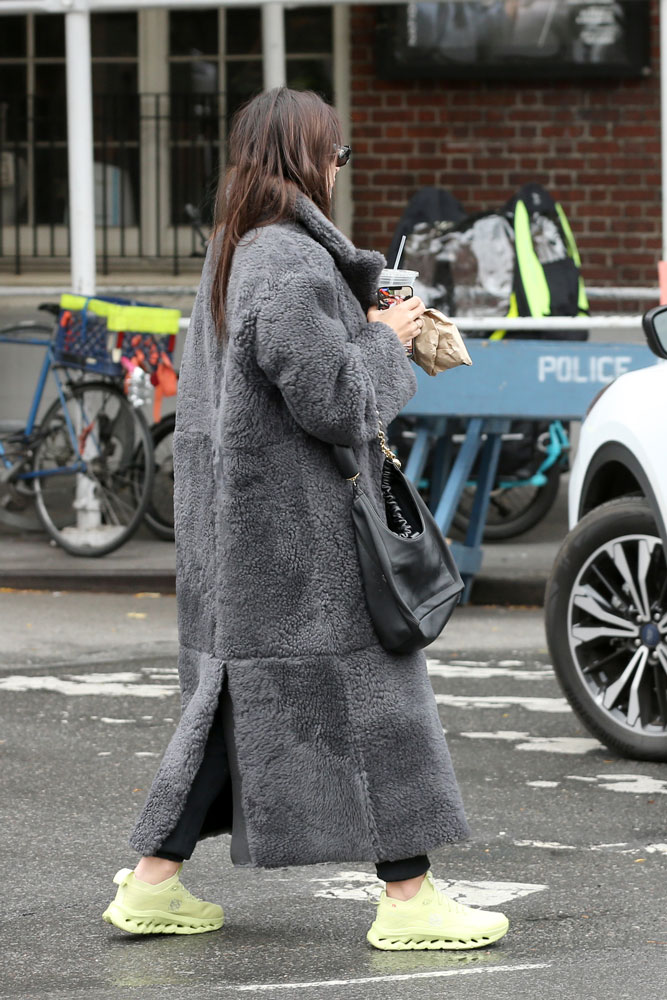 Goop Queen and meme-ified star of 2023 Gwyneth Paltrow spent 24 hours in Sydney, Australia, last week. Paps caught the Goop founder's airport look as she checked in for her flight home. She accessorized joggers with a Goyard Plumet.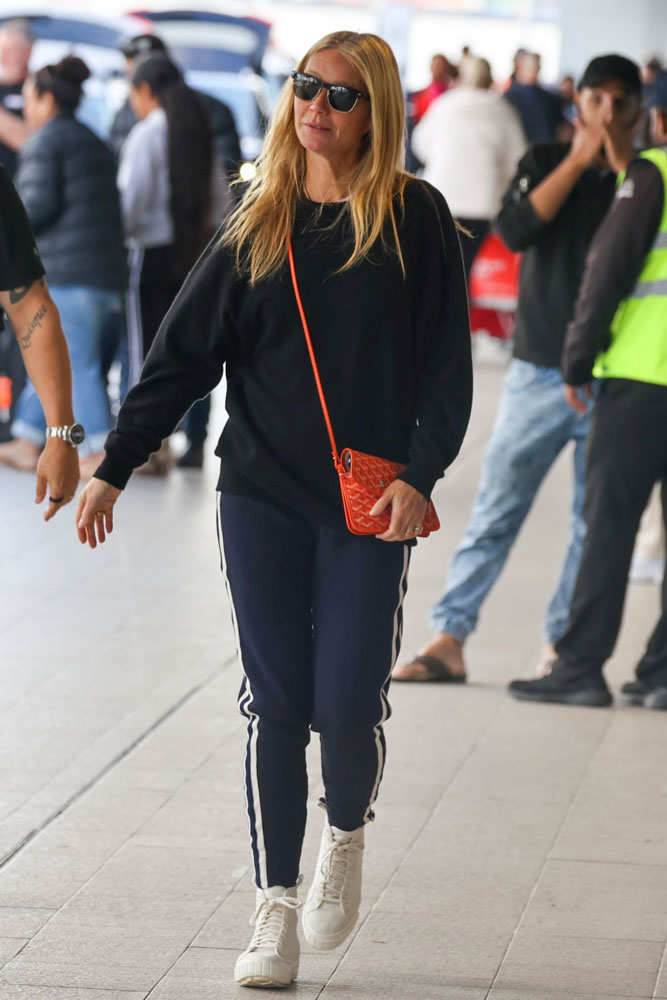 Speaking of cool outerwear, Hailey Bieber wowed us with a trendy cropped trench and high boots while running errands in LA. She donned a sleek, slick-backed bun and carried a Bottega Veneta Falcon Clutch.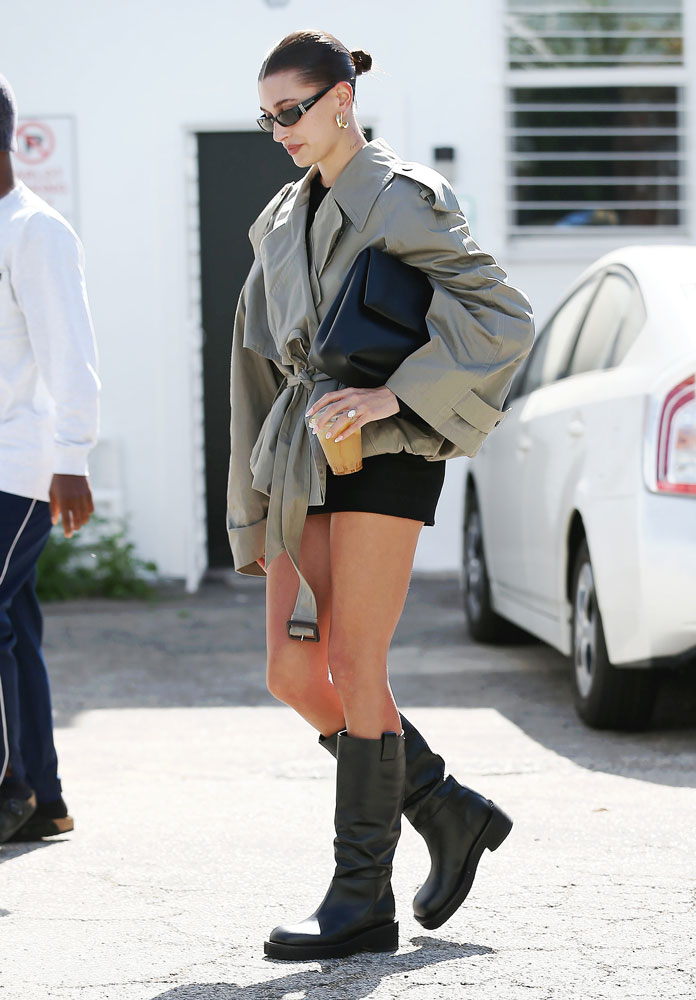 Love her or loathe her; there's no denying that Kim K can really do it all. The reality star turned business mogul turned future lawyer took her kicks and their pals for burgers and fries after picking her brood and co from up their basketball game with a rare Birkin in tow. Question for the moms among us: is this how you also attend your kid's sports events?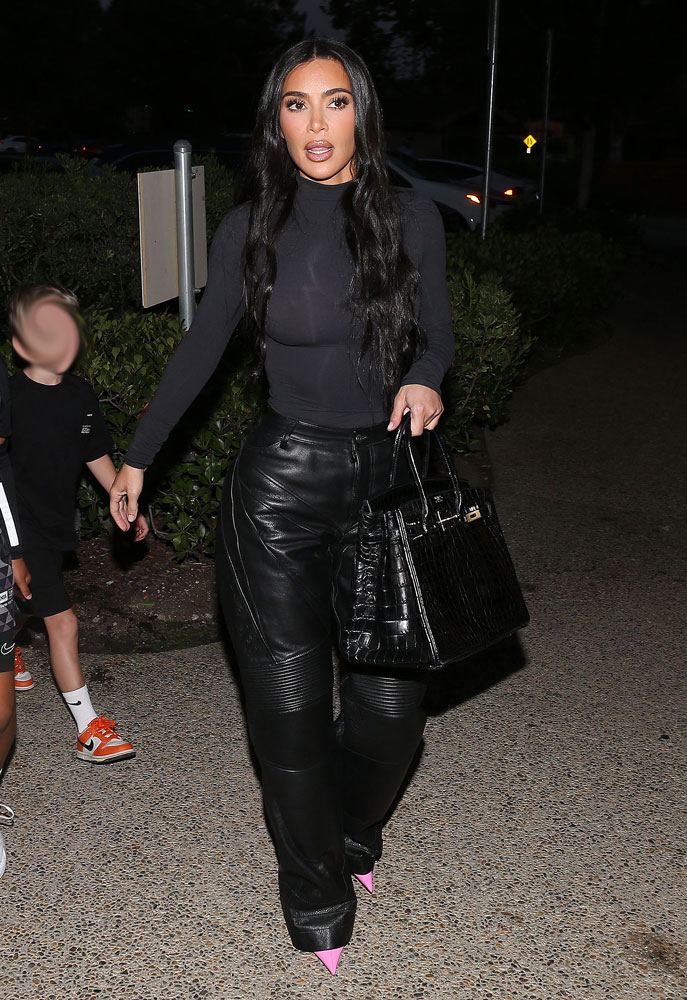 Little sis Kendall Jenner was another star who opted for Bottega Veneta this week, which is no surprise; the model has favored Bottega bags in the last few weeks. Her trench is also giving us major coat envy.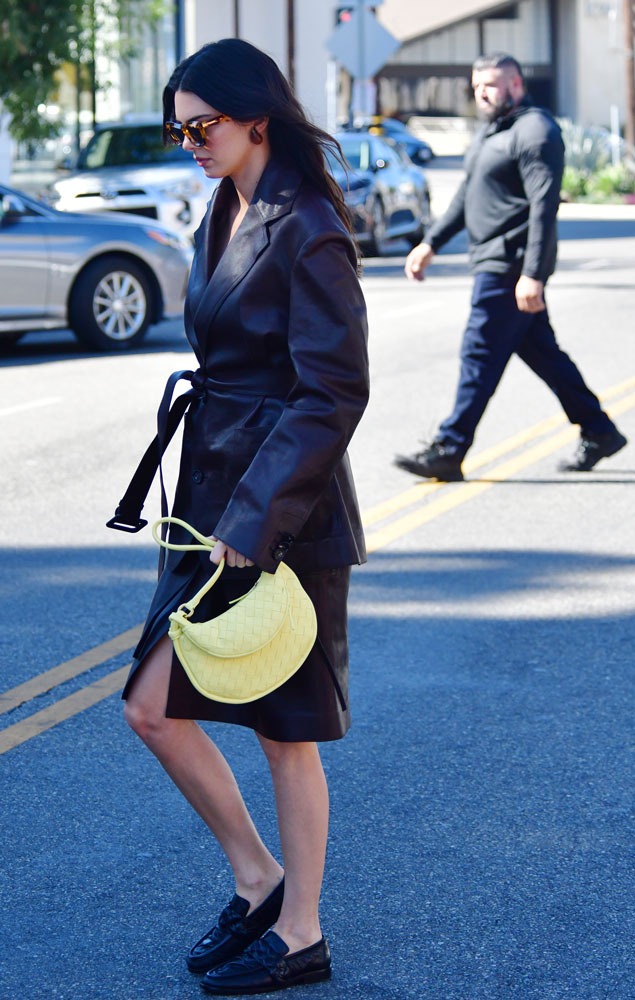 Like I said, Nicky Hilton strolling NYC in skinny jeans, a leopard coat, and ballet flats with a Marc Jacobs Stam bag is really bringing me back…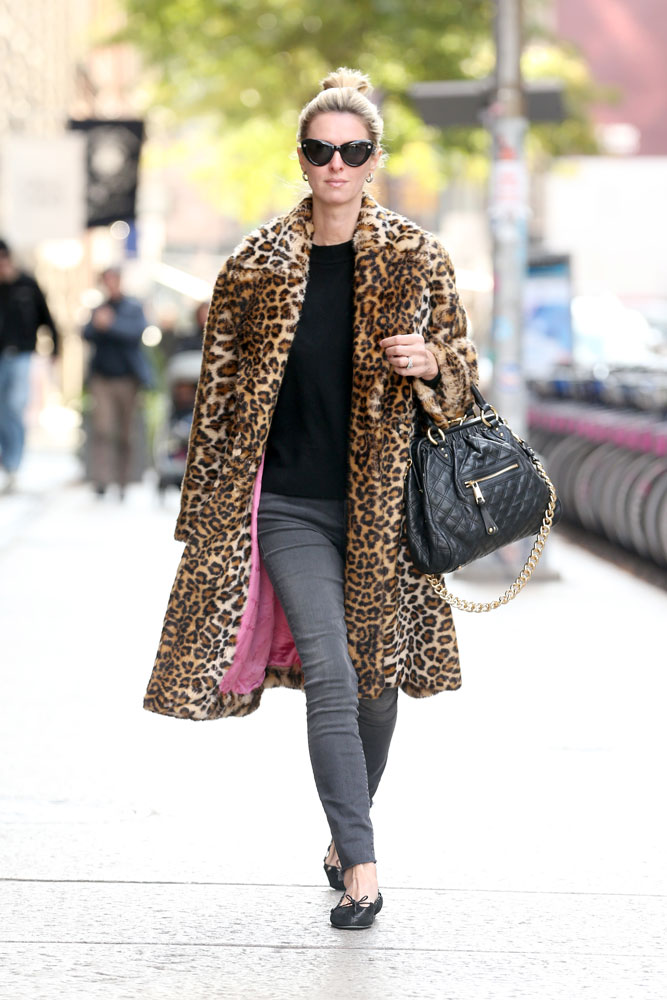 Of course, A$AP Rocky wore head-to-toe Bottega to shop at Bottega. Duh. I'd dive into that massive Cabat bag any day of the week!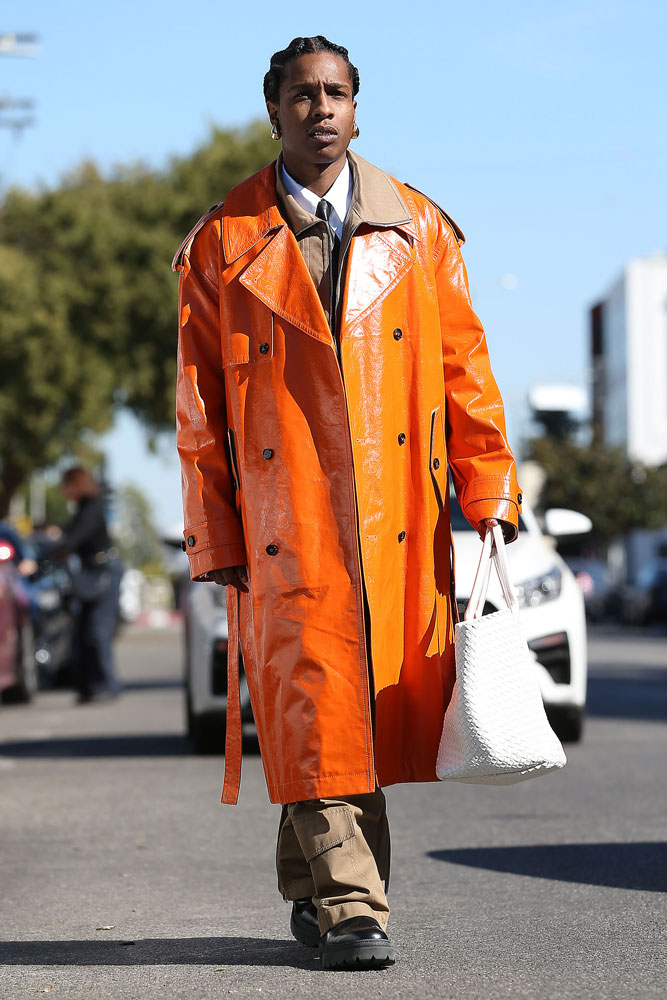 Justin Bieber stopped by the LA outpost of New York's exclusive SoHo House with his best furry friend in tow, his Yorkie Oscar. He accessorized his basic look with Bottega Veneta Puddle Boots and a custom Louis Vuitton dog carrier that has his pup's name on it.