Stars, they are just like us! As soon as the temps get a bit chillier, the blazers, sweaters, and leather come out. If you're looking for inspiration on how to nail fall dressing, the stars below have plenty to offer. From Bottega Blazers to combat boots, denim, and Julia Fox's insane oversized suit set, this set of stars has personal style down pat.
As for the bags? We've got oversized versions of fan favorites like the Luar Ana and the Bottega Veneta Andiamo, as well as neutral classics of the iconic Birkin Bag and more. As per usual, this set of bags is overwhelmingly neutral, but we've got A$AP Rocky's special edition Andiamo to break up the black and brown.
Birkins, Bottega and More!
A$AP Rocky celebrated his birthday in New York in a full Bottega Veneta look earlier this month. His custom large pink Andiamo Bag is truly the star of the show, and I can't help but wonder when Bottega will bring the pink Andiamo to us mere mortals too.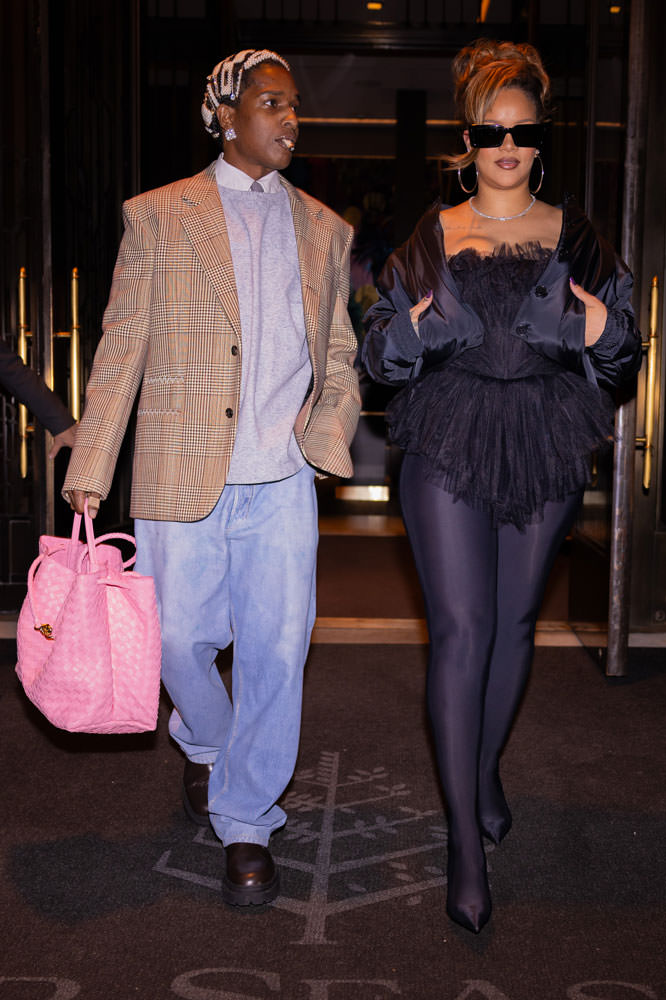 Celine girl Kaia Gerber was seen in Paris enjoying some downtime post-fashion week. She carried the large version of Celine's Romy Bag.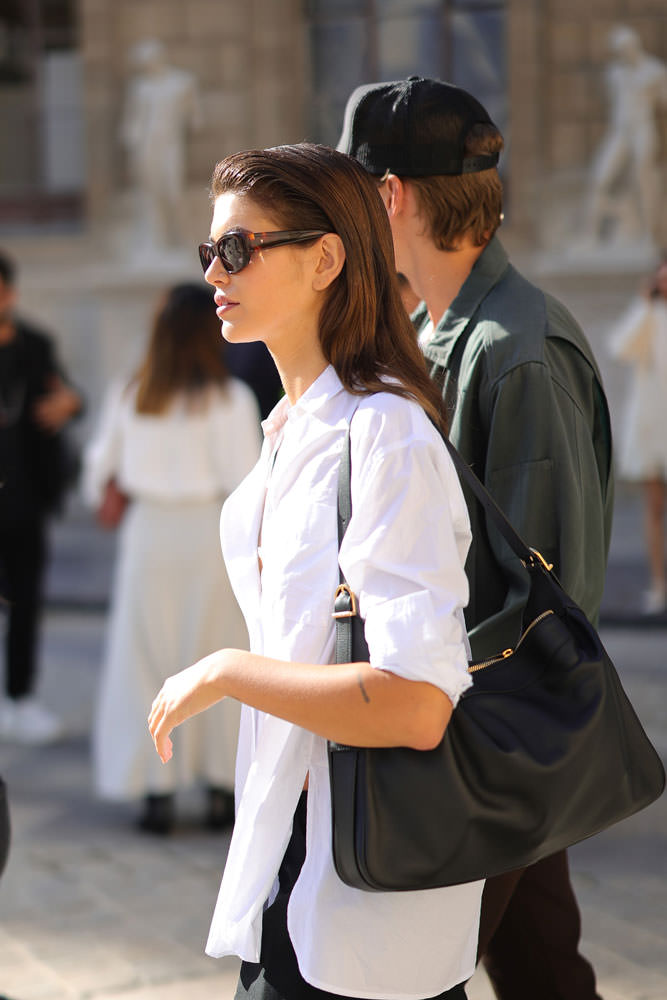 Jumping over from a Celine gal to a Saint Laurent one, Mrs. Hailey Bieber took a break from her beloved Le 5 à 7's to show off a Saint Laurent Manhattan Bag while out and about in LA.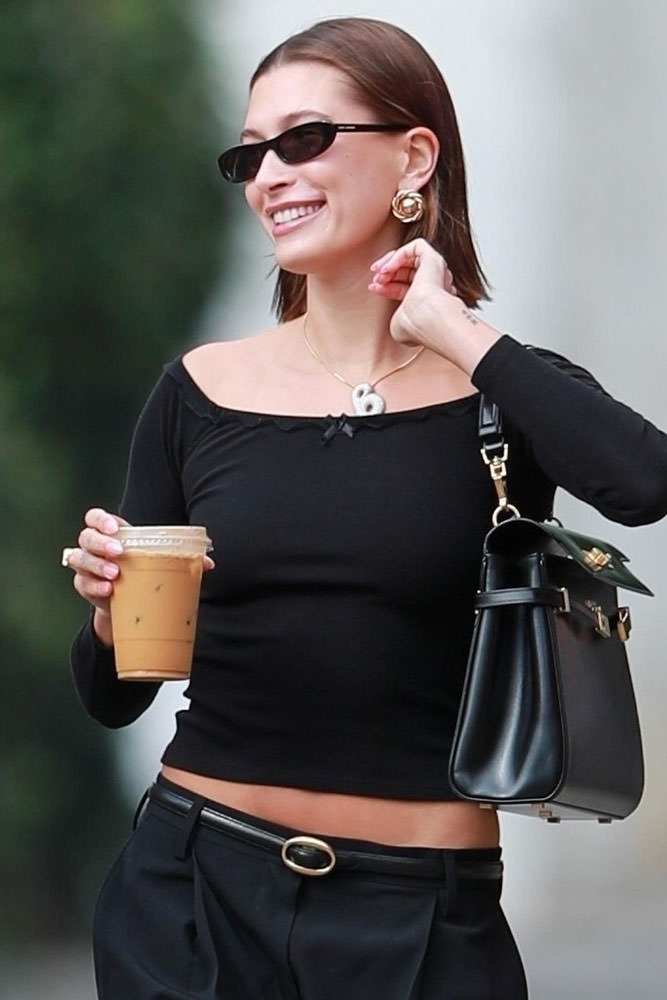 EJ Johnson shows us how to make a baby Birkin look cute just in time for fall! They paired a Prada mini skirt with a crop top and blazer while out with a pal in LaLa Land.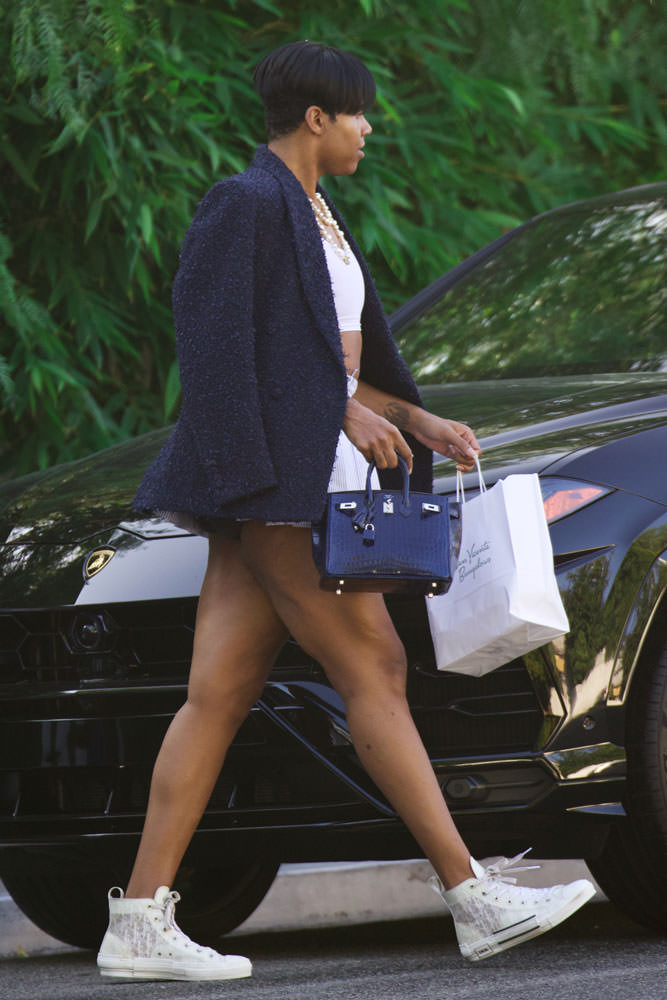 Julia Fox visited The Drew Barrymore Show in an oversized suit set toting the largest Luar bag we've ever seen. She's been out and about promoting her new book 'Down the Drain.' Would you read it?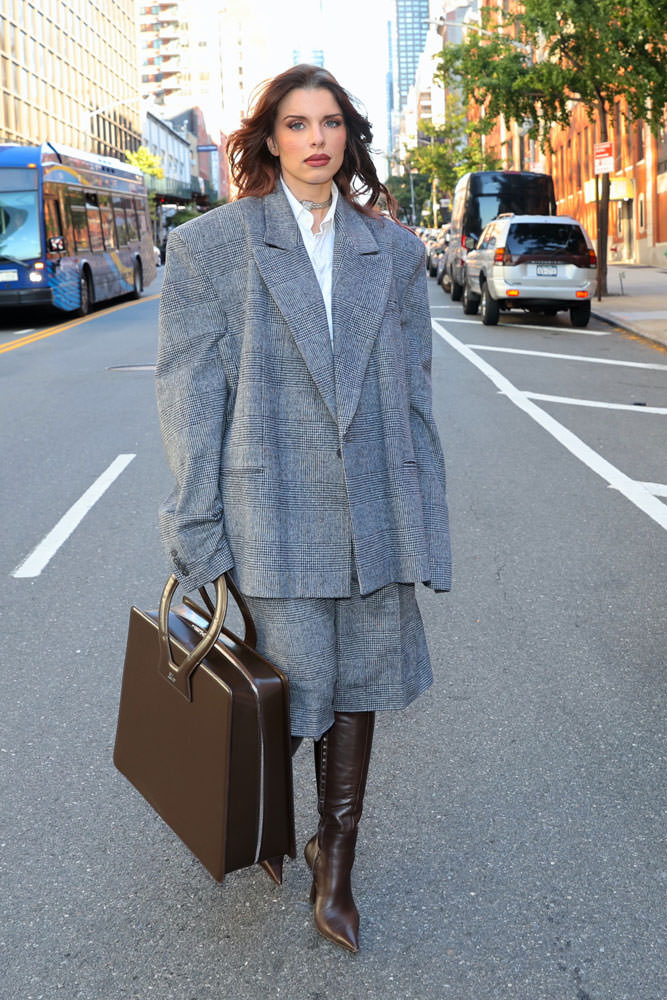 Blake Lively was seen strolling the West Village with her husband, Ryan Reynolds, and Hugh Jackman, who was celebrating his birthday. She nailed the art of casual fall dressing in jeans, combat boots, an oversized sweater, and a Chanel 2.55 Reissue.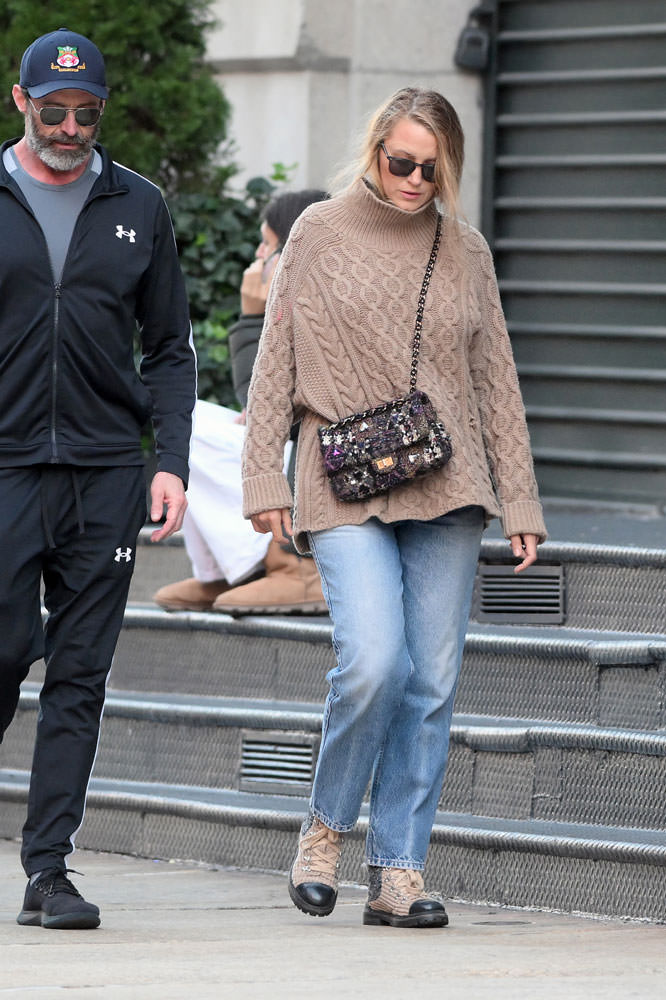 Emily Ratajkowski was seen walking back to her apartment in New York on a crisp fall day wearing a long leather trench, green pants, and a Hermès Constance Bag.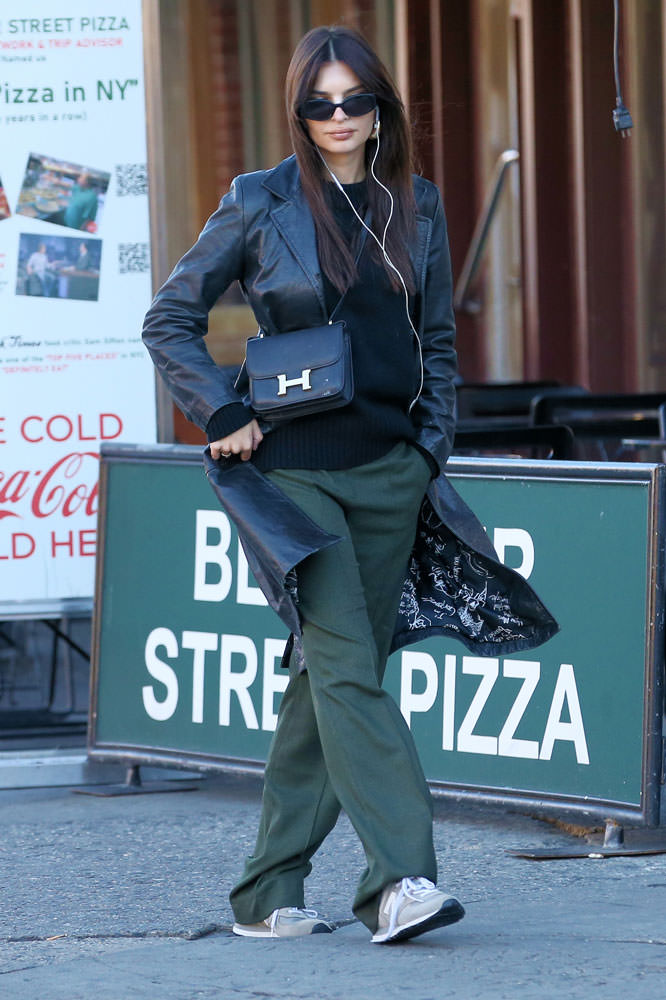 Last but of course, not least, we're checking in with Jennifer Lopez, who was spotted out and about in LA with a gorgeous suede Birkin Bag.