It's legitimately feels like spring in about three quarters of the US right now, and that means it's time to bust out the short shorts, the Céline bags, and…Sharon Stone? Sharon is making herself very available to paparazzi this month, for reasons I can't quite pinpoint, but it's okay because she looks fabulous and her bag picks are CHOICE. Anyway, this bag roundup features a LOT of supermodels and an assortment of other celebs you know and love (but maybe forgot you knew or loved for a minute), as well as a pleasingly diverse selection of designer handbags.
Alessandra Ambrosio
Céline Trio Bag
Alessandra is almost unrecognizable in this flouncy, 70's-inspired ensemble, but she's carrying a Céline bag, so I think we can all agree that this is definitely her, and not some shortall-wearing Los Angeles look-a-like.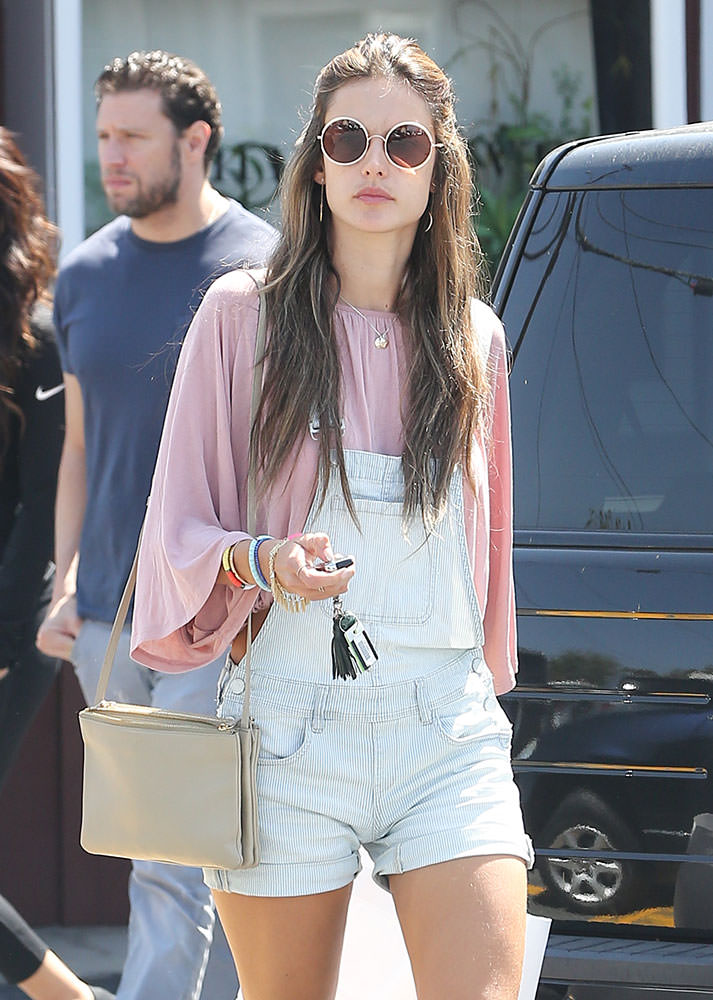 Blake Lively
Judith Leiber Koi Fish Minaudiere
$5,995 via Saks
Blake Lively chose a gorgeous Judith Leiber clutch to complement her Monique Lhuillier gown at the Age of Adaline premiere. Can you believe Blake hasn't appeared in a single thing since Gossip Girl left the airwaves in 2012? (No pressure, everyone involved with the making of this film.)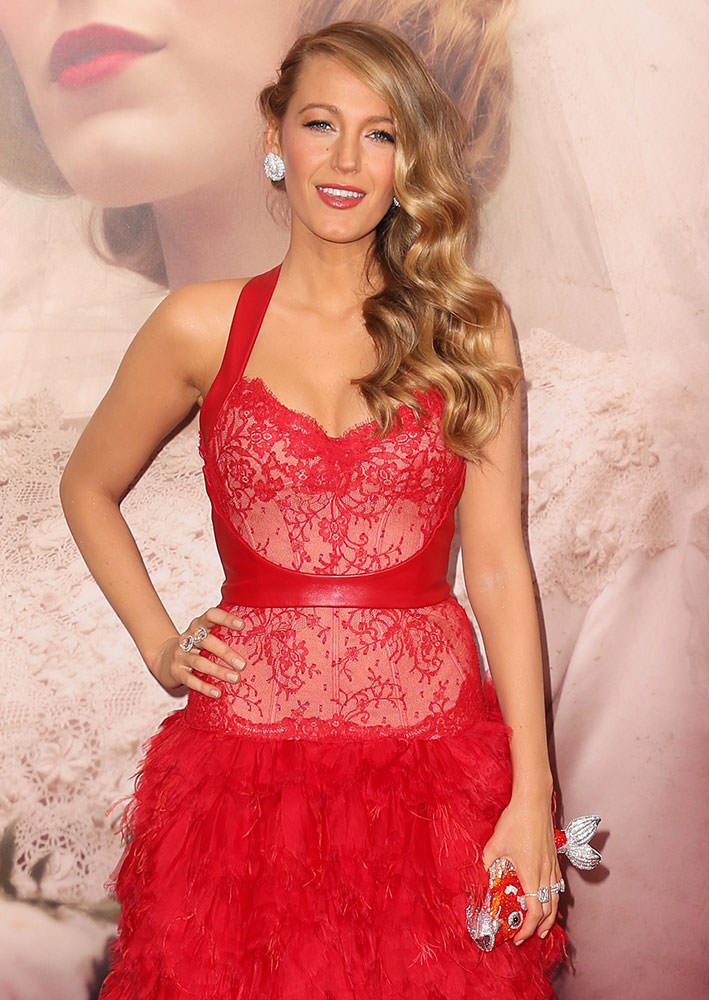 Chrissy Teigen is the clear winner of this week's "celebrity short-shorts" bracket. Here she is carrying a luscious, textured-leather Chloé Faye while shopping at LA's celeb grocer of choice, Bristol Farms, with hubs John Legend.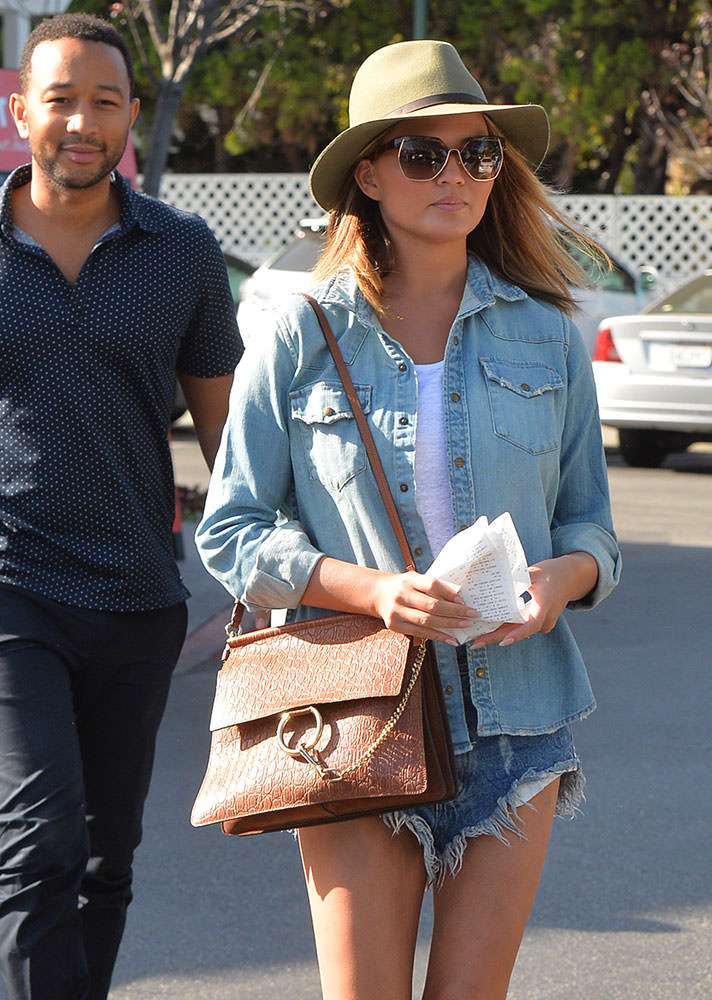 Christina Milian
MCM Studded Mini Backpack
$625 via Saks
Yes, it's Christina Milian, the early-aughts pop star we all know and love, leaving the Mayfair Hotel in London with a bold blue MCM backpack in tow. If you don't watch NBC's The Voice, you may not realize that Christina has a pretty cushy gig as a Voice correspondent, of sorts. No word on what she's up to across the pond.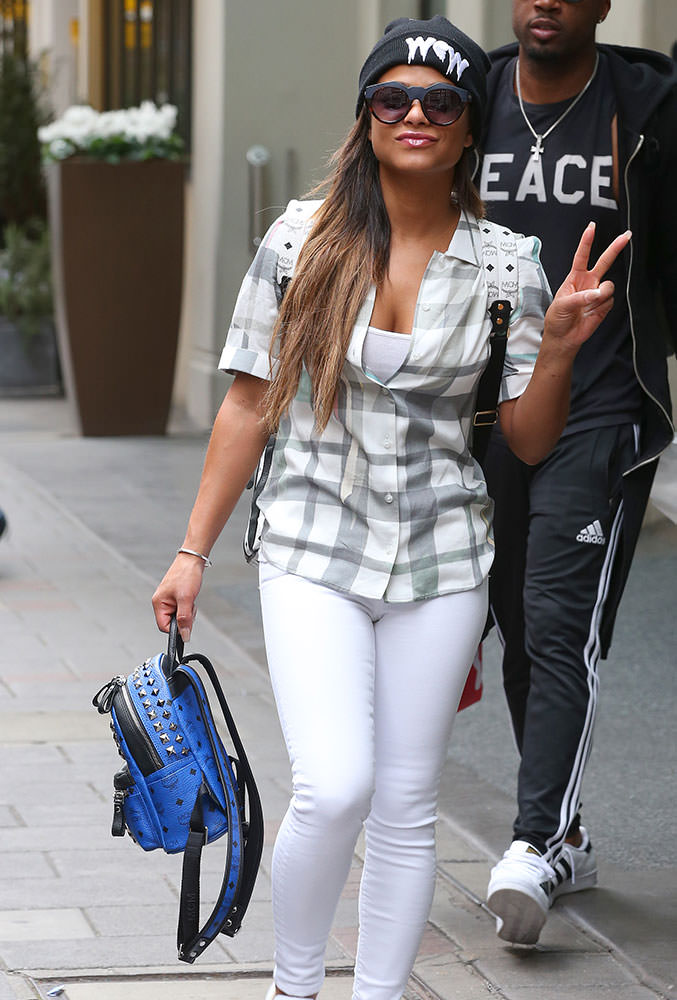 Here's Gigi Hadid, heading into one of those "medical facilities" that are omnipresent in Beverly Hills with a black bag from Zadig & Voltaire. The rather random assortment of brands Gigi has been carrying over the past few weeks tells me that she has been getting a lot of free bags, as of late.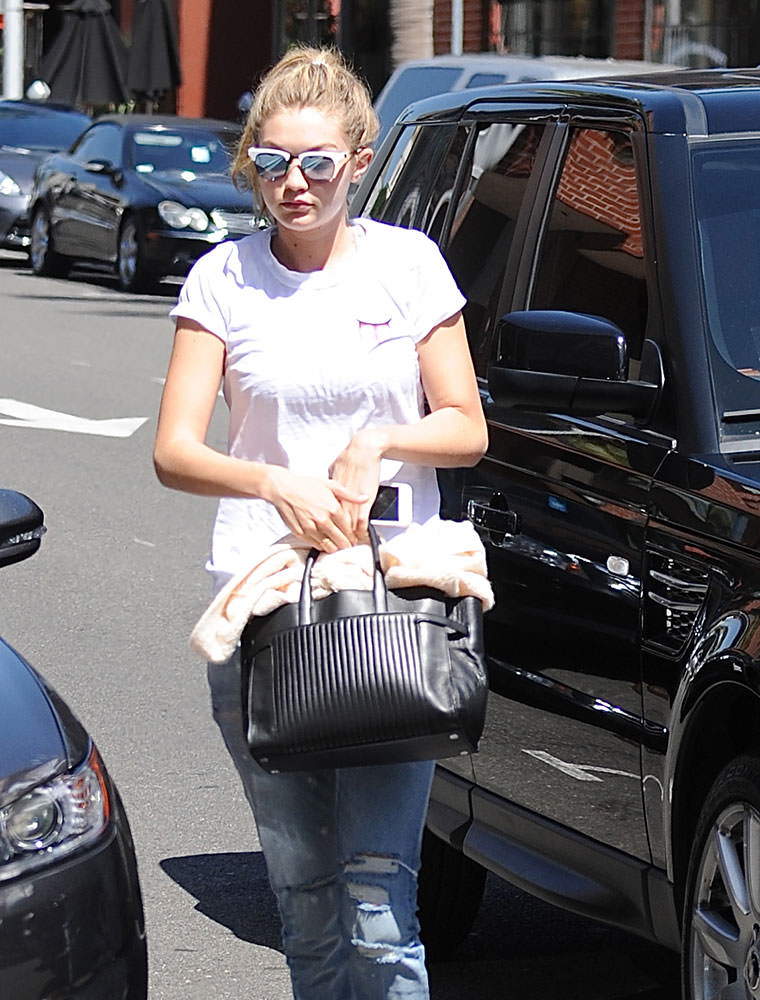 Hayden Panettiere
ZAC Zac Posen Eartha East-West Satchel
$495 via Bloomingdale's
A well-tanned Hayden Panettiere paused to smile for the cameras before her appearance on Good Morning America last week. Hayden is carrying one of my faves, the ZAC Zac Posen Eartha.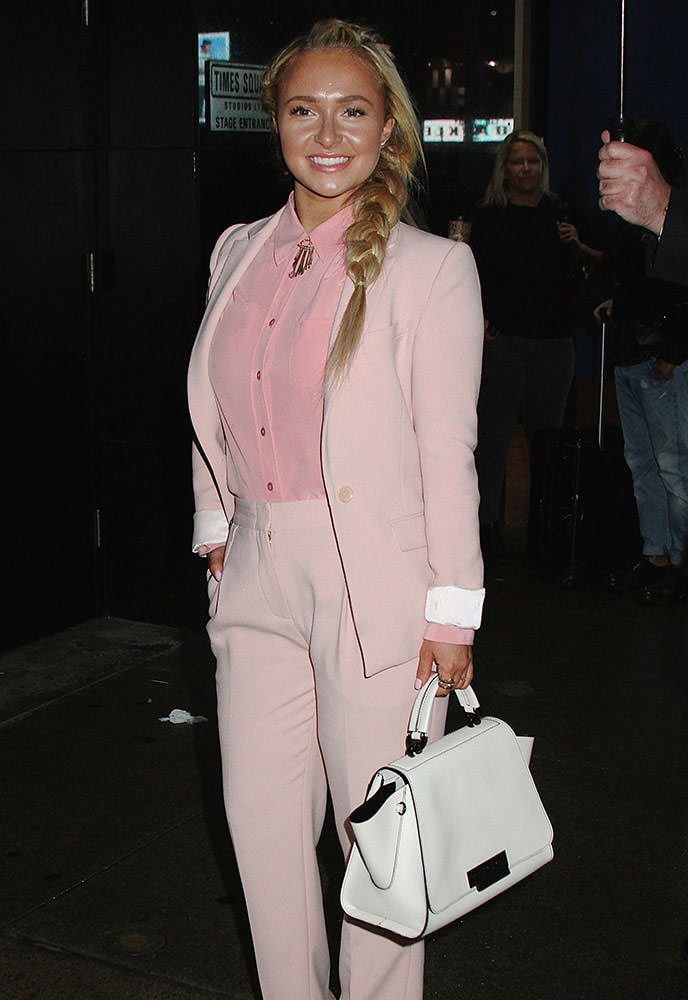 Irina Shayk
Chanel Classic Flap Bag
Here's supermodel Irina Shayk, shopping in Soho with her mom. She's carrying a creamy Chanel Flap and wearing white Chanel loungewear, as one does.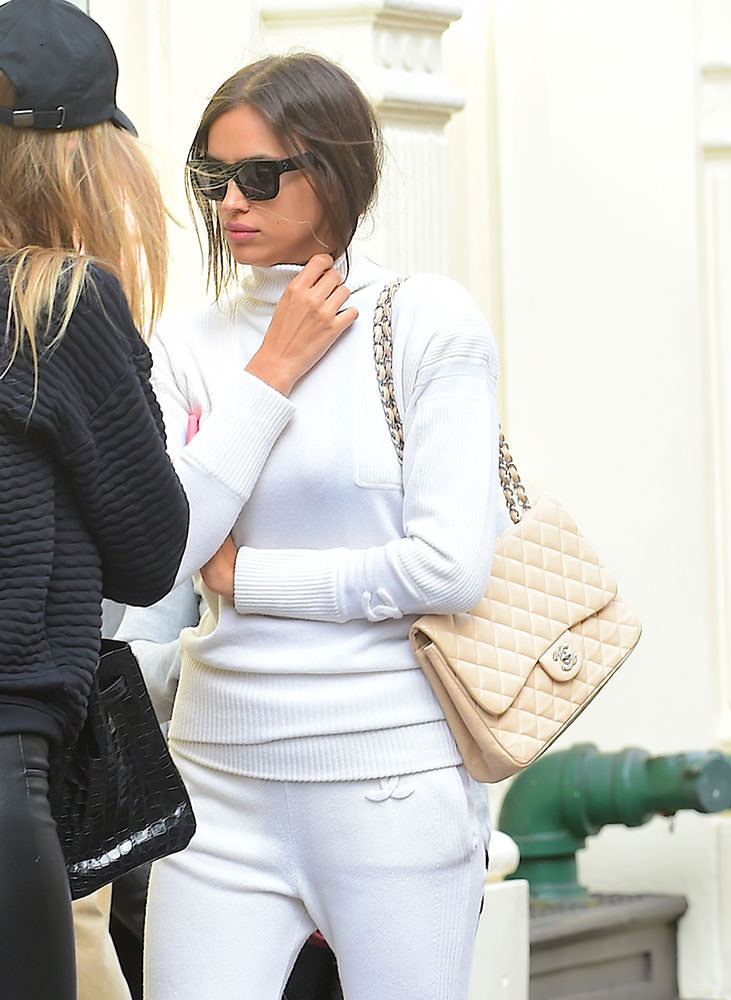 Sharon Stone is suddenly everywhere these days, and I can't even figure out what she has to promote. She does have a new TV show called Agent X coming in the fall, but it seems a bit early start promoting that. Here she is easing into her Bentley with a Givenchy Easy Tote after an intensive shopping excursion in Beverly Hills.