I like to joke that it's always Fashion Week somewhere, but lately, that seems to be factually correct. We've had Pre-Fall 2016 shows happening regularly for months, and then the men's shows happened in London, Paris and Milan for a seemingly interminable amount of time, and then, last week, it was Paris Couture Week. (Soon, it will be New York Fashion week, but let's not think about that quite yet.) There are, objectively, too many fashion shows. It will not be long before we're hospitalizing street style stars for exhaustion.
In the meantime, everyone's still showing up to everything looking fresh as a daisy, and Couture Week always brings out some great outfits and the bags that inevitably go with them. Check out all the best looks we spotted on the streets of Paris below, including lots of gorgeous pieces from Chanel and Dior.
1 / 29
Alice Dellal
Chanel Minaudiere
Alice is a longtime favorite of Karl Lagerfeld's; she was the face of the Boy Bag when it debuted in 2012.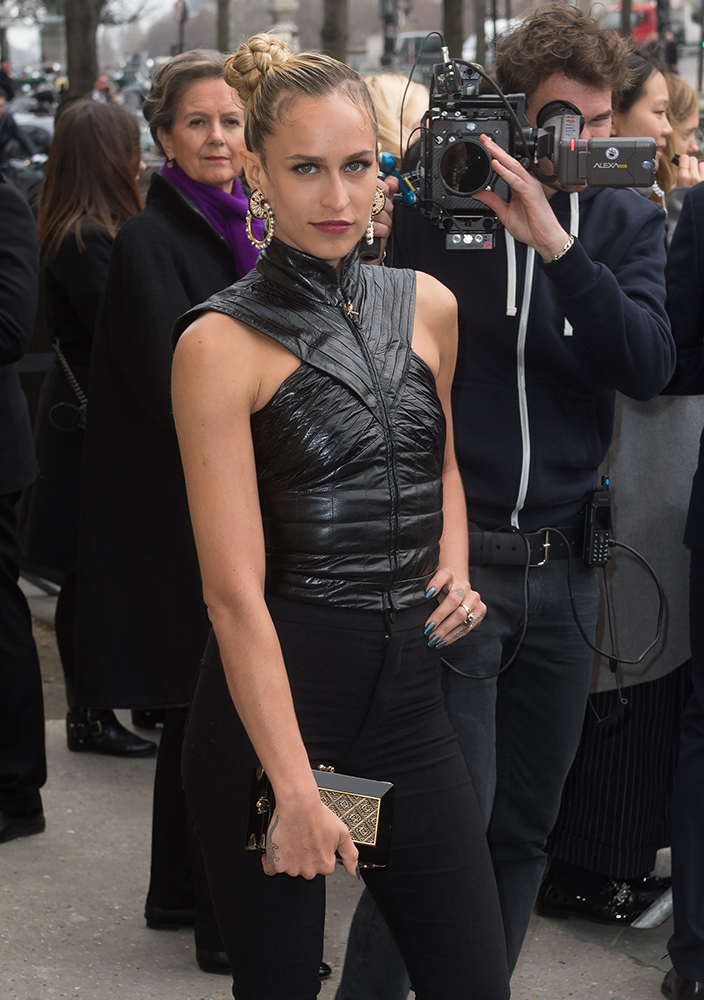 2 / 29
Anna Brewster
Chanel Circle Bag
We haven't talked about this, but I've been keeping my eye on it to see if we should: are circular bags a full-fledged trend?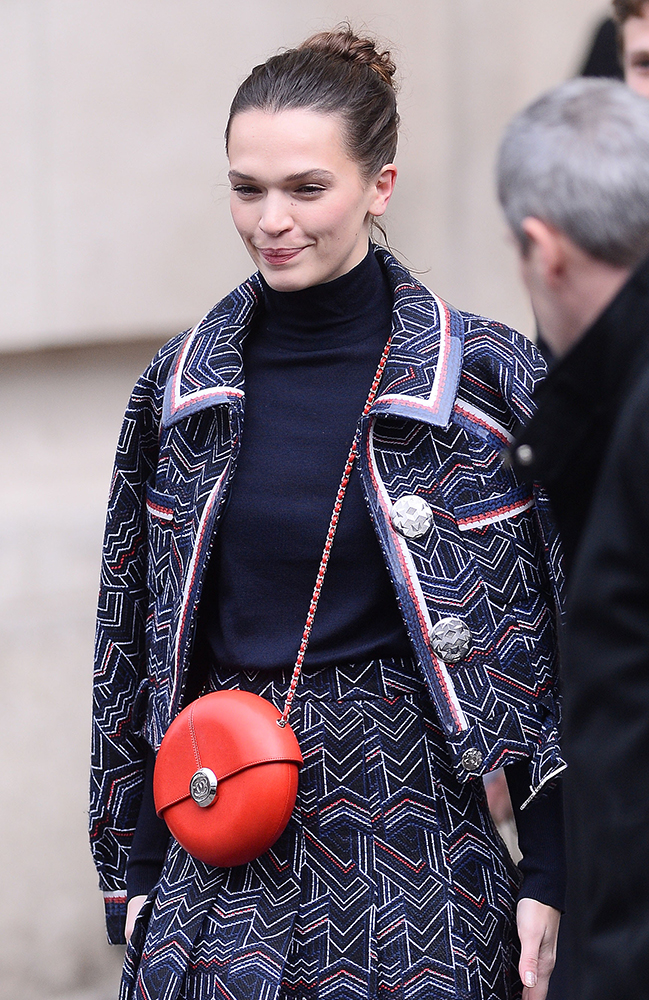 3 / 29
To say that there is a lot going on here would be redundant, because I already said that it was Anna Dello Russo in the photo.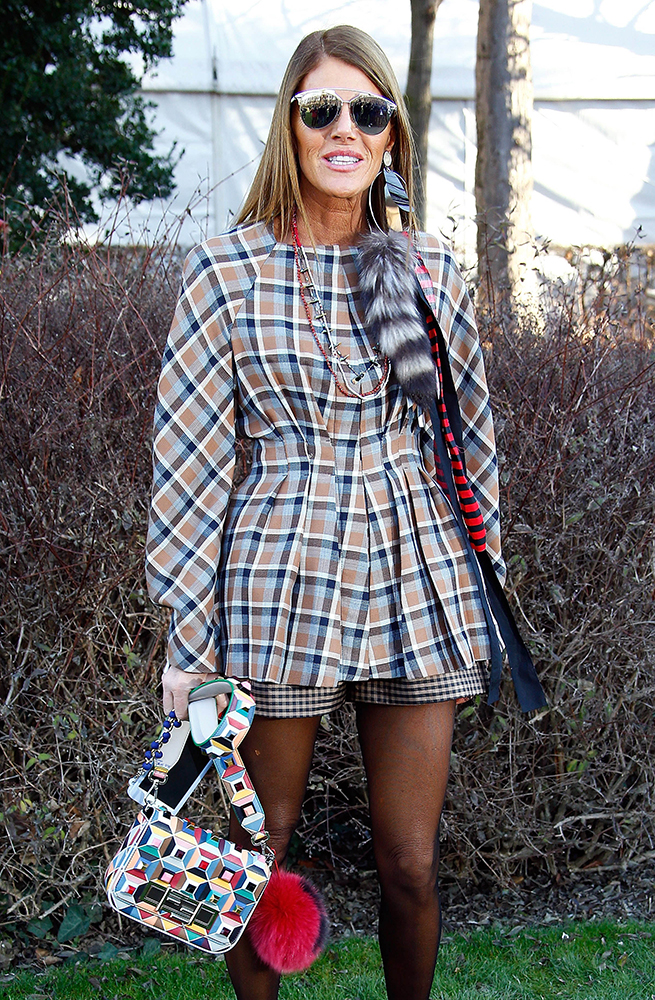 4 / 29
Audrey Marnay
Chanel Sequined Flap Bag
If your parents give you the name "Audrey Marnay," you are required to grow up to be a French actress who attends Chanel couture shows. Even if you're not French. I don't make the rules.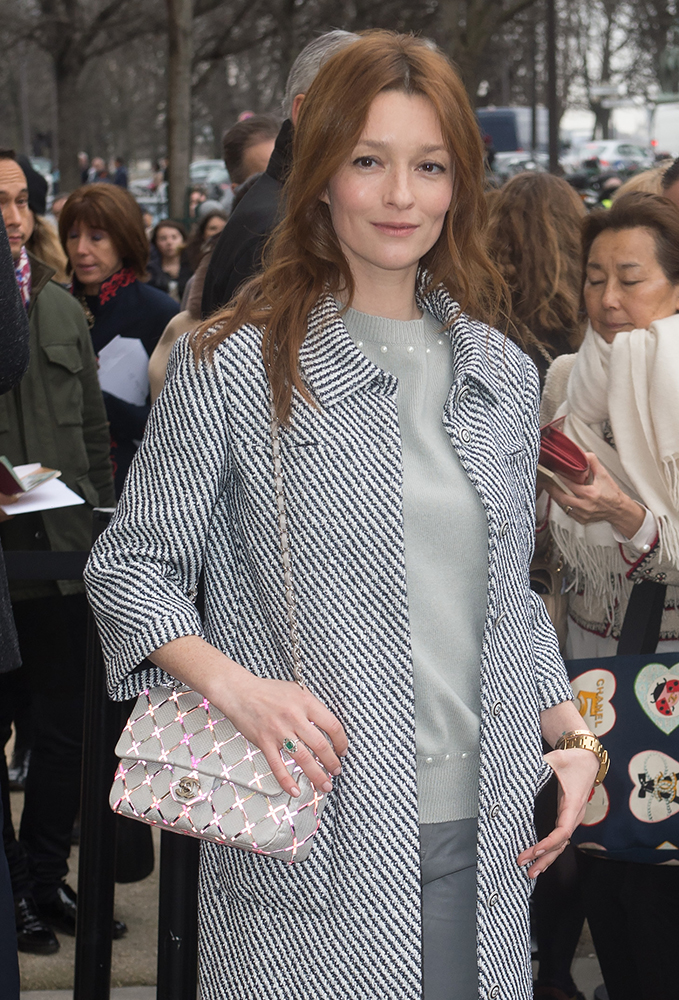 5 / 29
Camille Rowe
Dior Diorama Bag
It strikes me as a bit brave to wear a shirt with that many boxy pockets in a row across your body.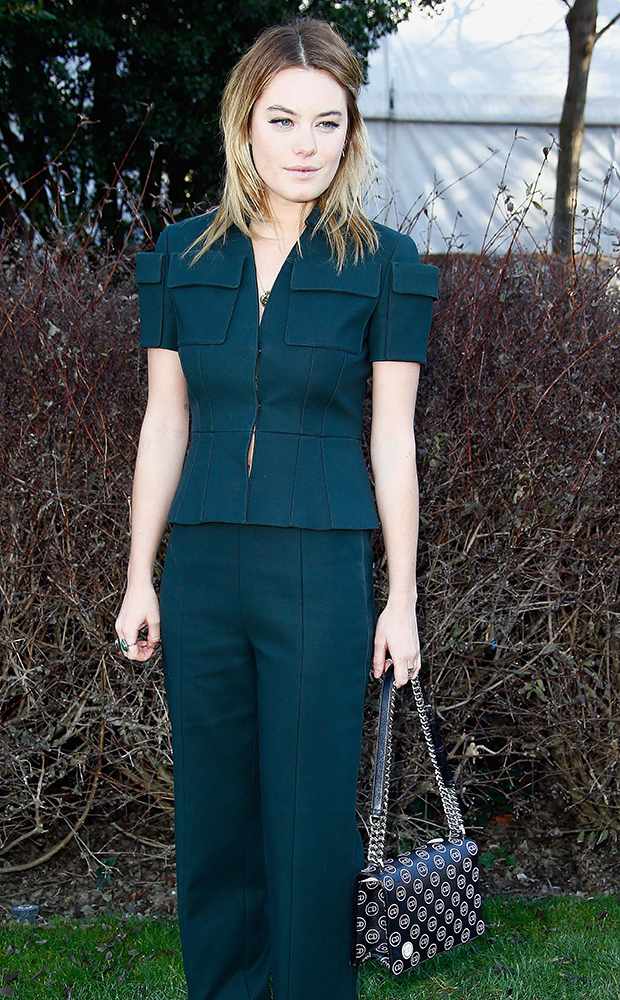 6 / 29
Caroline de Maigrey
Chanel Sequined Flap Bag
How many women have taken photos of Caroline to hair stylists in hopes of achieving the perfect sun-kissed French tousle? Probably hundreds. Probably at least ten who also went to the Chanel show.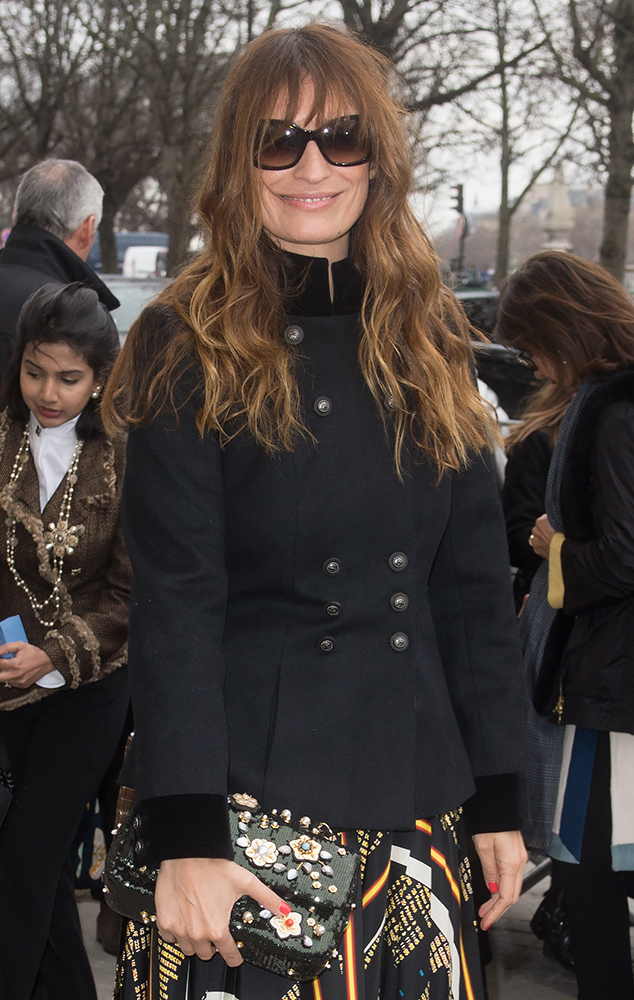 7 / 29
Cecile Cassel
Chanel Velvet Flap Bag
Velvet has never really caught on as a luxury bag material, which is too bad when you're reminded how well it takes color.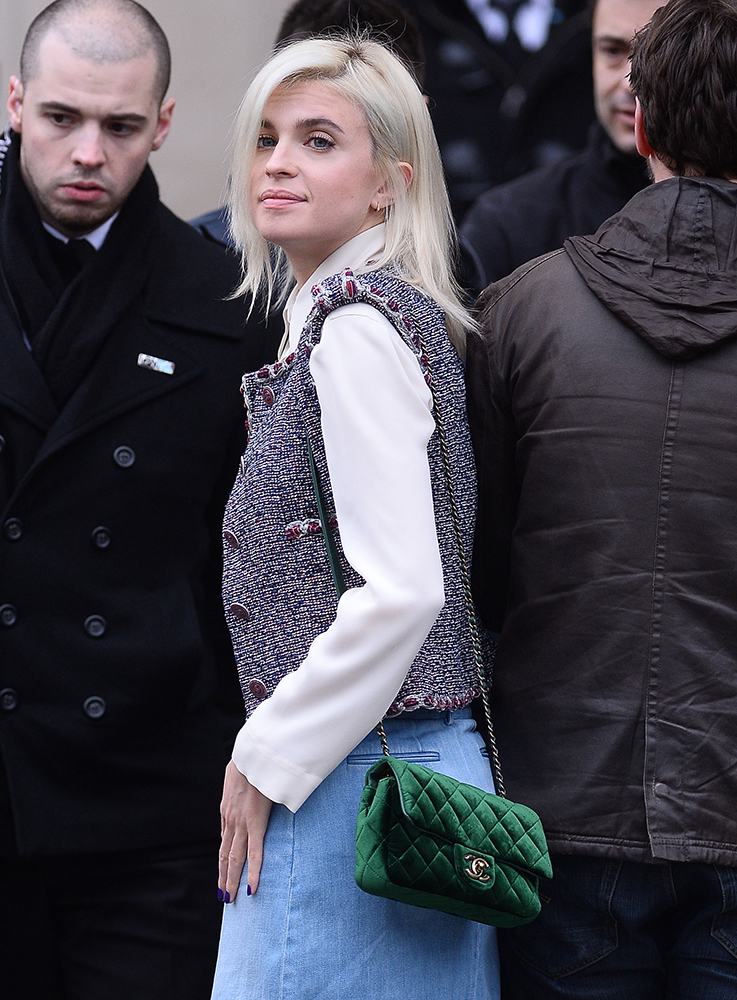 8 / 29
Charlotte Le Bon
Chanel Chevron Flap Bag
Contrary to what I just assumed, Charlotte is not another of Simon Le Bon's daughters; in fact, she's the child of Canadian actor Richard Le Bon.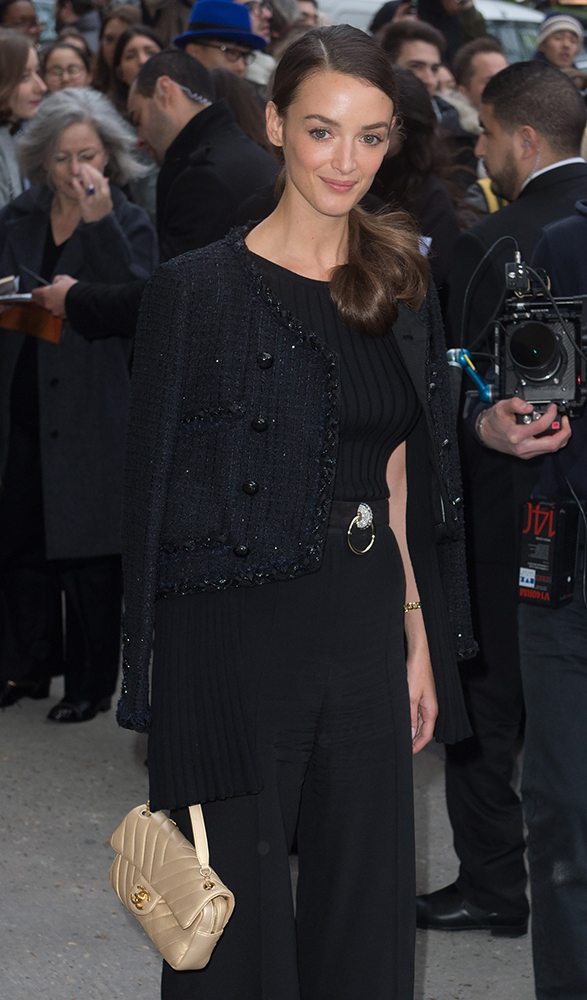 9 / 29
Clotilde Courau
Elie Saab Flap Shoulder Bag
Not only is Clotilde an accomplished French actress, but she's a princess by marriage; her husband is the grandson of the last reigning king of Italy and a member of the House of Savoy.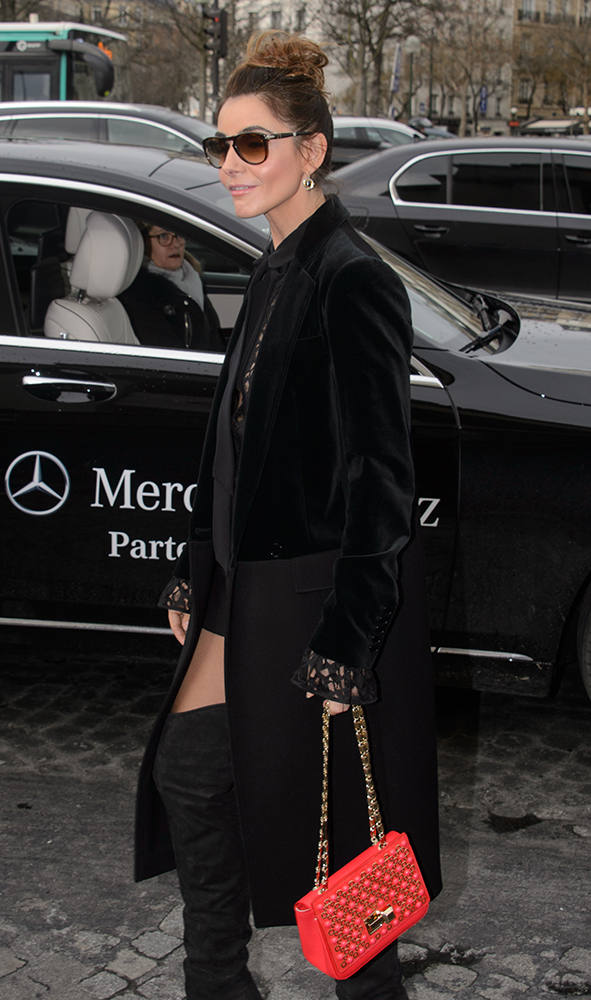 10 / 29
Also, Clotilde is a really cool name, so she's got a lot going for her.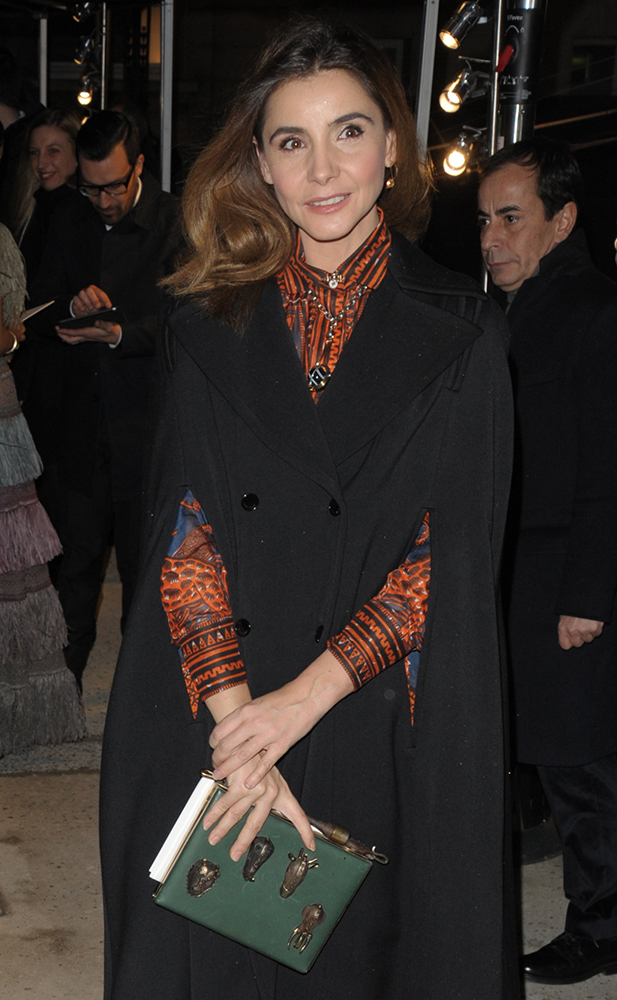 11 / 29
Elena Perminova
Dior Micro Lady Dior Bag
I sense a little bit of concern for post-Raf Simons Dior in Elena's expression.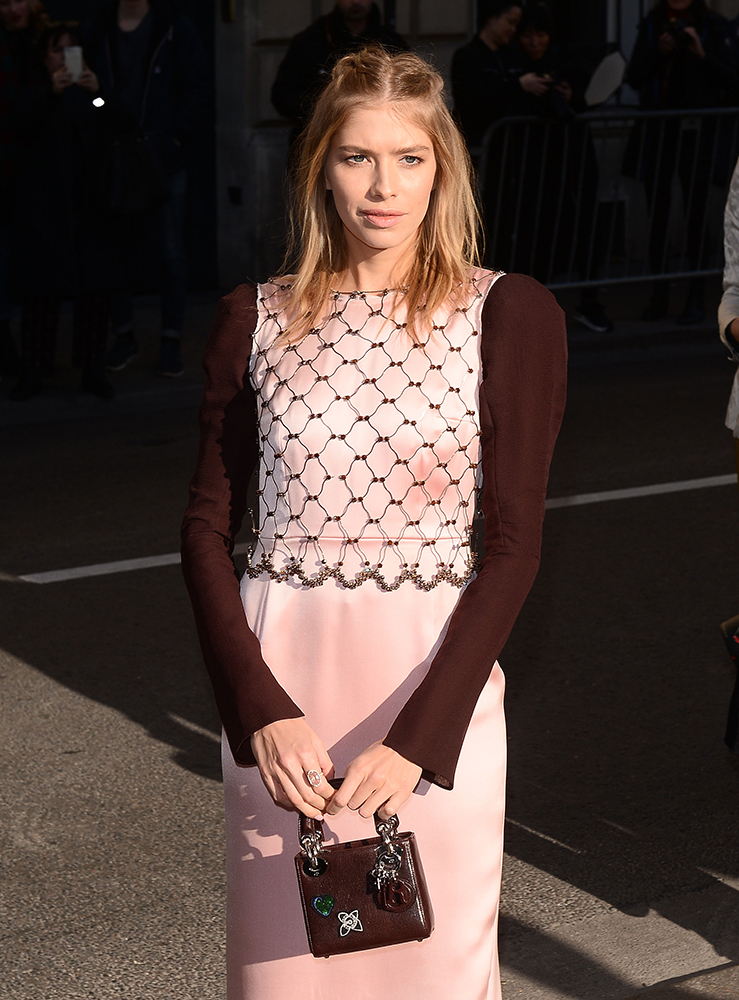 12 / 29
Elena Perminova
Saint Laurent Monogramme Shoulder Bag
$2,690 via Saks
This is a somewhat casual look for Elena, who normally goes full-on couture for the Paris shows, but I support it.
13 / 29
Elisabeth von Thurn und Taxis
Dior Lady Dior Bag
There's a lot of nobility at Couture Week; Elisabeth is descended from German royalty.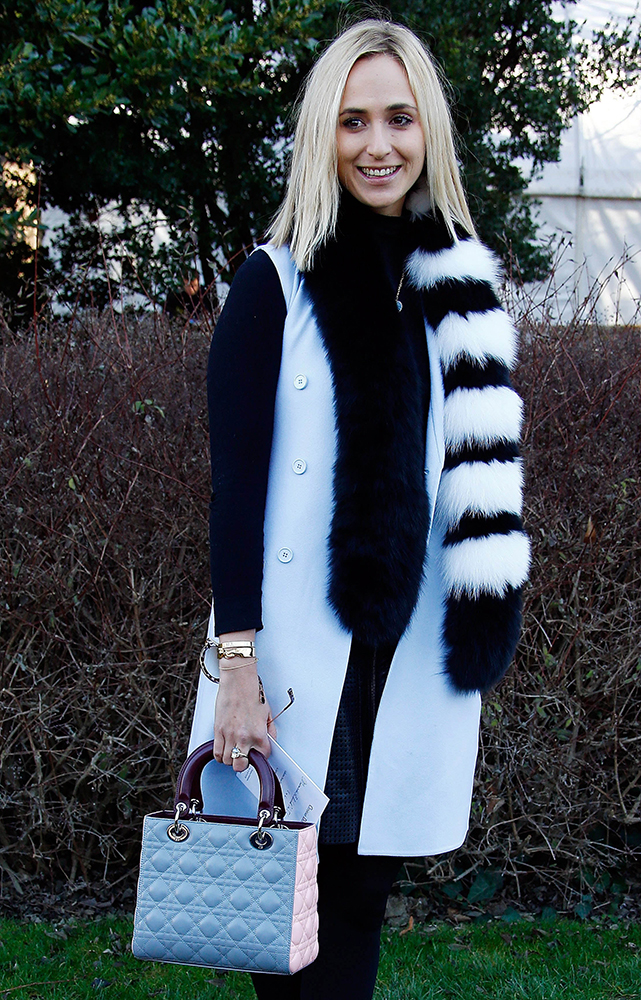 14 / 29
Erin O'Connor
Dior Alligator Lady Dior Bag
Erin, on the other hand, got to the guest list in a somewhat more modern way: graduating from the runway to the front row.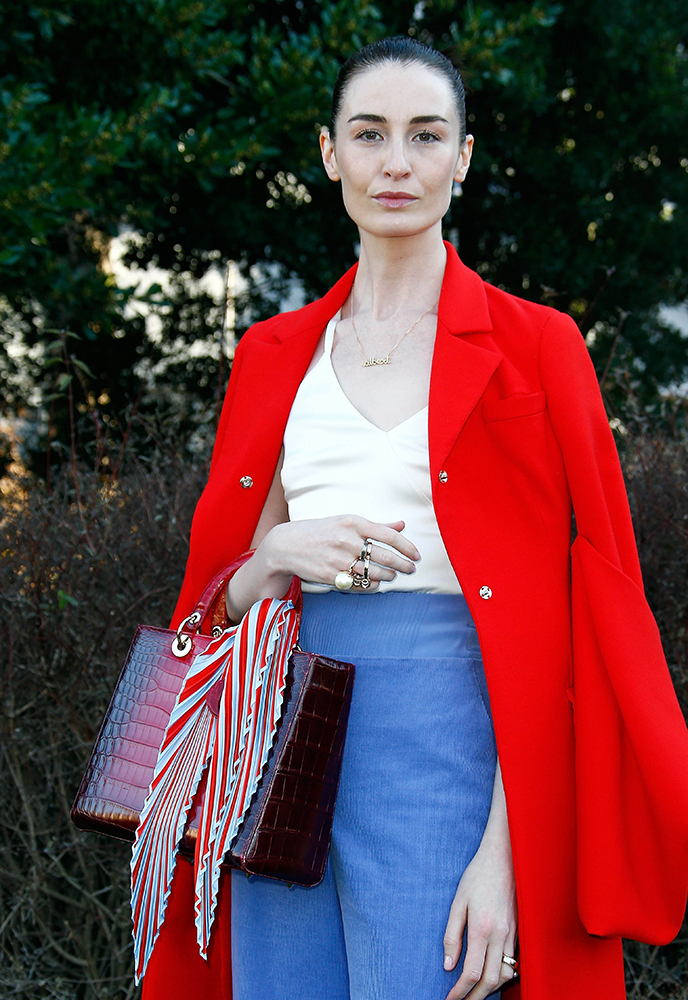 15 / 29
I'd give Gigi Hadid about 18 more months before she makes the same jump.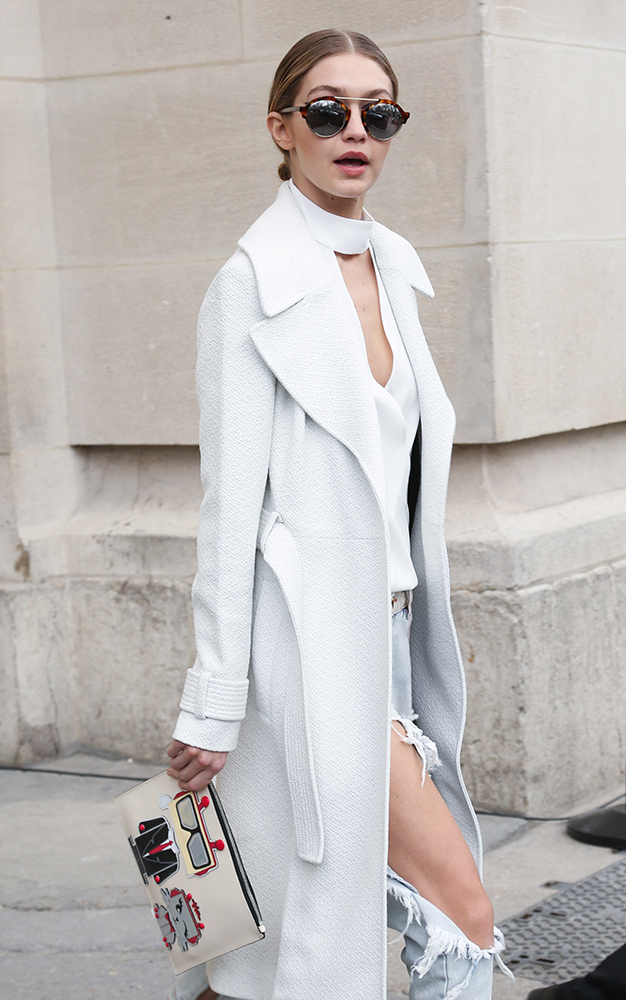 16 / 29
Helena Bordon
Dior Beaded Lady Dior Bag
Dior outfitted many of its A-List attendees with tiny Lady Diors this season, and I think Helena's delicately beaded version is my favorite.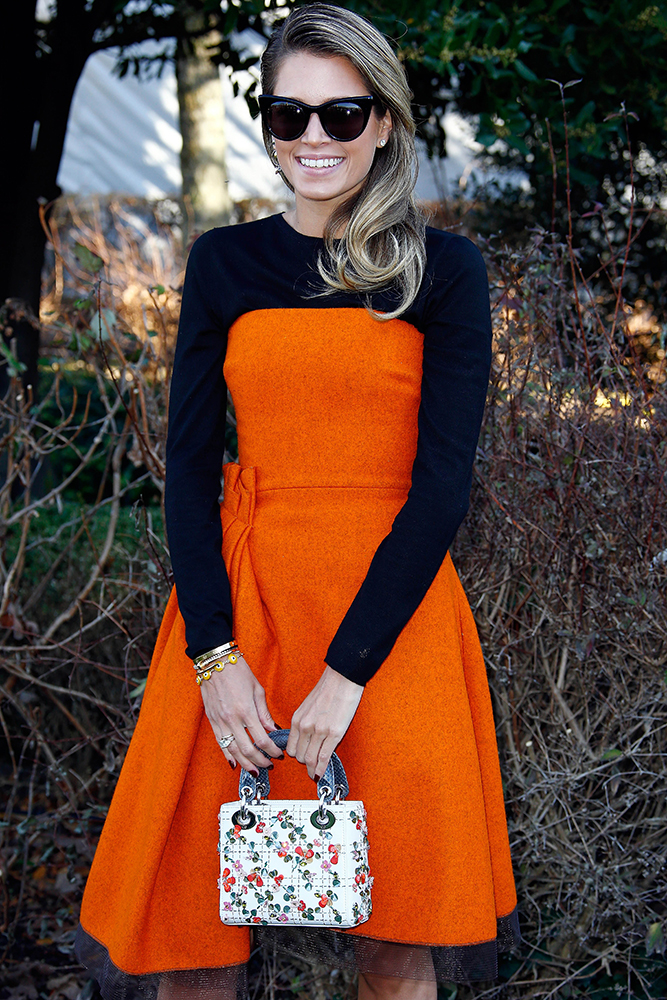 17 / 29
Kendall Jenner
Givenchy Lucrezia Bag
$1,295 via Barneys
Kendall's devotion to her Lucrezia makes me sort of bummed that Givenchy doesn't make this full-size version anymore (at least as far as I can tell).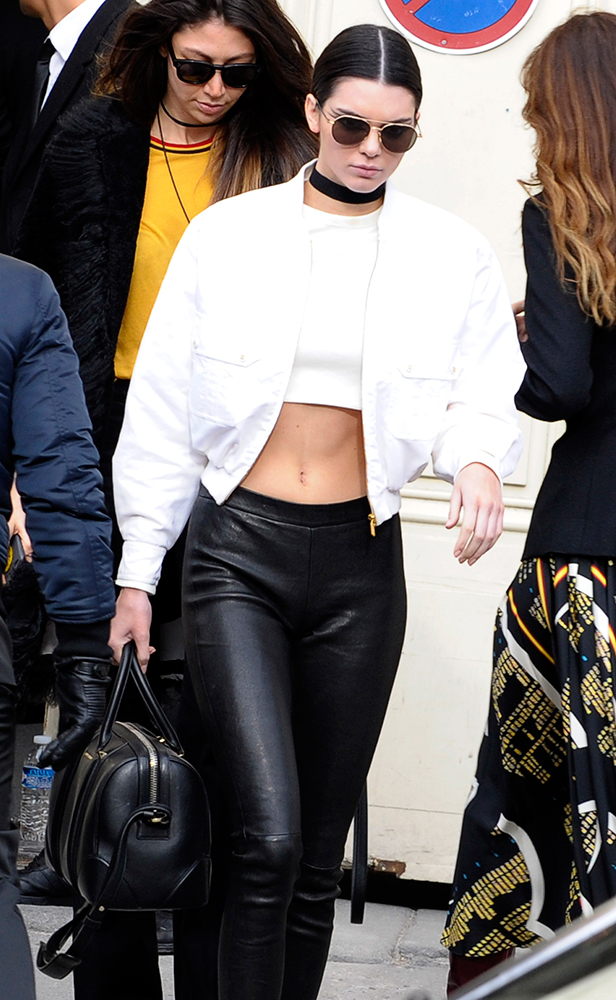 18 / 29
Kitty Spencer
Dior Lady Dior Micro Bag
Is there any more perfect name for a female member of the British aristocracy than Kitty Spencer?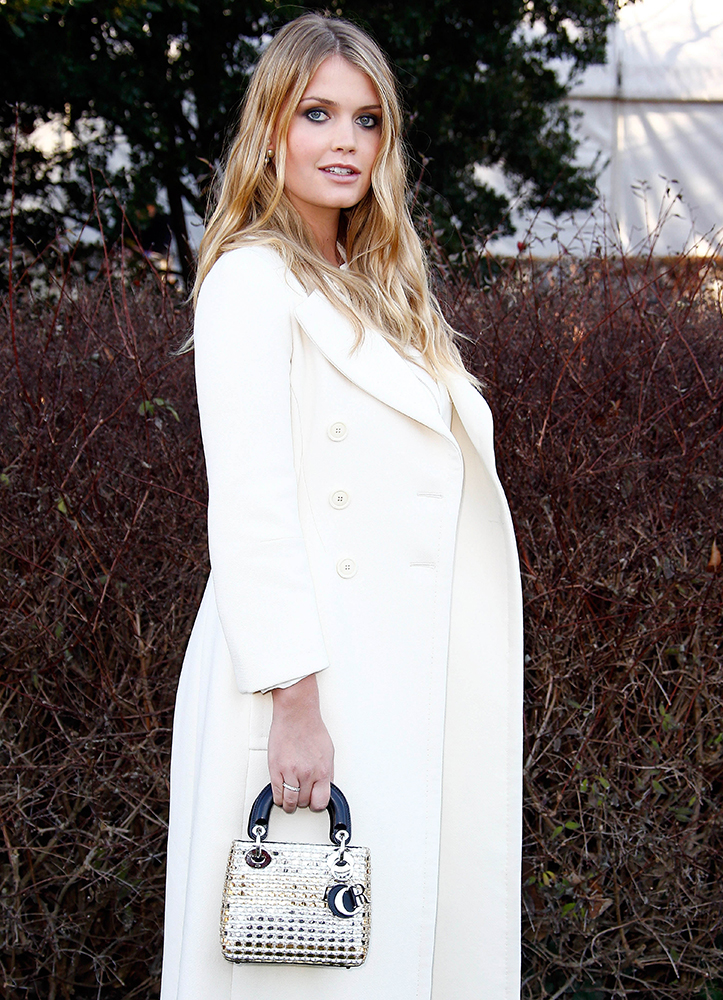 19 / 29
Kristina Bazan
Dior Be Dior Bag
Kristina is one of a very small handful of bloggers who could potentially make the jump to a more traditional type of fame; only time will tell.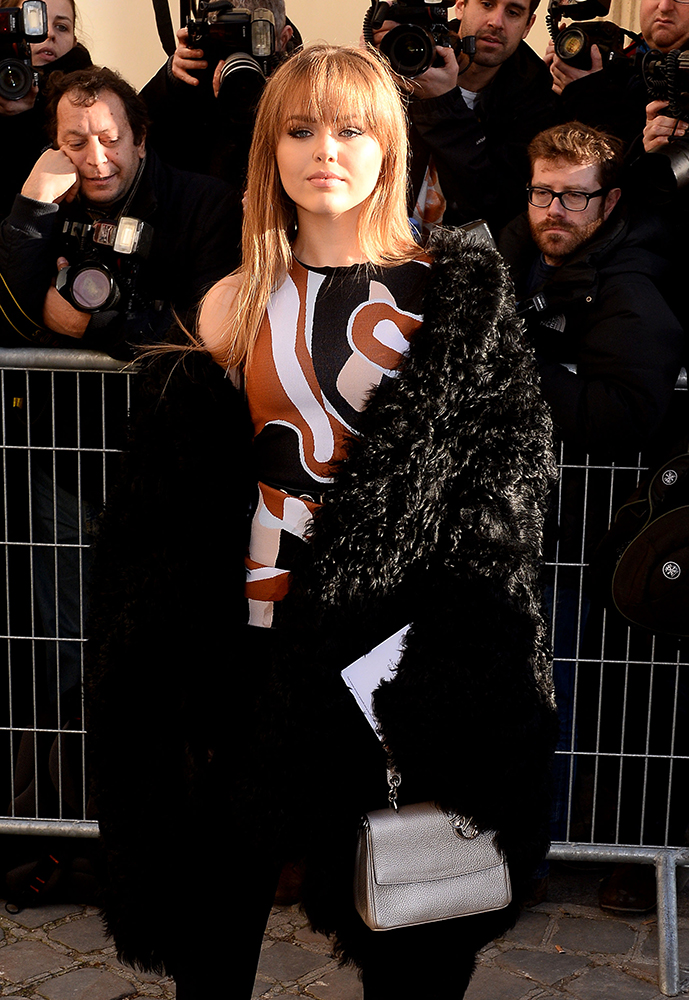 20 / 29
Laura Smet
Chanel Top Handle Flap Bag
If there's a name you don't recognize on a Chanel guest list, odds are she's a French actress with very subtle ombre hair color.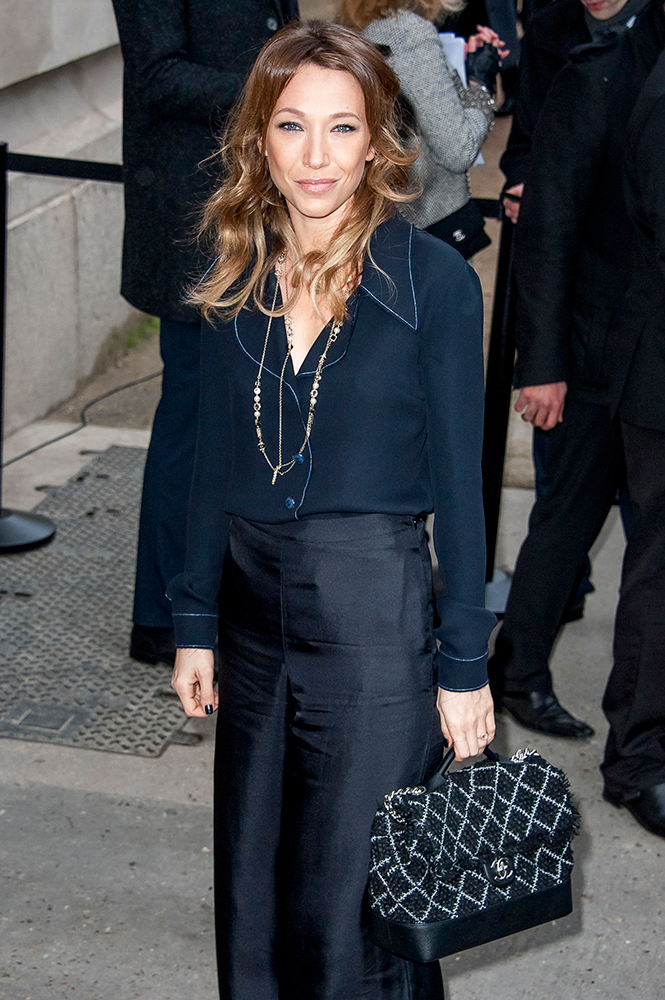 21 / 29
Melanie Laurent
Chanel Flap Bag
Melanie is also a French actress, but I will alway remember her for her starring role in my favorite movie, Inglourious Basterds.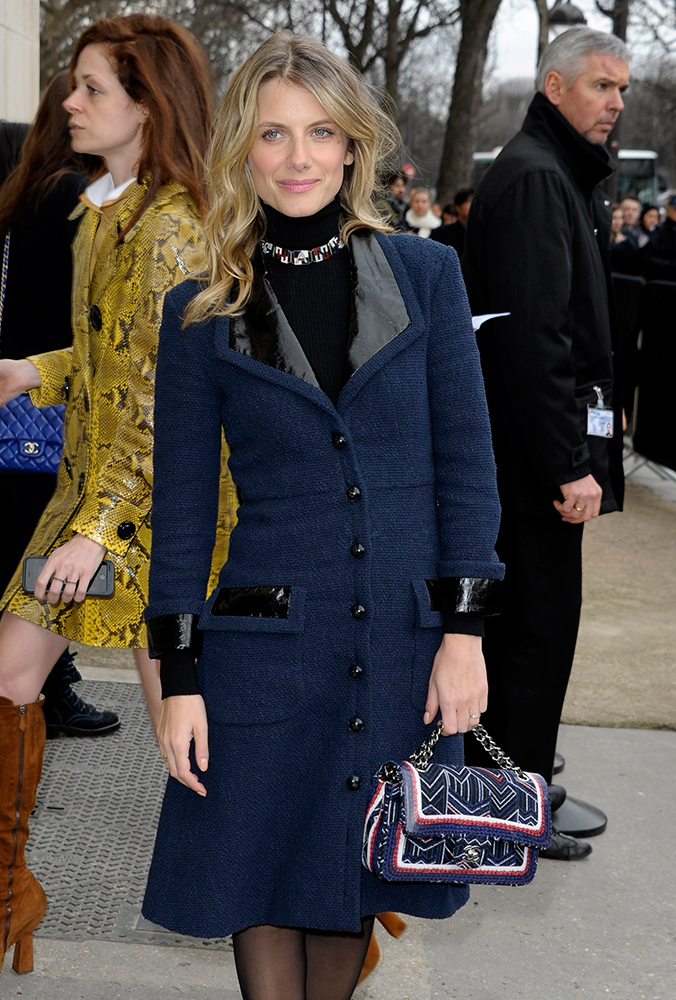 22 / 29
Miroslava Duma
This is probably the oddest bag we saw in a famous hand at Couture Week, and we're still not sure who made it. (Mira was at the Dior show, but it's definitely not Dior.)
23 / 29
Monica Bellucci
Chanel Chevron Frame Shoulder Bag
I sincerely hope Monica gets invited to fashion shows for the rest of her life; she has such a regal presence.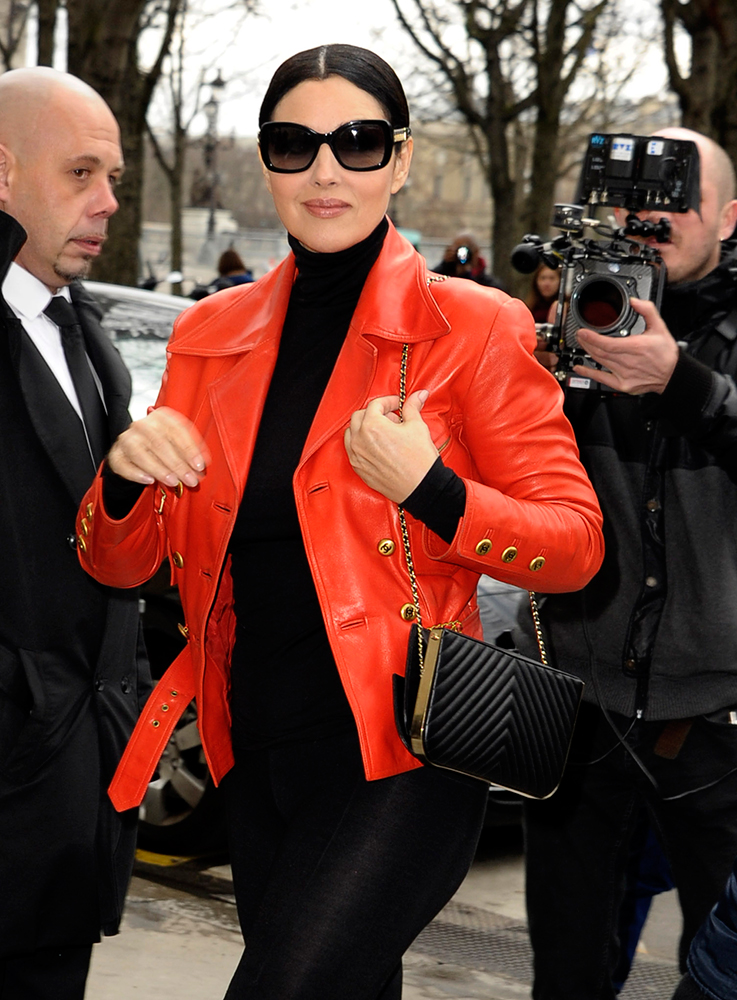 24 / 29
Natasha Poly
Versace Medusa Shoulder Bag
$2,425 via Shopbop
I wouldn't necessarily recommend wearing this much of a particular print all at once, but hey, supermodels can do what they want.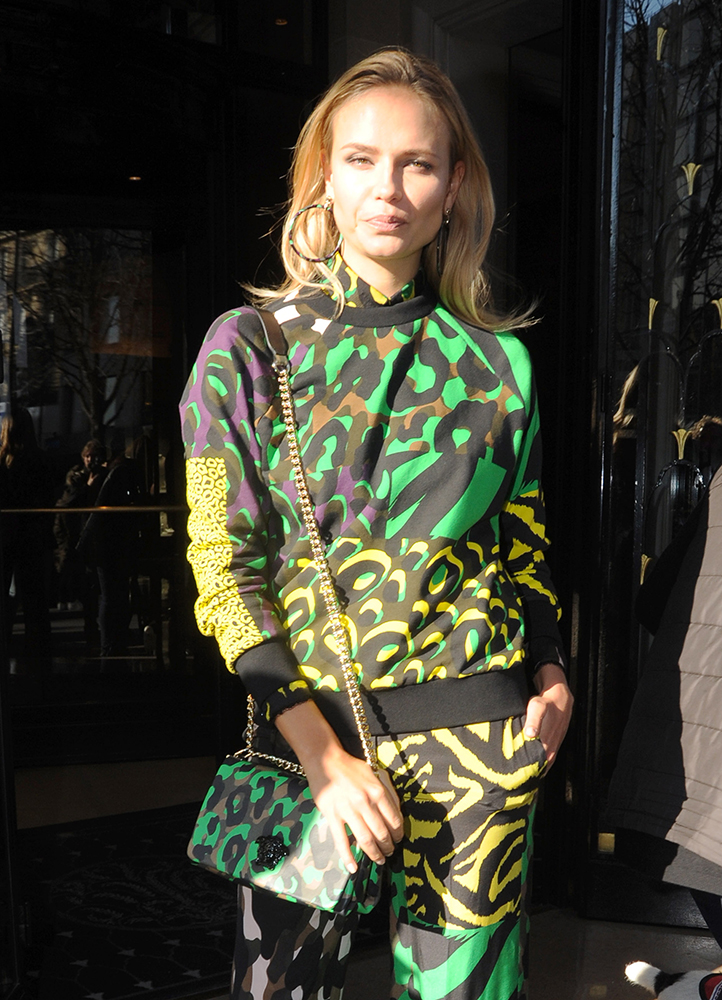 25 / 29
Olivia Palermo
Dior Alligator Diorama Bag
Olivia is married to a male model and seems primarily to go to fashion shows and collaborate on capsule collections for a living. She has this whole thing figured out.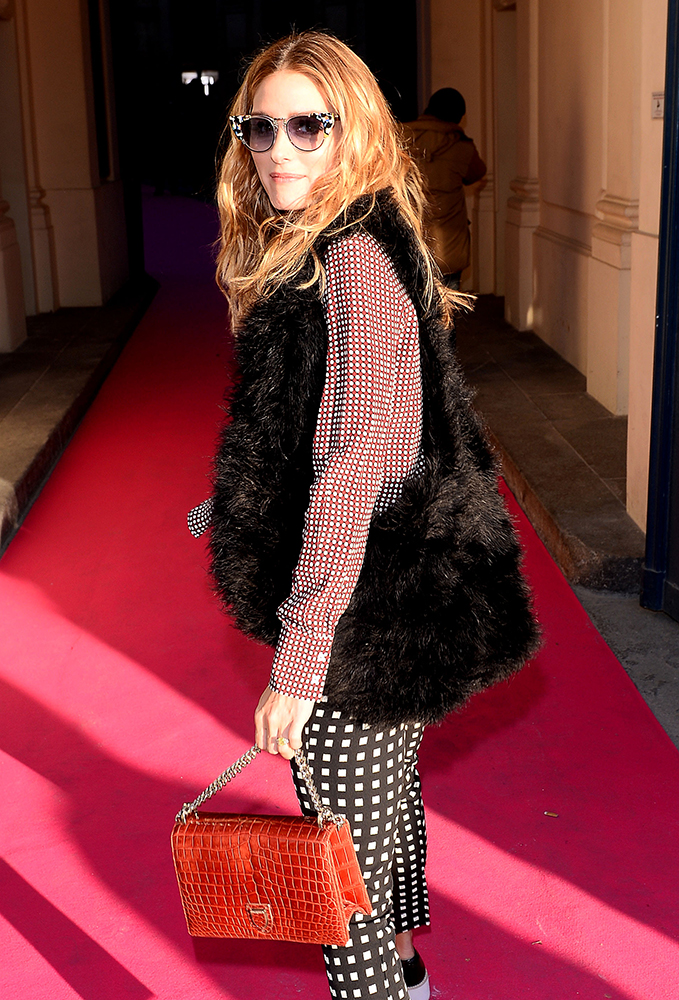 26 / 29
Olivia Palermo
Elie Saab Top Handle Bag
Also her makeup always looks so pretty.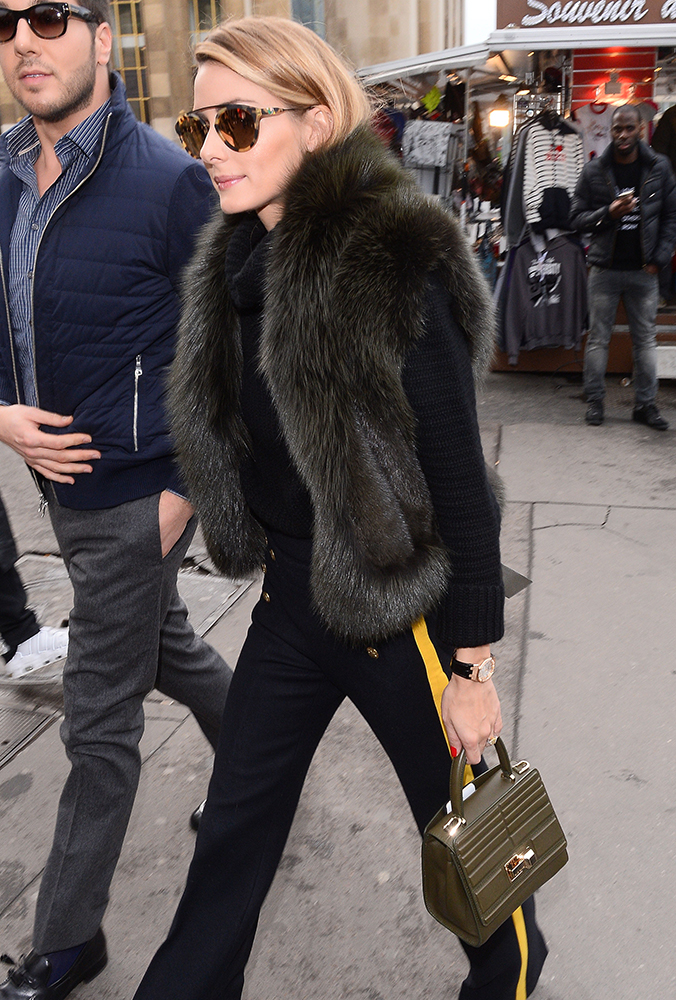 27 / 29
Rosie Huntington-Whiteley
Versace Medusa Satchel
Shop Versace via Shopbop
Rosie is, I would say, another person who has this whole "life" thing figured out.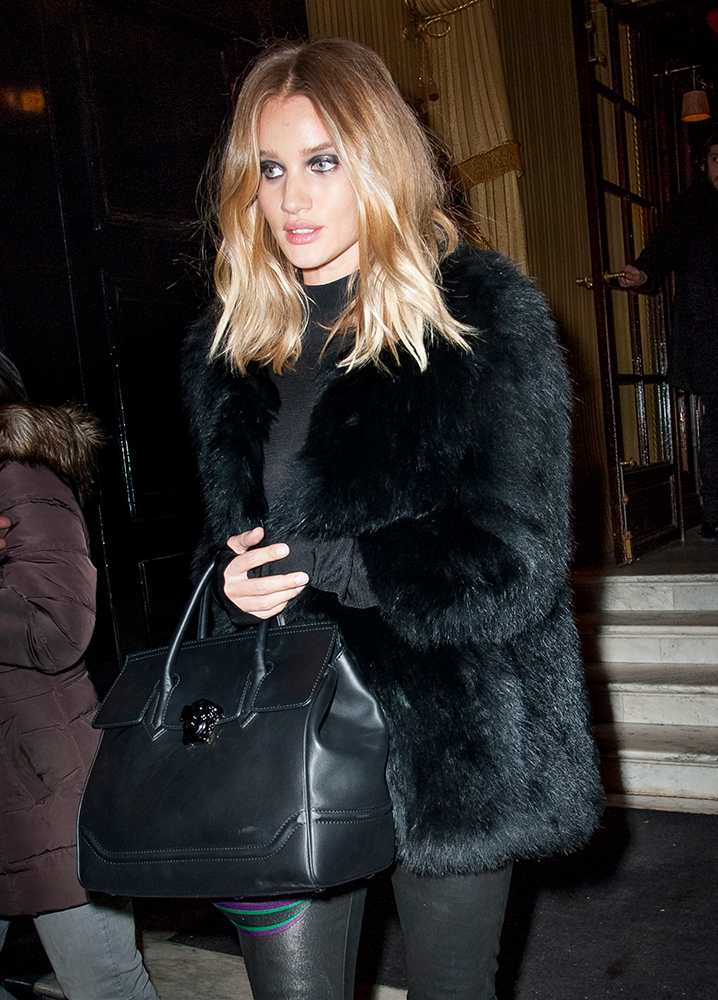 28 / 29
Sal Bennet
Dior Micro Lady Dior Bag
If nothing else, this photo is a persuasive argument for corsetry.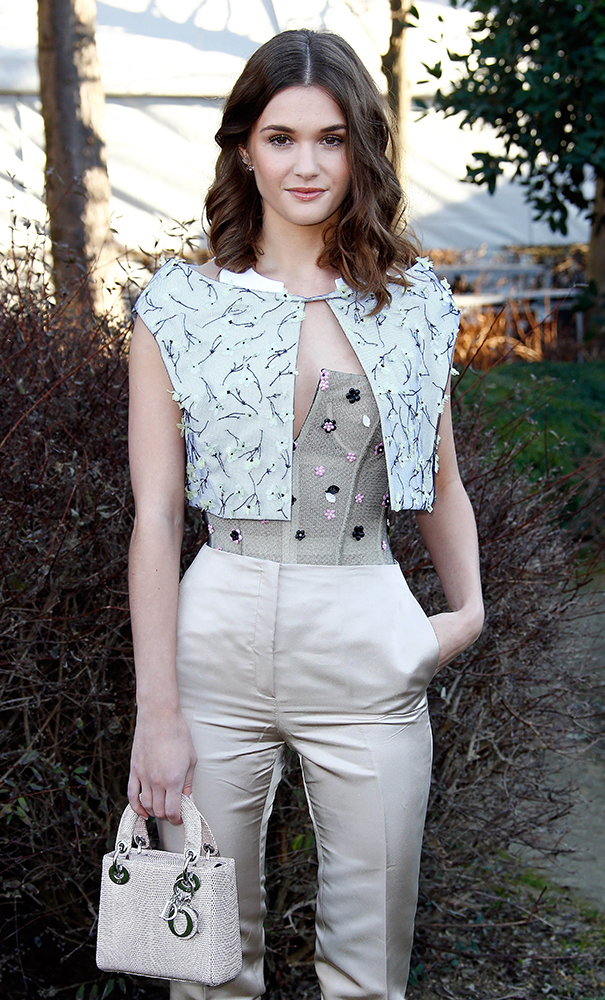 29 / 29
I wish our photo service took more photos of models; their outfits are always a little bit more interesting (and less obviously styled) than a show's attendees'.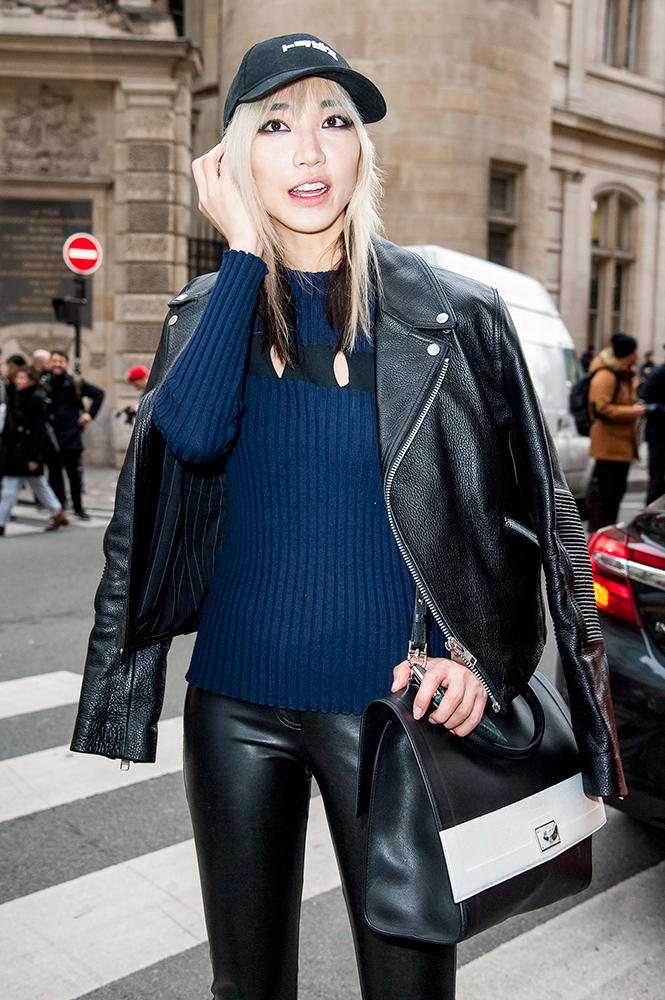 P.S. Please consider supporting our small, bag-loving team by clicking our links before shopping or checking out at your favorite online retailers like Amazon, Neiman Marcus, Nordstrom, or any of the listed partners on our shop page. We truly appreciate your support!