Celebrities: they're just like us! Well, they're just like us in that they have handbag preferences, anyway. Because we keep close watch on the day-to-day handbag choices of Hollywood's biggest bag lovers, we tend to pick up on those preferences over time, and today, we're here to talk about what it is that supermodel Miranda Kerr likes in a handbag.
When it comes to fashion, Miranda often wears color but she very rarely carries it. When it comes to bags, she goes for the ultimate neutral: black. She also tends to prefer big bags and mostly satchels, which is a downright practical choice for someone who has access to any bag she wants and handlers to carry her heavy stuff.
Check out eight of her favorites below.
1 / 8
Céline Tie Tote
This one's been in heavy rotation over the past year or two.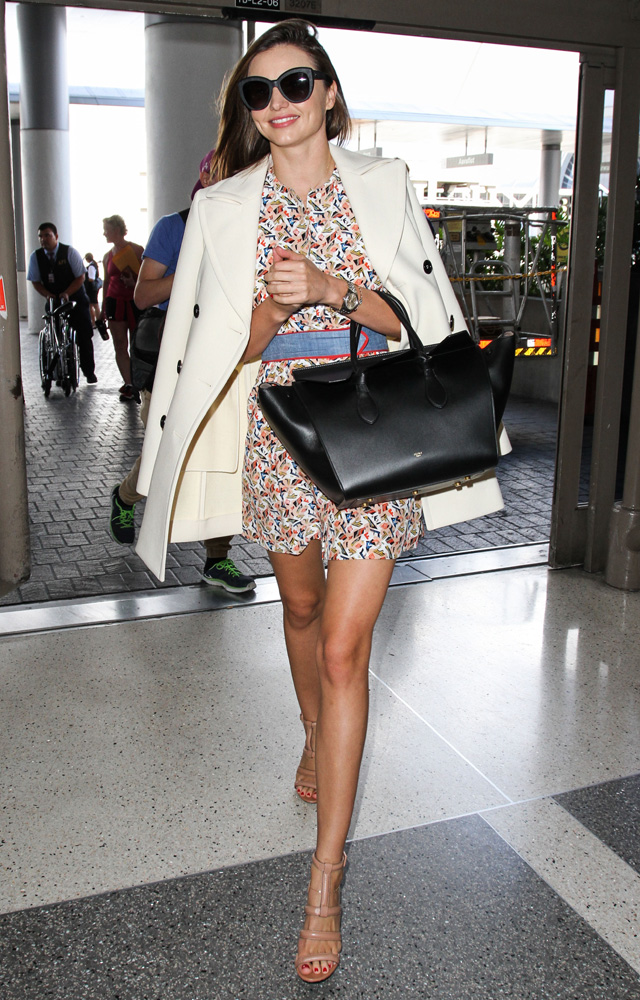 2 / 8
We only spotted this one on Miranda's arm a couple times, which is too bad--it's such a pretty bag.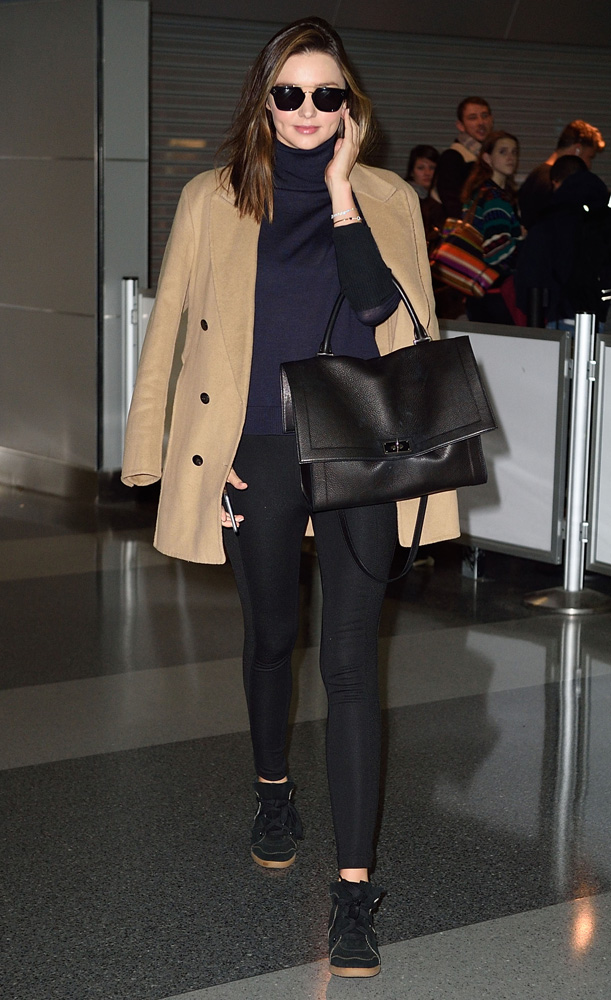 3 / 8
Hermès Birkin
We've probably seen Miranda carry her Birkin more times over the years than anything else, but can you blame her? It's a Birkin.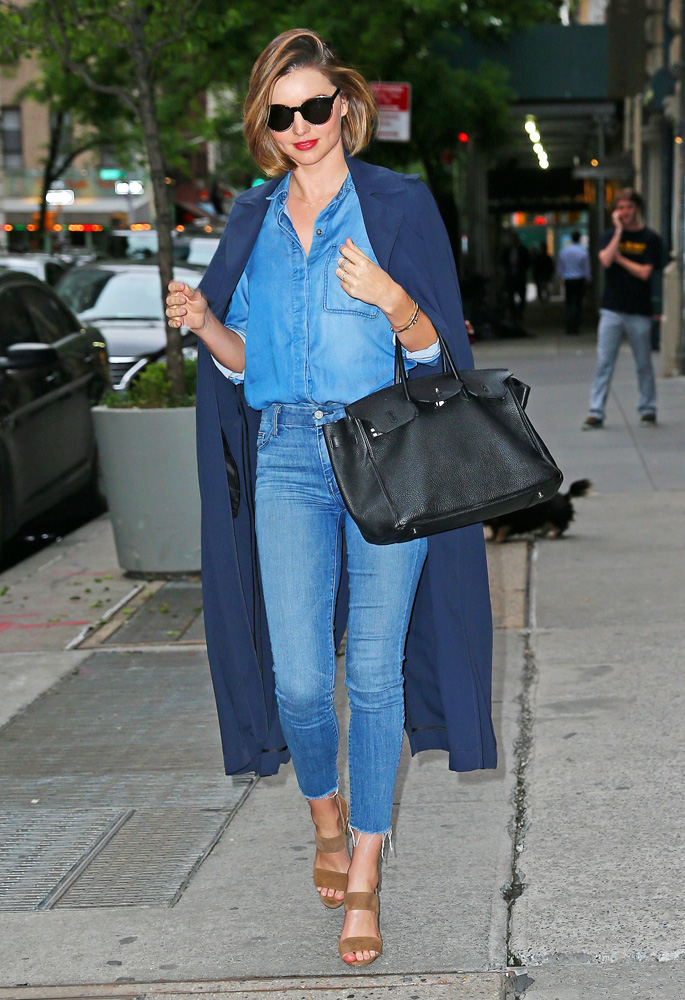 4 / 8
Miranda's relationship with Louis Vuitton has been close for years; she was working with the brand before designer Nicolas Ghesquiere was!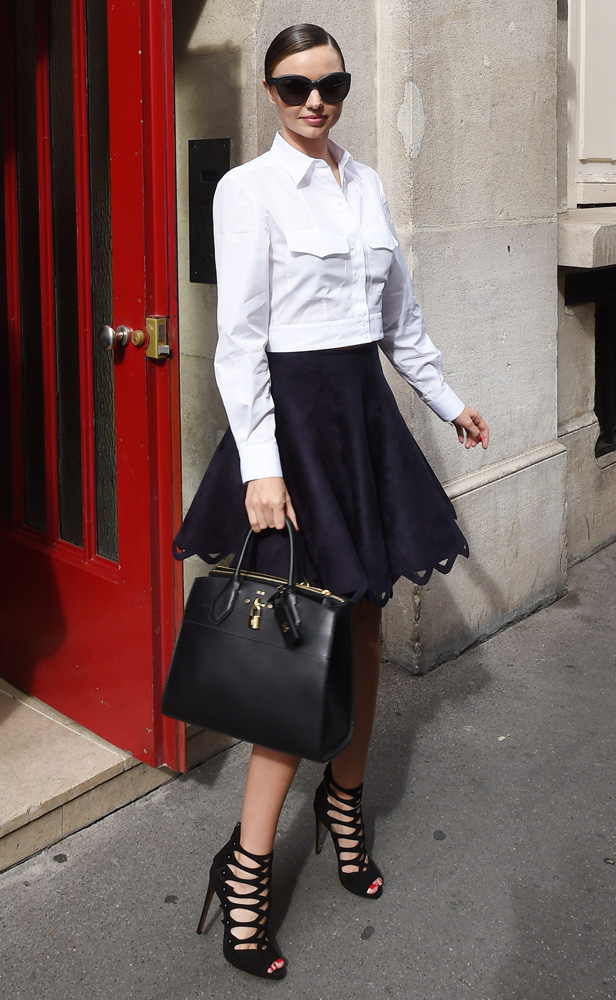 5 / 8
That, of course, means access to all the black LV bags her little heart desires.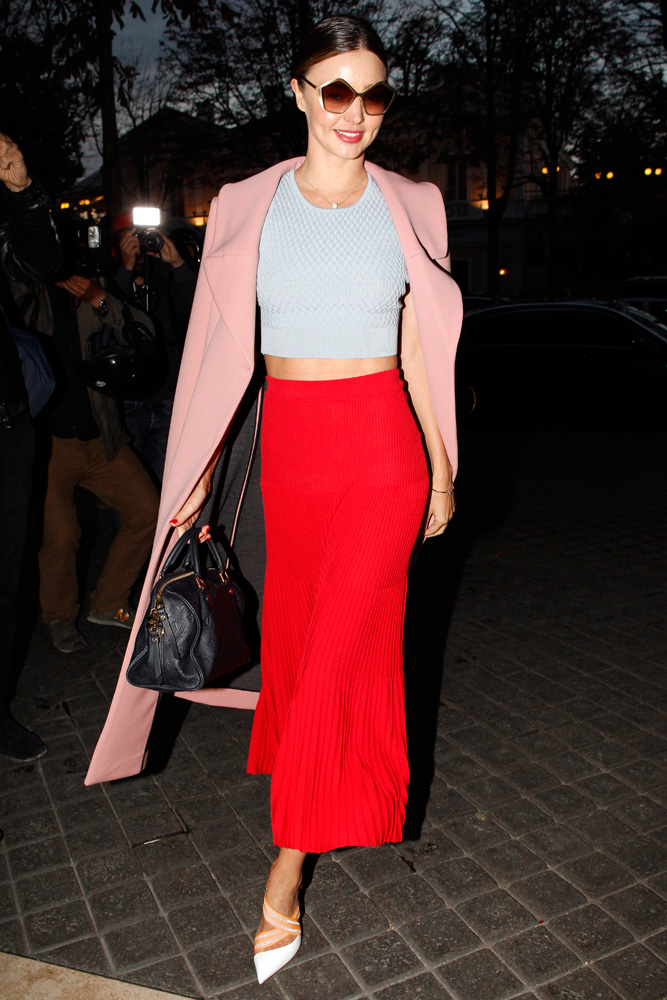 6 / 8
Miranda usually goes for satchels or totes, but this roomy, ultra-lightweight shoulder bag is a worthy exception.
7 / 8
Of course, what supermodel doesn't have a little Saint Laurent in her closet?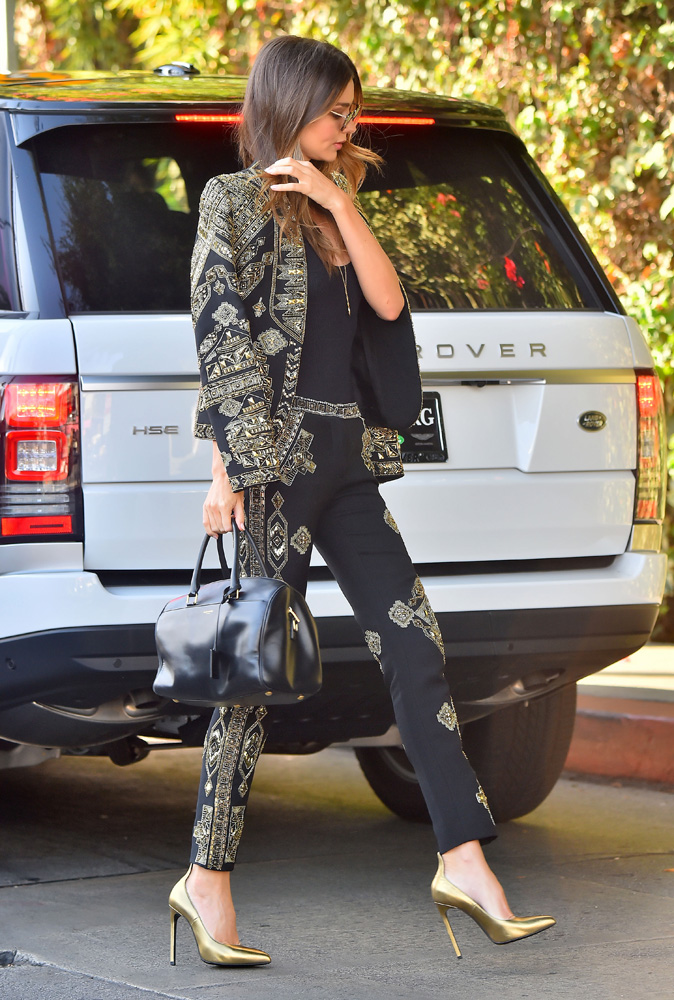 8 / 8
Of course, Miranda has more than a little.