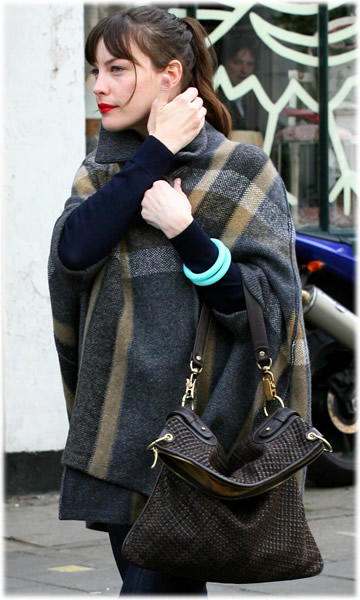 Vlad especially is a huge Liv Tyler fan. Then again, I really loved her in Armageddon, so I suppose I am a fan too. She is a beautiful woman and has one of the coolest dad's in the world with one of the hugest mouth's in the world. Liv Tyler has been spotted in London this past week, and of course, the paparazzi are snapping her left and right. It must be a little chilly, because Liv bundled up the other day and made her way out with bright red lipstick and a stunning handbag. I am drooling over her handbag, I want it.
For some Friday fun, let's play Name that Bag!
More images after the jump!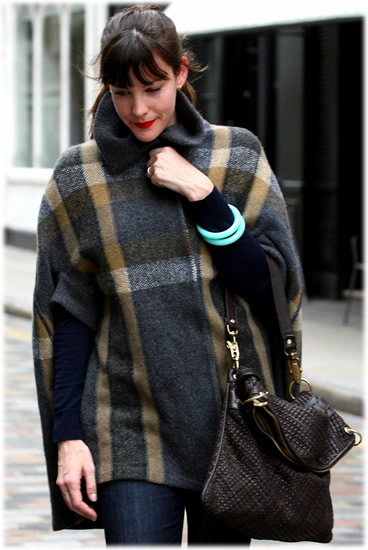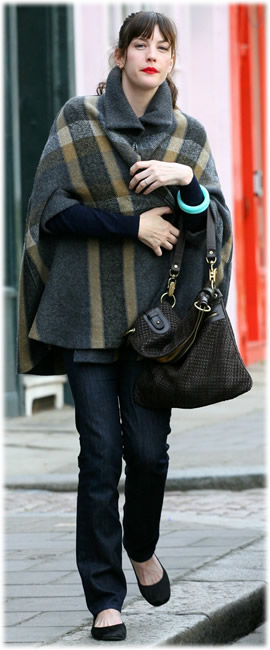 Images via Gossip Rocks