Lindsay Lohan generates headlines every time she so much as breathes sideways, but now she is back in New York City for a spell! That in itself should keep us knee-deep in more than decent bag pics for a while, and will have gossip columnists going out of their minds for days! What could be better? I'll tell you: Lupita Nyong'o is still on a press tour, AND Lifetime holiday movies are BACK! Lupita AND Lindsay AND Lifetime holiday movies seems like way more than we all deserve on any given Monday. Your week is about to improve drastically.
1 / 8
Emmy Rossum
Emmy Rossum carried this yellow velvet Roger Vivier Pilgrim Clutch to Prime Video's "Museum of Modern Love" pop-up event in New York City.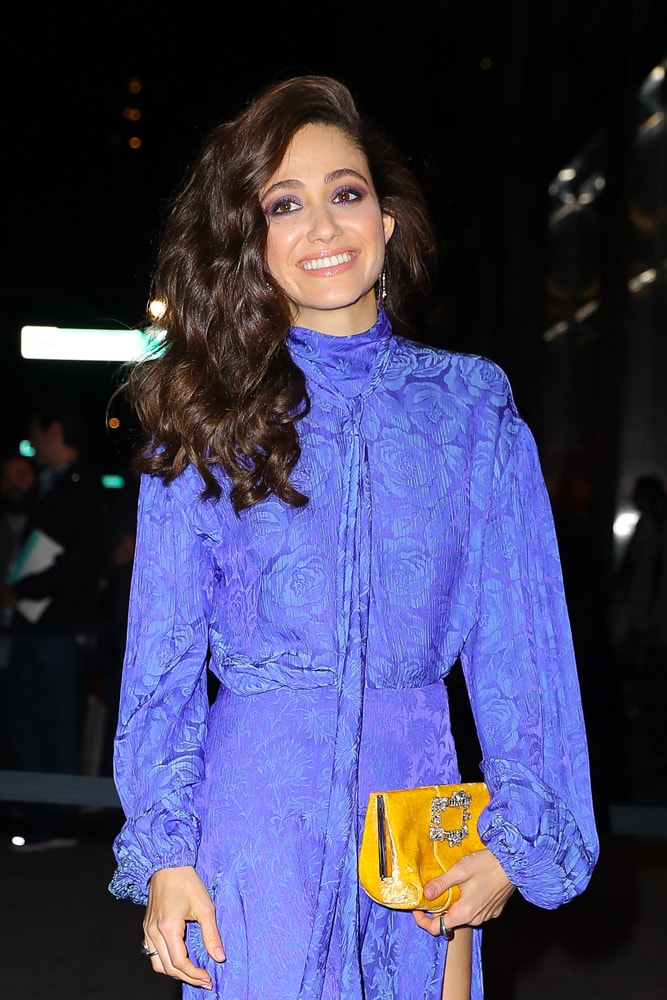 2 / 8
Lupita Nyong'o
Lupita Nyong'o recently paid a visit to GMA in New York City carrying a polka-dotted mystery bag! Lately Lupita has really been stumping us with her bag choices.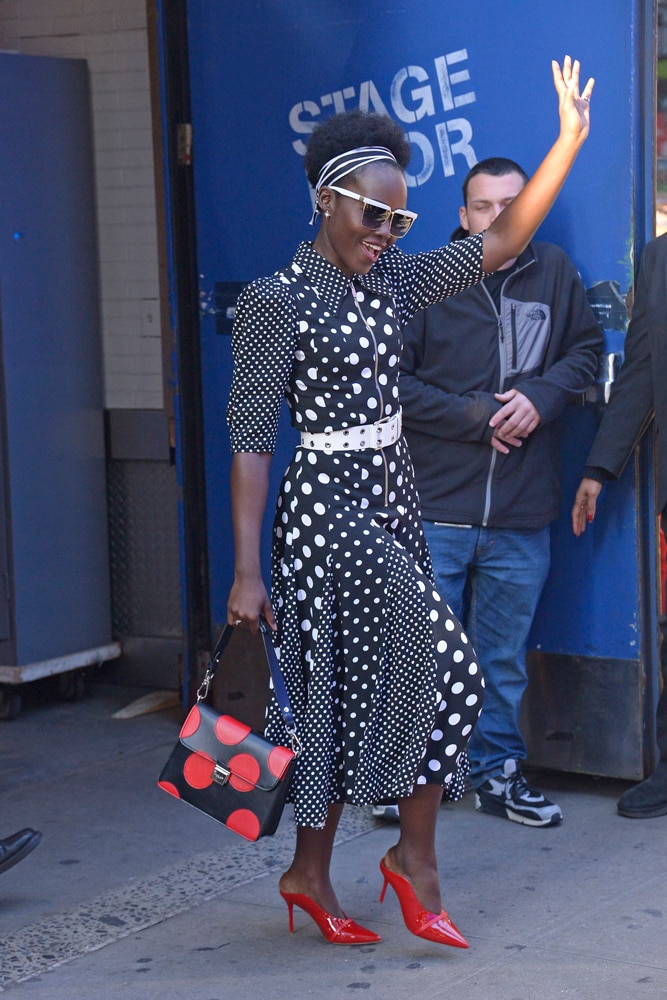 3 / 8
Kelly Rowland
Kelly Rowland brought this cheeky embellished Alexander Wang Thank You Bag to Lifetime's "It's A Wonderful Lifetime" holiday party. This event celebrates the roll-out of a new crop of Lifetime holiday movies. I hope your DVRs are primed and ready!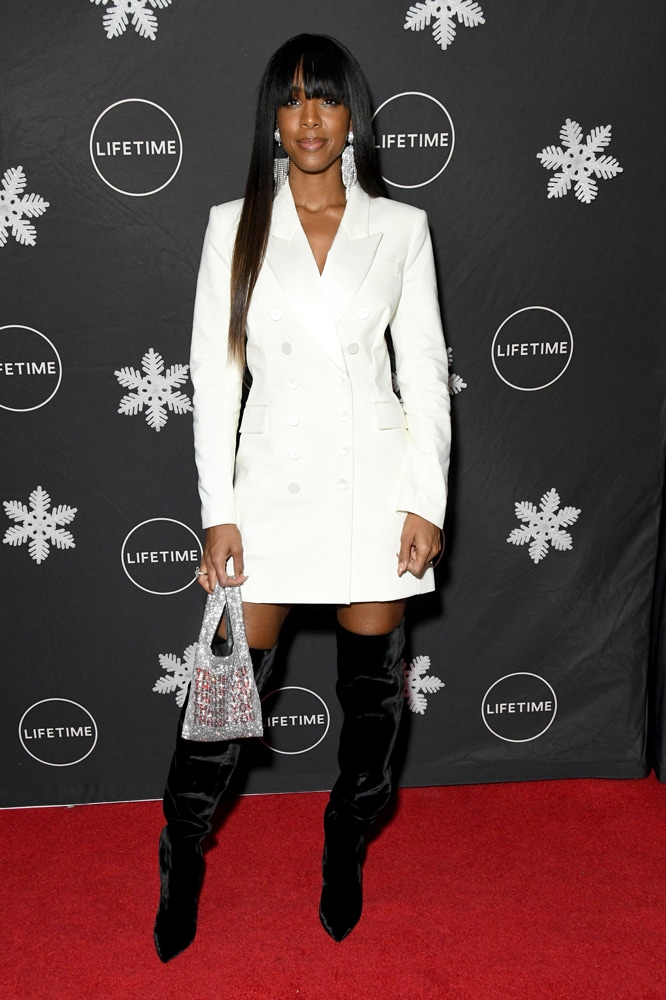 4 / 8
Lindsay Lohan
Lindsay Lohan has once again graced NYC with her presence! She is in town to promote her new pop-up clubs, and she is providing paps with plenty of photo-ops! As you can plainly see, here she has paired a Valentino Rockstud Spike Chain Bag with a snazzy pink pantsuit.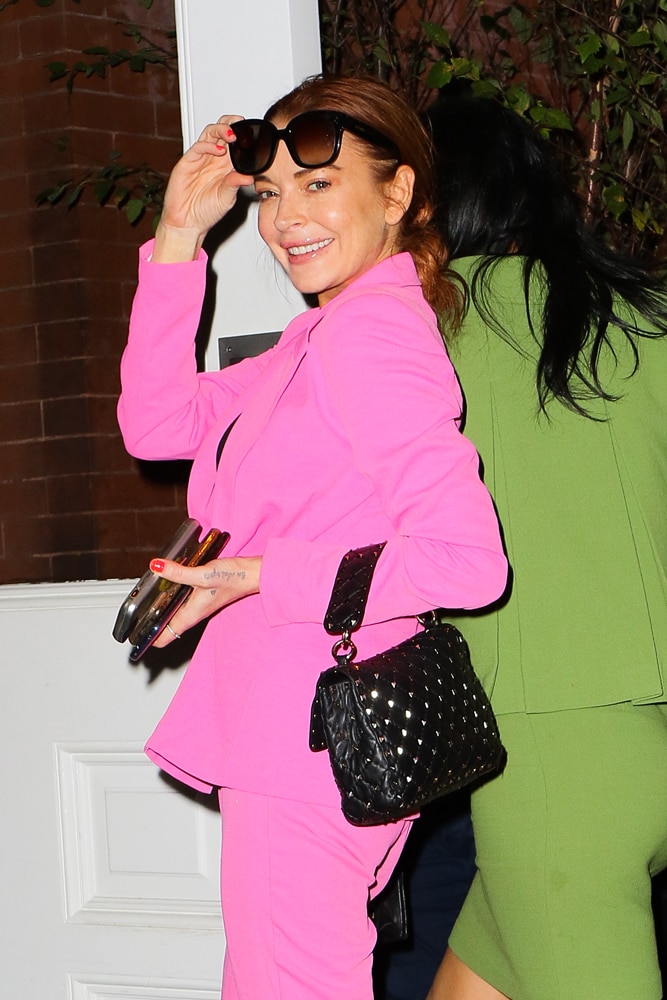 5 / 8
Khloe Kardashian
Here's an unusual snap of Khloe Kardashian stepping off a private plane in Miami with a toile-patterned Dior Book Tote.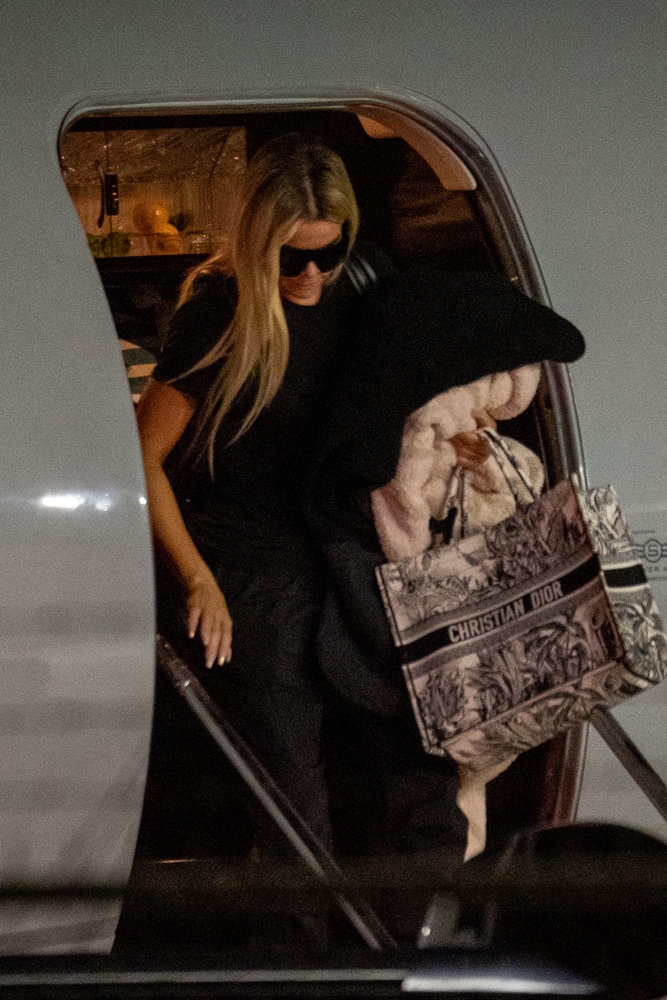 6 / 8
Jennifer Garner
Jennifer Garner (our fave) was recently spotted carrying a Celine Big Bag, possibly while coming to or leaving from church, because that is where we are most likely to run into her.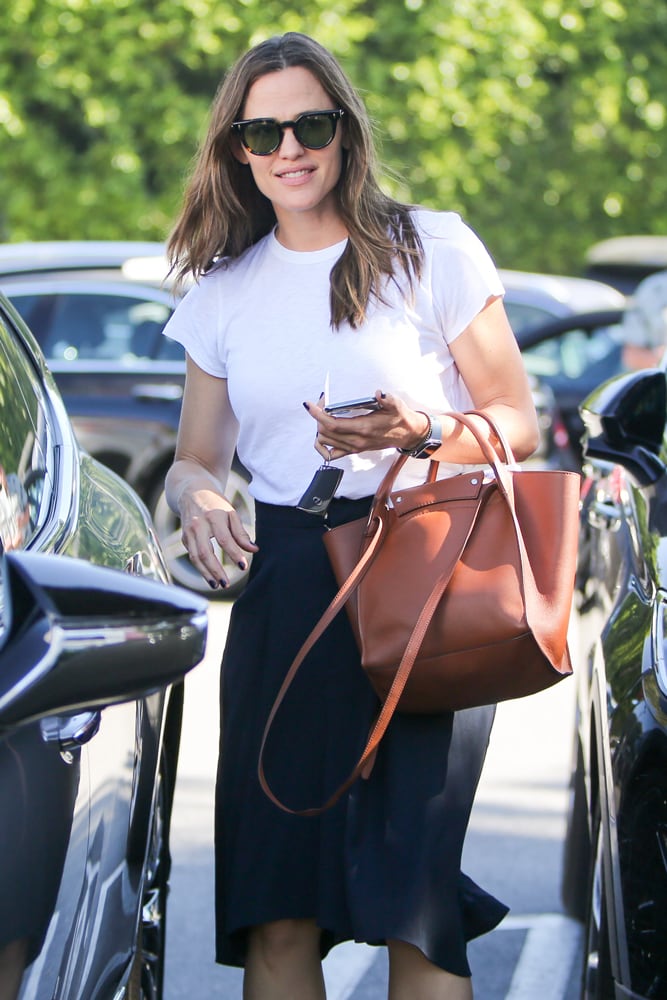 7 / 8
Lindsay Lohan
You gotta feel pretty good when you're a paparazzo waiting for Kim Kardashian to leave a restaurant and you get a perfect bonus shot of Lindsay friggin' Lohan! Lindsay is carrying a new, baby blue version of the Marc Jacobs The Vanity Bag.