Few cities are as revered for its unique sense of style and unrivaled elegance as Paris. There's a certain air of mystery to French style. It can be simple, but somehow, it is always sophisticated, and that folklore of je ne sais quoi is something many fashion lovers aim to possess. If you're looking for classic, feminine silhouettes with a Parisian aesthetic, look no further than Sézane.
Launched in 2013, Sézane quickly became a go-to destination for contemporary pieces that embody elegance and style but won't break the bank. Offering clothing, shoes, and accessories, our love affair with Sézane is nothing new; we first introduced you to the brand back in 2018, but today we're diving deeper with an in-depth look at the brand's stunning NoLita store.
L'Appartement Sézane New York
Located on Elizabeth Street, one of NoLita's most charming streets full of chic boutiques and cute cafes, L'Appartement Sézane opened in 2017 to much fanfare. The space itself is entirely inviting, with adorable bistro tables lining the exterior and plenty of seating inside; shoppers are encouraged to stay awhile. When you first enter the store, your eye is immediately drawn to the large wall of colorful knits, but any handbag lover will quickly discover the handbag wall that takes up the entirety of the store's middle space.
Sézane's bags offer that quintessential Parisian feel—simplicity with a hint of classic and a bit of a vintage flair. While there are many offerings—from bucket bags and totes to box bags and more—no matter what style bag you choose, you'll have a bag that looks effortlessly cool. Sézane's bags offer that easy to wear appeal with the added bonus of functionality as well.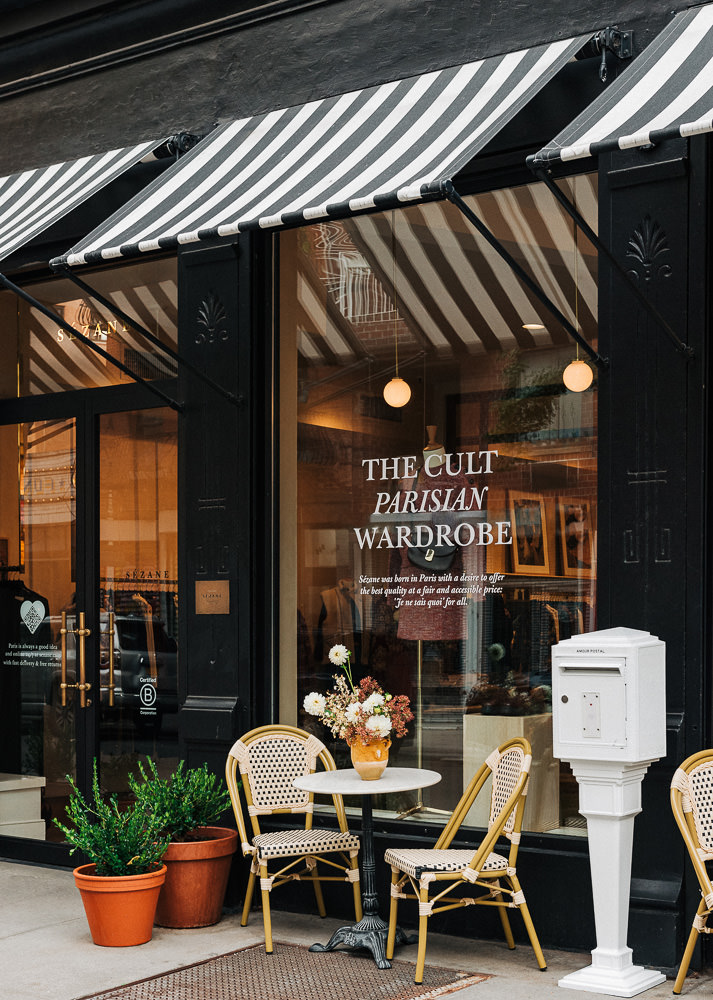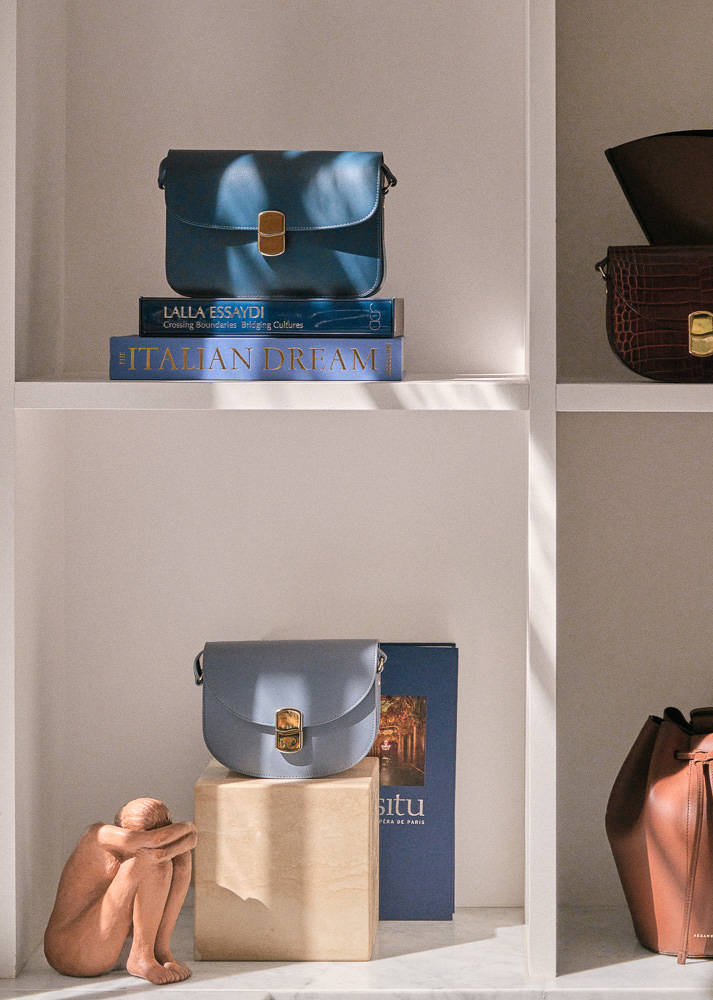 Sézane's Best Bags
My personal favorite is the Claude Bag, which comes in an array of colors, though the Olive is the hue that spoke to me most. As an easy-to-wear crossbody with a small but mighty interior, the Claude boasts that it is bigger than it looks and does not disappoint. Large enough to tote your daily necessities, the Claude Bag ($450) offers a sleek style with an edge thanks to its hardware closure. A similar option that's more square than the Claude is the Milo, which is the epitome of Parisian chic. A classic box-like bag with the same signature clasp as the Claude, it comes in two sizes – classic ($475) and mini ($435).
For days when you need to bring your laptop and workout set to jet from the office to yoga, there's the Romie ($430), which offers a fashionable French take on the classic work tote. Like all of its bags, the Romie is crafted in Sézane's Italian workshop, offering a nice feel and quality finishes. That quality is ever-apparent when trying on the options in-store, and the selection of bags offered is large. If you're in New York or visiting this fall, be sure to check out the Sézane store to find your perfect fall carry.
Hours and Location
L'Appartement Sézane – 254 Elizabeth St, New York, NY 10012.
Open Tues­day – Saturday 11 am- 6:30 pm
Sundays 12 pm – 6 pm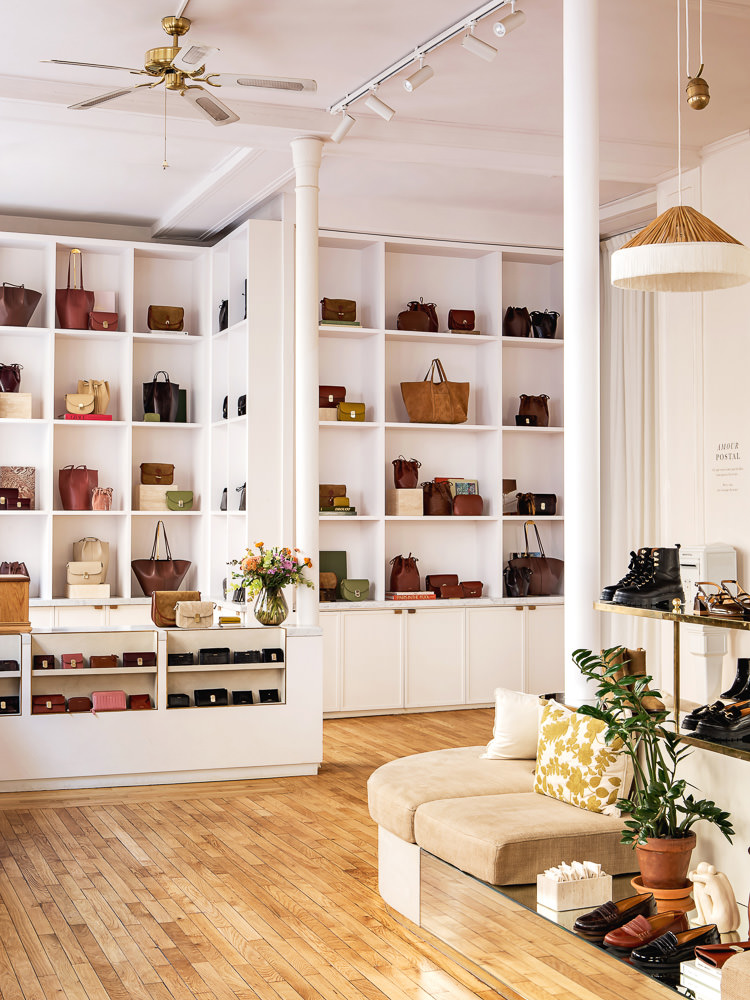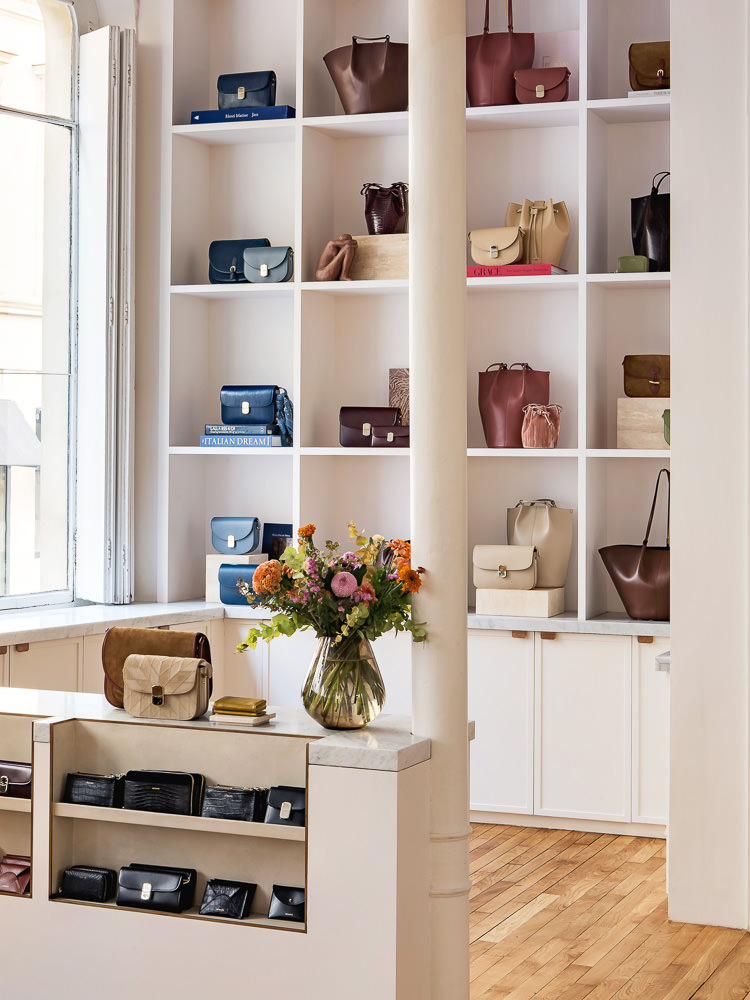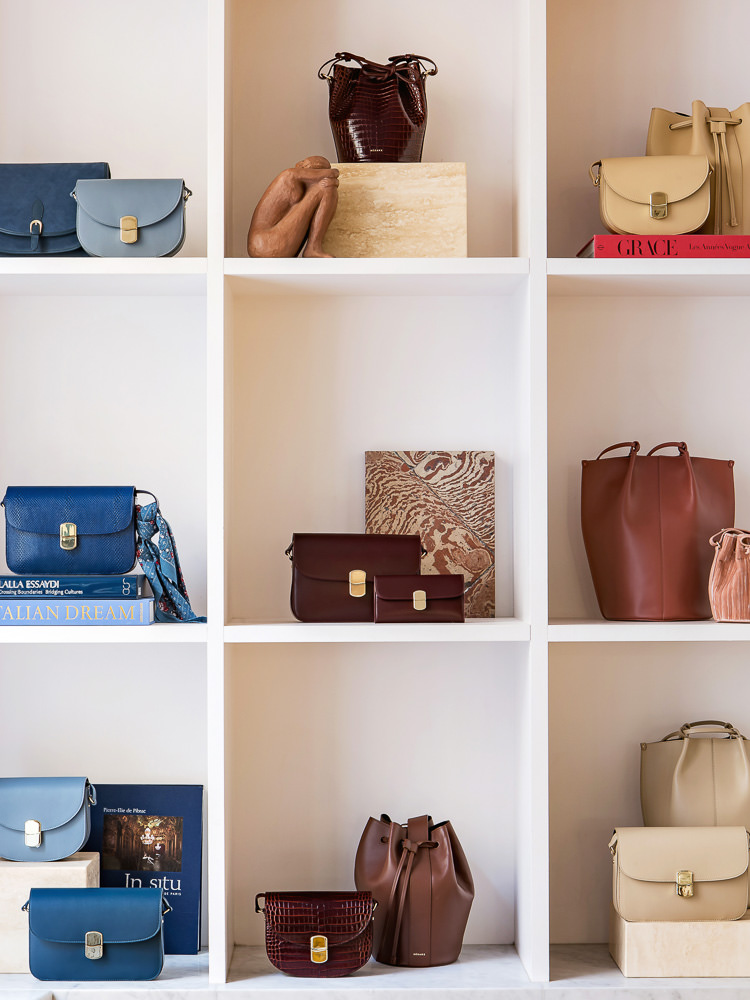 editor's note: interior images provided were taken at L'Appartement Sézane, Paris, reflecting the New York stores offerings