Over the last 3+ years since I joined the PurseBlog team, we've made a consistent effort to feature and talk about a wider variety of brands. It's easy to get hung up on the major luxury brands, and admittedly, there are some very well-known brands that I myself often forget about. Longchamp, though consistent and reliable, is one of them.
When you think Longchamp you likely automatically think of the brand's nylon Le Pliage bag, which has become synonymous with the brand. The perfect grab and go bag, ideal for the everyday and beyond, the Le Pliage has been a best seller for years and is sure to remain one even longer. In fact, in 2016, we even reported that on average, Longchamp had sold more than 1 million per year for 2 decades. And while the bag is trusted both for its performance and quality, we can't forget that Longchamp offers so much more.
Recently, I was scrolling through the designer handbag section of an online retailer when I came across a bag that I didn't immediately recognize. It was attractive enough to the eye that I stopped and wanted to know more immediately, especially given that the retail price was just under $600. A quick glance later and I had learned that the bag was by Longchamp. It's called the 1980 Crossbody and if you're looking for a quality bag that's a little bit different (read: not a LV, Chanel, YSL…you get the point) and affordable, you might be interested too.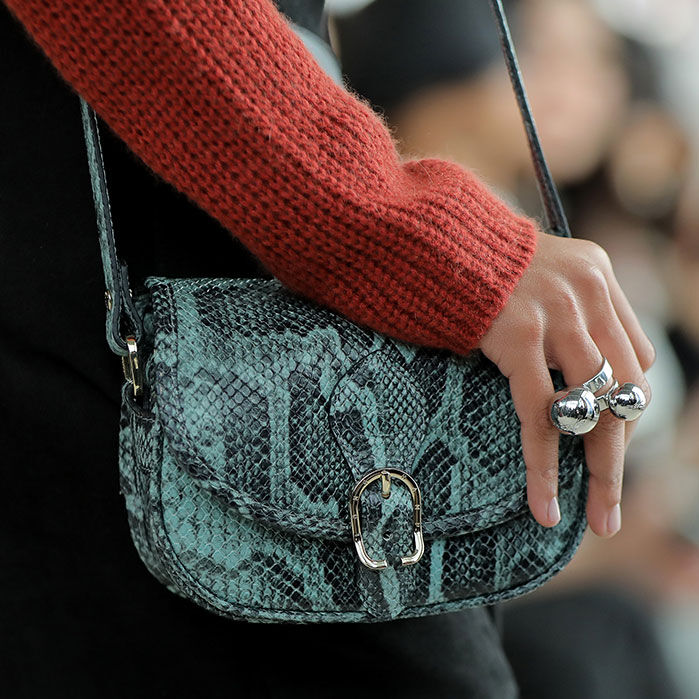 Seen on the brand's fall 2020 runway, the 1980 Crossbody is the perfect mix of vintage and modern with a quintessential equestrian feel. The bag is a reinterpretation of an 80s It-Bag, featuring iconic branded detailing on the bag's flap, straight from the Longchamp archive. Richly crafted from embossed calfskin leather, the bag is designed to be both elegant and timeless, yet functional at the same time. The interior capacity is said to accommodate one's daily needs, though there is a smaller size as well. Overall dimensions are 6.3″ L x 8.3″ W x 2.8″ D, and retail is $565 via Nordstrom.