When Bottega Veneta first released The Pouch it immediately caught my eye. Its squishy, smooth leather, along with its soft gathered pleats was calling to my inner minimalist. And yet, I did not want to give into the social media hype, so I decided to wait a while and see if I still felt the spark once the bag's sold out status fell off a bit. Sure enough, the interest stuck, and I was off to pursue one of the fashion world's biggest "it" bags.
Aesthetics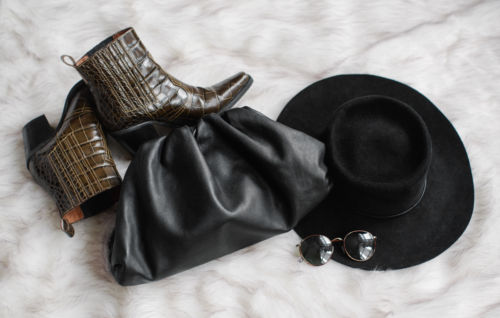 This bag comes in a few different leathers nappa, intrecciato weave, and butter calf. I decided to go with the calfskin, as it's the toughest of the three and I can be a bit hard on my bags. Butter calf is the perfect title for this leather because it is truly SO SOFT! The leather itself appears smooth from afar, and as a smooth leather should, it has a soft touch, nice sheen, and a solid flop factor. Up close it has a very flat, small grain, which helps prevent scratches a little better than say, a lambskin. Its simplistic nature and hardware-less design makes it easy to wear with any metal if you're big on jewelry. I wear a lot of big rings and bracelets on my hands so the Pouch makes a great canvas to show them off. I'm also a big fan of the fact that this design lacks a logo. I've been looking for a simple grab and go sort of bag that transitions well from day to night and easily be dressed up or down, and this bag does just that.
Usability + Functionality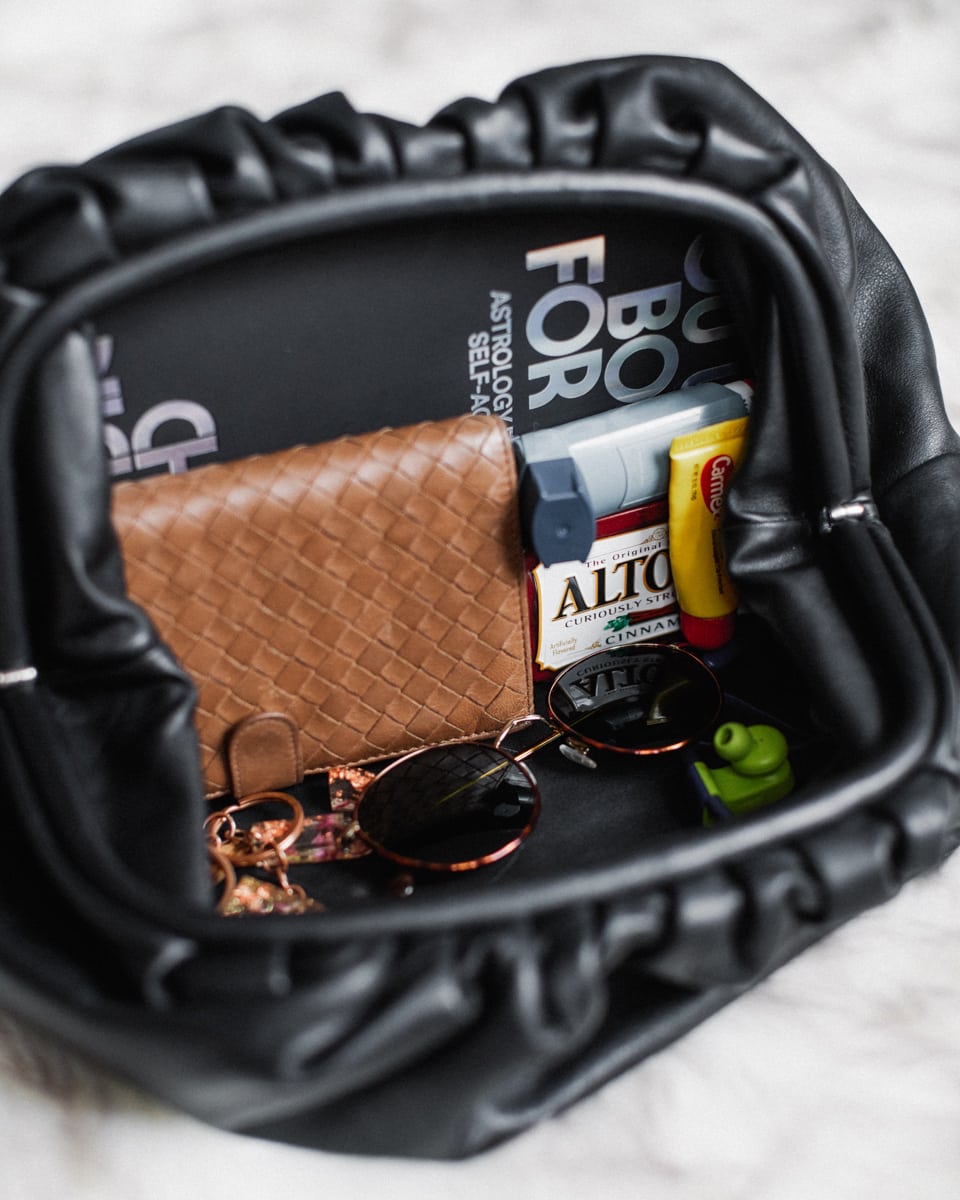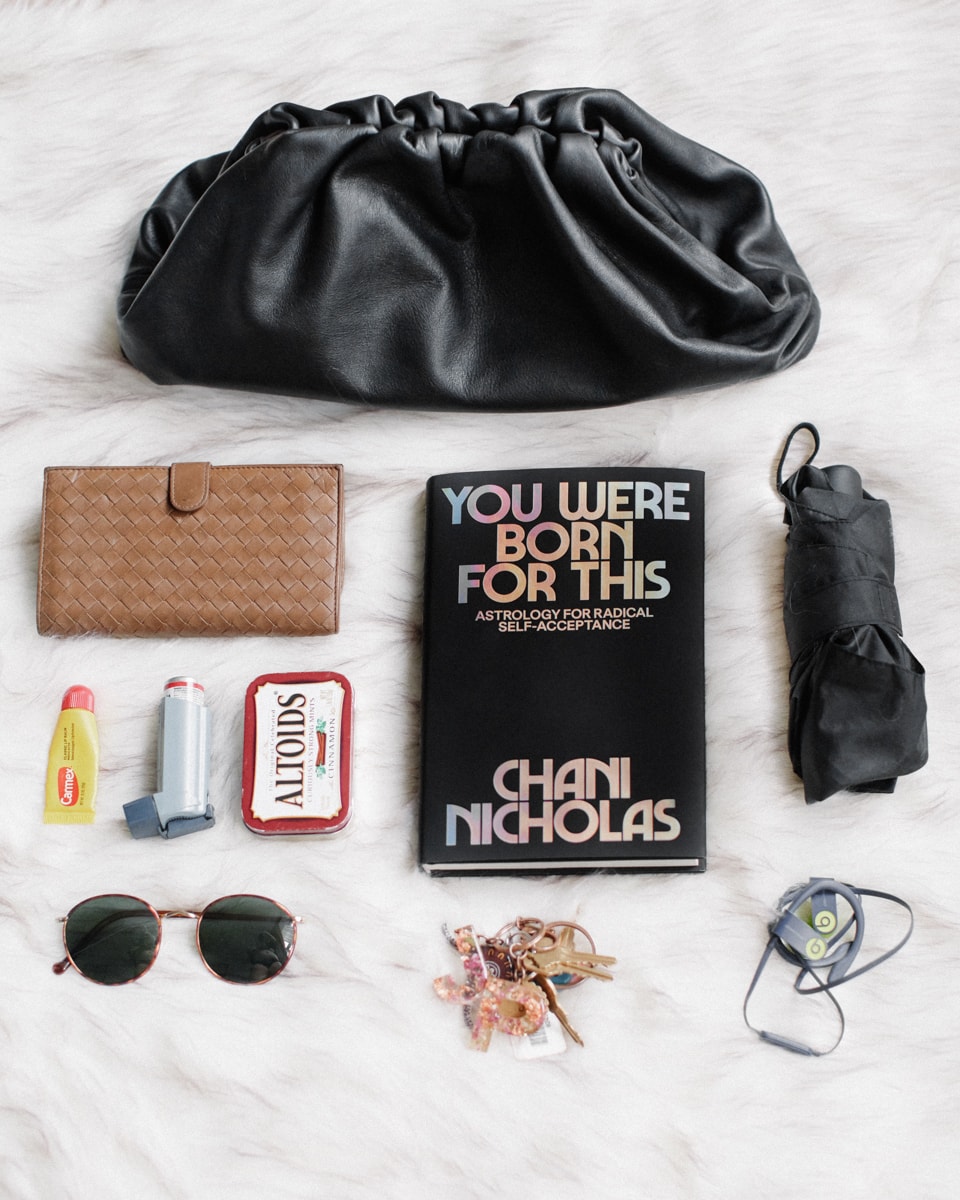 Truthfully, even my "small" bags are oversized, not only because I like the look but I tend to carry a lot. Pictured above is my daily load, but actually it could still hold more. Without the book it can even fit my Sony A7R III camera and a small notepad for when I'm out photographing. The pouch has just a single compartment, so organization can be tough. There have been several times I had to stop when I was walking to try and fish something out. With that being said, I can see how internal pockets could interfere with the bag's design. When carrying I do have to be mindful of my nails which can be a bit of a chore. No big scratches yet but I have been sure to keep it moisturized and buff the leather after almost every use.
Quality + Construction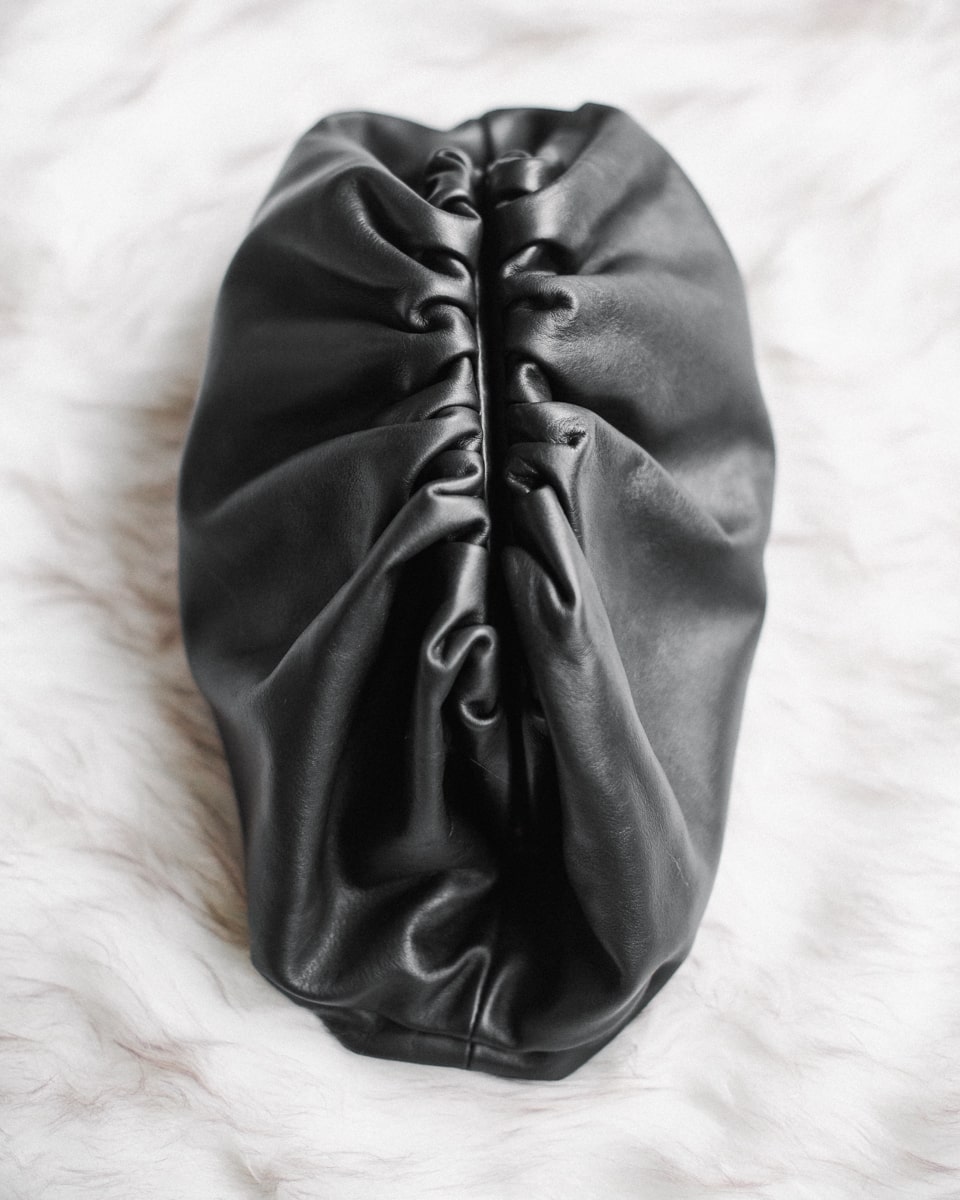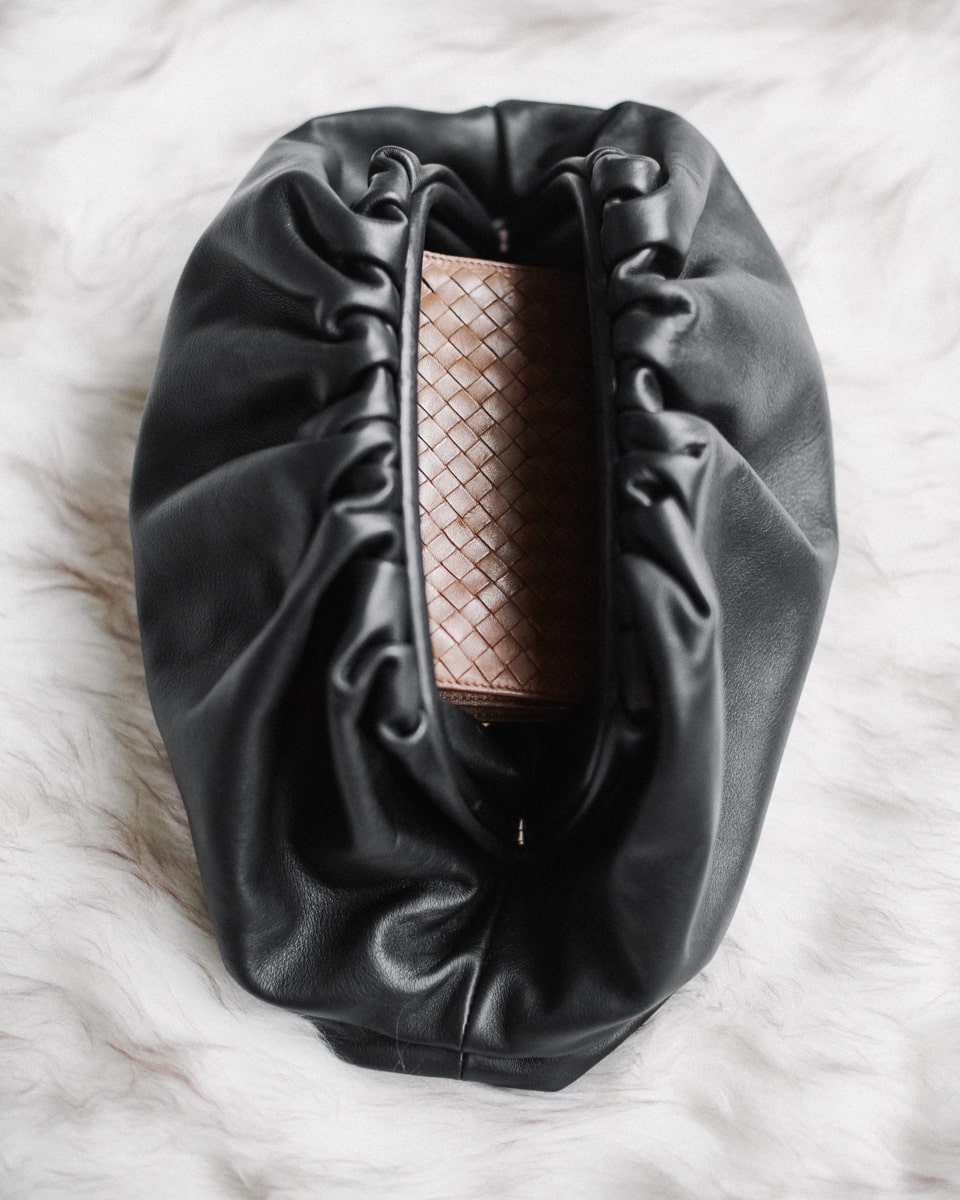 Bottega Veneta's quality has always been spot on. Smart designs paired with their luxurious leathers have kept them on my radar for years. This bag embodies both of those aspects. The frame is solid, it opens smoothly and there isn't any noise or resistance at the hinges. The frame is also key to creating its voluminous, rounded shape, helping it stay structured where it matters. Another great detail about the frame is that it's magnetic and makes opening and closing the bag pretty seamless. I live in NYC so fussy bags are not for me as I'm always going in and out of my bag on the go and usually carrying it for hours at a time. Despite it being a clutch I find this bag very easy to wear, it's lightweight so it doesn't make my arm tired. It's also fairly easy to carry as I can tuck it under my arm and use both hands when needed.
Price + Value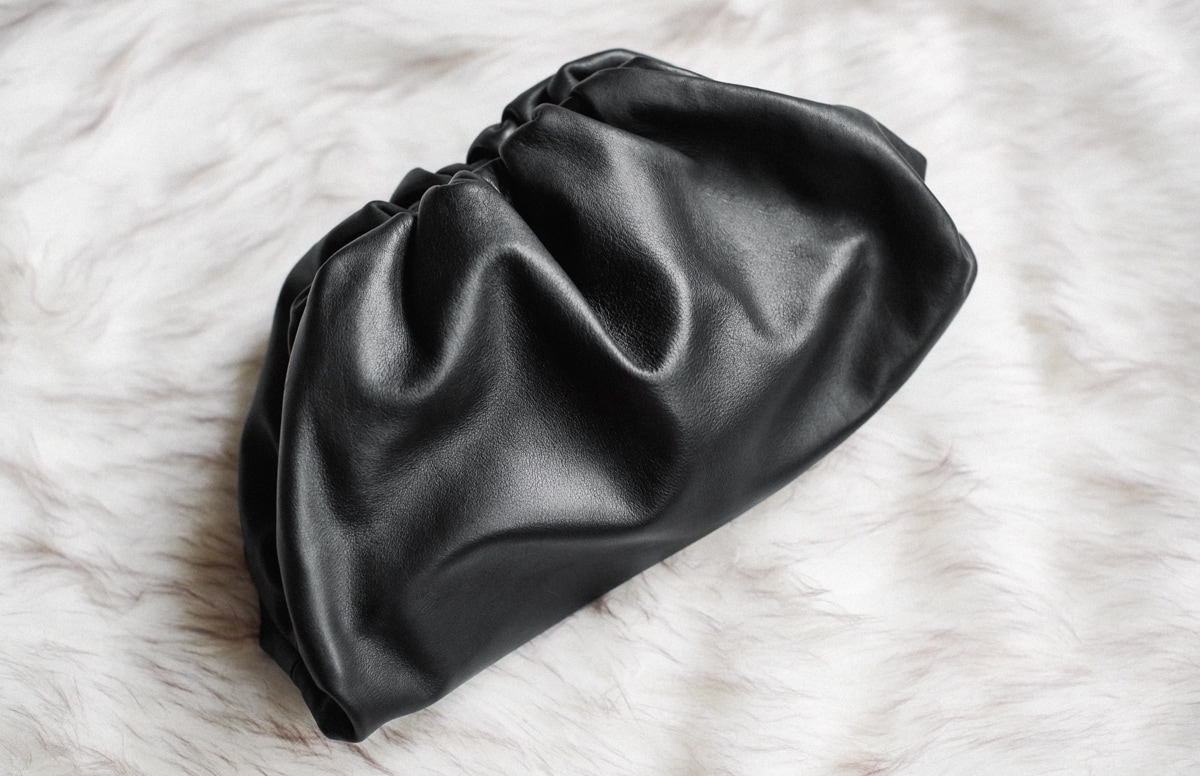 Even though the quality of the bag is exceptional, the price of The Pouch after tax comes to about $3,000. I had to think about it a lot before buying. I always do a lot of research prior to purchasing any bag, and that includes seeing it in person several times before committing. Eventually I decided that I would wear it enough to justify the cost and sure enough it has become one of my most heavily carried bags. With that being said, I don't think it's worth having as a trend bag, but I do think it's worth it if you want it to be part of your permanent collection.
Staying Power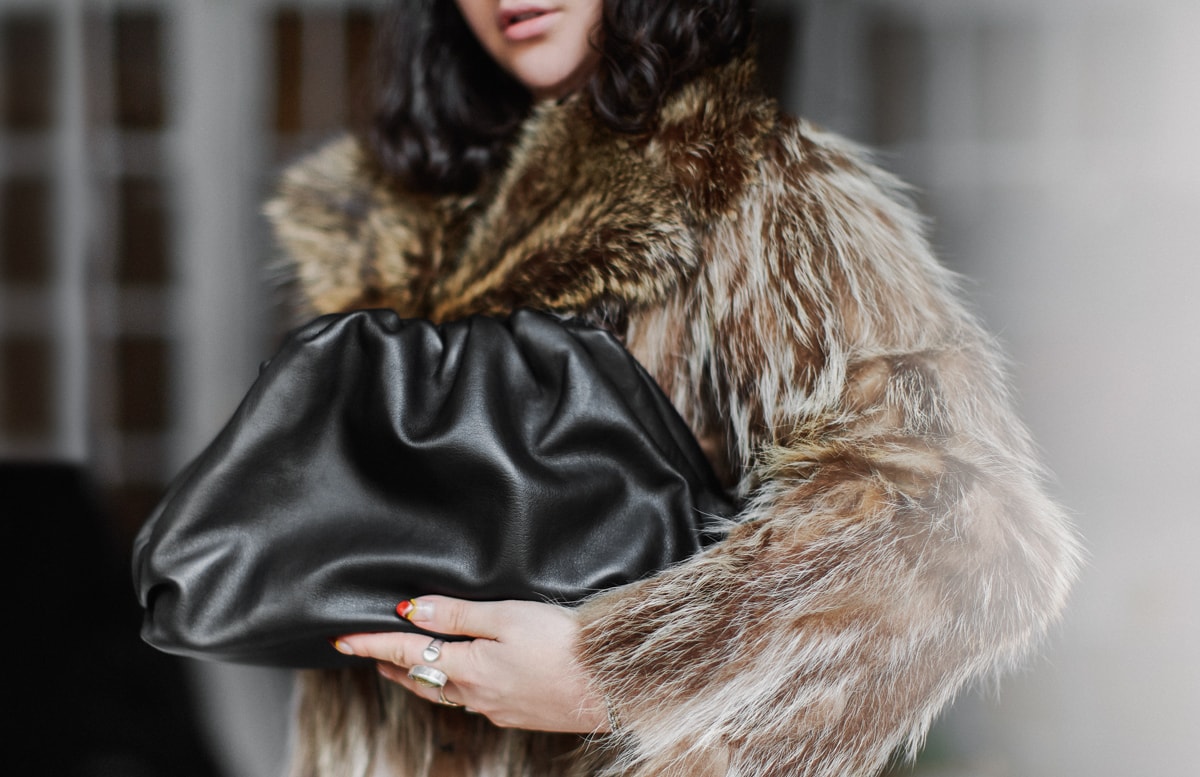 In essence this bag is very much its name, a pouch. Since it has no hardware, logos, patterns, or embellishments, I don't see it as something that will date itself easily. As a matter of fact my therapist asked if my bag was vintage, reminding her of something she had in the 70s. I am not someone who gives into trends often, so staying power is something I always weigh heavily when looking to invest. Though this bag is hot now, I think it will earn its way into classic status.
Overall Rating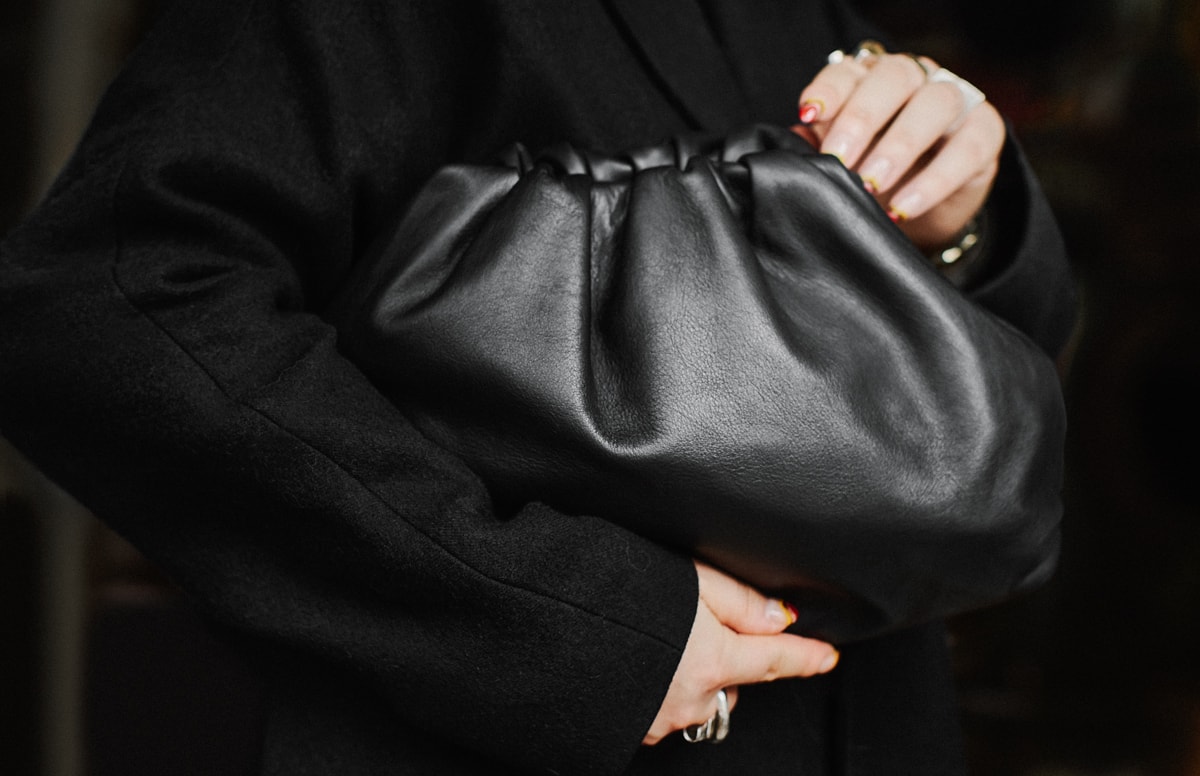 This year marks a decade of collecting for me and it's safe to say I've owned a lot of handbags. It takes a lot to impress me these days, and even more to convince me to purchase. But I think its safe to say that this bag has been one of my most exciting purchases in a long time. It encourages me to not just put clothes on, but to actually get dressed and explore my style. It takes my high school band tee look to a whole other level with very minimal effort. There's no doubt The Pouch is having a moment, but I definitely see it having a permanent role in my wardrobe.