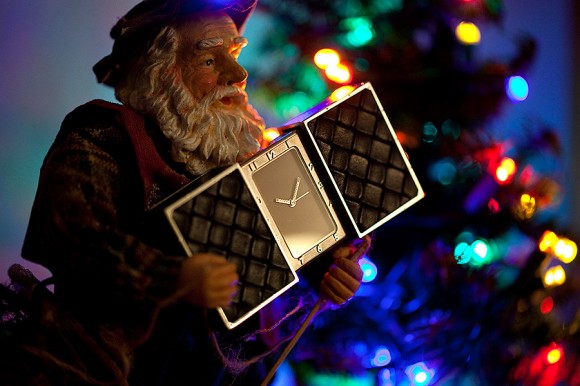 ♪ On the third day of Bottega Veneta we will treat your house with items for both you and your spouse ♪
Always better late than never! Our third day of BV brings items from the Bottega Veneta Home Line. That is right — not only can you wear and carry Bottega Veneta, you can also use it to accent your home. Two of our favorite picks are the BV Uniform Intrecciato Book End and the BV Intrecciato Vaglia Clock.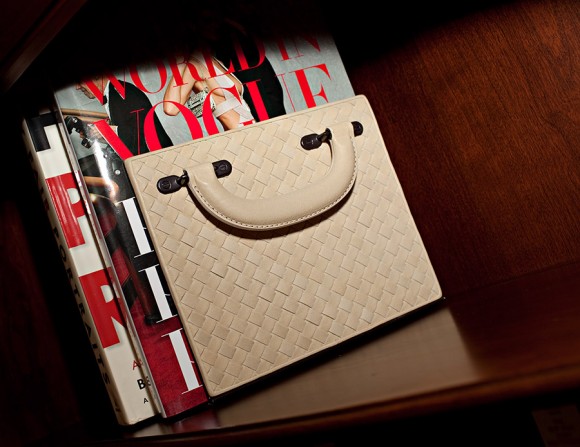 For your home library or any place you are looking to store books, the BV Book End will bring you a familiar woven Intrecciato leather with a handbag-like handle accent. This item makes a great gift for the lucky guy or gal who has everything. Buy through Bottega Veneta for $700.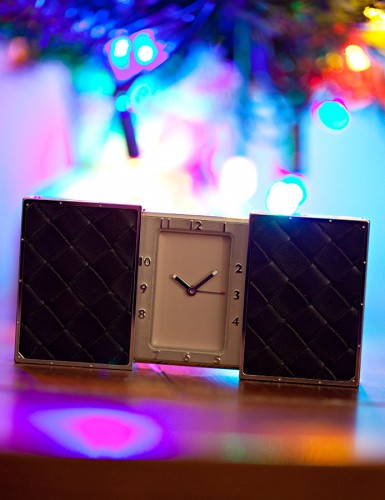 Our next pick is a handy travel item. The Bottega Veneta Intrecciato Vaglia Clock features a Swiss made clock with an alarm function. The case is 10cm when open and 7cm when closed. The nifty part of this travel clock is the sleek body which is covered in intrecciato leather. Buy through Bottega Veneta for $1200.