No one quite knew what to expect from Daniel Lee when Kering announced he would take over as creative director at Bottega Veneta. The 32-year-old Brit's last post was director of ready-to-wear at Celine, but he wasn't a choice many expected to take over Tomas Maier's role. His lack of social media presence is unexpected from a millennial and the brand had such a strong DNA of what to expect from Maier's vision, that any change would be quite different. But in his short time at the house, he's turned the brand from what was perceived as older, safe classics to multiple major hits and covetable shoe options that continue to be hard to track down.
This is Daniel Lee's Bottega Veneta. The hashtag #newbottega and un-official Instagram account has grown tremendously, signifying that not only is the brand's identity completely new, but also that the new age customer wants to be known for being a follower of the updated and coveted version of the brand. Many lauded Tomas Maier for creating timeless items, but they were safe, and though easily identifiable, they were often times perceived as boring. This is not the case with Daniel Lee. Though many have made the move toward smaller, compact bags, Lee introduced an incredibly oversized clutch that has taken the fashion-loving world by storm.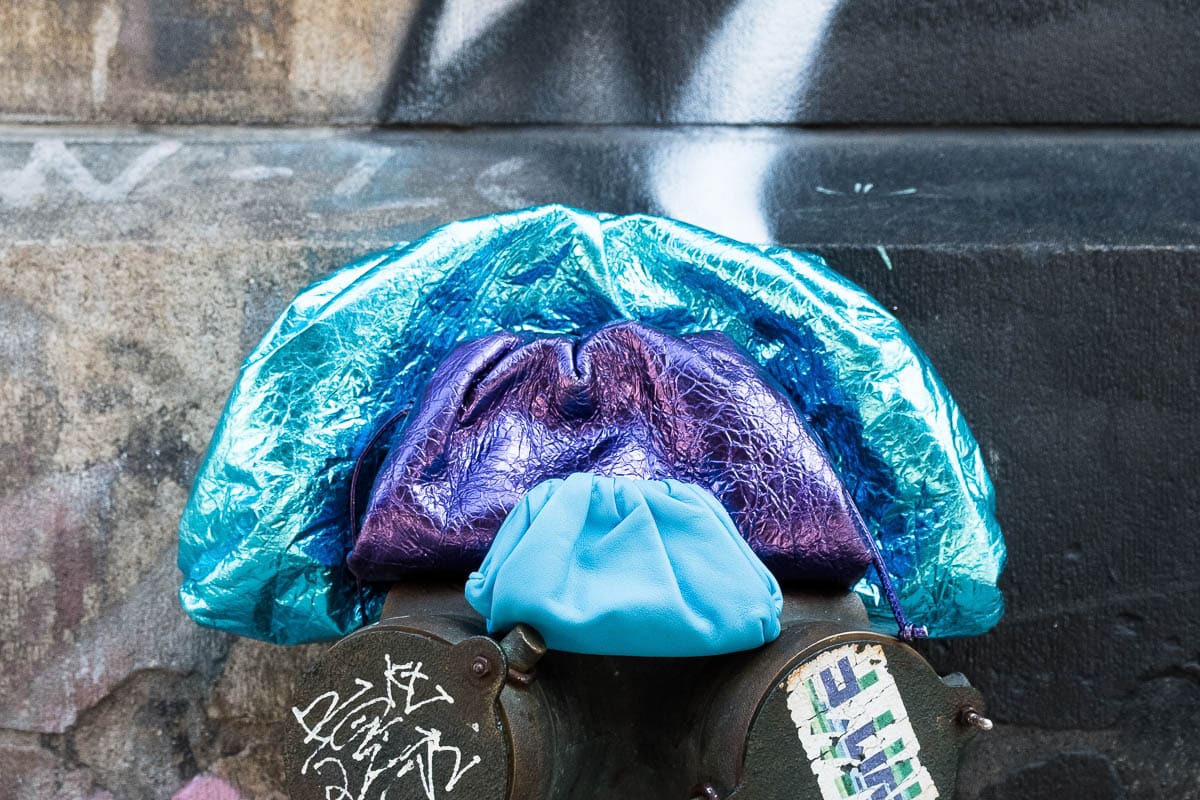 The bag you've seen on models, celebrities, influencers, and fashion insiders alike is the Bottega Veneta Pouch. In fact, this bag is already so popular that similar versions from other fashion houses are being produced, but if you want to be on trend, the bag you must have is Lee's Pouch. Introduced for Spring 2019, the Pouch was one of Daniel Lee's first two designs for the brand, the other being the Maxi Cabat. The clutch is extremely oversized and quite simple, with soft folds of leather which cover the rigid, magnetic frame and complete the voluminous clutch. The interior features a single compartment lined in smooth nappa leather
Available in an expansive palette, from neutrals to bright pops, most opt for the more natural shades of the Pouch. As for the finishes? There's a Velvet Calf Intrecciato Pouch which showcases the universally recognizable signature intrecciato weave in soft calf. The Butter Calf Pouch seems to be the most sought after which features panels of smooth leather (this is the version you've probably seen most). There is also a Cocco Souple option which melds four skins seamlessly to showcase a continuity of the scales. While there are no crocodile pouches in Maxi available on any e-tailer right now (it is dreamy and $23,000), I located 1 Pouch 20 in pink Croco on Moda Operandi here.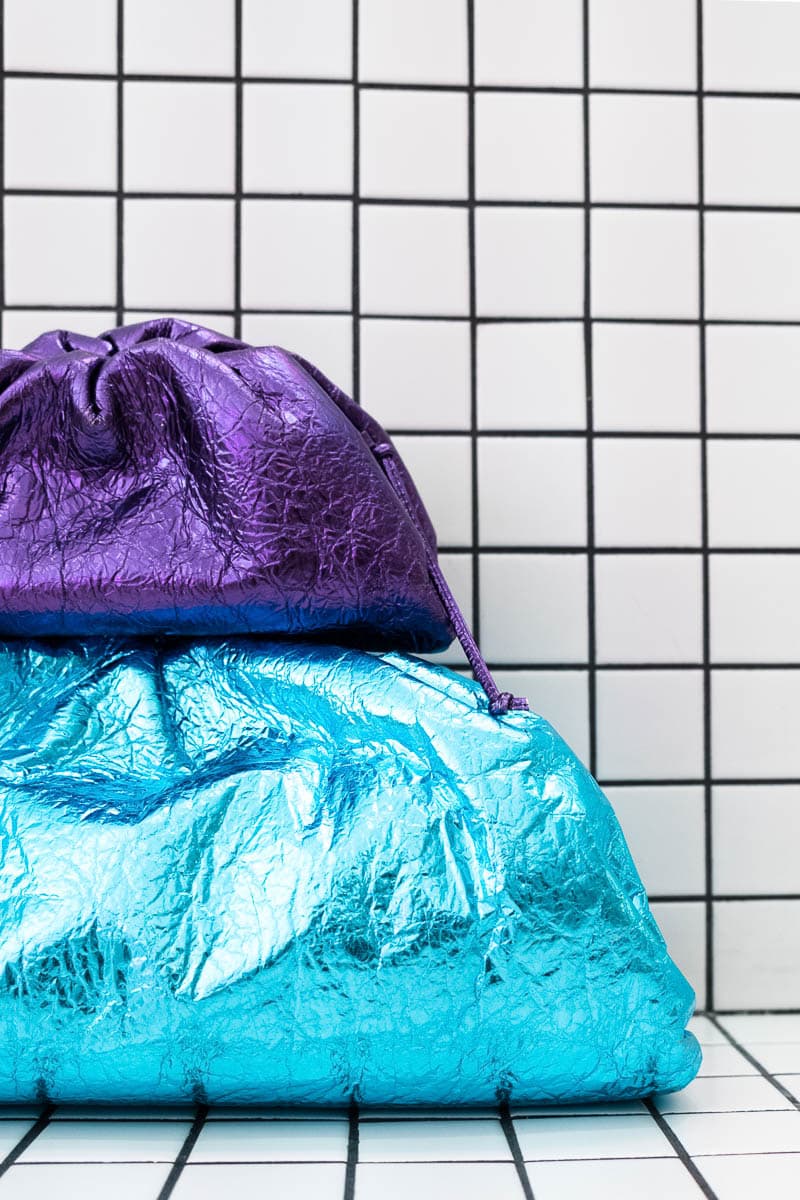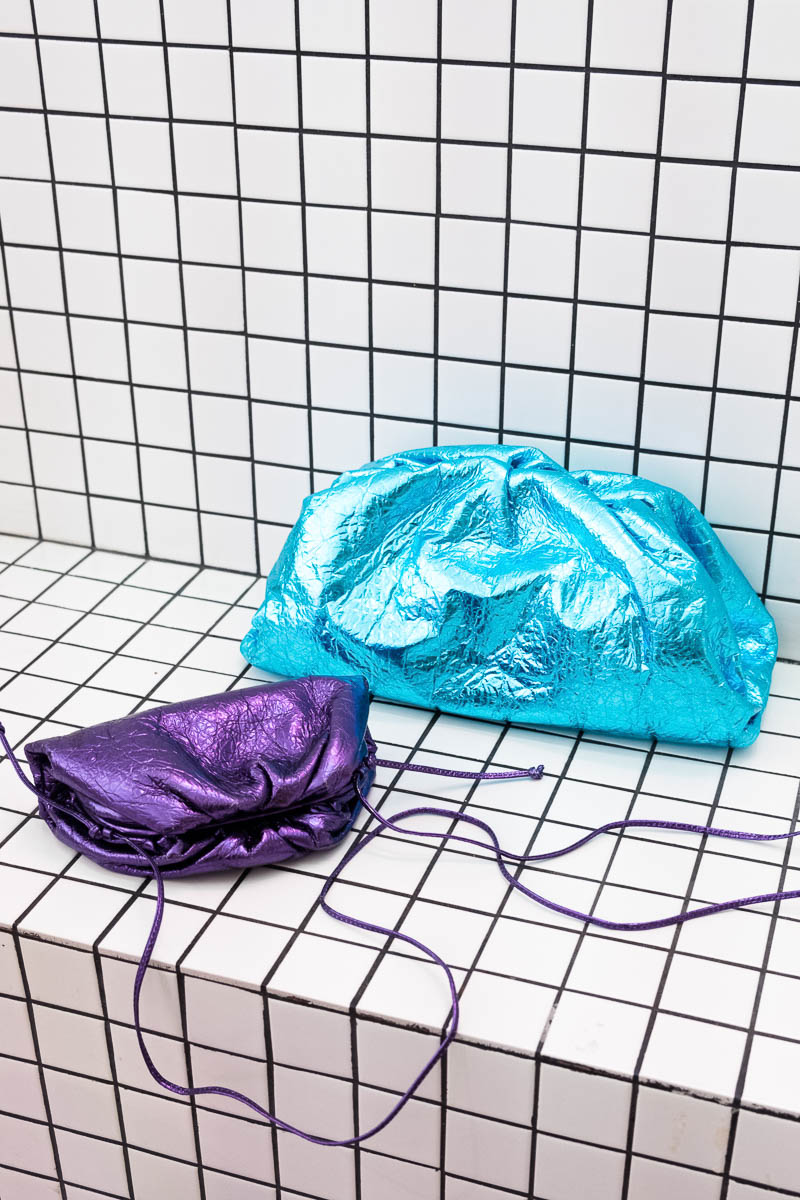 First introduced only in the larger size, aptly named the Maxi, Bottega Veneta followed up with The Pouch 20, which is dubbed that after the measurement of its length (22 cm). This smaller and more manageable size can be used as a mini clutch, easily held under the arm or carried by hand, but the major perk with this version is that it also includes a shoulder strap.
If you're still into the micro bag trend, Bottega Veneta has an option for you too. The Bottega Veneta Pouch Charm is a miniature version of the iconic voluminous clutch, also featuring a single compartment. It also comes with a slim leather cord to wear around the neck (the site suggests this, not me), on a bag, or you could opt to carry it as a wristlet.
Introduced: Spring 2019
Sizes Available: 3
Prices: From $630 to $23,000
Online Retailers: Bottega Veneta, Nordstrom, Net-A-Porter, Neiman Marcus, Saks, Bergdorf Goodman, MATCHESFASHION, Farfetch, Moda Operandi
Available Leathers: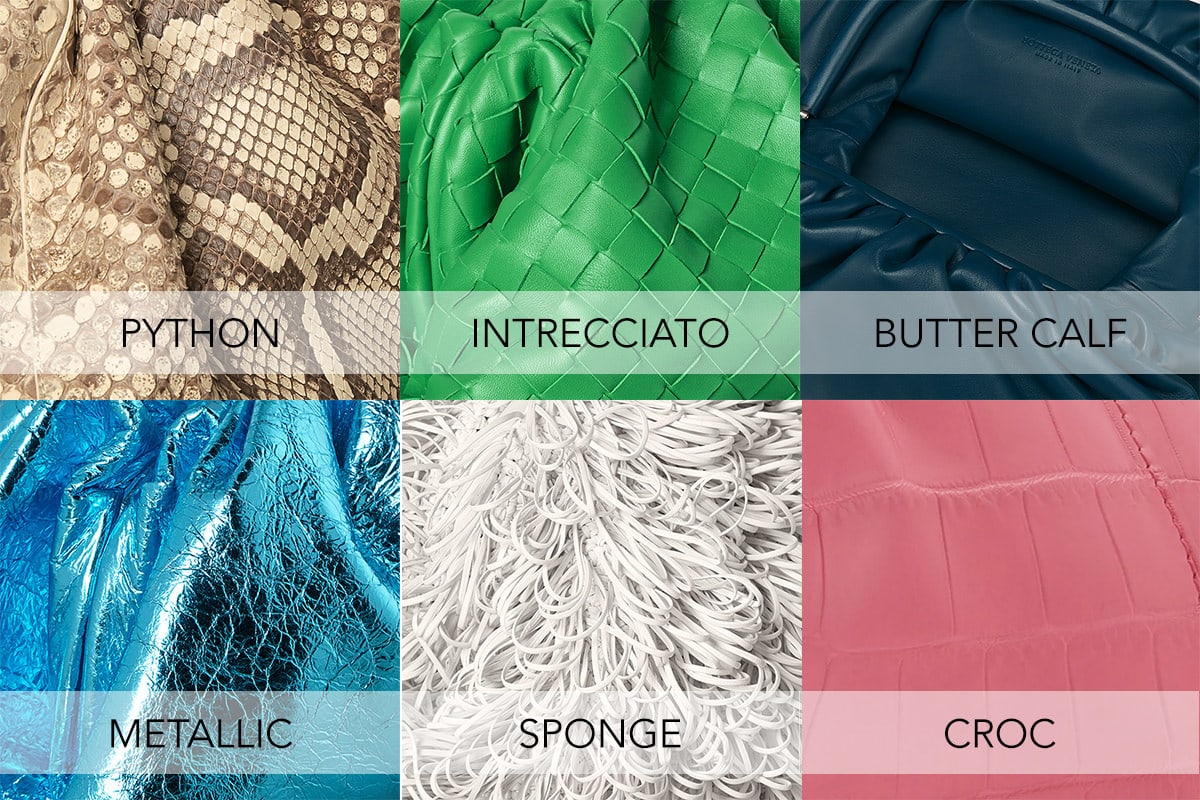 Bottega Veneta The Pouch
Price: $2,400 for Metallic, $2,700 for Butter Calf, $3,100 for Intrecciato, $4,100 for Python, and $8,300 for Sponge
Height: 18 cm | 7.1″ Width: 40 cm | 15.7″ Depth: 18 cm | 7.1″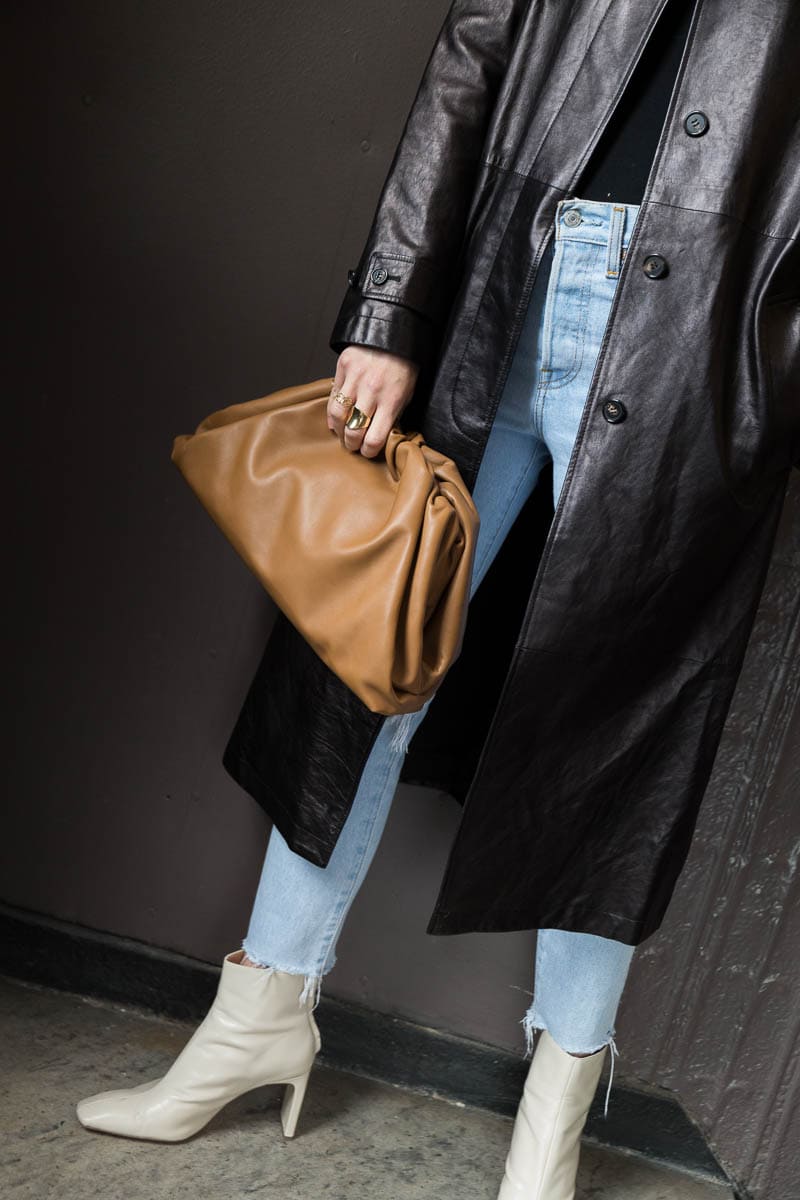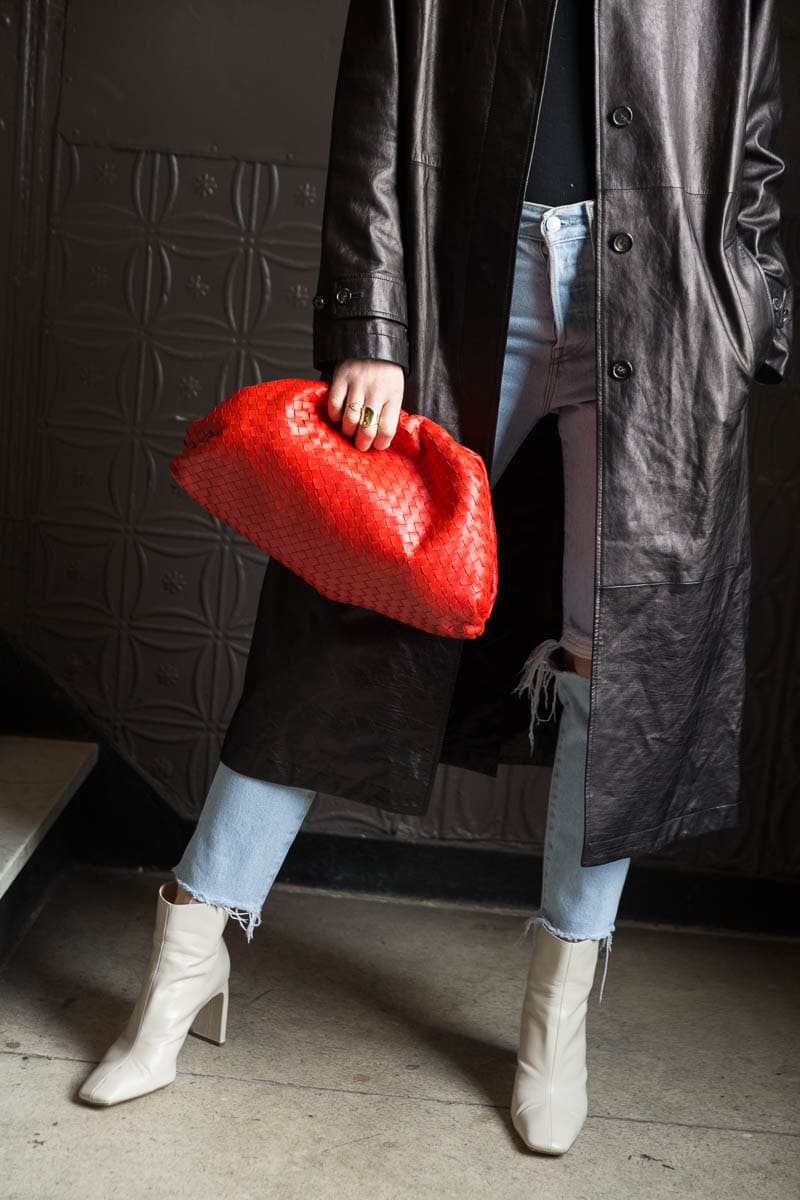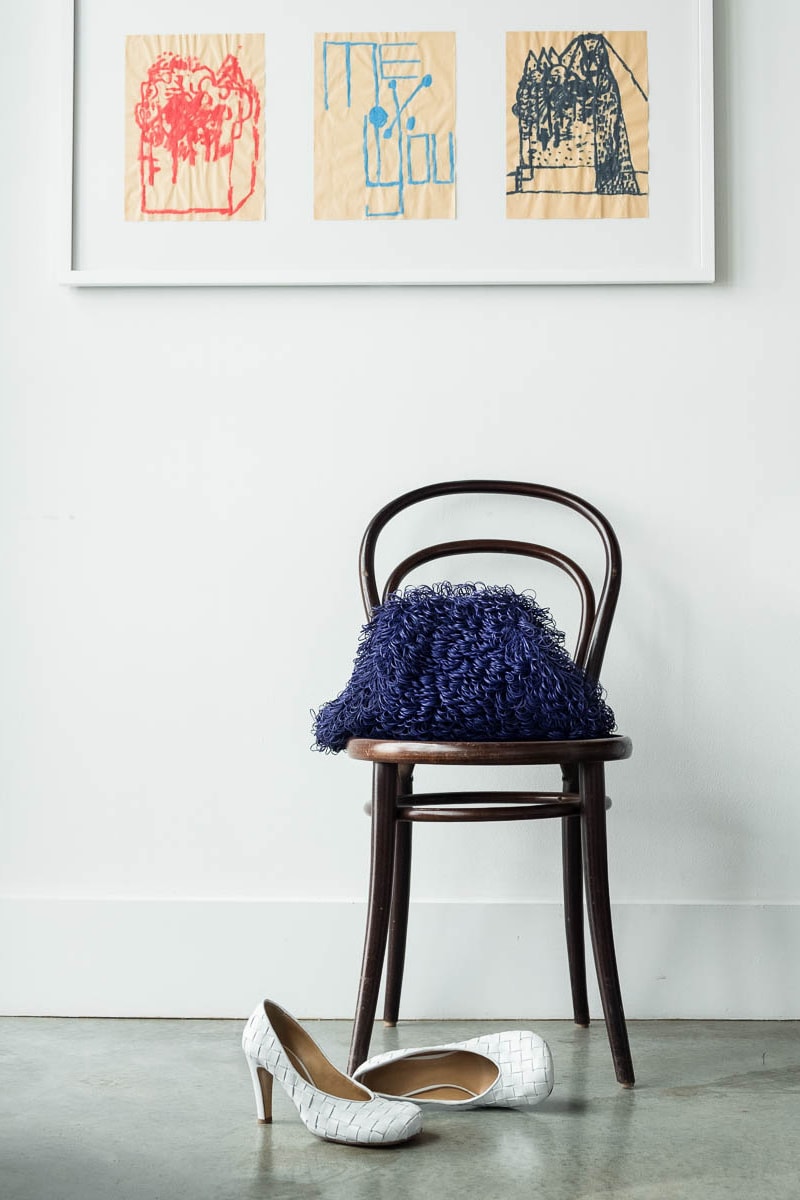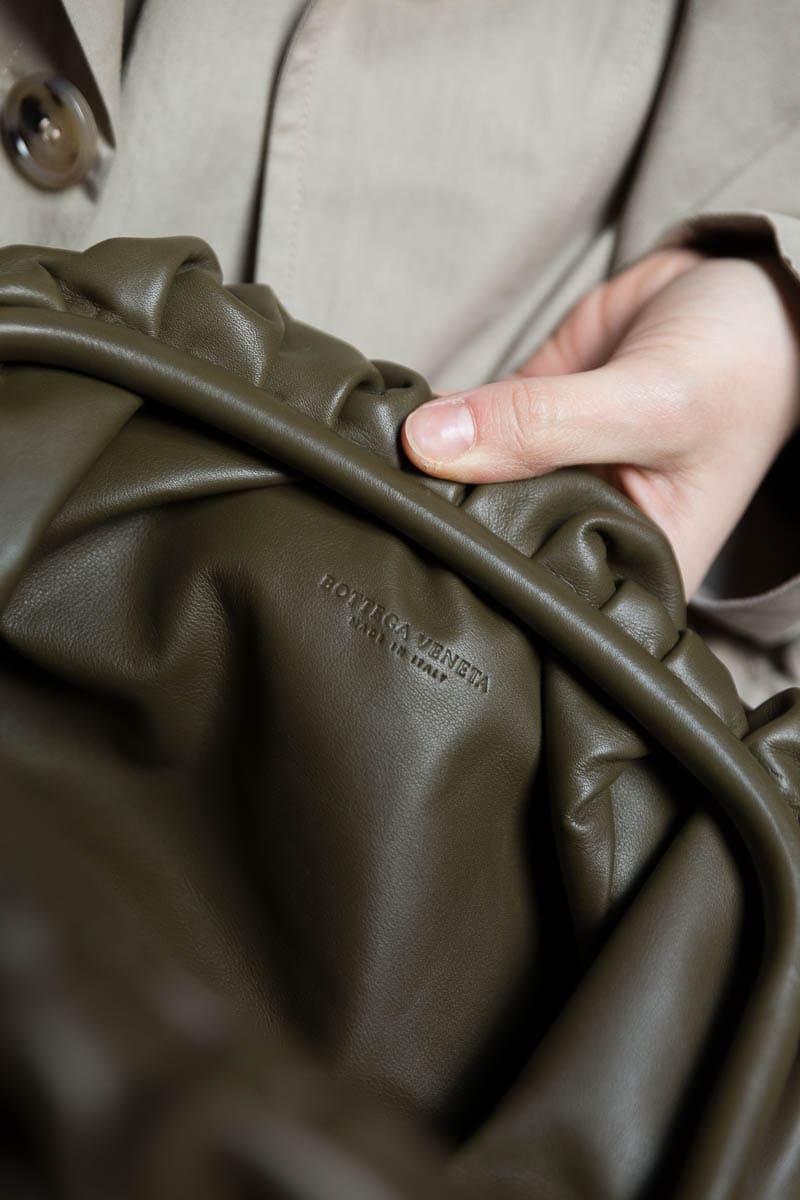 Bottega Veneta The Pouch 20
Price: $1,200 for Metallic, $1,390 for Butter Calf, $1,580 for Intrecciato, and $4980 for Sponge, $15,300 for Croco
Height: 13 cm | 5.1″ Width: 22 cm | 8.6″ Depth: 5 cm | 1.9″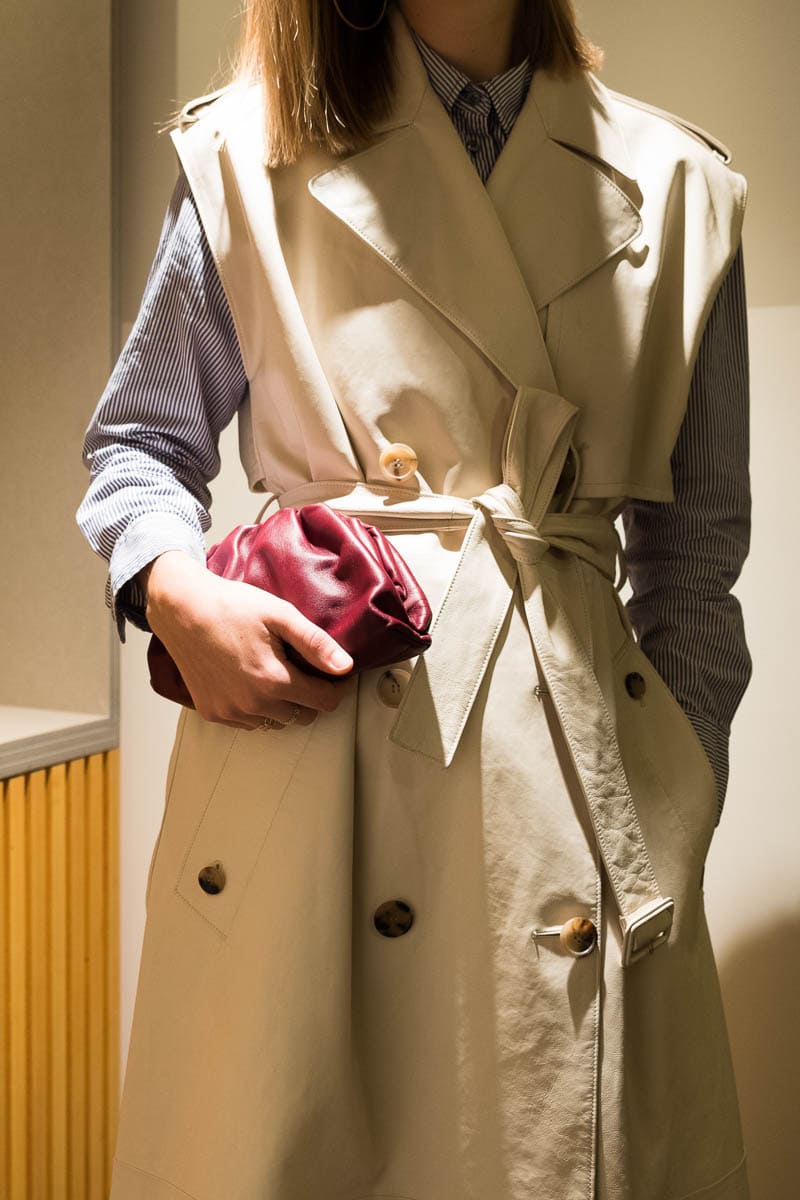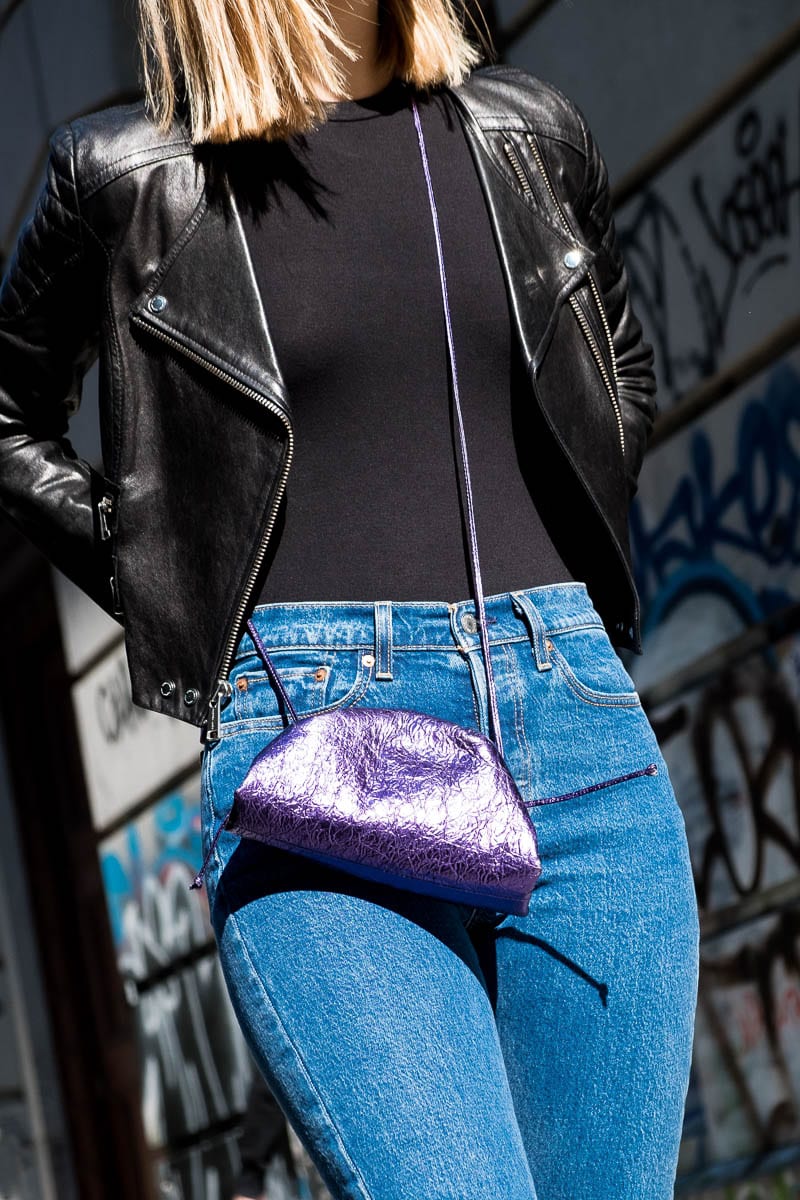 Bottega Veneta Pouch Charm
Price: $630 for Butter Calf
Height: 7.5 cm | 2.9″ Width: 14 cm | 5.5″ Depth: 4 cm | 1.5″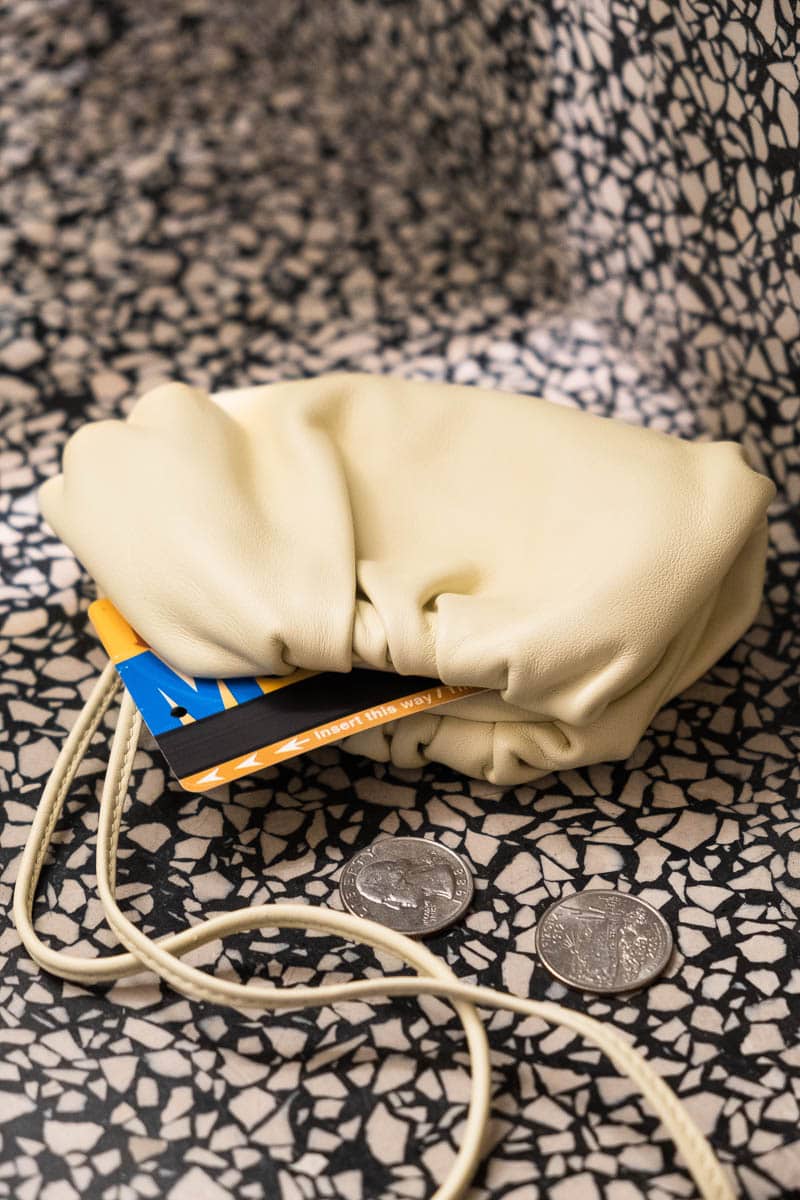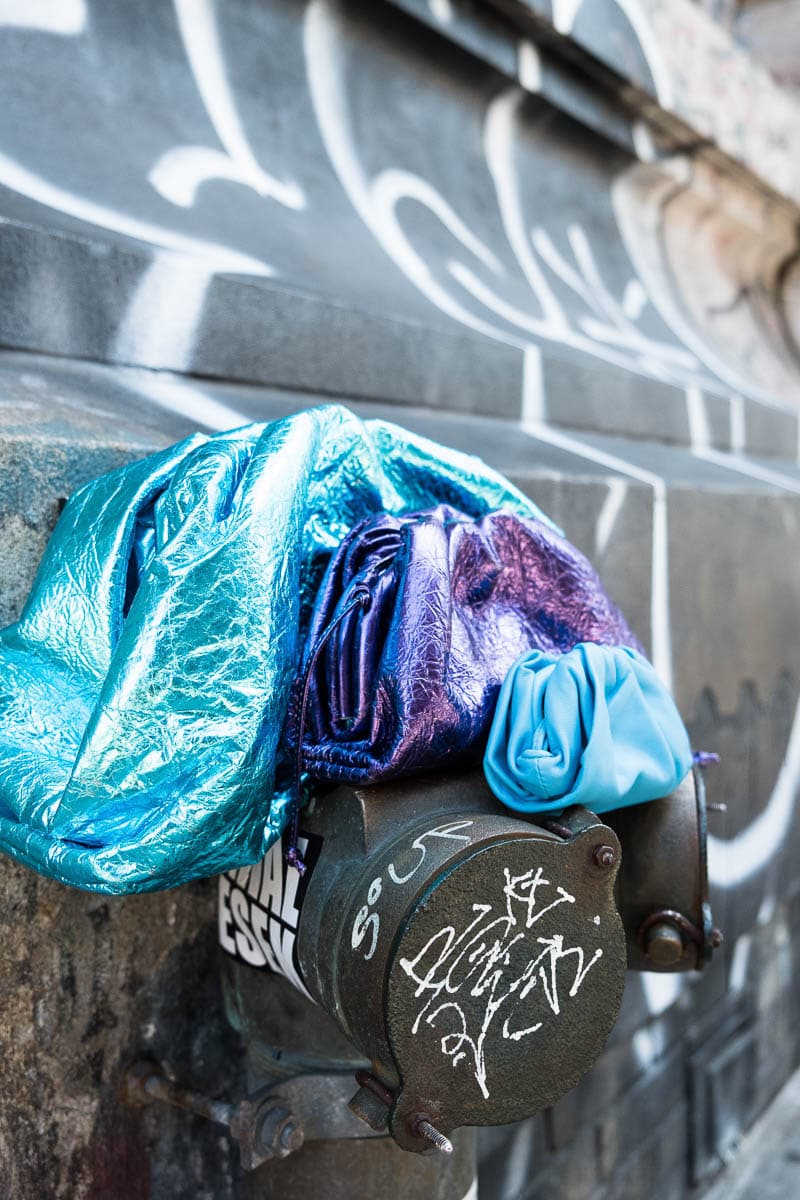 P.S. Please consider supporting our small, bag-loving team by clicking our links before shopping or checking out at your favorite online retailers like Amazon, Neiman Marcus, Nordstrom, or any of the listed partners on our shop page. We truly appreciate your support!