Boxy, beautiful, and totally tempting were the first things that came to mind when I stumbled upon the designs of Brandon Blackwood NYC during one of my late-night IG scrolling sessions.
I am more than used to the algorithm showing me tons of curated pics featuring brands that have had decades to cement themselves as key players within the handbag market, so anything new and different enough to break through stands out tenfold.
More than intrigued, I poked through Brandon's official Instagram, online web store, and a few interviews he did with big-name magazines to find out more about a brand that flew under my radar for far too long. I was pleased to see that his little bags seem to be backed by big dreams and a sense of justice that isn't easy to ignore. I've reached out to the brand in hopes of getting a short interview or comment from Mr. Blackwood himself, but in the meantime I still thought it would be fun to introduce him to my fellow PurseBloggers.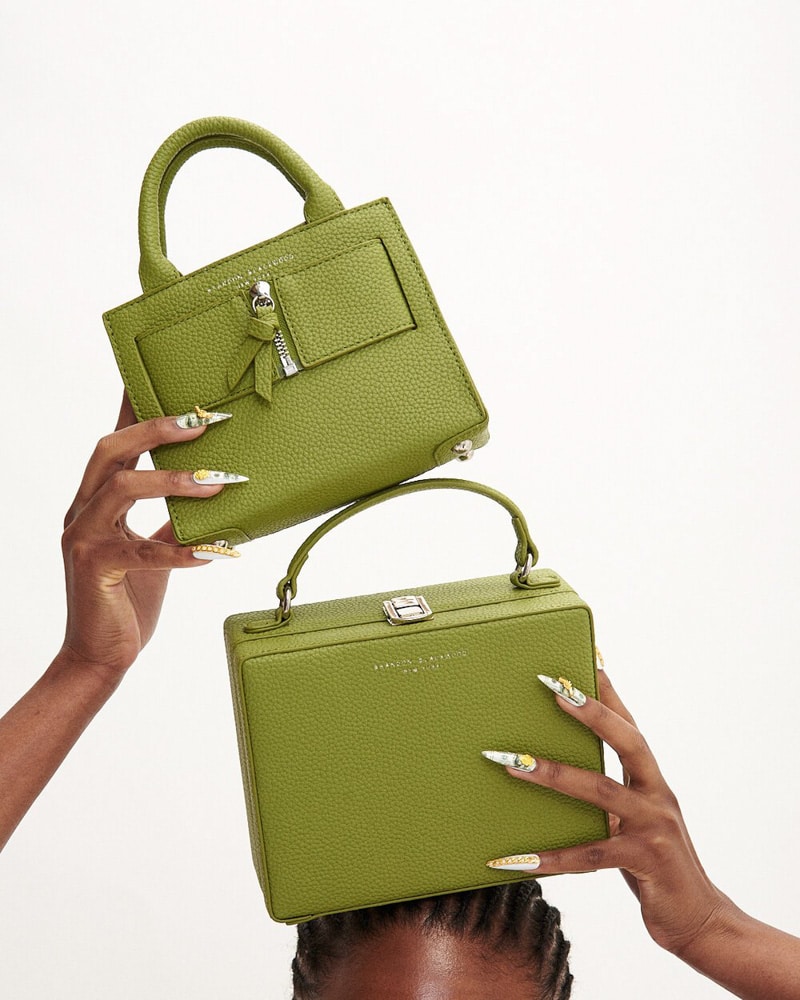 The Man
According to his own bio, Brandon is a native Brooklynite who grew up dividing his time between NYC and Tokyo ﹘ two fashion metropolises that are undoubtedly in leagues of their own. The young designer originally studied cognitive neuroscience but dropped his scientific pursuits to explore his greater interest in fashion. Eventually, his global trotting led him to find the best places for ethically-sourced materials that would give him the power to bring his designs to life.
The Bags
Brandon's first collection was released in 2015 and consisted of four bags named after his friends, all of which no longer seem to be in production. Still, his more recent collection pieces are increasingly popular with one in particular having had a hand in shaking up the fashion scene with a message as serious as the bags are structured. All of his bags are hand-sewn lil' square totes that fit right in with the mini bag trend, but with classic clean lines that will be loved for an eternity. Just to jazz it up, each style is available in a variety of colorful vegan leathers, rich exotics, or fuzzy pony hair. Talk about tempting to touch!
Keui: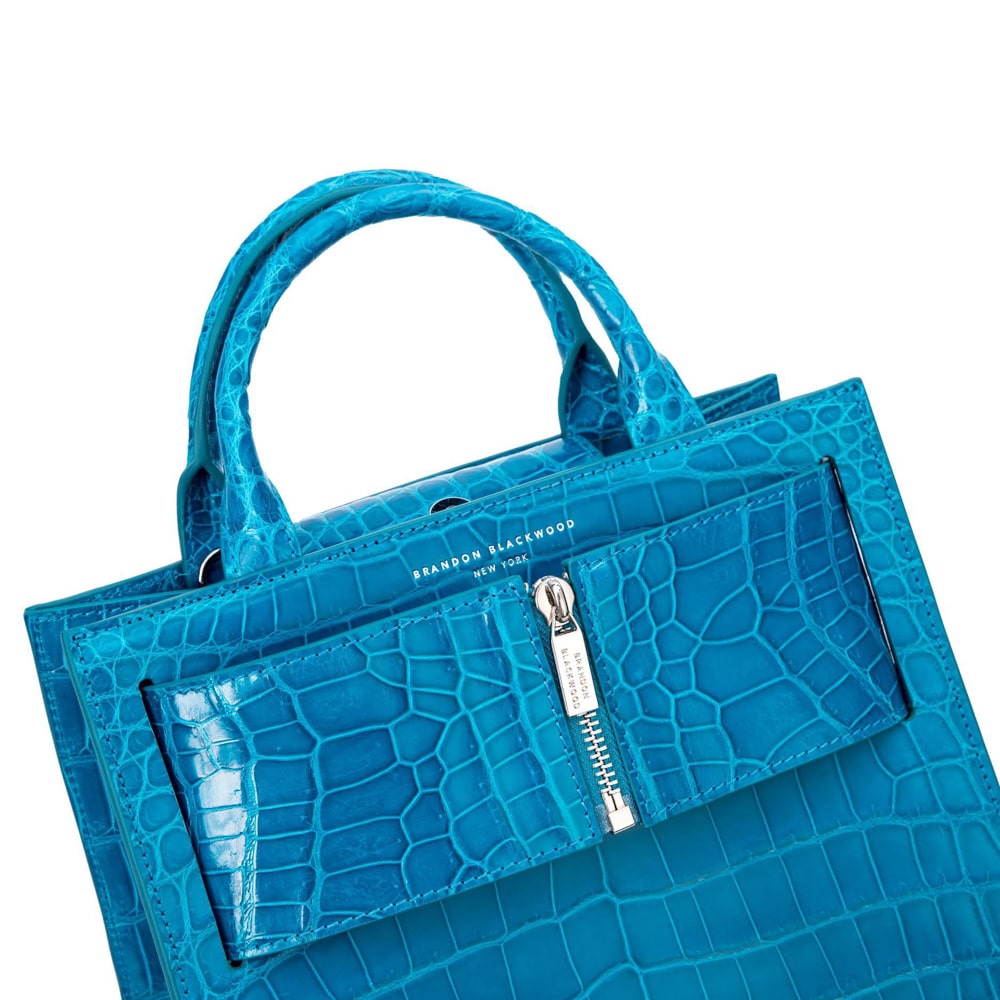 This is the bag that actually first caught my eye. I love a good sturdy piece and I find that the minimalist zipper design element is a great way to spice up the purse without taking away from its simplicity. The Keui has a magnetic snap closure, comes with a detachable shoulder strap, and (depending on the outer material) features either a cotton or microsuede interior lining with a pocket. It comes in three sizes: standard, medium, and jumbo. They retail between $105 – $175, but the few exotic leather iterations go for a whopping $8,500.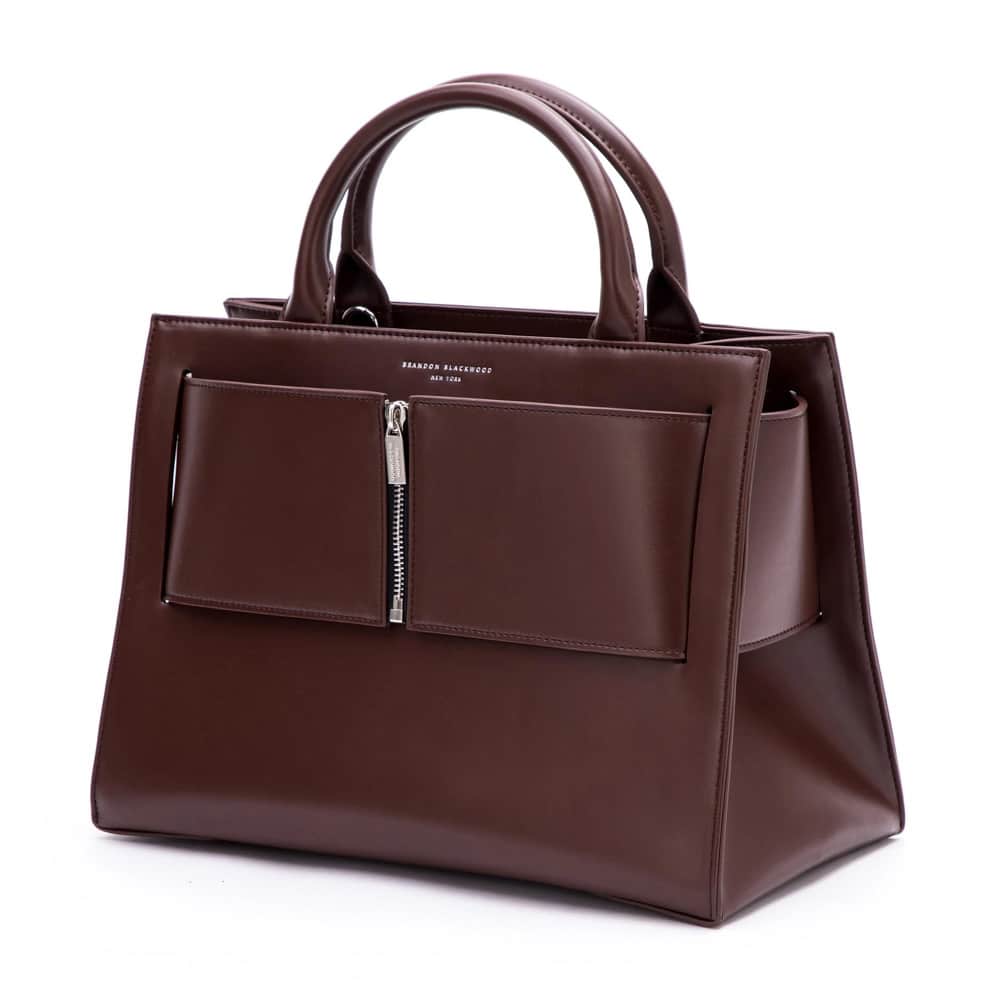 ESR Tote: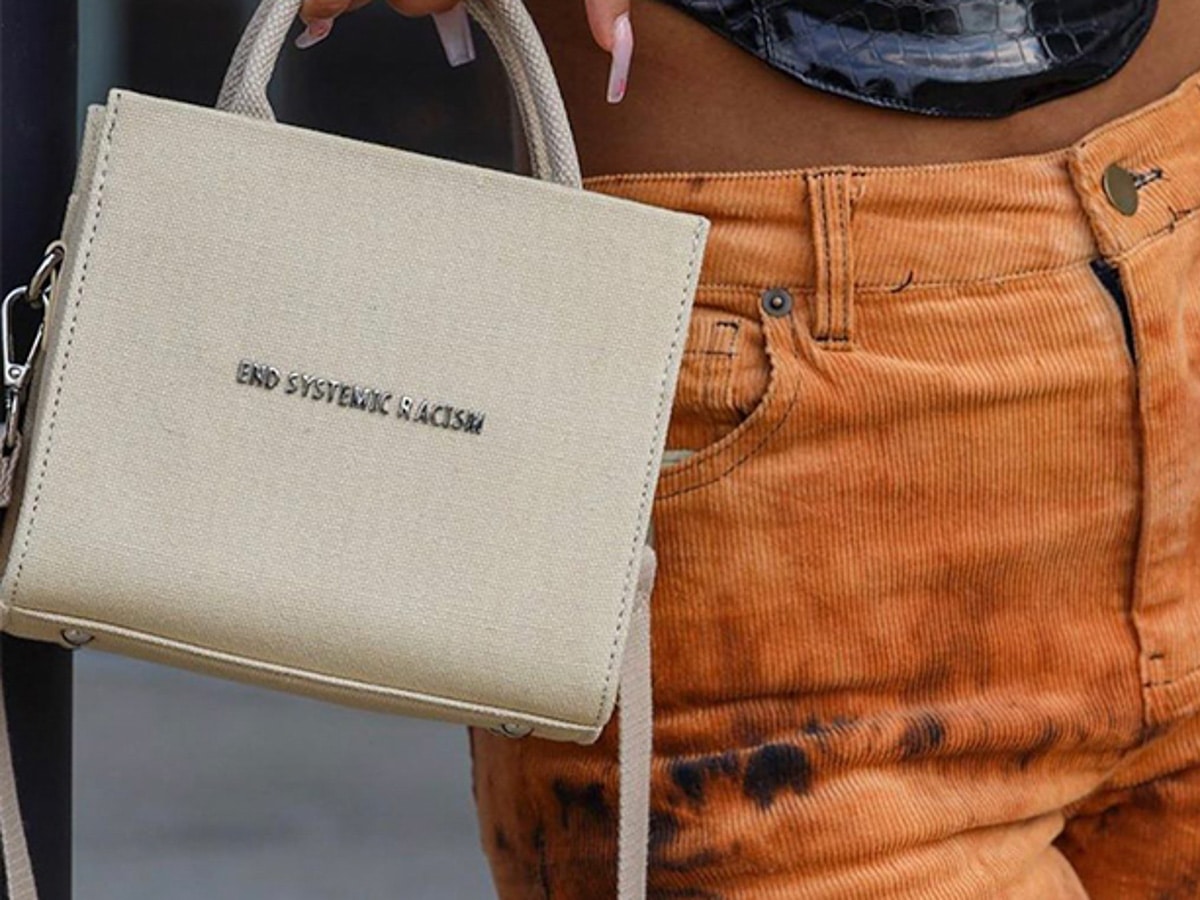 Named after the metallic motif, "End Systematic Racism" attached to the front, this is the bag that really put Brandon Blackwood on the map. Released in 2020, its call for justice resonated with people, especially during a year where racial tensions spilled over and the fight for equality reached a global scale, causing millions of people to take to the streets and demand acknowledgment and upheaval of the harsh realities experienced by ethnic minorities.
According to Blackwood, all of the proceeds from ESR's sales are donated to Lawyers' Committee for Civil Rights Under Law ﹘ a nonprofit formed in 1963 at the request of JFK. The organization provides free legal counsel to those fighting discriminatory practices and works to repair the damage done by unfair criminal, economic, housing, and voting policies. The canvas tote retailed for $50.
The Kendrick Trunk: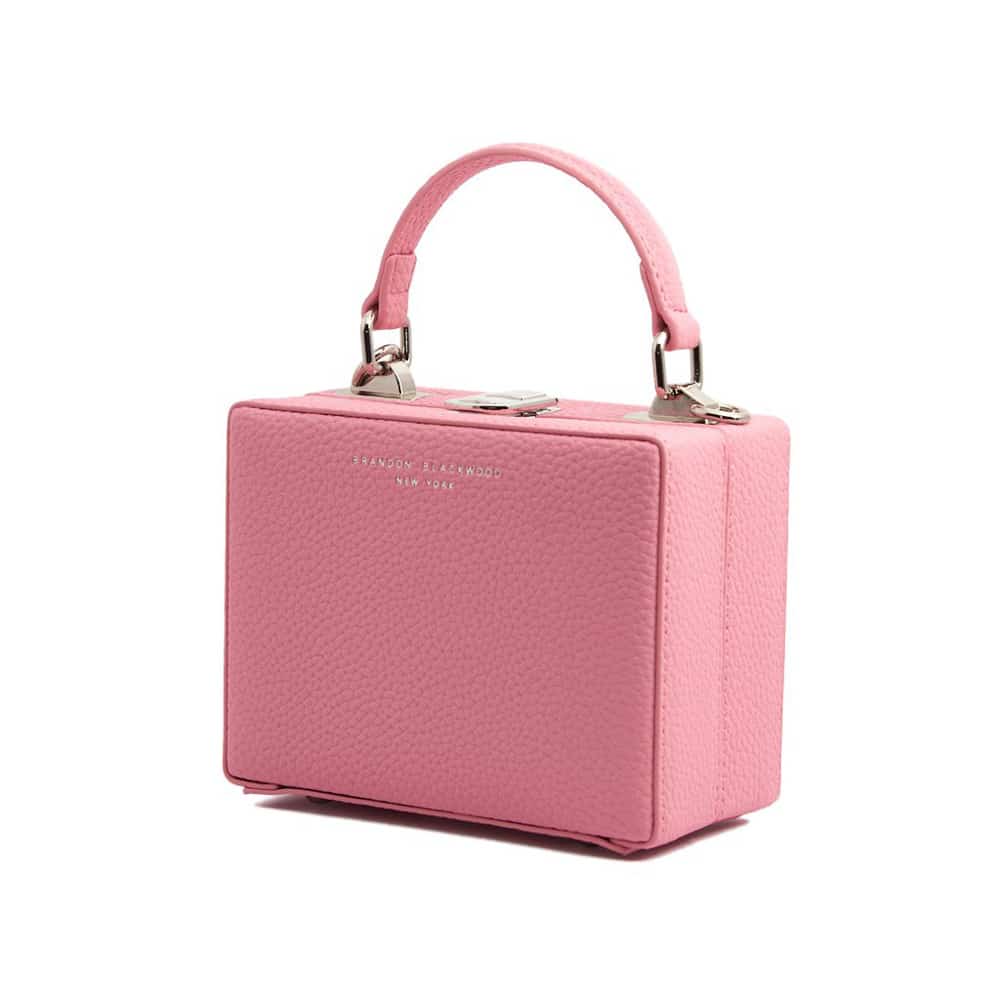 The Kendrick is a super cute shoulder trunk that is small enough for casual outings. Unlike many other trunk purses on the market, the Kendrick is pretty unassuming. It only features a flat clasp closure, a small logo name plaque or embossment, and simply uses an array of colorways to dress it up. It comes with an adjustable shoulder strap and features a simple interior pocket. From what I can see, it only comes in one size, the mini, which retails for $160.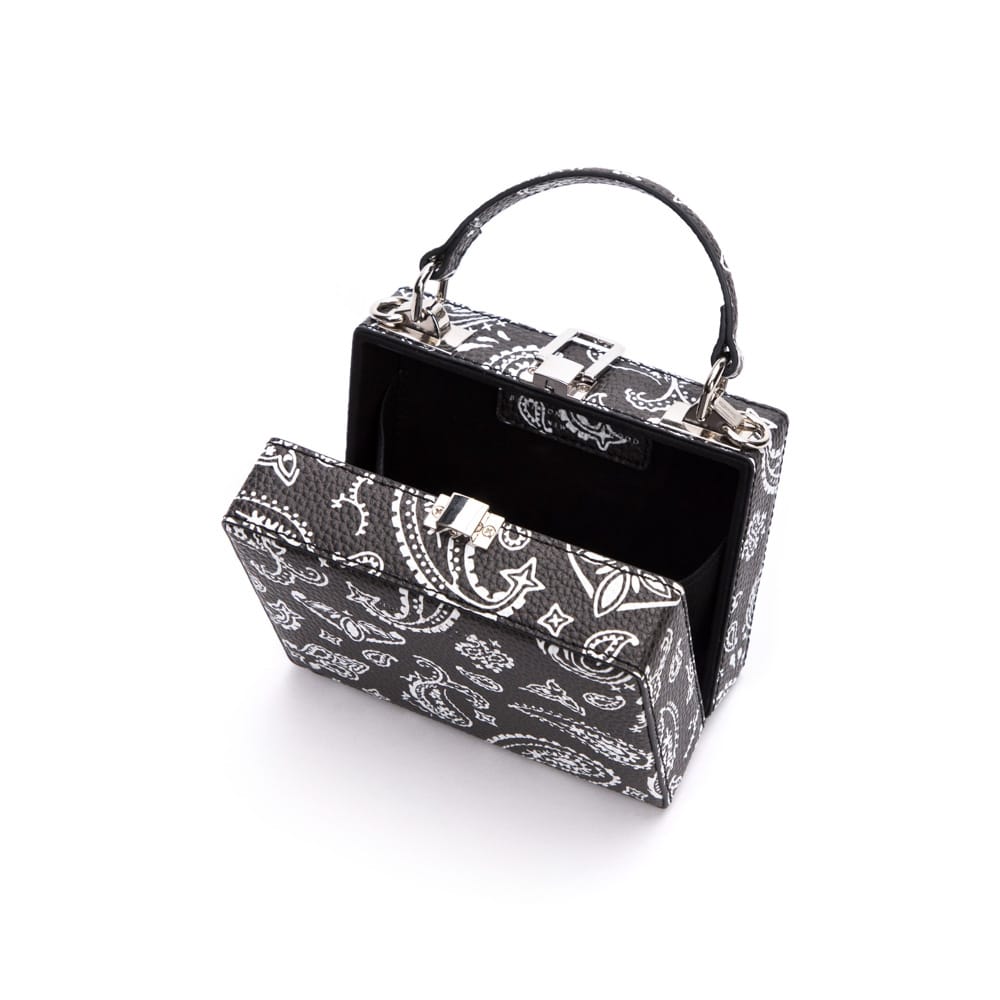 Extra Fun Facts about the Brandon Blackwood Brand:
His bags have been spotted on the arms of celebs such as Lupita Nyong'o, Kim Kardashian, and Amanda Stenberg.
Brandon Blackwood NYC has gained traction in the #BuyBlack movement ﹘ a form of financial activism that aims to help build and maintain wealth within the African-American community and larger black diaspora.
Brandon Blackwood NYC has been featured in magazines such as Vanity Fair, Forbes, Vogue, Glamour, Harper's Bazaar, TeenVogue, InStyle, Cosmopolitan, and many more!>/li>
Brb! Going to buy a Brandon Blackwood! What do you all think?