There's a normalcy in our routines, from waking up and brewing that first cup of coffee to calling our mom on the way to work to the stories and cuddles with our kids before bed. For many of you, part of your routine is visiting our site and perusing beautiful designer bags and chatting with others who share the same passion. Sometimes we are looking for our next purchase, other times we are cheering on our virtual friends for theirs, and at other instances we are helping a complete stranger decide on a bag for themselves. The joy that this little slice of the internet provides us bag lovers allows a sort of disconnect and the ability to be taken to a different place; a place where we can enjoy our love for luxury bags and smile just looking at them, and then sometimes, clicking purchase to add something to our wardrobe. After all, our bags are so much more than bags.
One of my favorite bag assortments to peruse comes from Christie's Auction House, which time and time again brings together the most extraordinary mix of wares. While there are, of course, the bags that break records included in this Christie's New York Edition Auction, there are classic pieces as well. Many times if you play your cards right, you can wind up with a bag that you've been pining over for less than you imagined while watching other lots hit record breaking figures.
Christie's Handbags & Accessories Online: The New York Edition Auction launches today, November 24th, for bidding and will last until the 10th of December. The assortment is well curated, as Christie's always does, with every color under the rainbow in different skins from leather to exotics. I tend to be most drawn to the Hermès and Chanel bags in Christie's Auctions, but there are other bags if you're interested.
The most expensive bag of this sale is this Matte Himalaya Niloticus Crocodile Diamond Birkin 35cm with 18k White Gold & Diamond Hardware which is expected to go for over $200,000. For another extremely rare Hermès bag, check out this Faubourg Sellier Birkin 20. This bag is modeled after the Hermès Paris Flagship and features different leathers and colors to create the facade.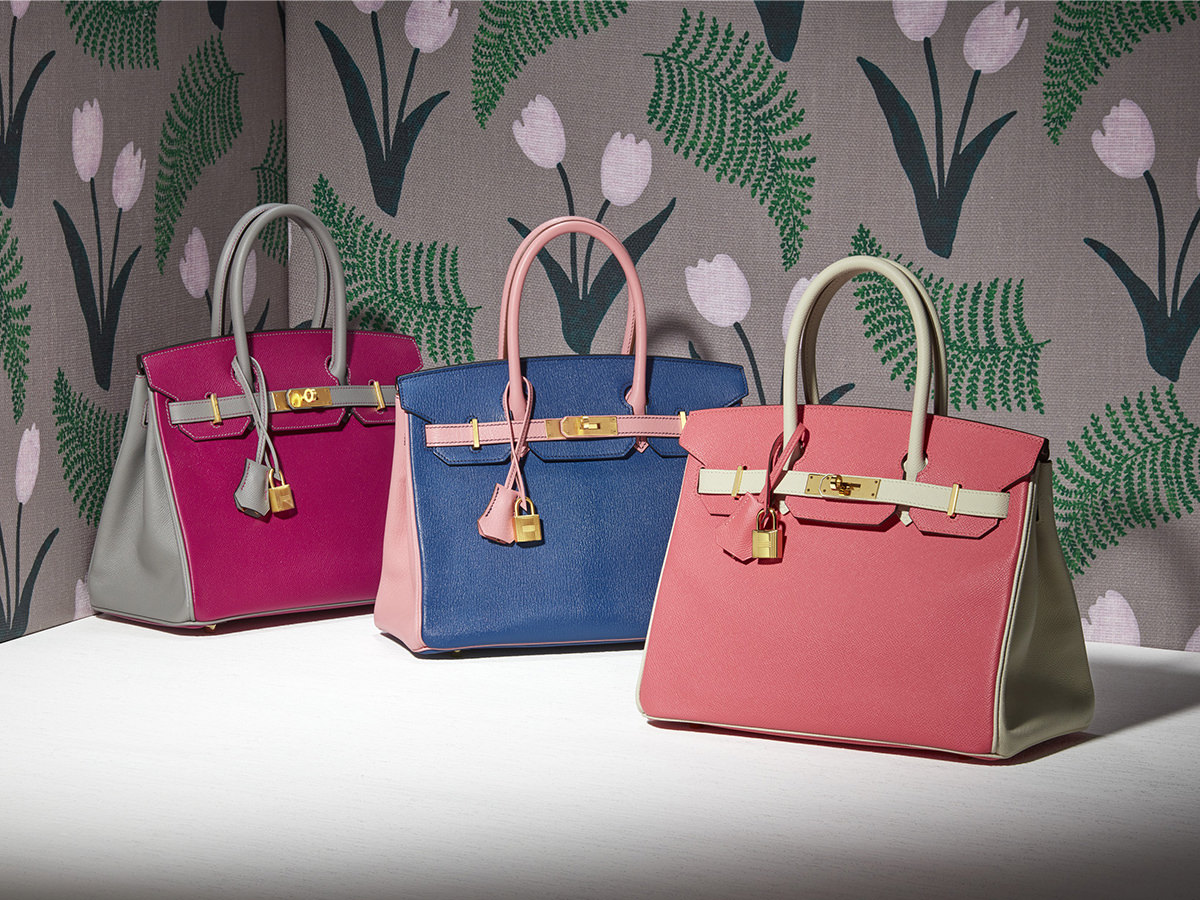 In other hard to find H items, there's this Shiny Violet Porosus Crocodile Birkin 30 which is one of the most stunning colors in person (I've seen it, it's a sight to behold). Another incredibly rare piece is this Hermès Metallic Silver Chèvre Mini Constance 18. I've seen this Hermès leather in person too, and it's out of this world. There are some exotic Chanel Classic Flaps, but the Chanel bag that got away for me is this Chanel Black Graffiti Backpack from 2014. I am sure you all remember it as well.
If you are interested in something on the more classic side (as well as a lower price tag), there are plenty of bags included that fit the bill. Chanel makes some of the most stunning and vibrant red leather bags, and this Medium Classic Chanel Double Flap is special (estimated to go for between $2,000-$3,000). This Étain Epsom Mini Constance 18 is a really beautiful neutral hue (this size is wildly popular too) and I also love the wearability of this Gold Clemence Birkin 40 if you like to carry more around with you.