Knowing what I do for a living, many of my friends and acquaintances often ask me for advice on finding a new bag. Gift giving is one of my favorite things, I absolutely love finding a gift that I think someone will love, so being able to find the right bag for someone combines that passion of mine with my handbag obsession!
My friend's birthday is next month and she wants a new bag, so she sent me this:
Also, I really need your advice on a bag for the fall. I like the cross-body style, I want a really nice designer bag, but also need to be able to fit a full-size wallet since I am a mom and have to carry many things. Do you have any designers that you really like for a bag like that? I'm thinking I might like to have something in the brown/tan/Camel/neutral family and another that is black. Also, because I'm petite, any Crossbody straps that are too long or not adjustable simply don't work for me.
The usability and functionality of a bag are of utmost importance for many of us, especially when we have our young kids with us and are constantly on the go. There is this weird time when we have kids that finding the right bag that doesn't feel like it's only intended as a kid hauler while still carrying every need becomes tricky, but there are plenty of crossbody bags out there that will give you the style you want with the function you need.
The versatile Hermès Evelyne
The first bag that comes to mind is the Hermès Evelyne. This bag shouldn't be slept on, and I find it the most practical of the Hermès bags. The plus is multiple sizes and an adjustable shoulder strap that allows crossbody wear or over your shoulder. Hermès even sells different straps to really dress the bag up, but why I always come back to this bag is the ease of wear.
This bag offers premium Hermès leather that is sturdy yet supple, and then you have an open interior that will fit your wallet, water, and some kids' toys and still not weigh you down. I am a huge fan of the Evelyne, and it's one of the best forays into the Hermès brand.
The unexpected Loewe Flamenco Bag
Loewe calls this bag a clutch because you can remove the straps, but it is far more than a clutch. I am offering this option of a Loewe bag because the leather quality and construction of this bag (and all Loewe bags) are outstanding, and it's also a premiere designer bag that you don't see as much in the wild. And that's not a bad thing!
If you want a bag easily recognizable by everyone, this bag may not be it, but if you want gloriously smooshy leather, it is wonderful. The Flamenco cinches closed by using drawstring pulls, and this size fits a large wallet, your phone, and even a .5L bottle! You can carry it over the shoulder, crossbody, or by hand; the strap is detachable and adjustable. There are so many color options, so you can go more classic or pick a fun color!
The current Gucci Attache
I know my friend's personal style, and this bag is a bit too boisterous for her typical outfits, but hear me out. The Gucci Attache is trendy and classic, plus there are quite a few colorways to choose from. I am a big fan of this bag, it's reminiscent of a Gucci bag that made me fall in love with the brand, and it could easily make its way into your closet to be used for many years to come.
The web detailing along with the web strap that has different colors can be a little jarring, but there is a full black leather strap as well to tone down the overall look. This bag fits a lot, has adjustable straps, and is a more current option.
A little different: Bottega Veneta Loop Bag
When it comes to Bottega Veneta, you could opt for the Cassette or Padded Cassette, but if you want something a little different that feels a bit more casual for the many errands your busy life is filled with, I'd say to look at the Loop Bag.
There are multiple sizes, so you can find what fits you best, and it can be worn crossbody or over the shoulder. There are plenty of color options if you want to pick something that isn't black or tan, and you'll find the classic intrecciato leather.
The modern Celine Bucket 16 Bag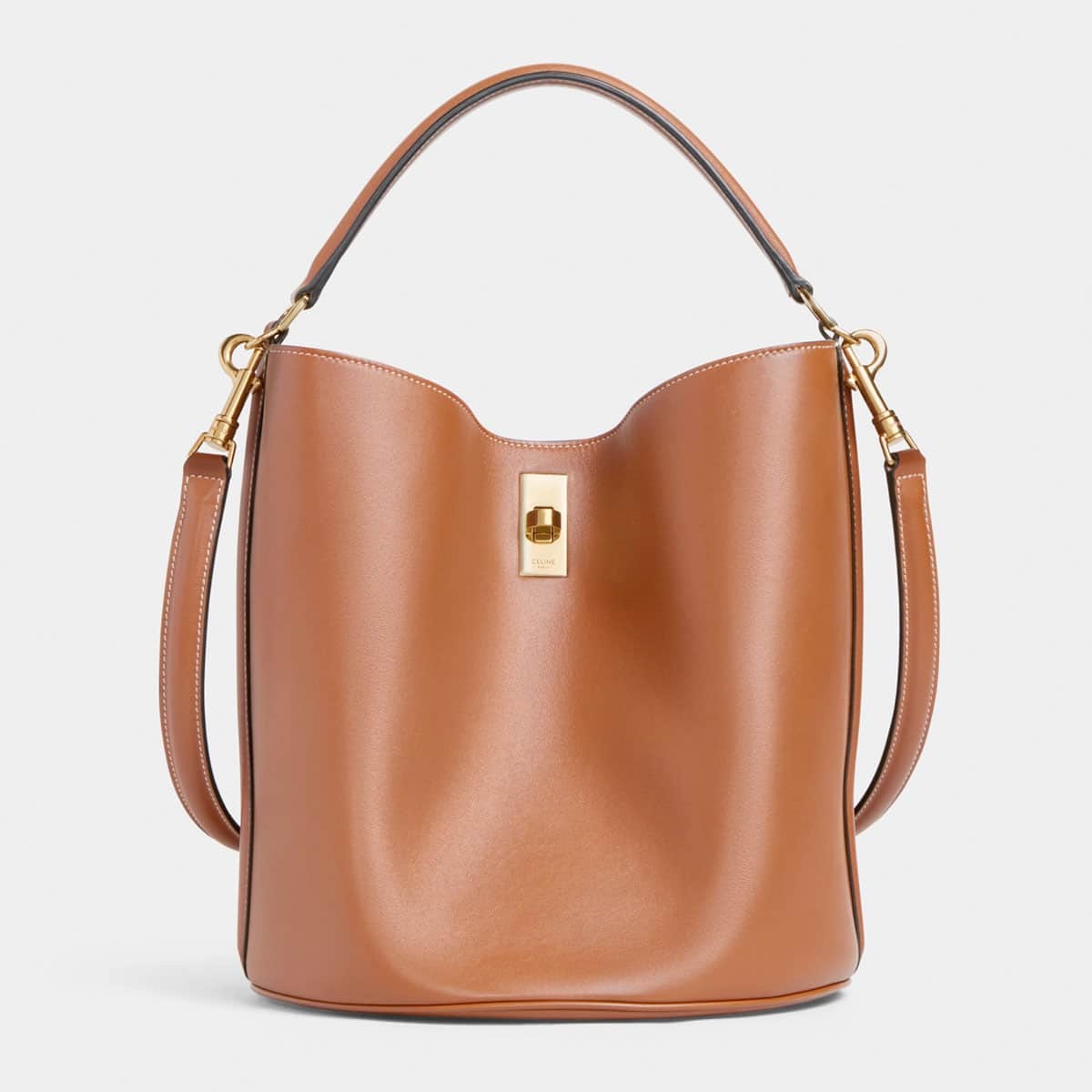 Now this bag is quite lovely and checks many of the boxes: a designer brand, modern and cool, elevated, fits crossbody, and has enough space for your daily needs. I love this bag and find myself returning to it – plus, do the fashion "it" girls so you could be part of that crowd. This Celine bag is crafted from delightful calfskin; you can carry it by hand, over the shoulder, or crossbody.
The downside is that the strap is not adjustable, but you can change out the strap if you'd like one that works better. A removable zipped pocket attaches to the interior, so this bag offers so much greatness and style.
The classic Chanel 19 Shopping Bag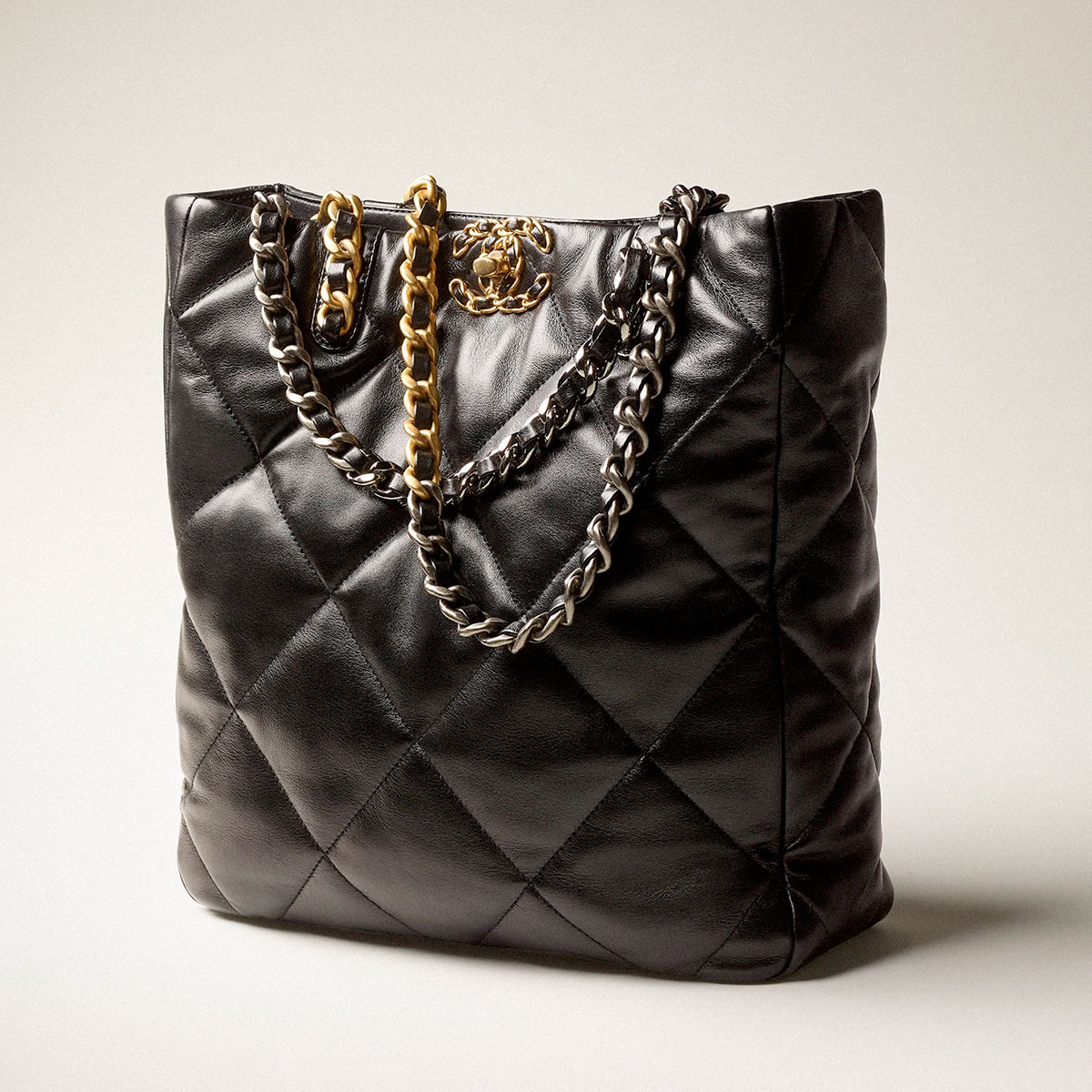 This is another non-adjustable strap option, but I wanted to share it because a black Chanel bag is about as classic as it gets. This is a new rendition of a shopping bag within the Chanel 19 family, so you'll find the CC logo in metal chain detail, super supple lambskin, and a pairing of gold, silver, and ruthenium hardware.
The sporty Louis Vuitton Coussin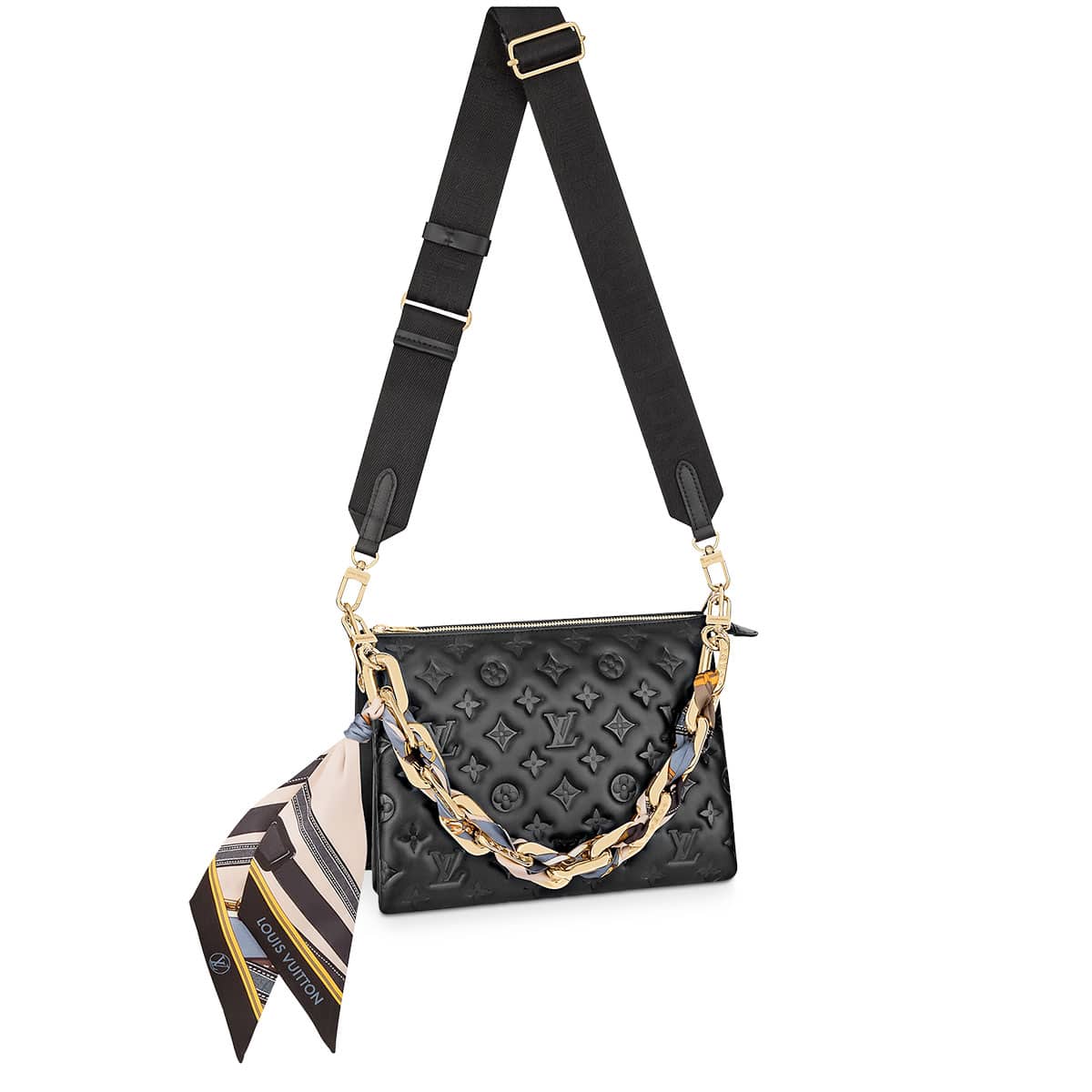 When I know someone wants a premiere designer bag, I always have to round it out with the big brands, so Louis Vuitton must be included. For a sportier look, you could opt for the Coussin (there are so many color options) and I am partial to this newer release.
The Coussin is a do-it-all bag, from a chain strap to a removable and adjustable shoulder strap to three interior compartments. This bag is special because of the scarf detailing, but there are ample other options if you want a bit more classic (and larger size, but this size will work for you!).
The refined Fendi Peekaboo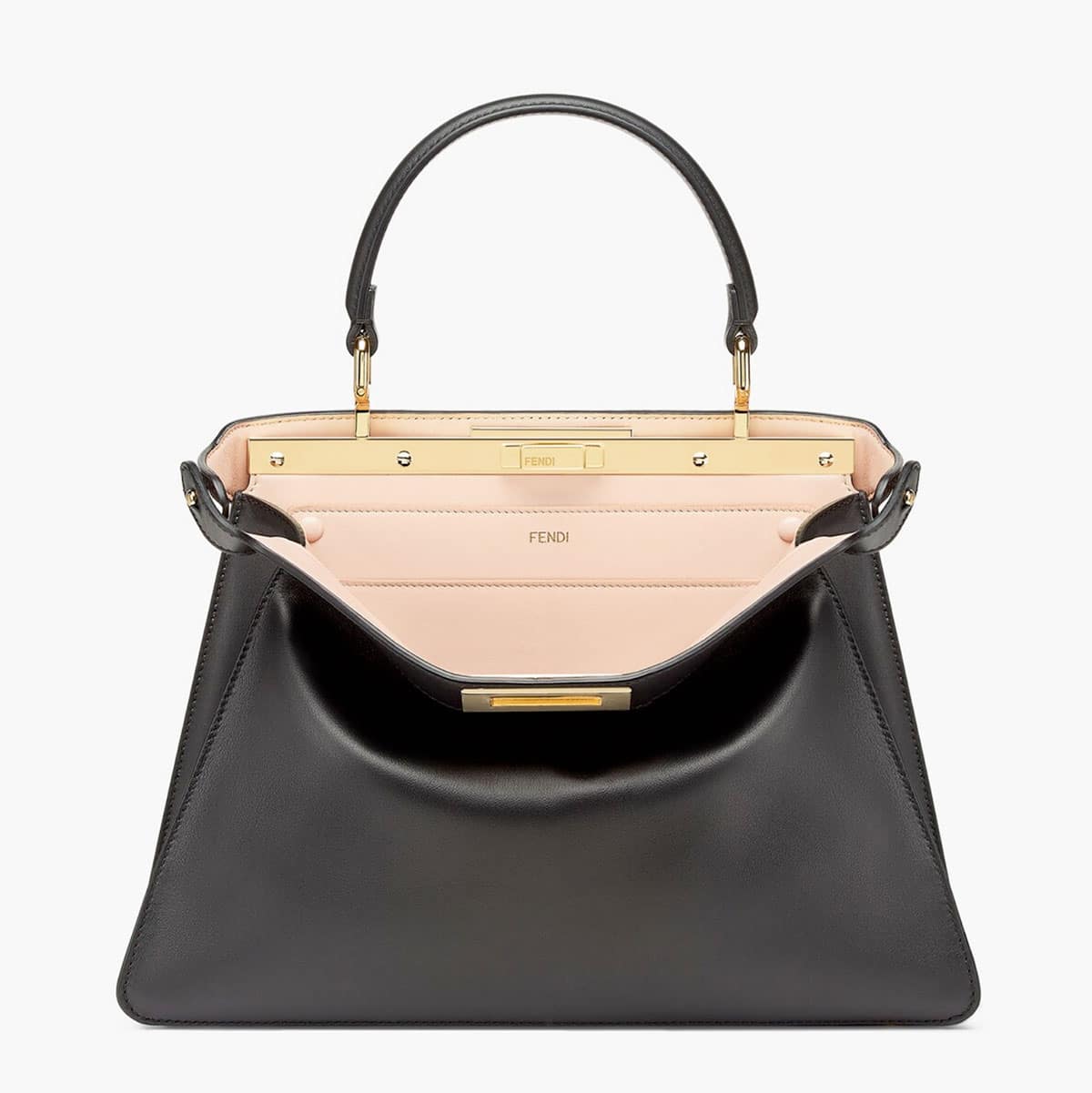 And rounding out the options for you, you must consider the Fendi Peekaboo! This bag is a bit more refined, with a more slim top opening to get in the bag, but I use it with a water bottle and kids' items, and it still works well.
This is a classic bag with two different areas for storing your daily essentials and holds its shape well. A slim leather shoulder strap is adjustable, and Fendi sells some really fun additional straps (also adjustable) so you can carry this bag how you'd like.
Best of luck finding the right bag for you and everyone else tell me if there's a bag that you think she should check out!