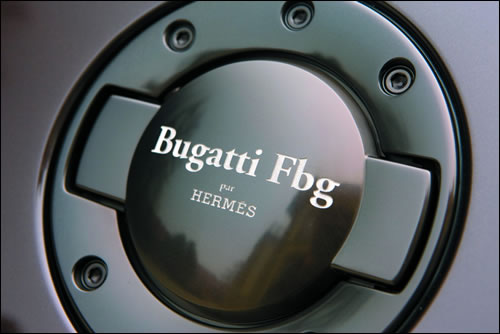 While I appreciate coveted designer handbags, my true passion lies in cars. Don't blame me, I am a dude like any other. Just happen to administer a Purse Blog on the Interweb. About a month ago, I reported on Hermès' upcoming collaboration with the luxury car manufacturer Bugatti. Finally, the beast was revealed at this year's Genova Car Show – and oh my, it is a gorgeous specimen. While the exquisite Bugatti Veyron Fbg par Hermès boasts the same 1001 hp quad-turbocharged 16 cylinder engine from the original Veyron, its distinct character manifests in the details.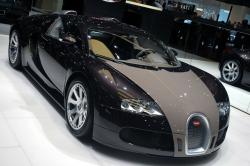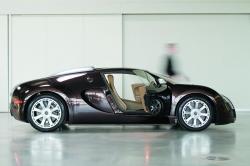 The new Veyron derives its name from the historic Hermès headquarters on the Rue du Faubourg Saint-Honoré, in the heart of Paris' eighth arrondissement. It sports eight-spoked wheels in polished aluminum, central butterfly wheel locks branded with the prominent letter 'H', and air vents around the rims aim to reproduce the characteristic appearance of traidtional Hermès saddle-stitching. The horseshoe radiator grille, and the lateral ventilation grilles flanking it, are made from lightweight alloys with a design of interlocking H's which evoke the Hermès signature. The inner surfaces of the Veyron Fbg are designed and sheathed in bull calfskin at the Hermès workshops in Paris by the same mastered hands that give us purse fetishists the coveted Birkin and Kelly bags.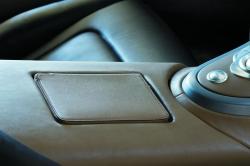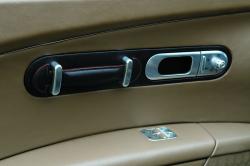 The center console features a special compartment for the Hermès Globetrotter agenda, the leather-lined trunk holds a specially-fitted "Toile H" leather case. With a price tag of 1.55 million Euros (excluding taxes), the Veyron Fbg par Hermès will remain an unattainable subject of lust for most of us. The lucky, selected few will take their deliveries towards the end of this year. What an absolutely astonishing, most awesome and desirable vehicle, for car and bag fetishists alike.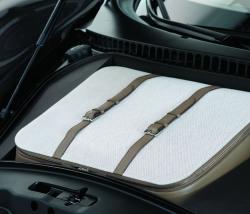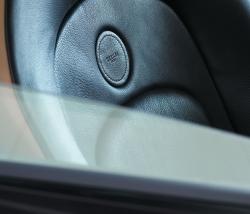 Pictures courtesy of AutoBlog. Click here to see the full gallery.