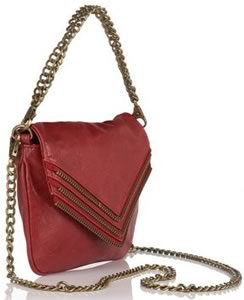 You know, I've become spoiled. Vlad takes such amazing pictures when he works on Shutterbags that I've turned into an image snob. Well, I don't want to say I am too snobby, but sometimes I look at these stock images that huge retail stores offer and I feel a bit sad. Some of these images just don't do the bag the justice that it deserves. Case in point, this Matt & Nat Hendrix Zipper Crossbody Bag.
I actually had the chance to see this bag in person when I stopped into a Bloomie's the other day and it looks so much better in person than in these pictures. So, if you are ready to dismiss it, I'd say, don't do that… not quite yet.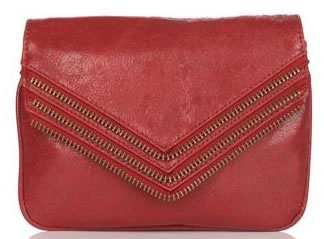 While some of you might think the zipper details are a little too harsh, trust me when I say, they are actually a warm welcomed option when it comes to an edgy vibe. I know many of you are sick of fringe and studding, so think about this as an option. At first glance I was worried that the zippers would cut or hurt to the touch, but it's actually a non issue.
This cross body bag is clearly different than other cross body bags on the market and I obviously love that. It can also be used as a clutch if you aren't feeling it as a cross-body bag. And since this bag is a Matt & Nat creation, it is made of eco-friendly synthetic leather and the lining is made from recycled plastic bottles. Points for innovation and style everywhere! Buy through Bloomingdale's for $165.