Sometimes, one element of a bag's appearance is enough to make you like the entire thing. Sometimes it's artfully incorporated studs, sometimes it's a particular type of leather, sometimes it's a bag's shape or size. This time, it's the color. In fact, that should be so obvious that I hope everyone had already figured it out.
I'm somewhat partial to purple bags to begin with, and the particular shade of purple in the Kate Spade La Casita Jossline Satchel is absolutely perfect. It's bright enough to pop but still the right kind of shade to wear year-round.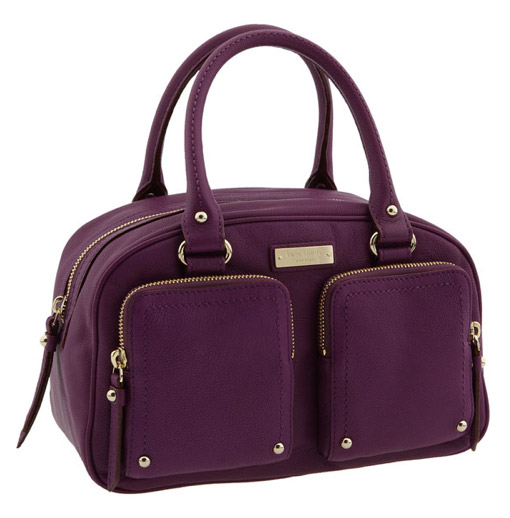 This bag retains the boxy, streamlined aesthetic for which Kate Spade is known, but the color is so special that it makes me ignore the shape, which normally wouldn't be my style. I'm merely concerned with finding a way to get this exact shade of purple into my wardrobe any way possible, and at this point, this bag seems like the easiest option. Buy through Nordstrom for $345.