Botkier just said The Magic Word. Lambskin.
Ooh,
There are few things I love more. Using lambskin to make a big, black bag with some small, well-edited industrial details is one of the fastest ways to my heart.
And at a reasonable price? For a bag I'd carry every day? Just show me where I sign up.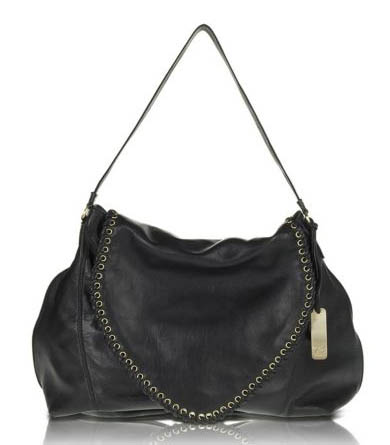 Lambskin warms the cockles of my little Grinch heart. If everything I own could be made out of lambskin, I would be a happy girl. The world would be a better place. Or at least it would be softer and more supple – and isn't that always better?
For now, at least, that dream is going to wait. At least until I become an eccentric, Howard Hughesian billionaire and am capable of commissioning things in the materials of my choosing. But I'll settle for a beautiful and functional handbag from a brand I love if I have to. Buy through Bloomingdale's for $675.