I try not to be overly negative about any fashion piece; I know that my taste is not for everyone, and the same can be said for anyone else's. I appreciate the chances that designers take, and when I'm being more critical, it's typically over the price and quality. Of course, there are plenty of items I don't appreciate on an aesthetic level, but I try not to make it a focus on this site.
Moschino doesn't shy away from getting people talking. In creative director Jeremy Scott's short tenure with the brand, he's already released a McDonald's-inspired line, super quirky iPhone cases (which I love!) and a series of bags that look like iconic jackets. Now Moschino is taking the jacket bags one step further with a T-shirt bag.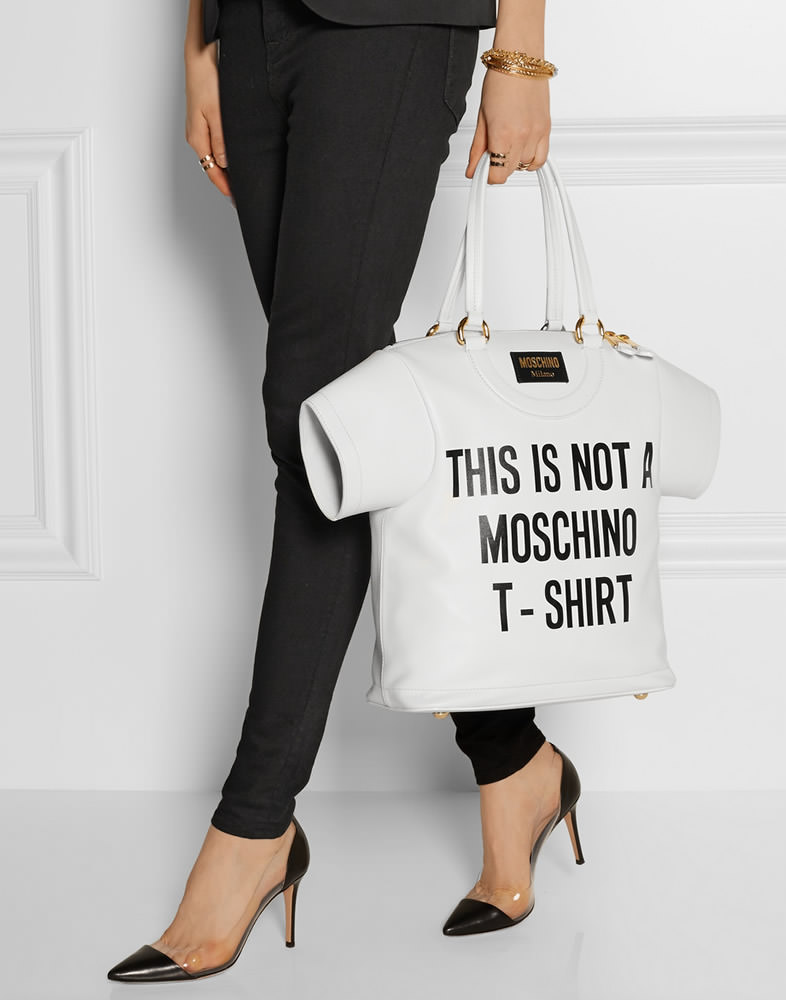 I never wanted to carry one of the jacket bags, but I much prefer it over this t-shirt bag. The good: the bag is made of great leather. The bad: everything else. Not only do I not love the bag, I feel like it would be so uncomfortable to carry on your shoulder, with the stiff "shirt sleeves" poking you as you try to get in and out of it. The price of the bag is $1,495 via Net-a-Porter.
But, as I said when I started, what I like and what others like can be two very different things. So I turn to you, dear readers: would you ever carry this Moschino bag?