The multi pouch bag craze took the accessory world by storm and there is no sign that it's going anywhere. Louis Vuitton started the obsession with its Multi Pochette bag, and other brands followed including Prada and Chanel. While these bags leave many with strong opinions, brands aren't going to miss out on capitalizing on this trend and Louis Vuitton has another option that may sing to your multi-pouch loving heart.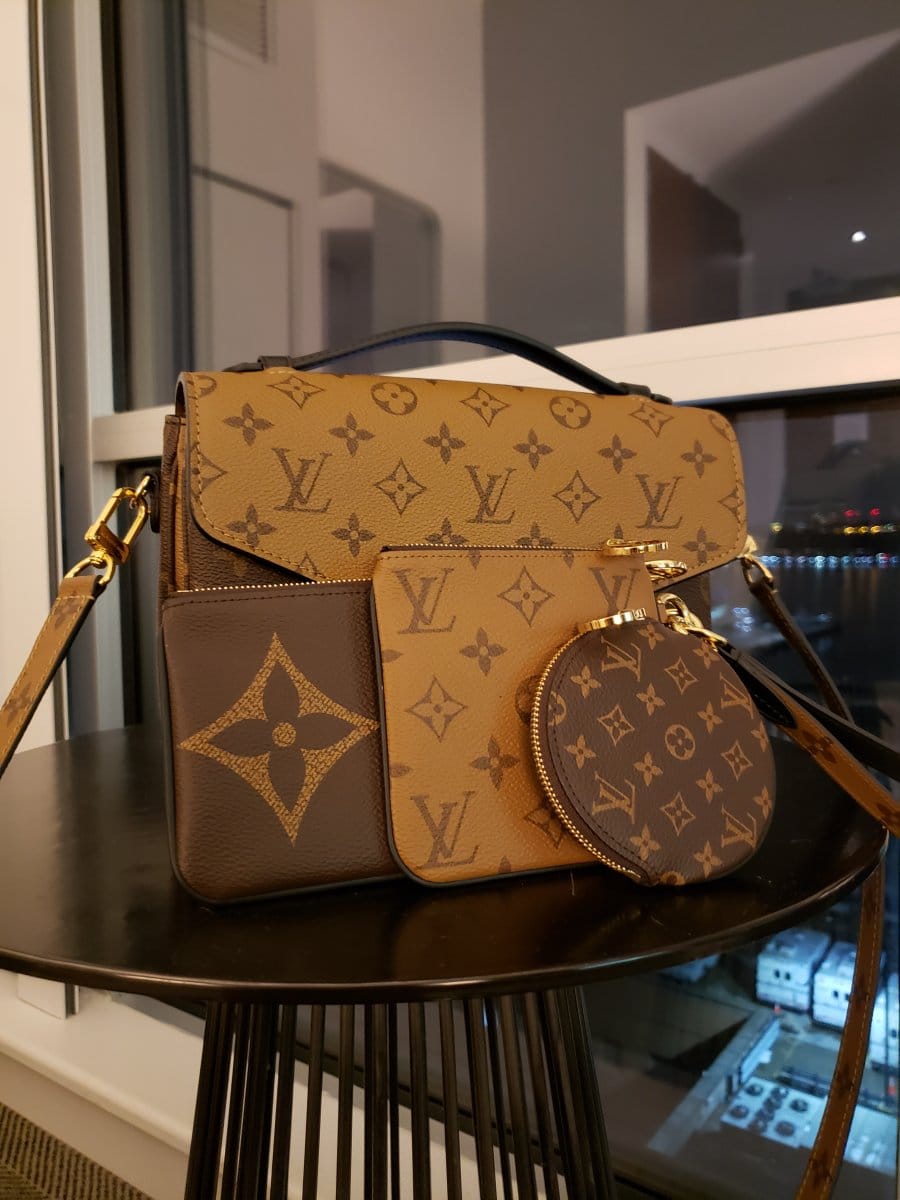 Introducing the Louis Vuitton Trio Pouch, which came out just before the new year and has quickly grown its very own cult following. I first caught wind of this bag on our Forum, and have been following the thread with countless members uploading images of their Trio Pouch bags since its release. The three different pouches (rectangular, square, and round) are offered in three variations of Louis Vuitton's Monogram canvas. Gold-tone LV circle zips secure each pouch to the wristlet which allows for carrying all together, or removing and carrying them by themselves or attaching to a different bag.
Our forum members have not only uploaded photos of their Trio Pouch bags, but also shared what fits inside. The consensus is the large pouch would be far better if it were just a bit bigger, as it is slim and can't hold much. Most can get their phone in, but without a phone case which would make it too bulky. Medium pouch can fit cash, cards, or a few smaller lip glosses. And the round case can fit airpods or car key fob, but not a larger key ring with the fob. I'm in the camp of always needing more space, but plenty of members of our forum found these pouches larger and more functional than they first thought.
When the Trio Pouch was first released, it was priced at $1250. While that price was considered high, some of our forum members broke down the price in a way that made it justifiable as if each pouch were sold separately, they would cost about $300-$400. However, shortly after its release, Louis Vuitton raised the price another $100, to a price of $1350 via LouisVuitton.com. If you have a hard time tracking it down, it's being sold on Fashionphile as well.
What do you think about the Louis Vuitton Trio Pouch – is this as great as the Multi Pochette or does it leave you feeling underwhelmed?