Anthony Vaccarello signed on at Saint Laurent back in 2016 and since then we've seen him steadily churn out bags that work well for brand's customer base. His designs are rarely shocking or out of the norm, and some may say that he plays it safe, but you know how the old saying goes "if it ain't broke, don't fix it". While critics argue that Saint Laurent's assortment is too logo heavy or that the designs are too similar, at the end of the day it's the consumers who matter. His designs work in the fact that they sell, and newer designs like the Loulou, Sunset and the Niki have returned season after season.
While Vaccarello has not been quick to revamp the brand's entire assortment, in recent seasons he has strayed ever so slightly with designs that are a bit cleaner and more paired down in design than past seasons. And in the age of padded, puffy, quilted flap bags it's nice to see a bag that's a bit cleaner and more structured and that's exactly what Vaccarello has given us with the new Saint Laurent Book Bag.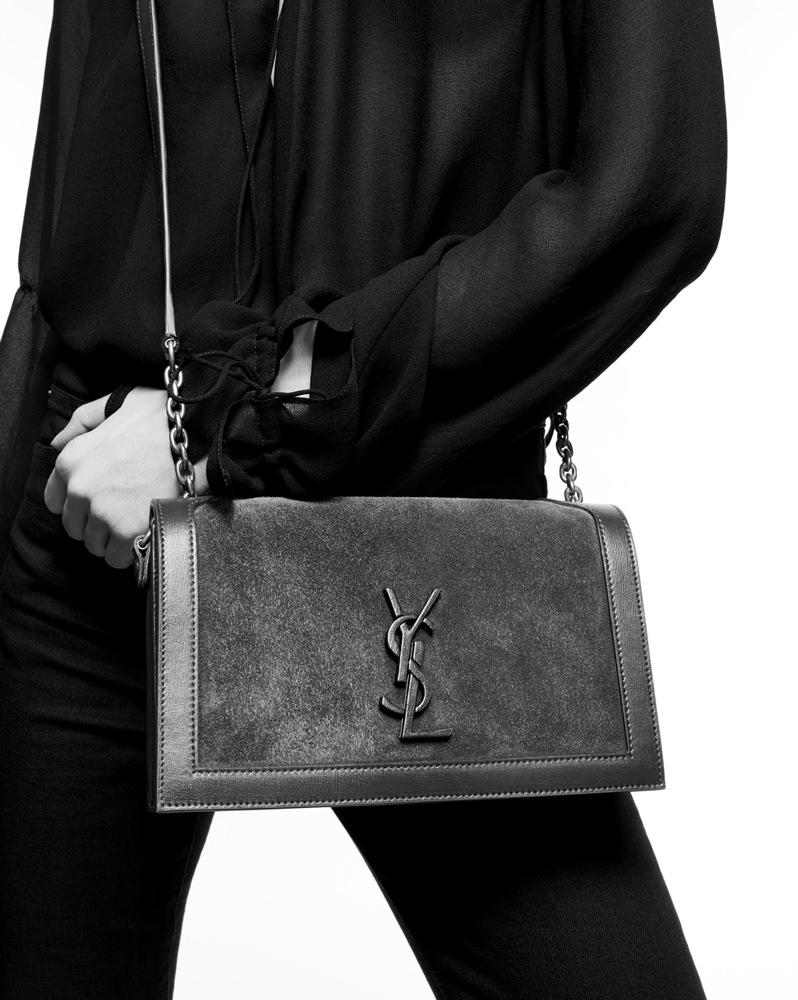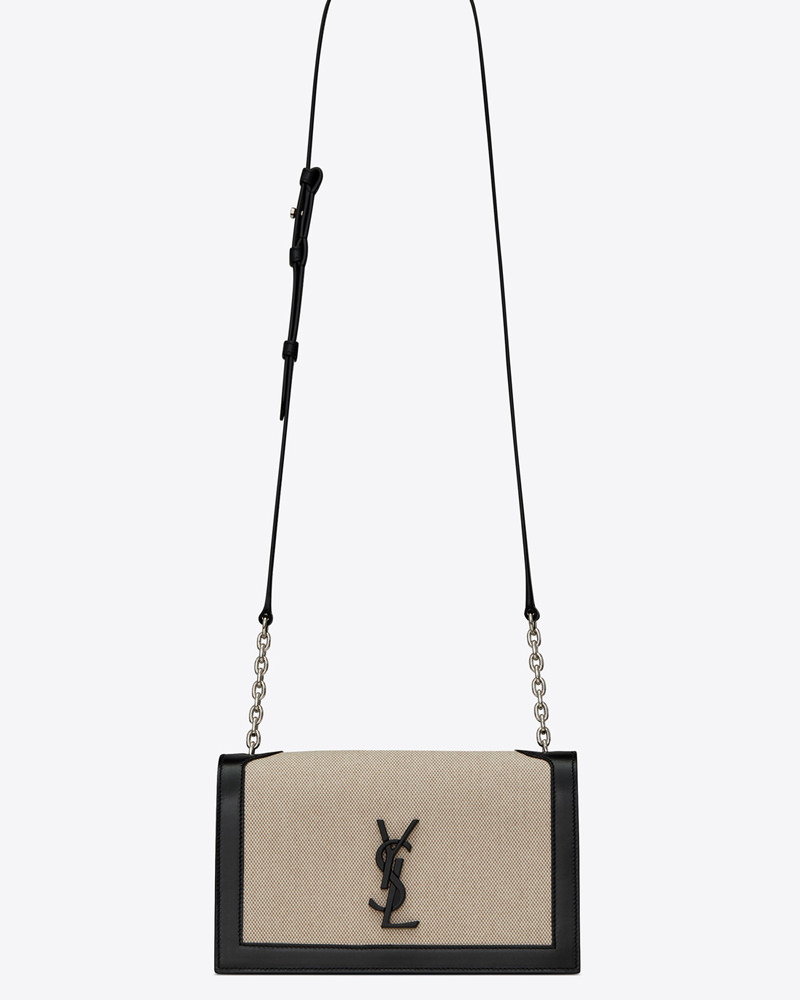 This slightly structured flap bag features a bold YSL logo, but those who prefer a logo that is a little bit less in your face can opt for a monochrome version. There's an adjustable leather and chain strap, and inside there's a center compartment accompanied by a front slit pocket. The bag is lined in suede and finished with a magnetic closure.
The Book Bag is an online exclusive item and is available in a few different variations from all over leather and monochromatic suede to a two-toned canvas/leather option. Currently there is only one size of the Book Bag offered and all iterations are retailing for $1,950. Overall dimensions are 5.8″ L X 9.4″ L x 3.1″ D.