Jean-Michel Basquiat is largely considered one of the most influential and important artists of the 20th century. Widely known among the downtown New York art scene of the 1980s, his work was rich with references to American pop culture and African art, with key elements from his work being known and recognized around the world. To this day, over 30 year after his death, Basquiat's boundary-breaking work continues to resonate with the modern art and fashion crowd.
Now, Coach is collaborating with the artist's estate, in celebration of the artist himself and his collection of work. The brand has just released a collection of RTW, handbags and accessories worn in the brand's newest ad campaign by a new generation of revolutionaries. The campaign includes Jennifer Lopez, Michael B. Jordan, Jon Batiste, Diana Gordon as well as the artist's own niece, Jessica Kelly.
I'm not an elitist but an autodidact who would like to be a part of the family of artists
—Jean-Michel Basquiat
Creative director Stuart Vevers worked alongside Basquiat's estate to create the collection, using the visionary artist's work to inspire him. The artist's most iconic motifs are featured throughout the collection, all of which Basquait used throughout his work. A promient fixture of the NYC art scene, the NYC skyline appears throughout this new collection. Many of Basquiat's first works appeared on the streets of NYC's Lower East Side neighborhood, making New York a pivotal element for Basquait's creations.
Two other key focal elements are seen throughout the collection—a crown, and a fun dino Pez Dispenser, which was seen in the 1984 work of the same title. The crown is a tradermark from Basquait's early graffiti days, and it is said to symbolize power and status, but it can also speak to the cost of fame. The Pez, was illustrated by Basquiat and resembles a T.Rex. The addition of a crown atop the mythic movie monster suggests a statement on pop culture and inequality. Check out more from the campaign below.
1 / 3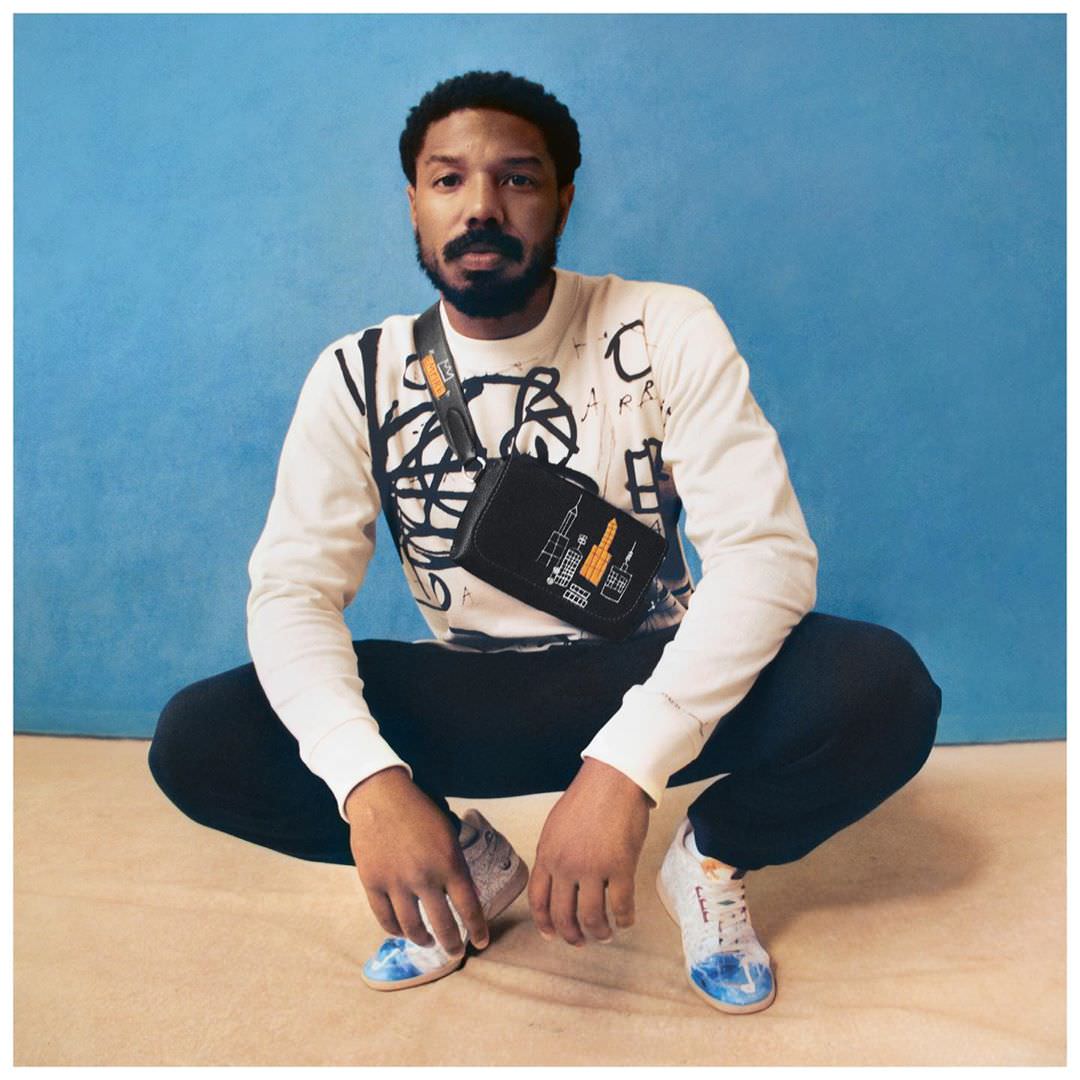 2 / 3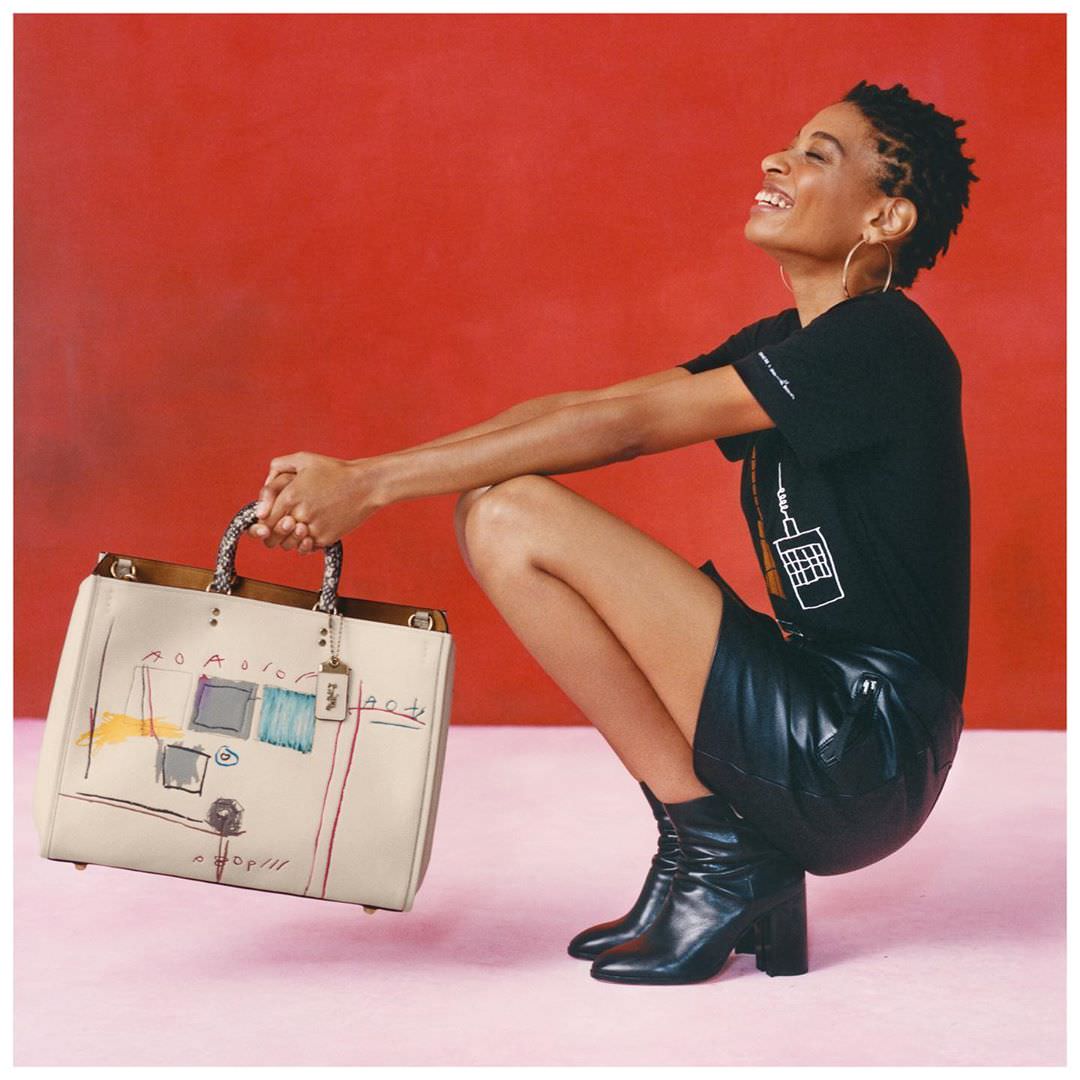 3 / 3