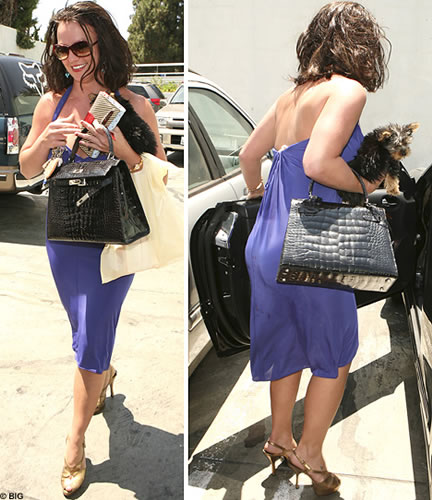 Say it ain't so. The Queen of Worst Dressed, ah yes Britney Spears, was snapped carrying a absolutely drool worthy handbag. Even worse is that she carried this bag, knew she would be photographed with it, dressed horribly, and there is that poor bag, calling my name to save it. I can do this. I can have my people talk to Brit's people and let them know her Hermes Crocodile Kelly would look much better on me. A Hermes bag is hard to get your hands on, let alone a Croc Kelly. Who knows what she will do with it? Stuff it with her tiny dog and Cheese Puffs? I sure hope not. Maybe having a manager now keeps her looking a tad better. Nevertheless, the Hermes lovers out there are disgruntled and beside themselves that Brit has this handbag.
To make matters worse, it seems that Brit got in a mini accident while her Croc Kelly was in tote. TMZ reports (and shows a video) hence her crouching tiger showing crotch shot below. She had to check the damages, and now we all feel damaged having seen her in this pose.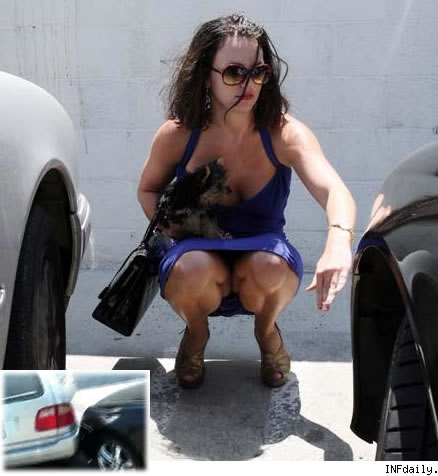 Just hand over the bag, and no one will get hurt!
More pics below!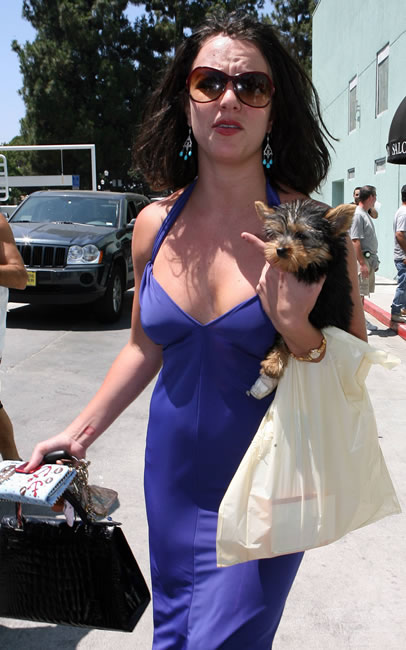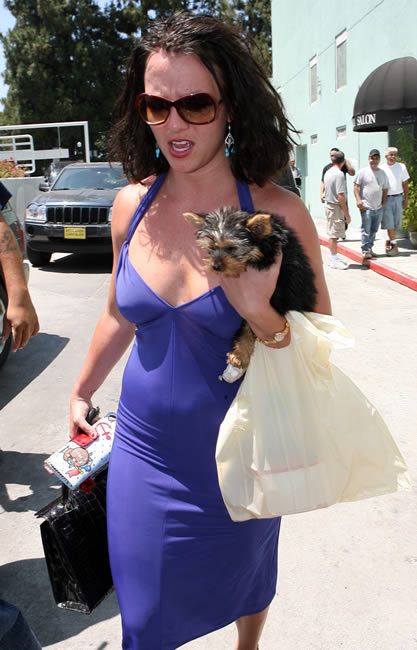 Images via Gossip Rocks and TMZ