When you're a handbag lover and hear the word Gucci, it's likely you immediately think of one of two things, or sometimes both. That would be the Gucci GG Supreme print or the iconic and instantly identifiable Gucci Web. Both motifs are historic parts of the brand's genetic code, utilized for decades on various products from bags and shoes to clothing and accessories. Both emblems have been reinvented time and time again, and for the coming season, the two unite within Gucci's latest bag, the Attache.
Classically Chic
The Attache bag marries two of Gucci's most important house codes, creating the 2022 version of everything that is coveted and popular in the designer handbag world. There's a bit of a vintage feel coming from the historic Gucci Web, then there's the bag's silhouette, which feels incredibly modern and fresh. To finish it off, Gucci's Monogram print appears, which remains relevant, feeling modern yet classic at the same time.
Yes, it's true; Monogram never really goes out of style.
Wrap all of this into one, and you've got the Gucci Attache bag, a bag I personally am delighted by and feel that many Gucci loyalists and handbag collectors alike will covet too. The bag's hobo silhouette is incredibly relevant to the season, and its shape will be one of the most wanted for fall.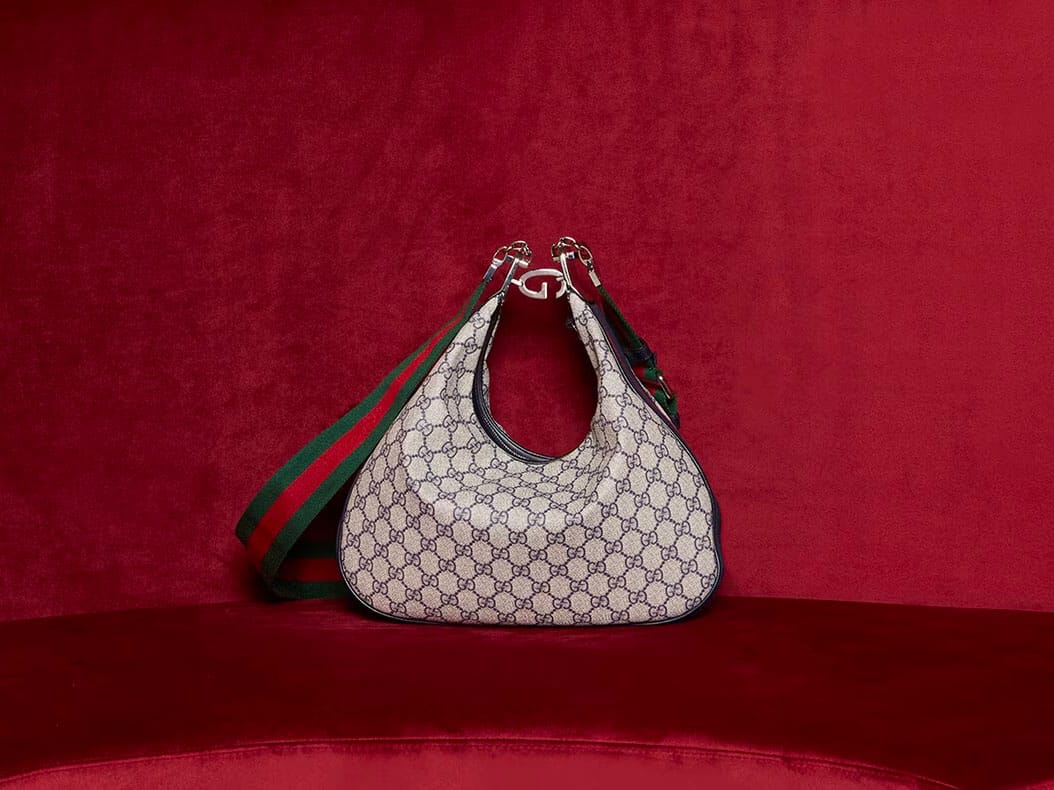 A Vintage Vibe
Said to be a nod to timeless Hollywood glamour, the Attache is distinguished and refined with its cool crescent moon shape and G-hooked closure. It's this hook closure that gives the bag its name, said to be derived from the French word for "hook." The signature G is also an ode to Gucci's heritage, furthering the bag's vintage appeal.
Available in two sizes, small and large, the line provides something for everyone, with leather and suede options available for those who prefer something more understated but still enjoy the classic Gucci feel. The bag can be worn with the signature G-lock hooked or unhooked, which allows the bag's look to take on a completely different feel.