The world Alessandro Michele has created at Gucci continues to rule conversations in the fashion world, and especially the accessoriees world, and rightfully so. He has a way to infuse inspiration from significant places, like taking a look back through the archives and nodding to fellow designers both young and old, that can only be described as so Gucci. In fact, Gucci has such a strong and recognizable presence that we as bag lovers can spot a Gucci bag and accessory from afar.
And when it comes to the word handbag, we all have a specific look in mind too: square or rectangular, and large enough to hold everyday essentials. But we know that isn't always the case, and one shape of handbag that is underused—but when done right, makes an impactful statement—is the round bag.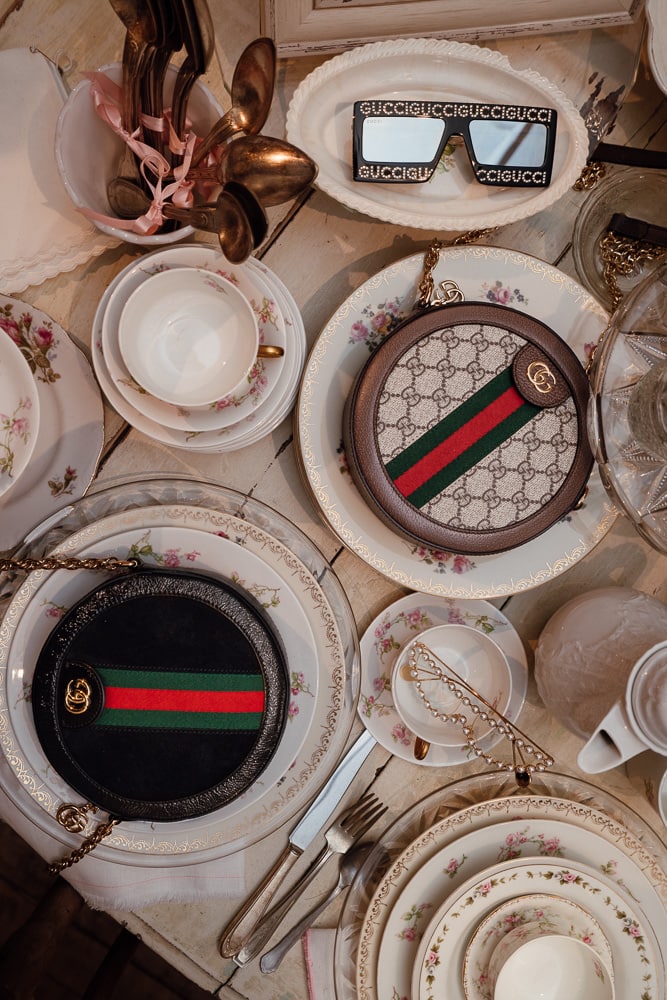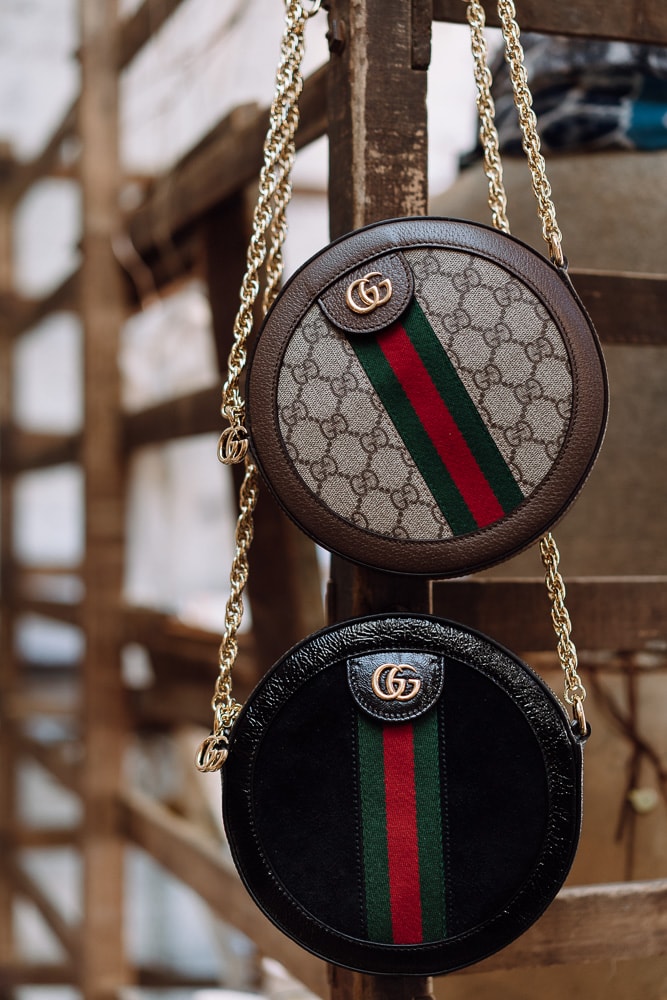 Fresh for Cruise '19, Gucci introduced a new Ophidia bag, the Gucci Ophidia Mini Round GG Shoulder Bag, in two iterations: beige/ebony GG Supreme canvas and black suede. Though mini, this bag fits essentials and does so in a striking way, offering classic Gucci touches to an eye-catching design.
Gucci Cruise '19 – Round Highlights
The first version is crafted in GG Supreme canvas with inlaid green and red Web stripe, which is one of the most sought-after combinations in the accessory world right now. In fact, Gucci was able to not only bring back the monogram, but make it so incredibly lust-worthy that almost everyone I know—incredible fashion enthusiasts and simple bag lovers alike—wants a Gucci monogram bag.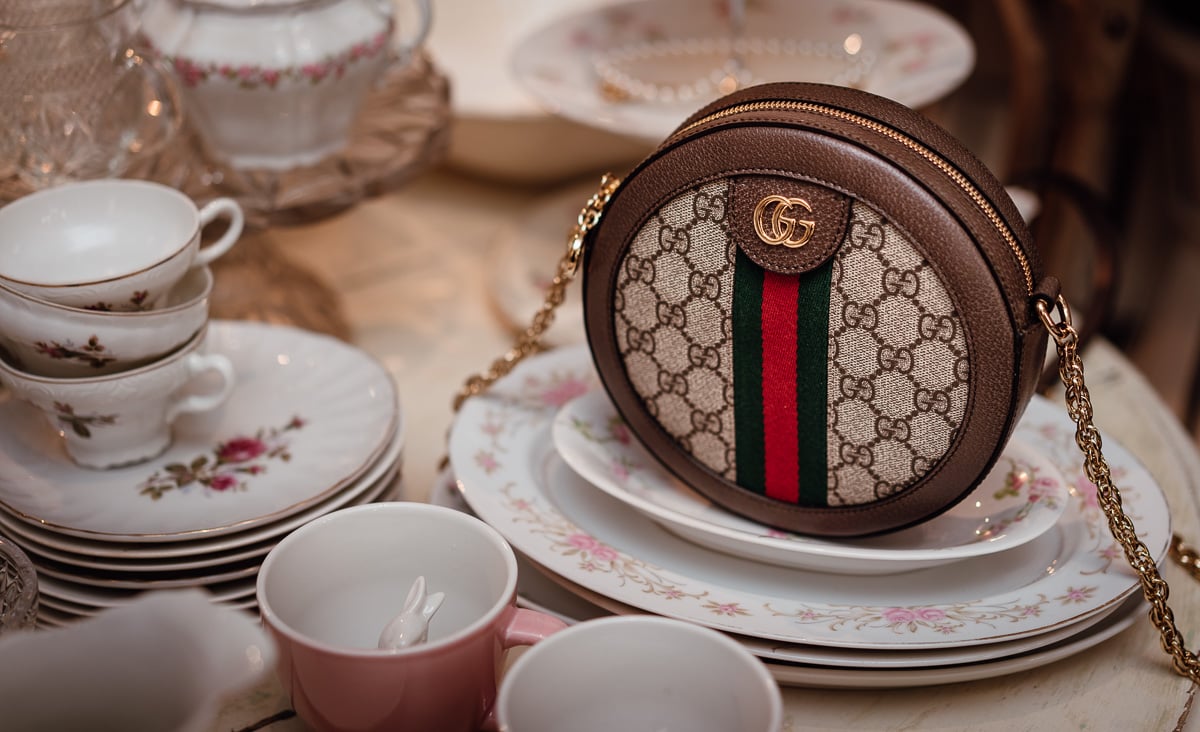 There is the Double GG on the center of the bag, but this has been miniaturized too, which I really like the dimensions of it on this bag. The Double G was pulled from the archives of Gucci from the '70s and can also be seen on top of the leather tab detail and the zipper pull. Alongside the Supreme canvas, brown leather trim accents the bag with shiny gold-toned hardware, including a gold chain strap.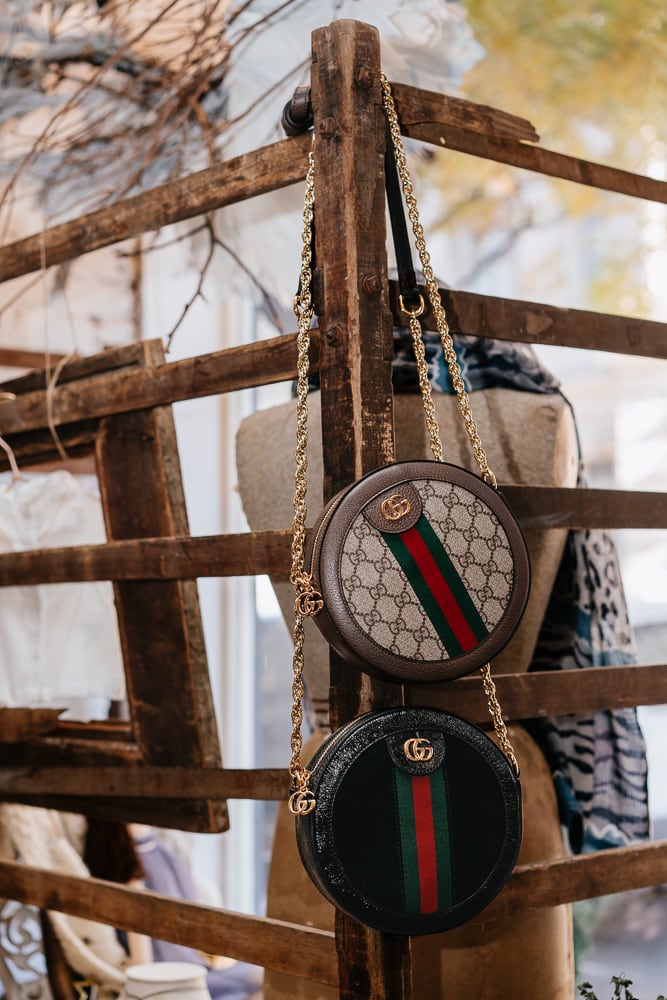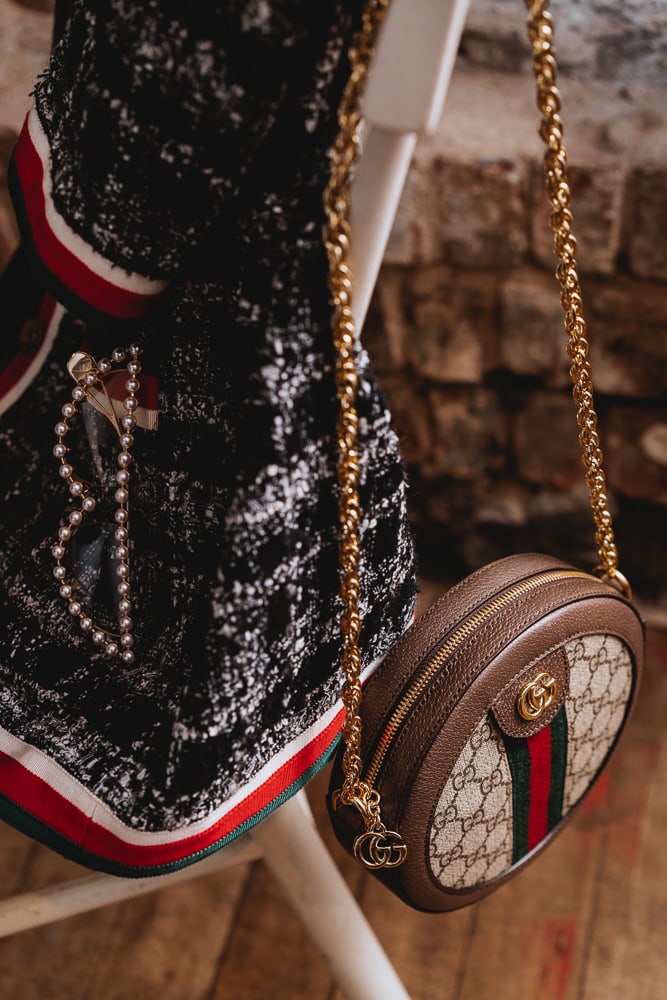 The second version is crafted with black suede and black patent leather trim, which adds a bit of a shiny element. The rest of the details are the same as the other version, including the gold-toned hardware and green-and-red Web front detailing. Both bags feature microfiber lining, which gives a suede-like finish while remaining light and not weighing the bag down.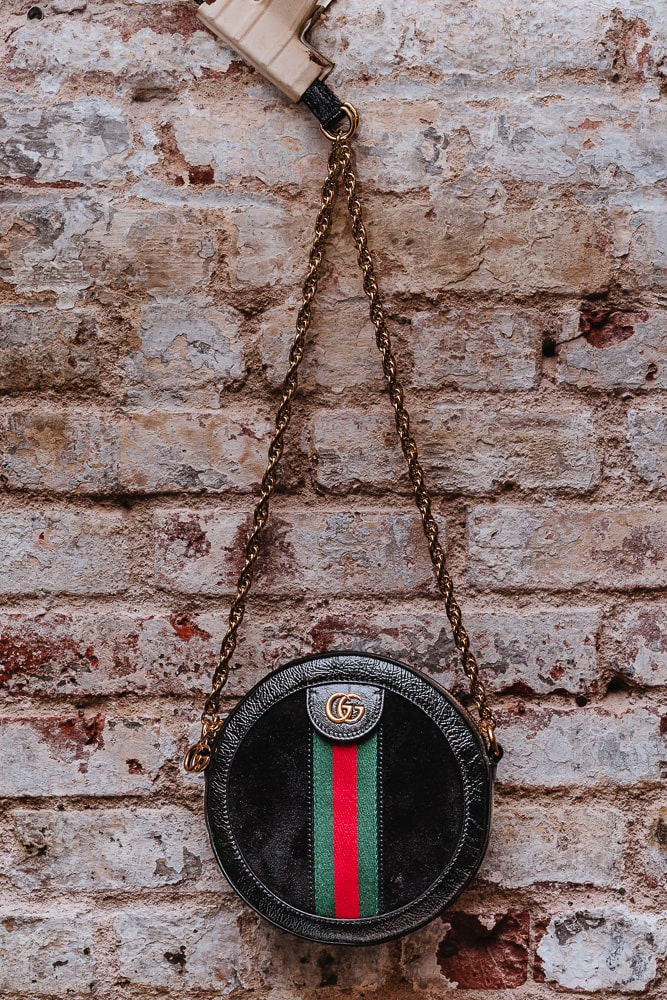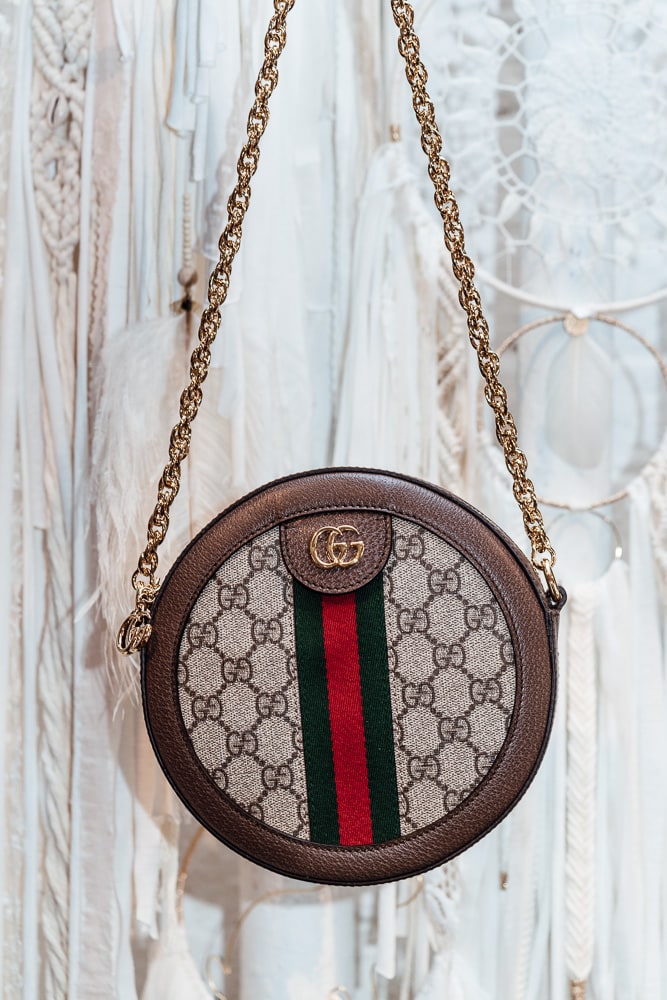 Let's talk a bit about size now. The Gucci Ophidia Mini Round GG Shoulder Bag is small, as its name suggests, with overall dimensions of 7″W x 7″H x 2″D. Though not the size of your average everyday bag, the bag still allows for necessities to be carried. First and foremost, it will carry your phone. While you can't fit a traditional wallet, you can slide in a card case (which I do with all of my compact bags), keys, lipstick, and other small items you take with you daily. The more time I've spent around bags, the more I've found if you edit your bag down, you can fit your daily items easily, and it is actually quite freeing to not have to carry a large, heavy bag that surely has items you do not need.
Both bags are currently available via Gucci.com and both make for a great holiday present!