A little over two weeks ago, I celebrated my birthday. Not just any birthday, the big 40.
I have entered a new decade of my life, and it also marks 20 years of being together with Vlad, 15 of them married. Plus, it also marks 18 years of PurseBlog and PurseForum, as we started in 2005.
Really, this month marks a lot of milestones in my life, and I celebrated with a low-key dinner with the person I love, followed by a brunch with my kiddos, which is my ideal way to spend my time.
I also celebrated with my new Gucci Horsebit Chain Shoulder Bag, and while this silver version of the bag feels celebratory and ideal for a dinner out or a party, I am also calling this the bag of fall 2023. For me, many of my bags hold sentimental value and tie back to a specific occasion, and my new Gucci bag will always remind me of my 40th birthday.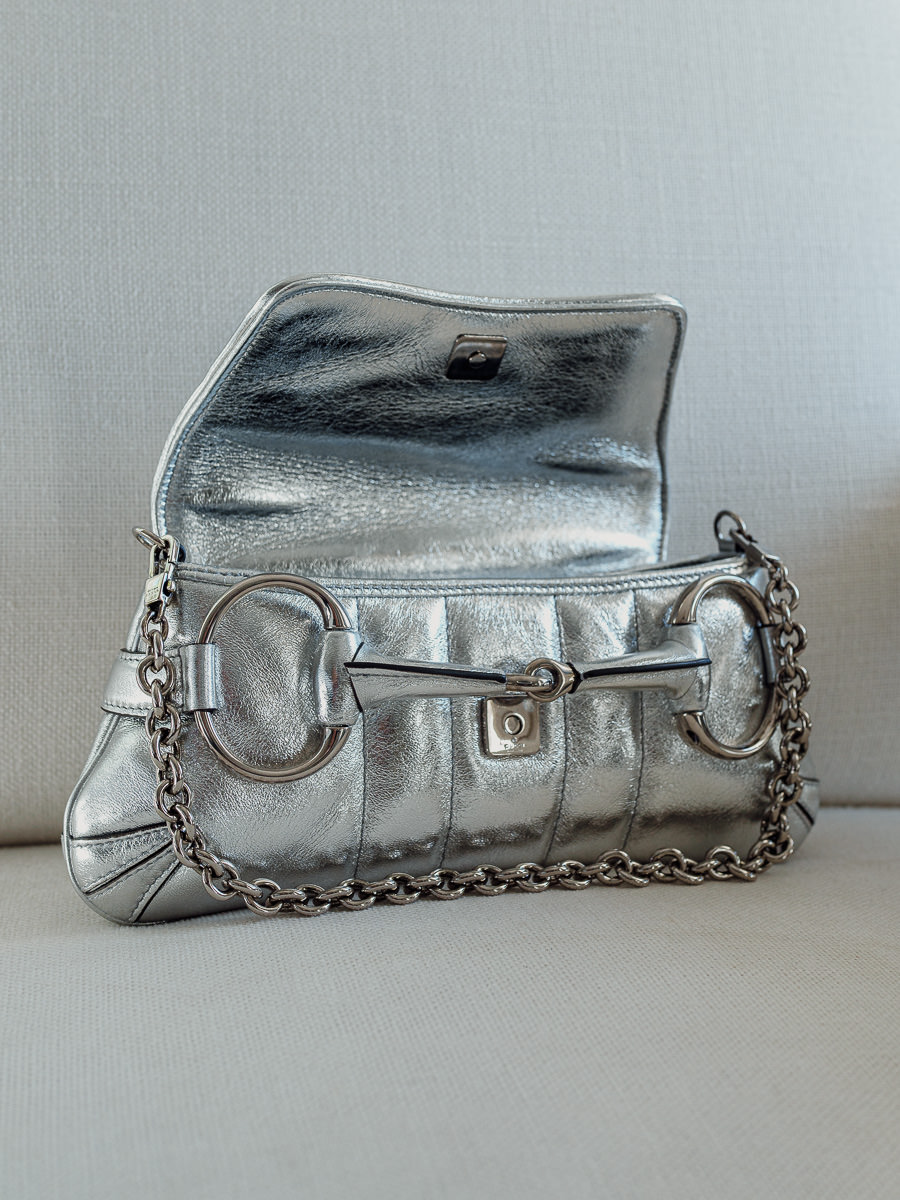 More on this being the bag of Fall 2023, I ran into my friend who works for Miami Design District last week as a VIP shopper, and she said that this is the bag people are coming and looking for constantly, and honestly, I absolutely understand why.
The buzz around Gucci right now is palpable. Its highly anticipated Ancora show just wrapped up a few short hours ago under new creative director Sabato De Sarno, and everyone is talking about Gucci (you can rewatch the show on Gucci.com). And this Horsebit Chain bag feels reminiscent of old Gucci in the best way possible.
A Big Anniversary for the Horsebit
In fact, Gucci is celebrating its 70th Anniversary of the Horsebit, and the emphasis on the iconic hardware takes center stage. Even with a new direction, this remains a Gucci staple and is a nod to one of the most memorable Tom Ford Gucci Era bags from Fall of 2003.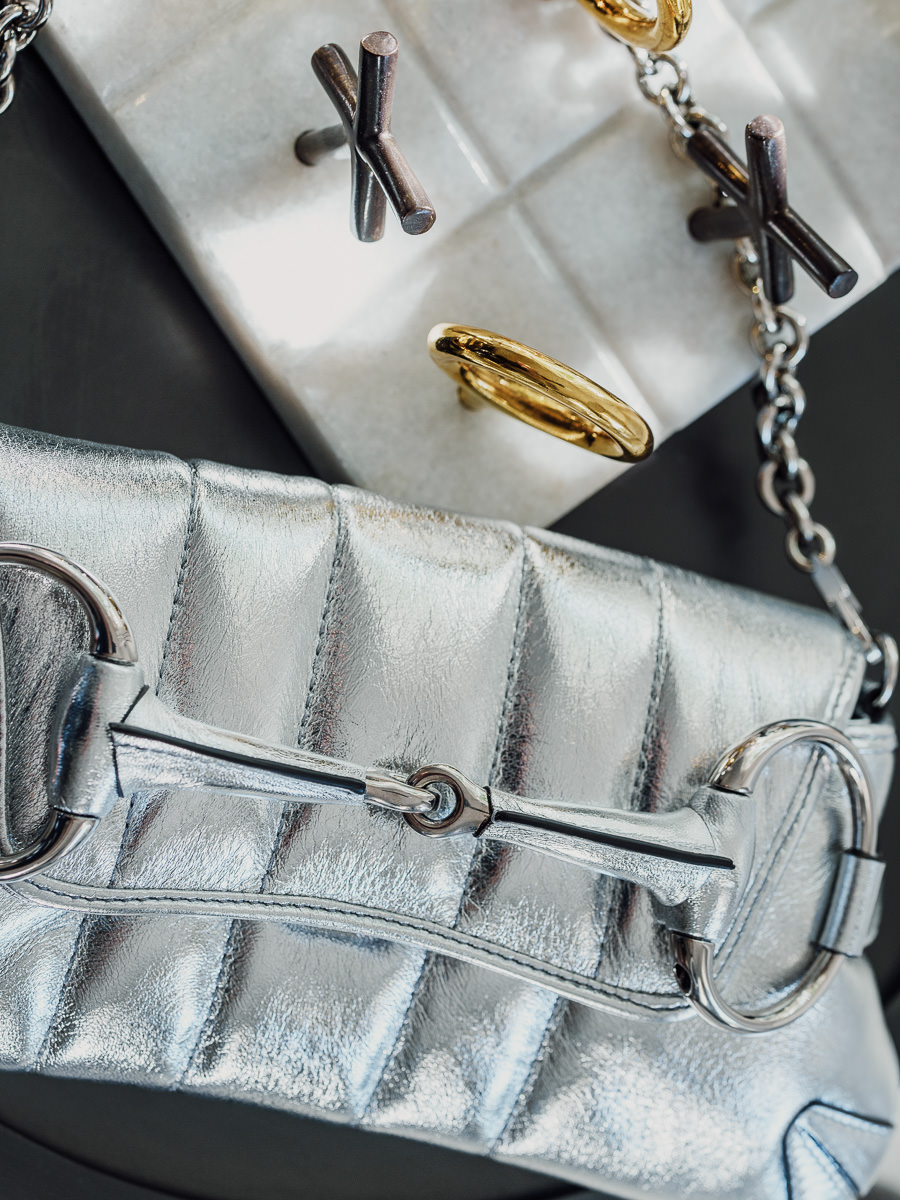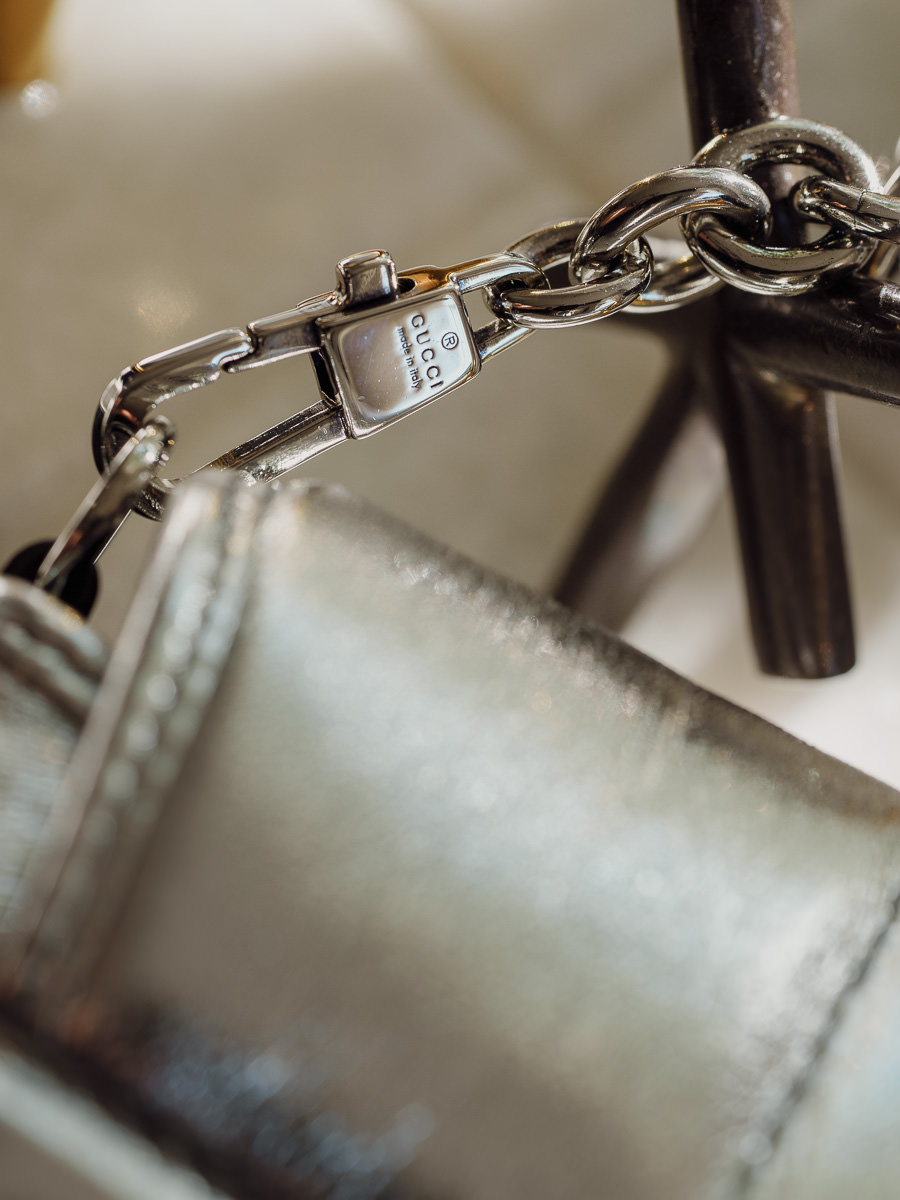 There are two sizes of the Gucci Horsebit Chain Bag, and mine is the smaller of the two. Both have the same details, just different sizes, starting with the oversized Horsebit chain hardware that sits on the front center of the bag.
The bag offers quite a bit of versatility in how to hold the bag, in the way of double shoulder straps or hand carrying. Speaking of the bag, there are two sizes and, of course, a wide selection of colors and materials, including leather, GG canvas, and exotic variations as well.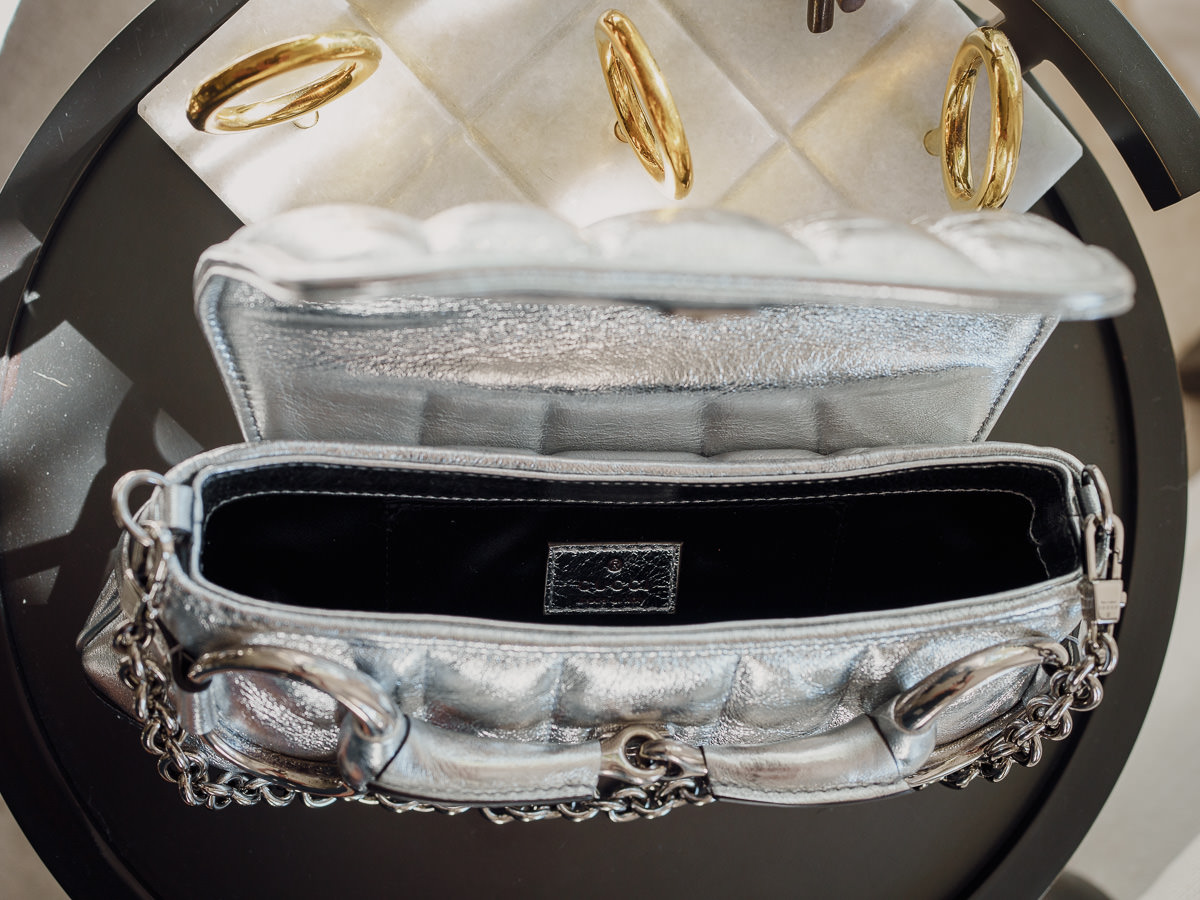 The color I was immediately drawn to was this fun silver, and the smaller size is just right to fit an iPhone Max, which is important for me. The larger size will obviously fit more, but I find this smaller size to be ideal for my wardrobe and handbag collection needs.
Everything about it feels nostalgic in the best way possible, and my excitement for what's to come at Gucci and how Sabato will marry the direction and historical elements of the past to the present with his vision has the fashion world waiting on the edge of their seats.
For now, I will be anxiously waiting and anticipating while carrying the bag that will remind me of my new decade of life while also bringing me back to the time right around when we started this site, so everything about this bag feels full circle for me.