As it seemingly does every year, the holidays have arrived on our doorsteps. With this busy season of events and activities come some of the best campaigns and bags luxury houses have to offer, and typically, it also means a little bit of glitz and glam.
Gucci has always brought shiny tweaks to its holiday lineup, and this year, the beloved Gucci Horsebit 1955 line is being updated with a sparkling iteration. This lineup is part of a 48-hour online exclusive, and I am thrilled to already have one of the items in my hands to share with you.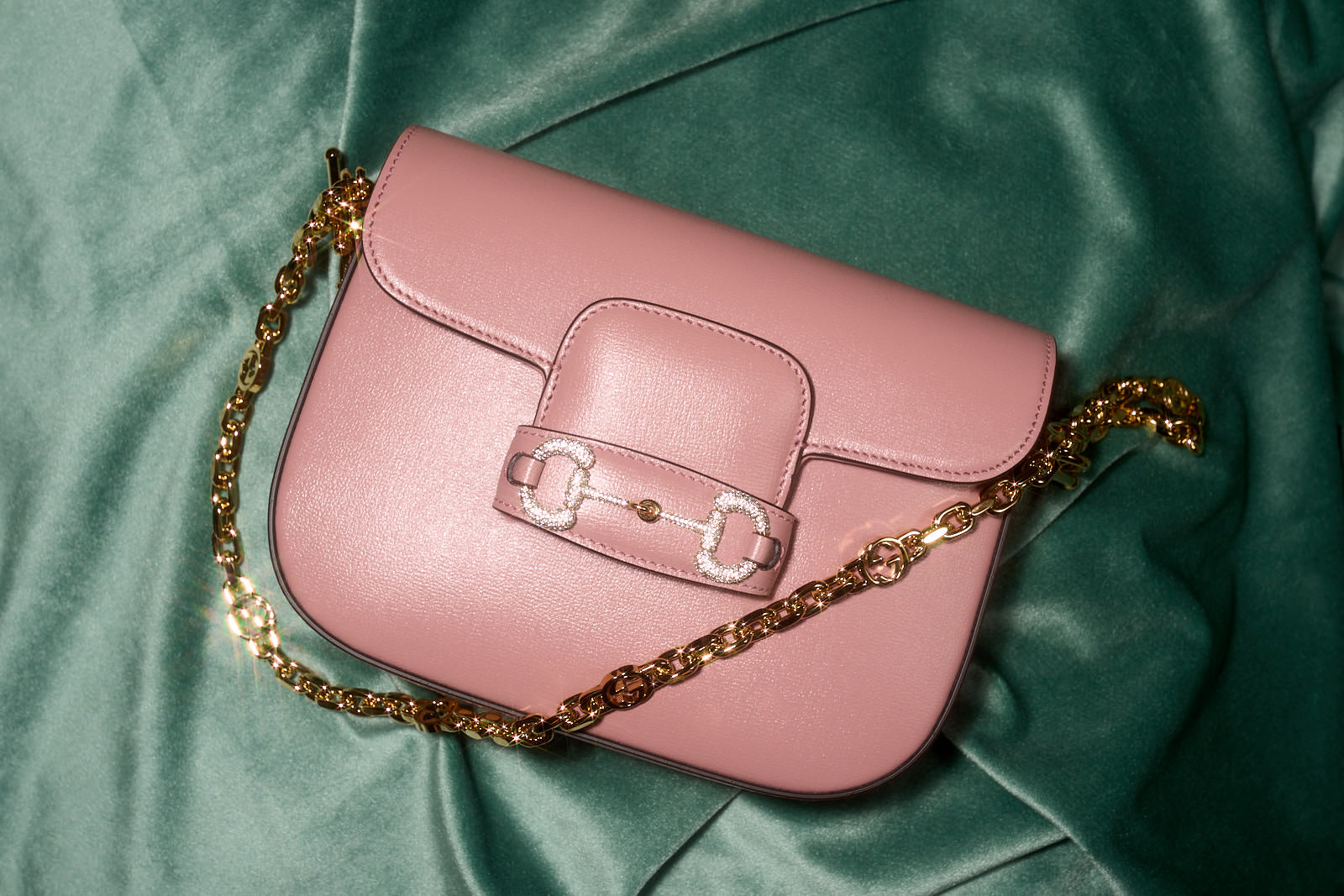 Crystal Hardware Detail
The classic Gucci-defining Horsebit double ring and bar are finished in all-over crystals to offer an exciting and glamorous take on the beloved bag (along with shoes and other accessories). As you may know, this bag is already a personal favorite of mine, and I will take all the different versions, but this one; this one really makes my heart sing.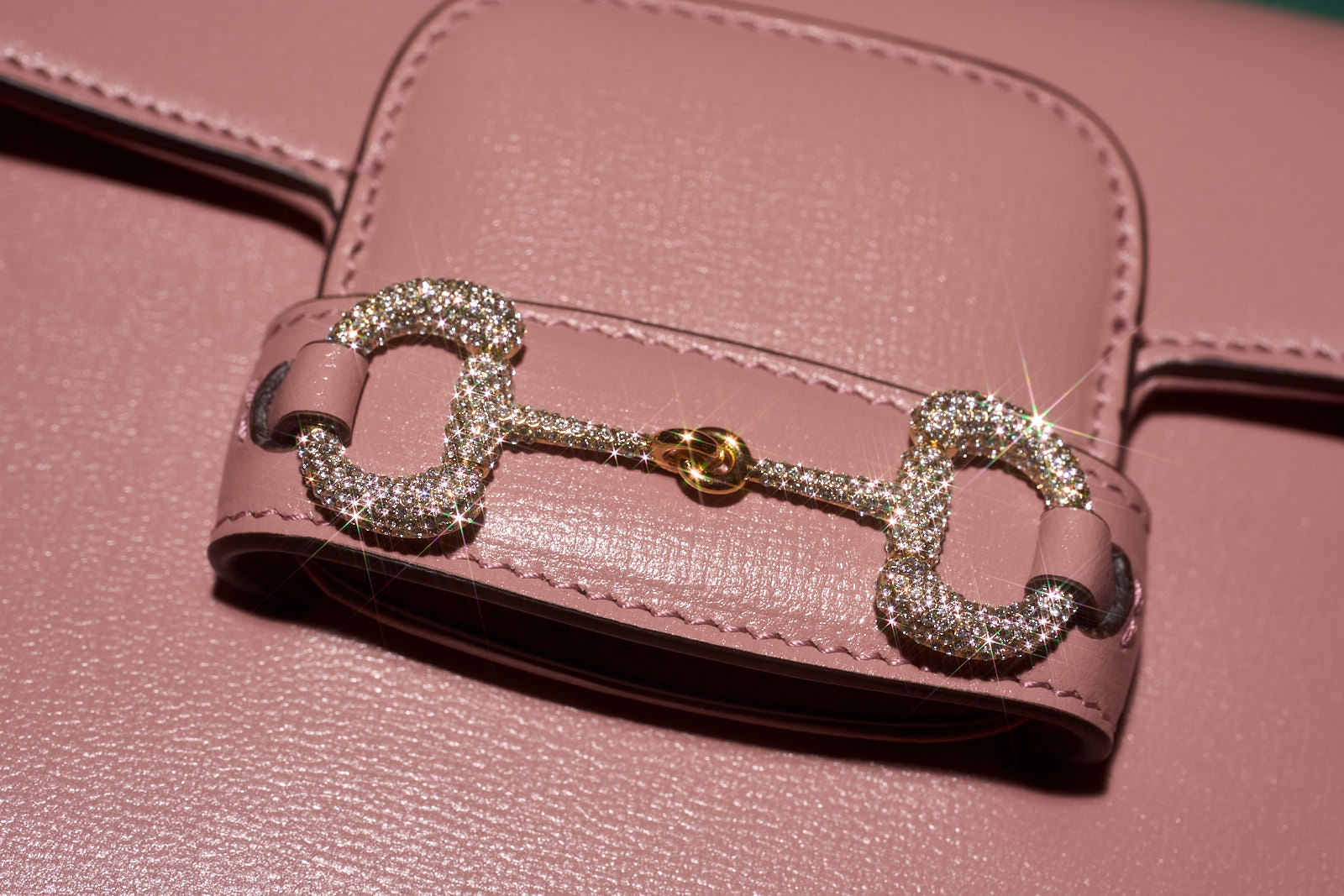 I often grab my larger size Horsebit 1955 for daily wear, but this updated Mini Horsebit 1955 feels ideal for everything from Holiday parties to evenings out. The detachable chain strap with the interlocking G motif feels far more like a piece of jewelry than a practical strap (though it still serves its purpose as intended), which is another special touch.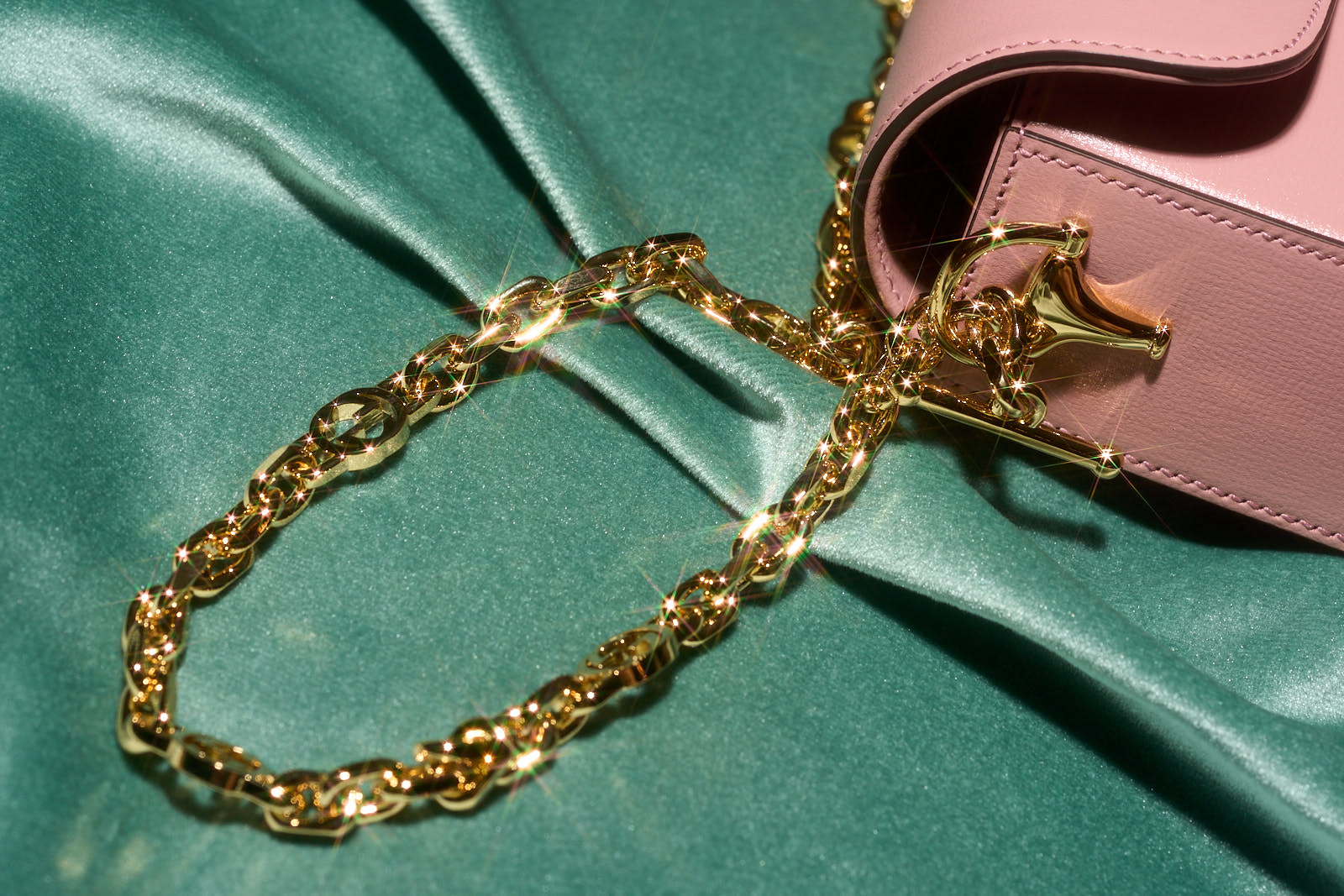 There are different colors of leather available, including my mauve pink version that reminds me of a very Florida holiday season, along with a stunning light blue, black, and white version. The size of the mini Horsebit is 8″W x 5.5."H x 2″D, and on the interior, you will find a cotton linen lining.
Final Thoughts
Though change is to come with the new creative director at the House of Gucci, the classic emblems that have defined the brand will continue to be integral within the lineup. The Gucci Horsebit is one of the most prolific core design elements, and investing in any piece that bears this house code makes sense.
This bag is every bit Gucci in the best ways possible. Notice the GG emblem intertwined in the chain strap – a truly beautiful touch. The small pave crystals all over the hardware are not fully recognizable from afar, but when the light catches it, you'll notice the bag immediately and close up; it is masterful.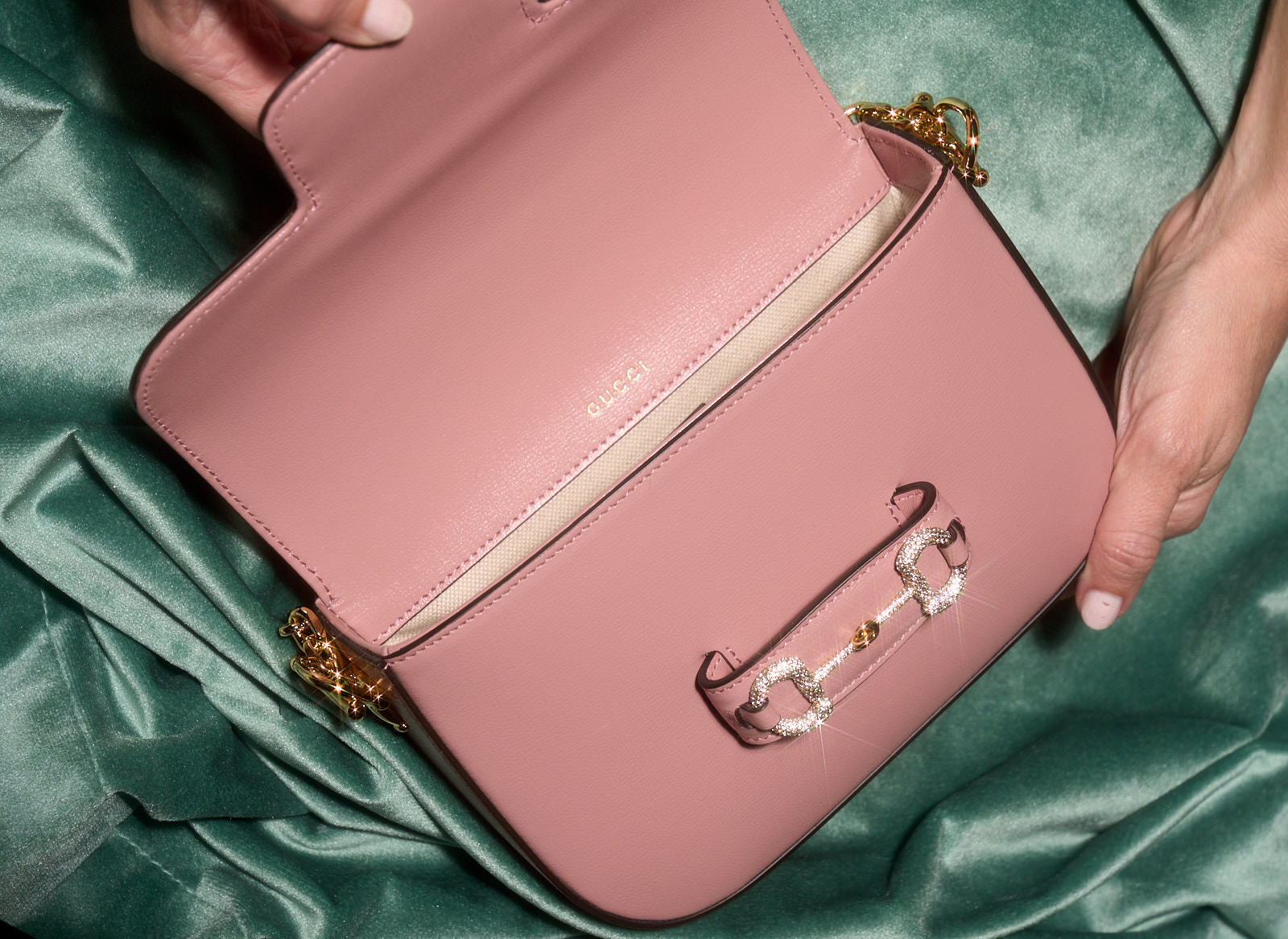 Other items, including an East/West version, a belt bag, a belt, a wallet, and shoes, are available. This bag immediately brings me happiness, and I can't wait to carry her all holiday season long!
Shop this collection at Gucci.com now!