Fendi is one of those runway shows we always watch very, very carefully. Not only are the Fendi's catwalks generally full of gorgeous bags, but the brand makes a habit of debuting its most important accessories designs right out in front for critics and customers alike. Personally, we like that a lot better than brands who choose to squirrel things away for only editors' and buyers' eyes at showroom appointments. After all, it's the shoppers whose opinions really matter. With that in mind, we're here to gather yours on the Fendi Rainbow Bag, which made its debut on the brand's Spring 2017 runway.
The Rainbow Bag fills an important gap in Fendi's lineup for a bag that's primarily meant to be carried on the shoulder, and chain-strap flap bags are a particularly trendy and consumer-friendly way to do that. The brand brings one of its house signatures into play with the closure, which features two multicolor studs that have previously been seen on both the brand's bags and its a la carte straps.
Beyond that element, the bag isn't terribly unique, but the shape itself doesn't have to be--bags like it are already reliable consumer favorites, and Fendi has an undeniable knack for taking simple shapes and embellishing them into undeniable, unmistakeable Fendi-ness. We saw how some of that will go for the season on the brand's Spring 2017 runway, but new stock photos of the bag from MATCHESFASHION.COM's upcoming listings give us some new detail and price information.
In its basic leather form, we now know the Fendi Rainbow Bag is priced at $1,700, which puts it on the lower end of Fendi's day bag lineup, broadening its already considerable potential consumer appeal. The bag's interior boasts two equal-size compartments lined in suede, while the exterior is smooth with no rear slide pocket. The bag's chain strap is long enough to be worn across the body, but it can also be doubled over for a more traditional shoulder bag length.
Check out some more photos of the bag and its interior below, plus the three colors MATCHESFASHION.COM has on preview. These bags are not available for pre-order quite yet, but if you add them to your wishlist on the site, Matches will email you when they become available so you can snap yours up ASAP.
1 / 5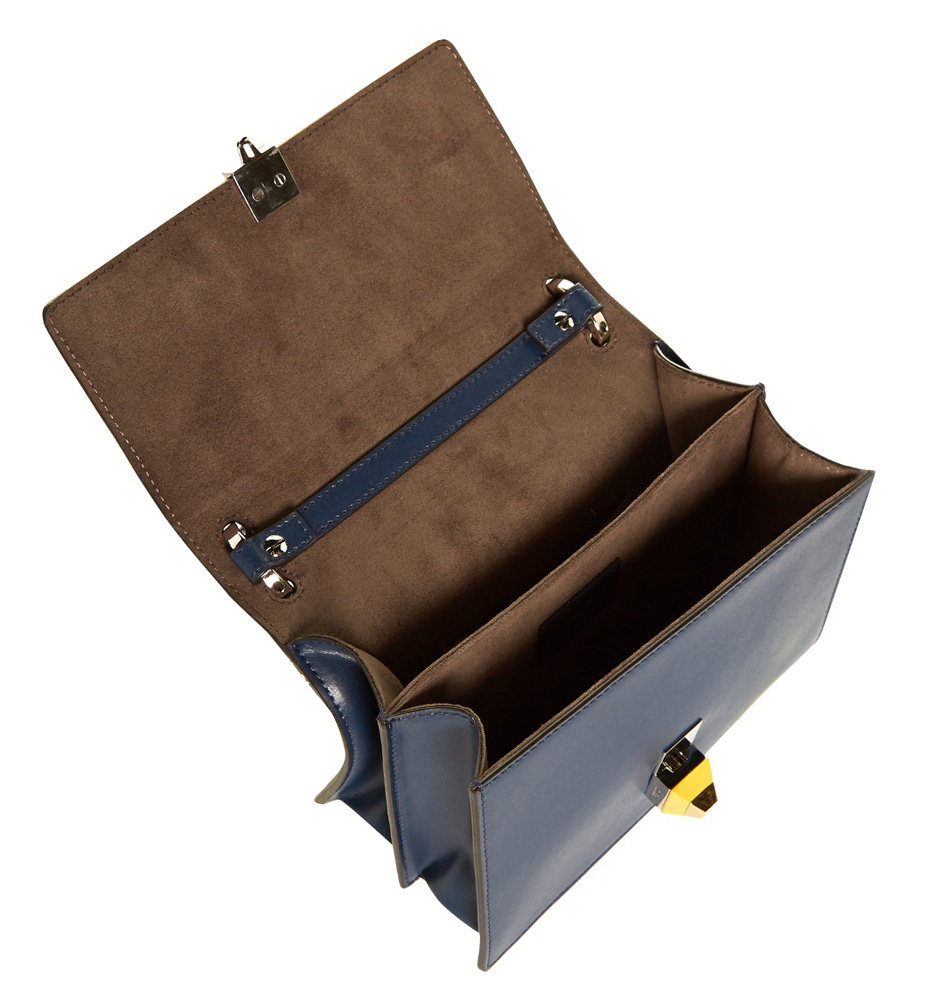 2 / 5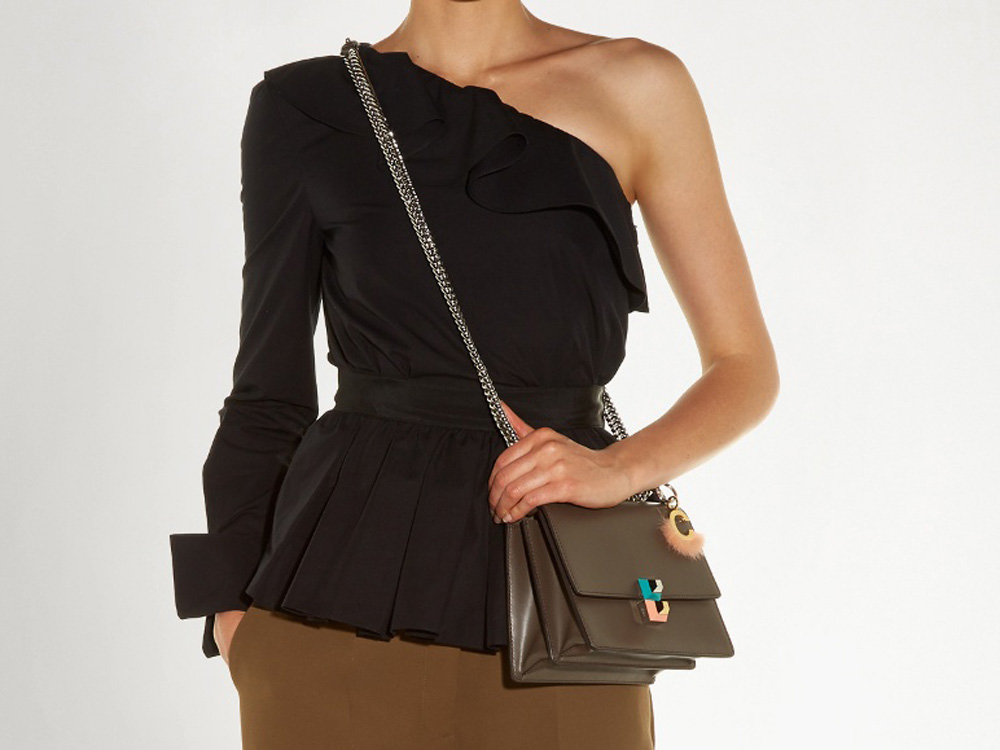 3 / 5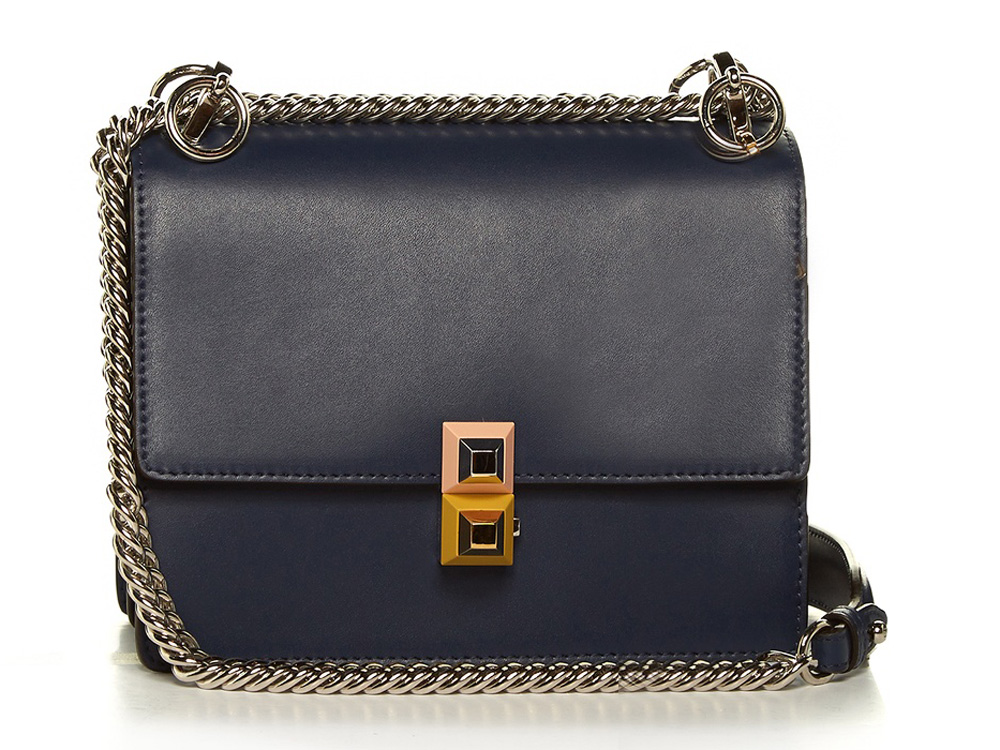 4 / 5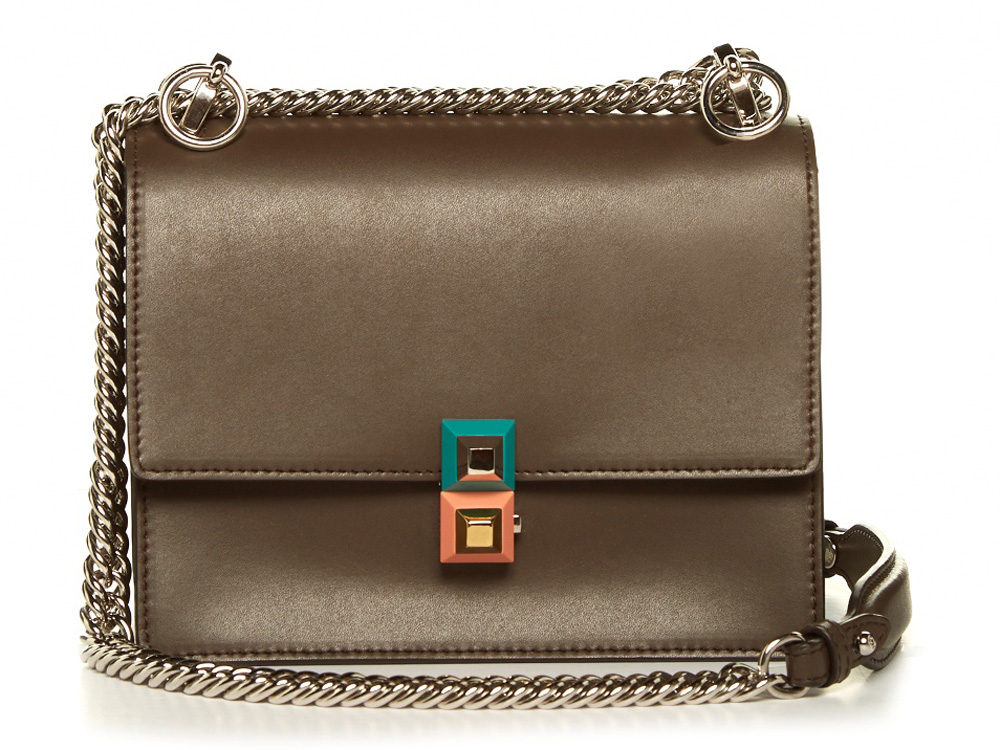 5 / 5