With NYFW and LFW behind us, we're kicking off our coverage of Milan Fashion Week, which is definitely one of Europe's most fashionable cities! One of our favorite parts of this month, which we like to call the fashion Olympics, is comparing the different looks and, more specifically, the bags we see in each city. We're buckling up for more fashion, more fun, and, of course, the bags! Let's get to it…
Day one was Fendi day, which means that, of course, showgoers showed up with their best Fendi bags in tow. We spotted some stunning woven leather bags like the Peekaboo ISEEU and the newly introduced Fendi Origami bag. As for the RTW, we saw cool looks consisting of dark denim, black denim, flowy long layers, lace, and more.
Check it all out below!
A Bit of Khaite, Fresh Fendi, and More!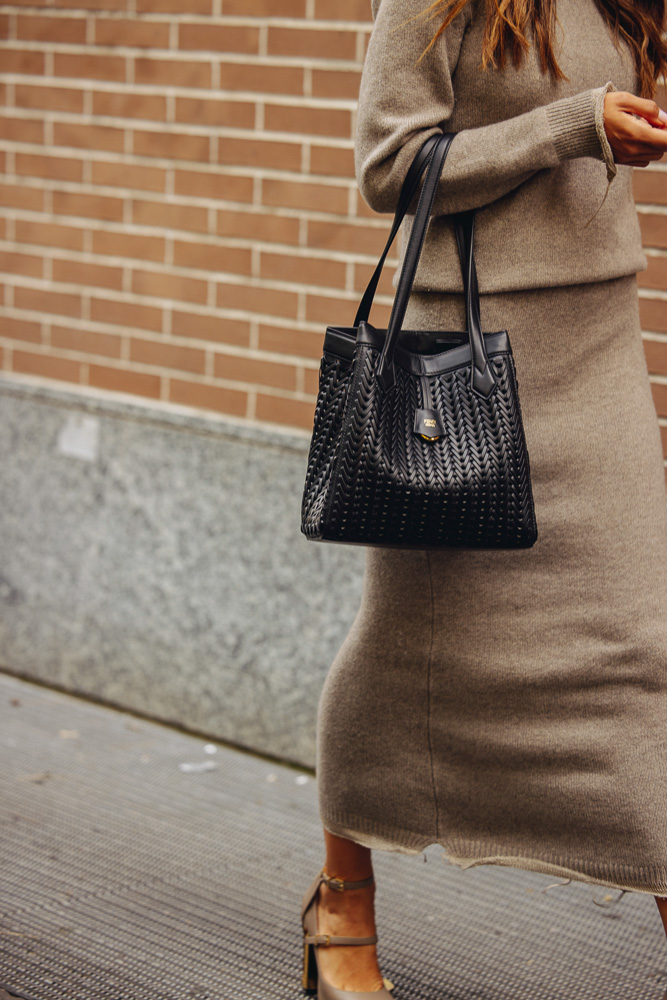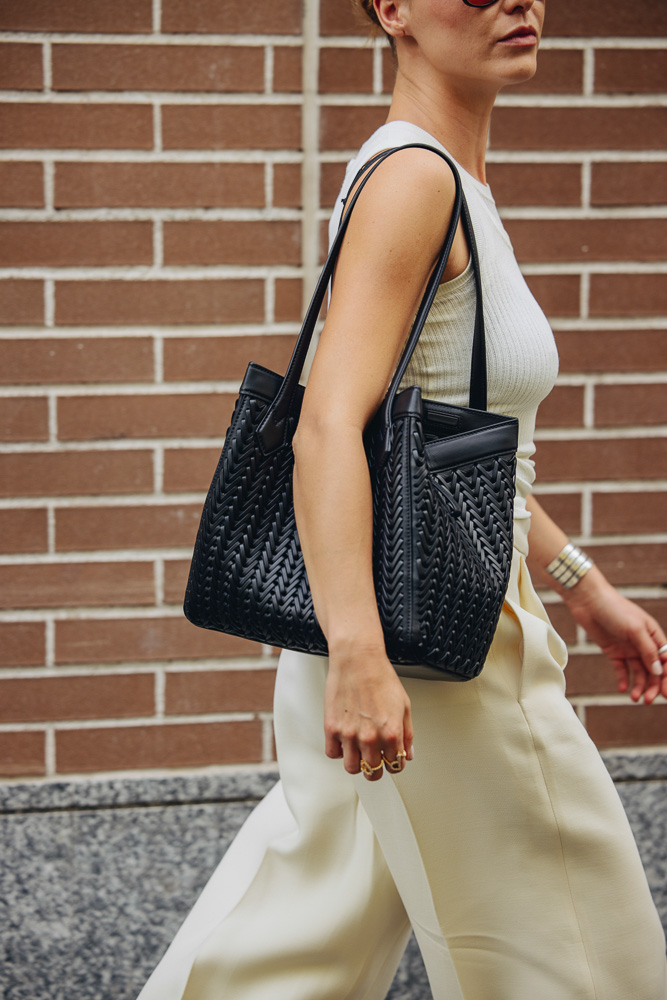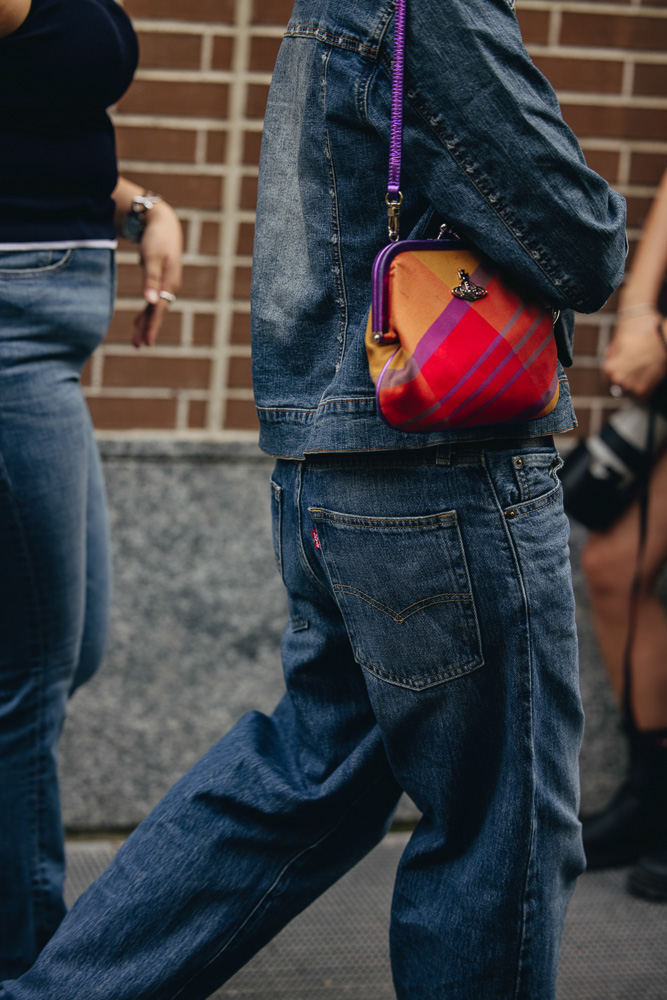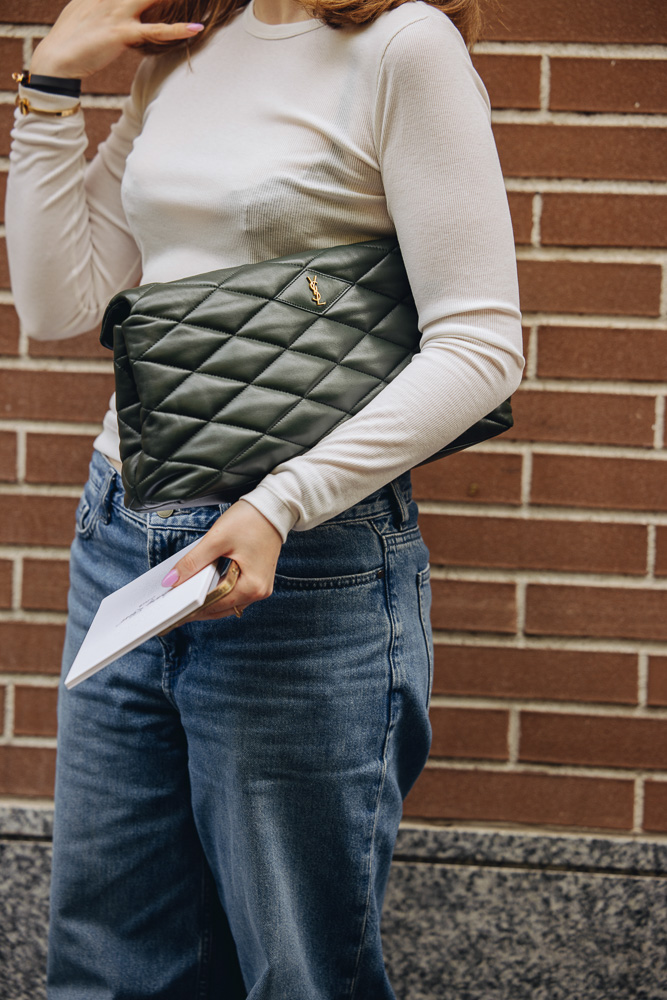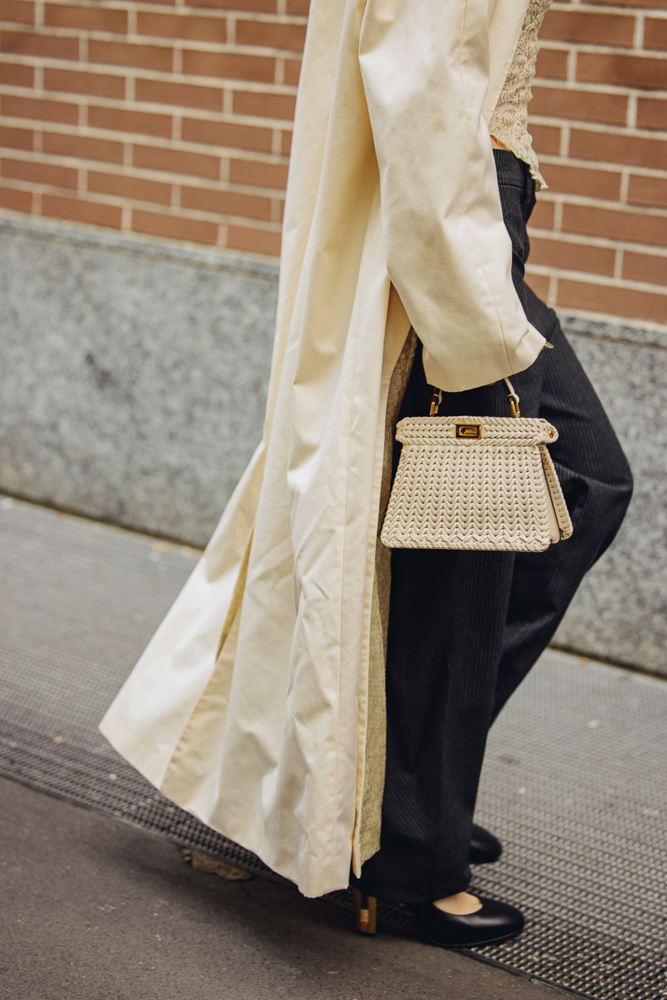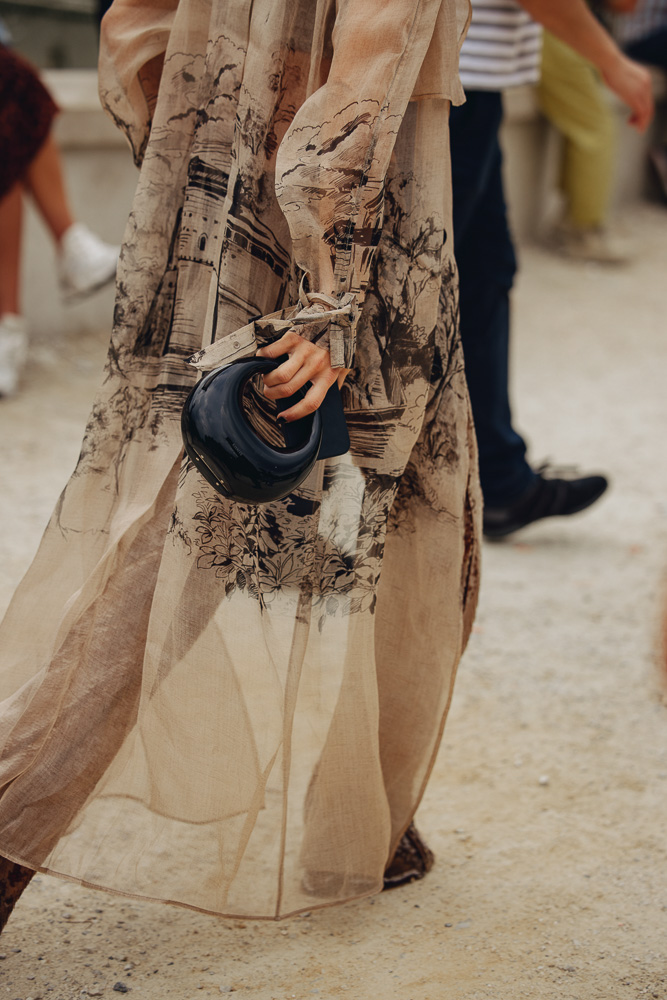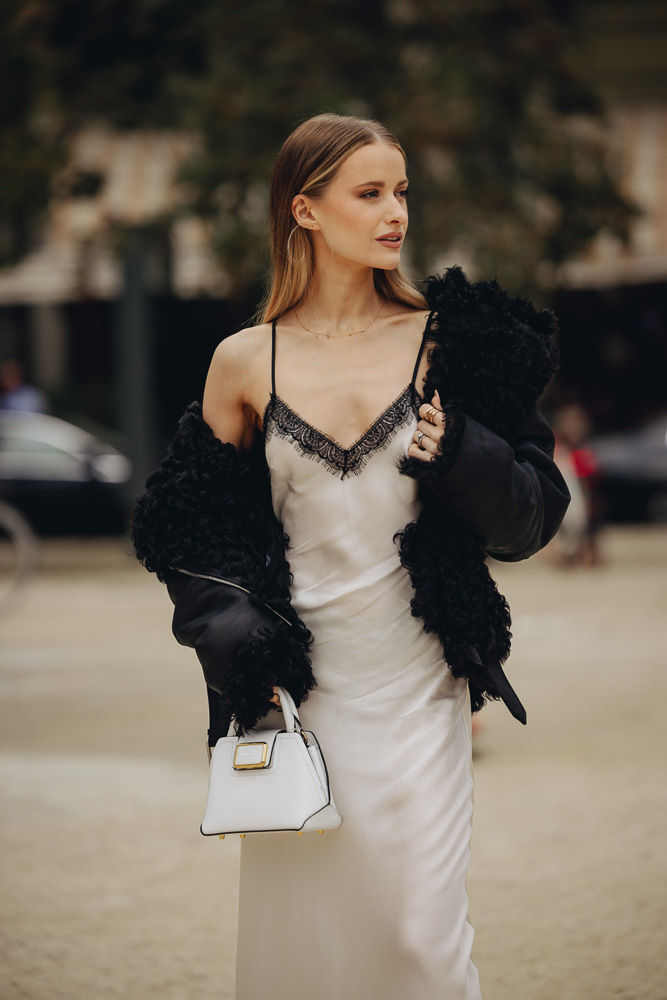 Photos by Claire Guillon for PurseBlog