The majority of confessionals we've published since starting this series are deeply introspective and allow the confessant to reflect on their shopping habits and love for bags. This week's candidate strikes a different tune altogether.
This 40 year old CFO from San Francisco keeps it minimal and brief on the responses, but provided us with glorious eye candy that prompted us to publish her story. Feast your eyes on a colorful selection of her growing H collection and don't forget to submit your very own confessional for a chance to be featured on PurseBlog!
The Basics
Age: 40
Gender Identity: Female
Location: San Francisco, CA
Occupation: Chief Financial Officer
Industry: Financial Services
Salary: $400,000.00
Household Income: $660,000.00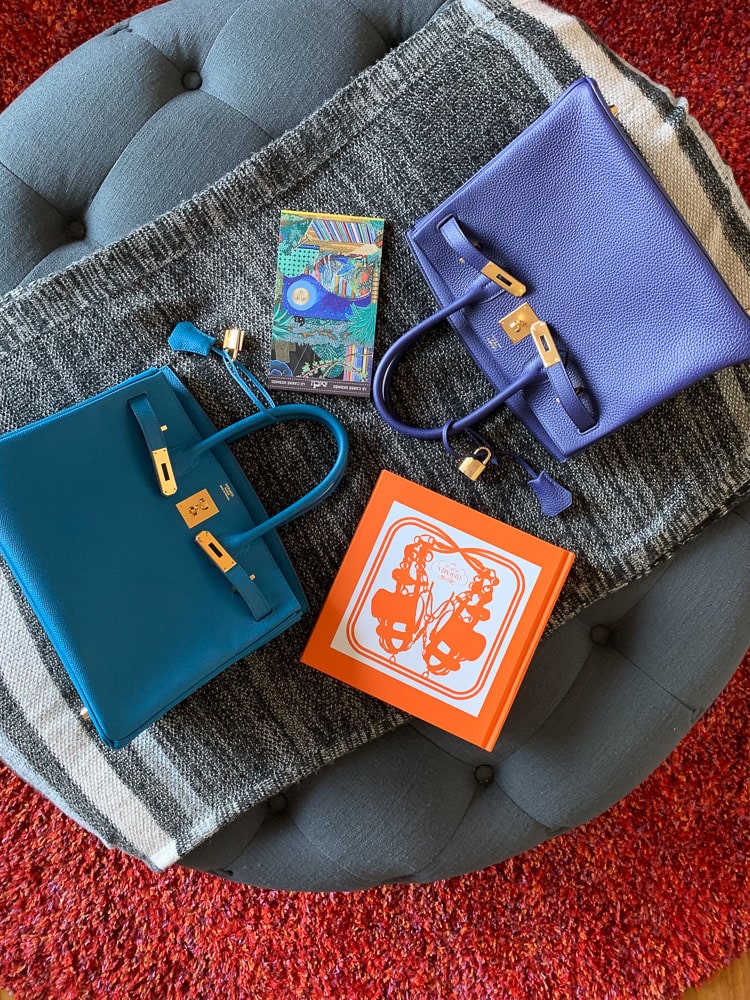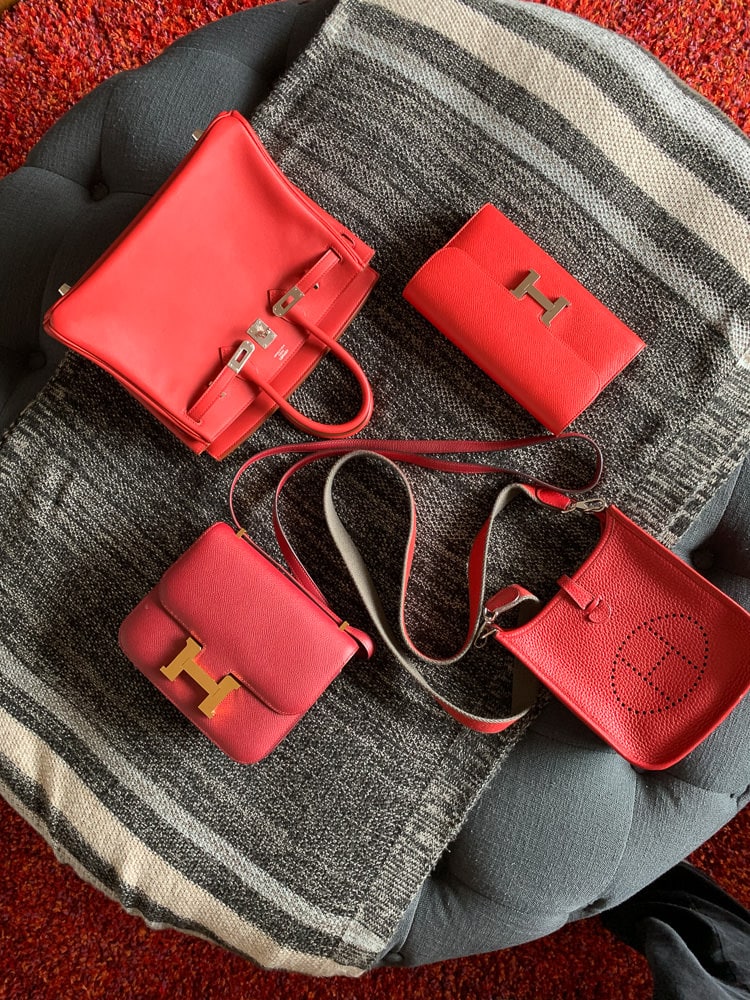 The Bags
Are you a PurseForum member? Yes
How many bags do you own? 15
What bags are in your collection?
Hermes:
B30 Bleu Zanzibar GHW Epsom
B30 Noir PHW Novillo
B30 Bleu Encre PHW Togo
B25 Rouge de Coueur PHW Swift
K32 Gris Tourterelle PHW Clemence
K28 Au Galop Bleu Indigo PHW Togo
K20 Rose Lipstick GHW Chèvre
C24 Gris Asphalte PHW Epsom
C18 Rouge Grenat GHW Epsom
Evelyn TPM Noir Clemence
Evelyn TPM Rouge Casaque Clemence
Roulis 23 Bordeaux GHW Evercolor
Lindy 26 Bleu Saint-Cyr PHW Clemence
Double Sens 45 Rubis Clemence
Jige Elan 29 Turquoise Chevre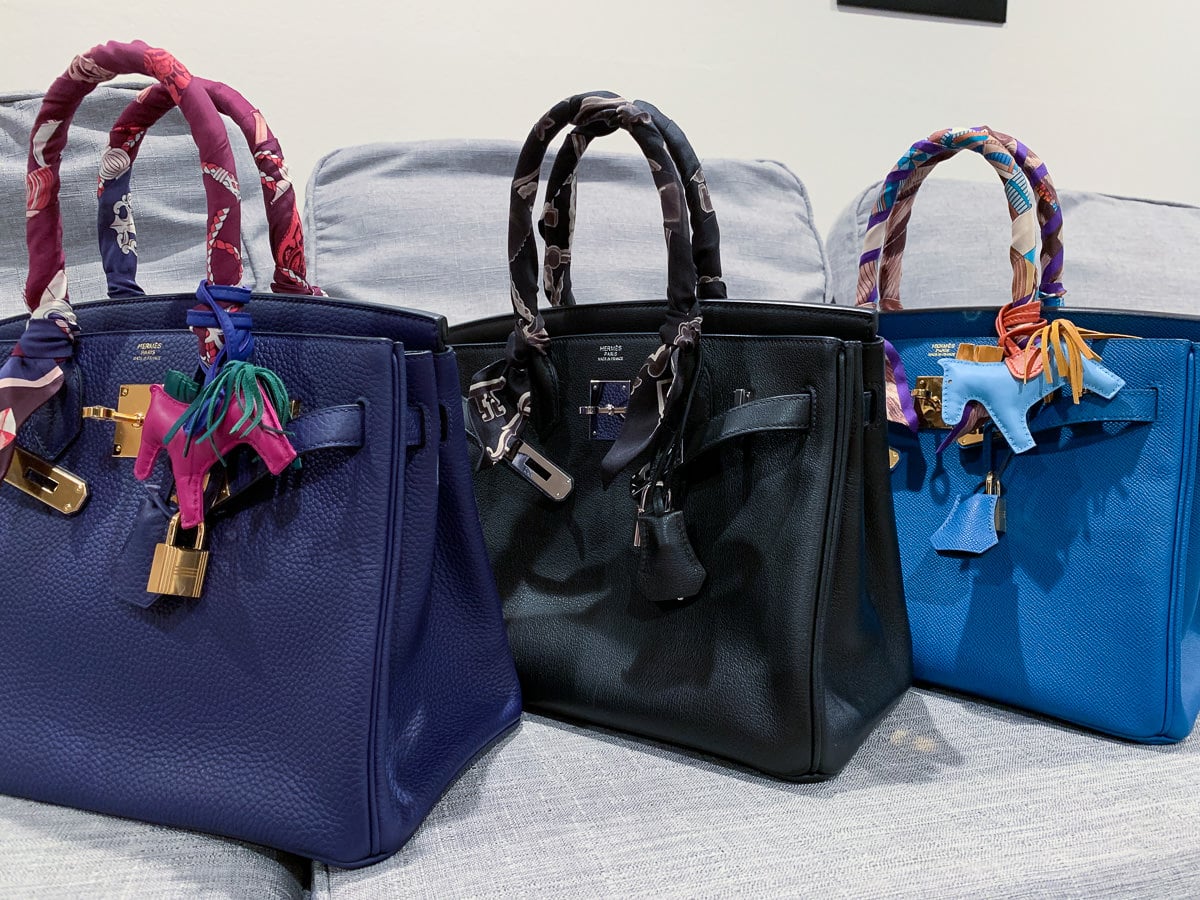 How much is your collection worth? $140,000
What is your most expensive bag? Kelly 28cm Au Galop Bleu Indigo PHW Togo
What are the most important brands or pieces in your collection? Hermes
What age did you get your first designer bag, and what was it? 17 – Louis Vuitton Epi leather Pochette in Red
Any particular bag that holds a special sentimental value? The Lindy. Husband bought it as a surprise even though he rolls his eyes on my "hobby" of collecting bags.
Do you feel like your bags change people's perceptions of you or how you're treated? No.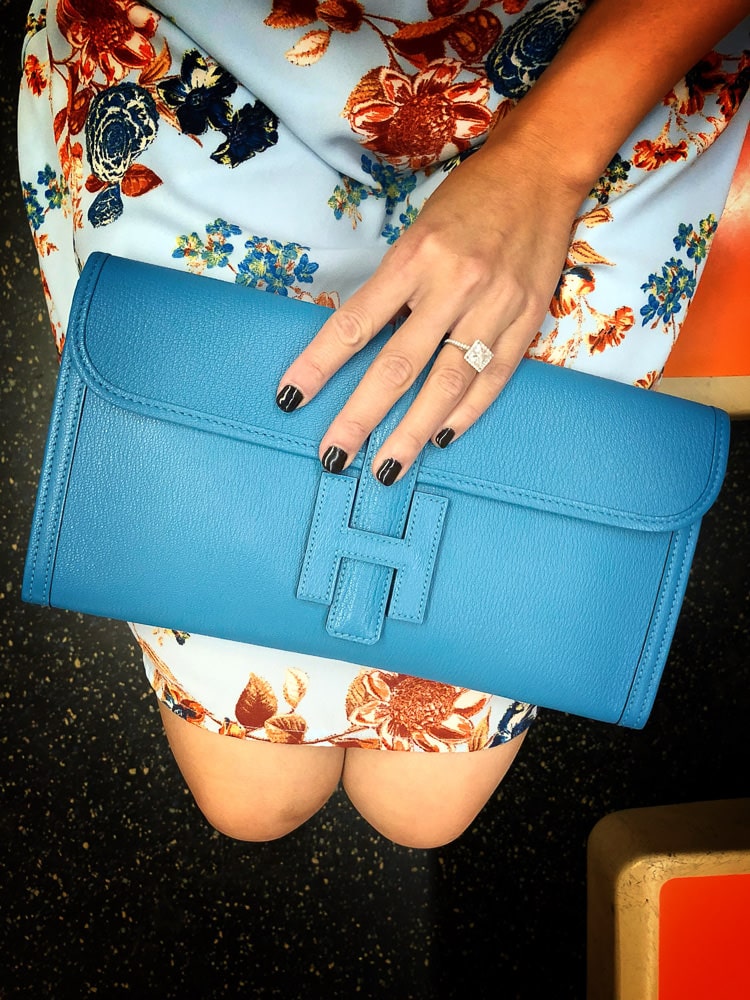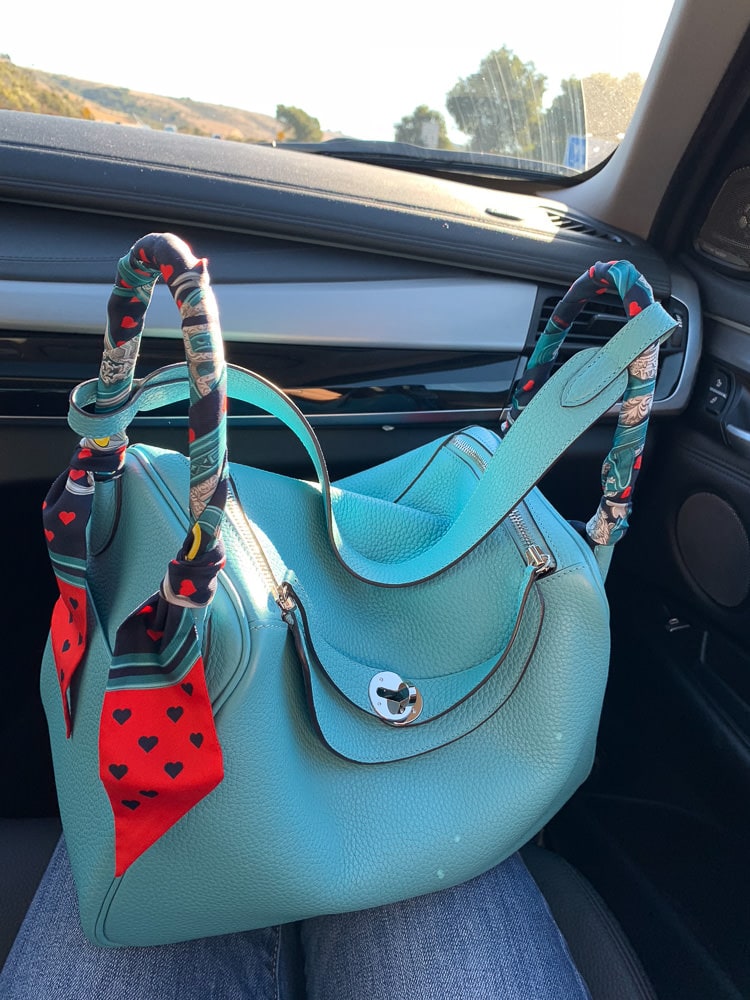 [sc_ic_ad1]
The Shopping
How often do you buy new bags? Every 6 months.
Which stores do you frequent the most? My Hermes home store. The only one I still shop at – the rest of my stuff I buy online, including my clothes and shoes!
Do you ever buy second-hand bags? Where do you buy used? No.
Do you sell old bags to pay for new purchases? Not to pay for new purchases but to make room in my limited closet. To online resellers.
Do you ever feel societal pressure to purchase more bags? No.
Do you consider your bag purchases investments? Yes.
Who influences your buying decisions? Me.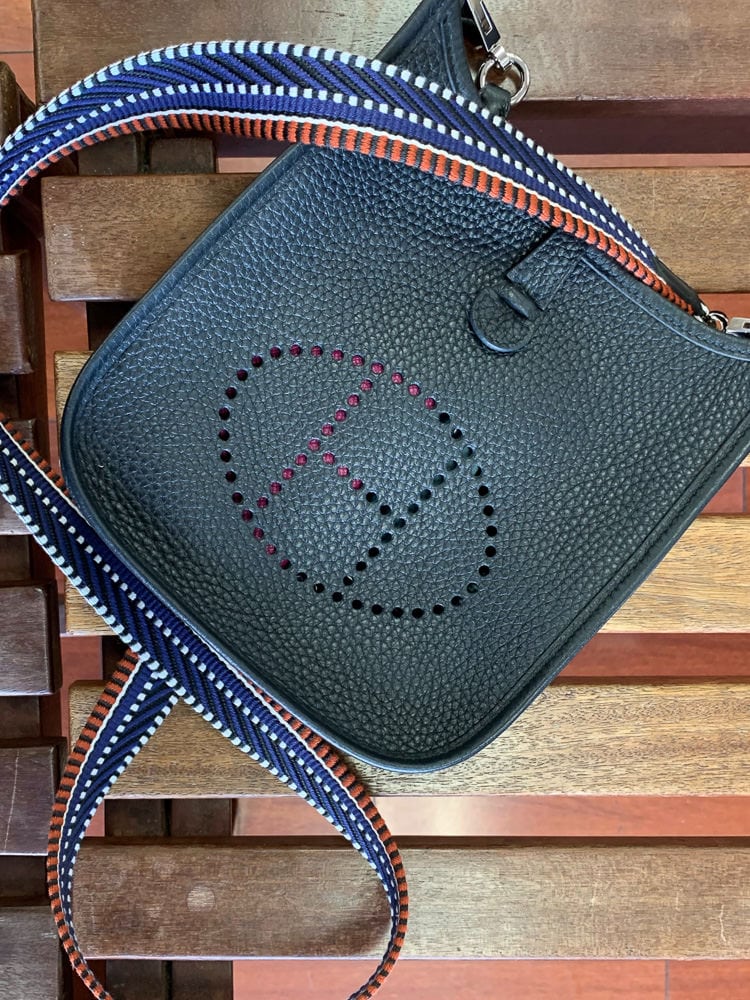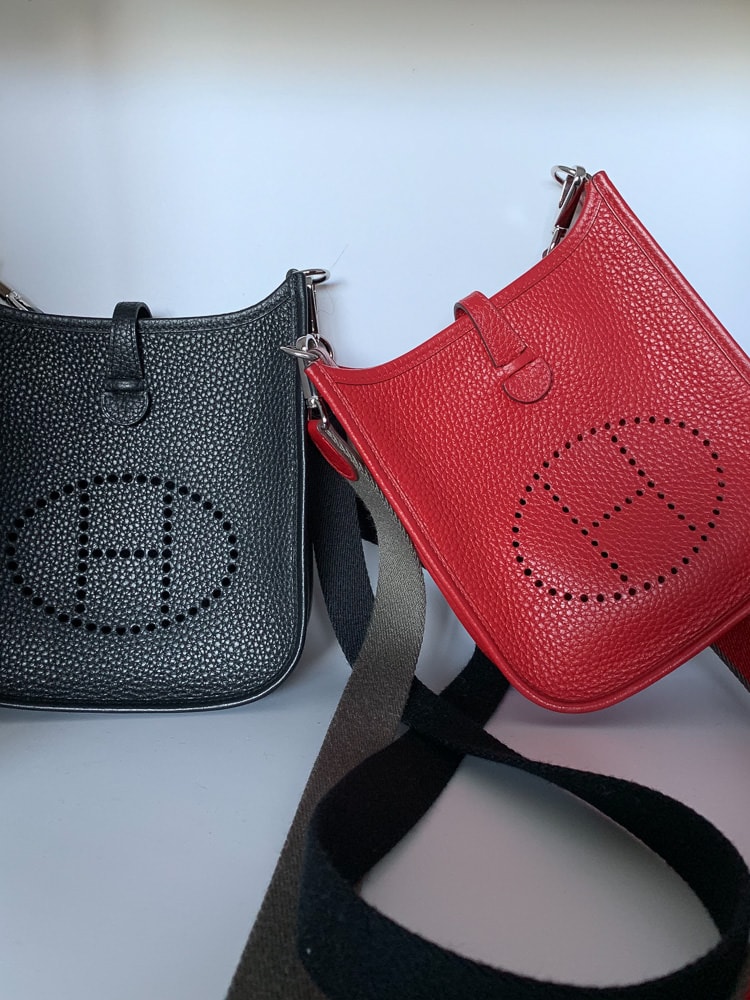 Are sales associate relationships instrumental to your shopping? Yes – organic and not forced without feeling the pressure to buy anything. When built over time they'll understand your taste and can recommend pieces you wouldn't have come across yourself.
Why do you enjoy shopping, beyond just acquiring something new? Stress relief!
Have you ever felt like you received inferior service at a store or boutique due to your appearance, ethnicity or gender? Hermes boutiques in London – the most obnoxious one is New Bond St. I get that they get a lot of tourists because of the weak GBP and viewed me as one of those pesky tourists. I wasn't even after a quota bag and just wanted to see what was offered. First thing they said after I walked in: "no bags those are display only!" Okay… I couldn't walk out of the store fast enough.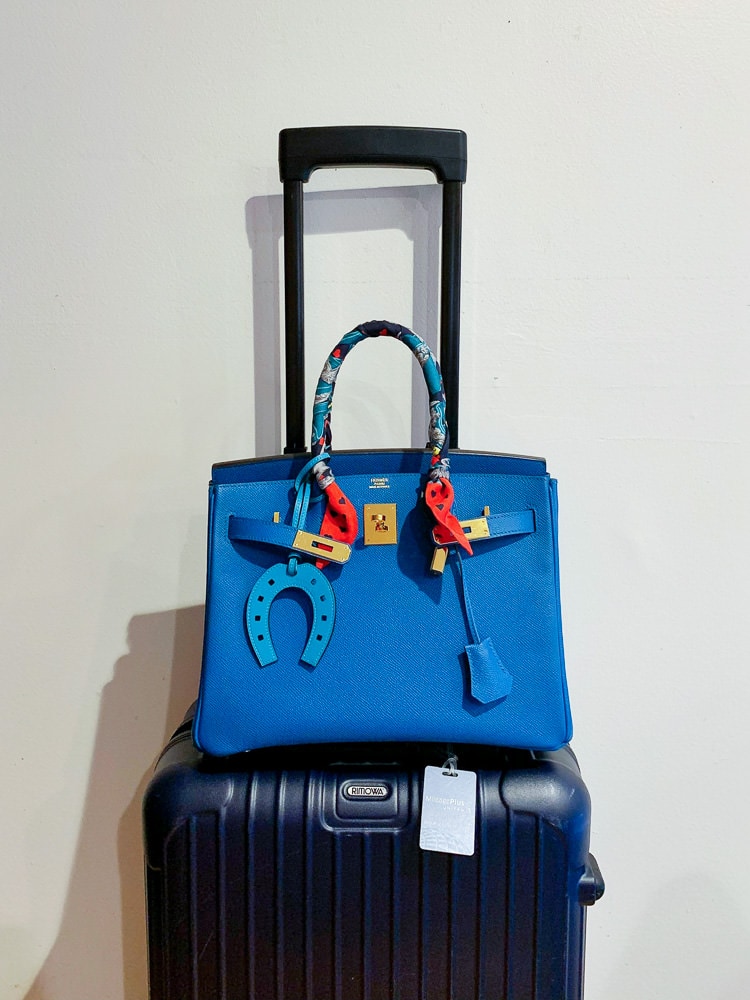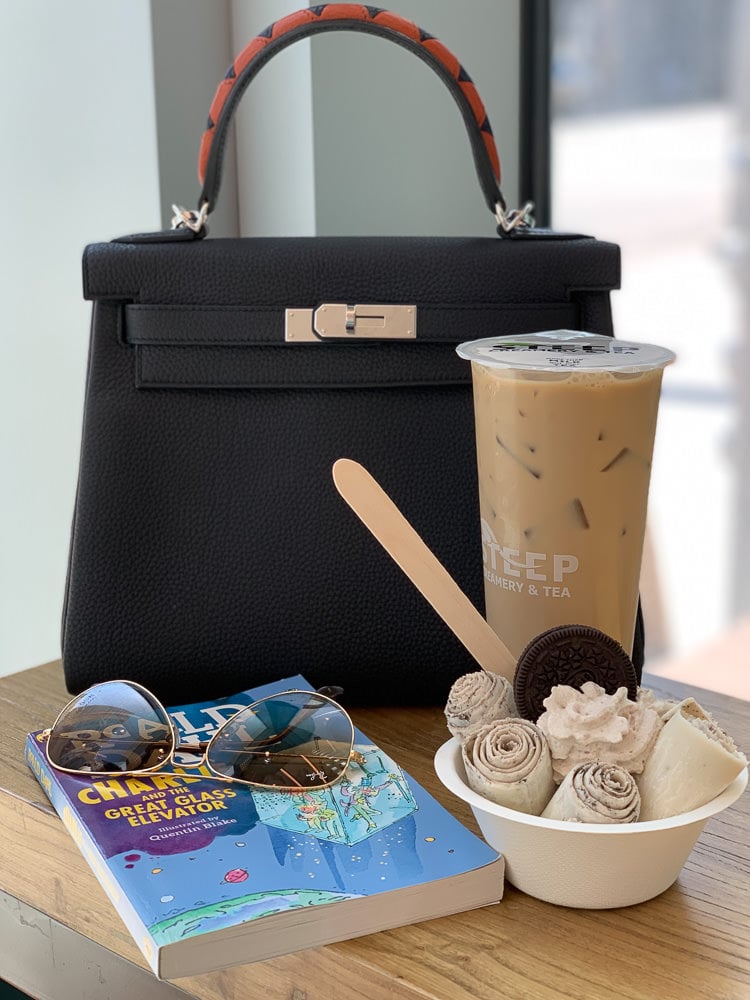 The Money
Who pays for your bags? Myself.
Do you set aside a budget for your bag purchases? No.
[sc_ic_ad2]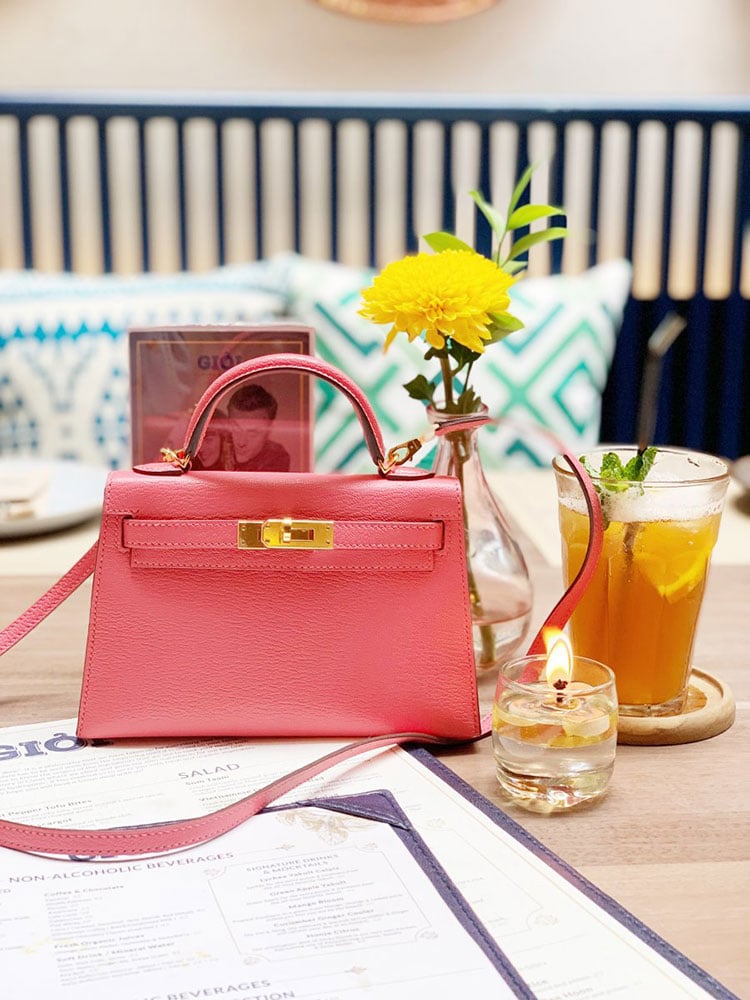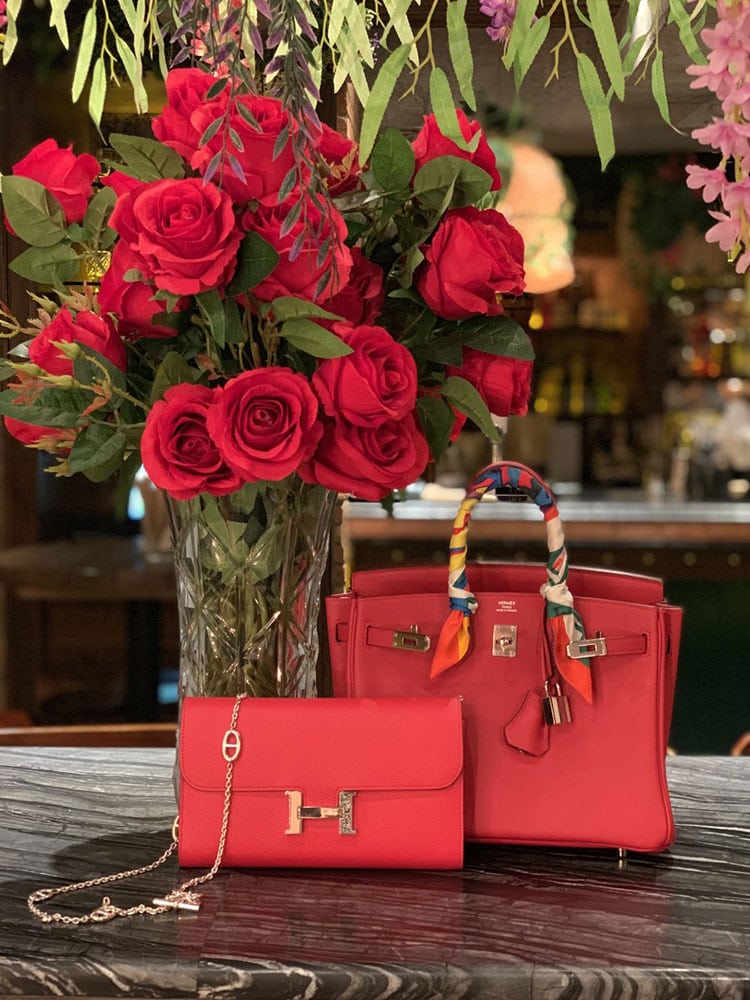 The Taboo Topics
Have you ever purchased a counterfeit because you couldn't afford a designer item? No.
Do you ever hide purchases from your significant other? No.
What's the craziest thing you've done to afford a bag? Not so much affording a bag but buying one – I was in London for a week and kept trying to get the online reservation at FSH. I finally got one after several tries and that night I booked a train ticket to Paris, returning the same day because I had to show up to work the next day.
Do you think your shopping is ever a problem? Have you ever felt like you were struggling with a shopping addiction? I don't believe so. I'm pretty controlled with my purchases and all my trips to the Hermes store are always intentional.
The Rest Of It
Any other expensive hobbies or passions? Travel.