On this Thursday morning, we're here with a fresh new CC for your reading (and viewing!) pleasure. CC 199 has been collecting bags since age 26, and though she's since amassed a collection of a dozen bags from Balenciaga, Celine, Louis Vuitton, and more, she does wish that she had held on to the original Louis Vuitton bag she got at age 26. While she's not opposed to selling bags that she no longer loves to fund purchases (she also typically follows the one-in, one-out rule), in the past, she's also traded with a fellow bag-lover.
CC 199 loves shopping the secondary market and also loves hunting for deals. Working in finance has helped this collector to shop mindfully while being aware of her spending, and she states that not having an emergency fund is one of her greatest fears! A lover of neutral bags, particularly black, CC 199 is looking to snag a Chanel 19 next and hopes to attach the purchase to a milestone birthday.
Read the full CC below, and don't forget to submit your own!
Basic Bio
Your Age? 40
Your Gender Identity? Female
Where do you live? Bay Area, CA
What is your occupation? Business Operations Manager
What industry do you work in?
Your annual salary? $96,000
Total Household Income? $215,000
Are you a PurseForum member? Yes
Onto The Bags
How many bags do you own? 12
What bags are in your collection?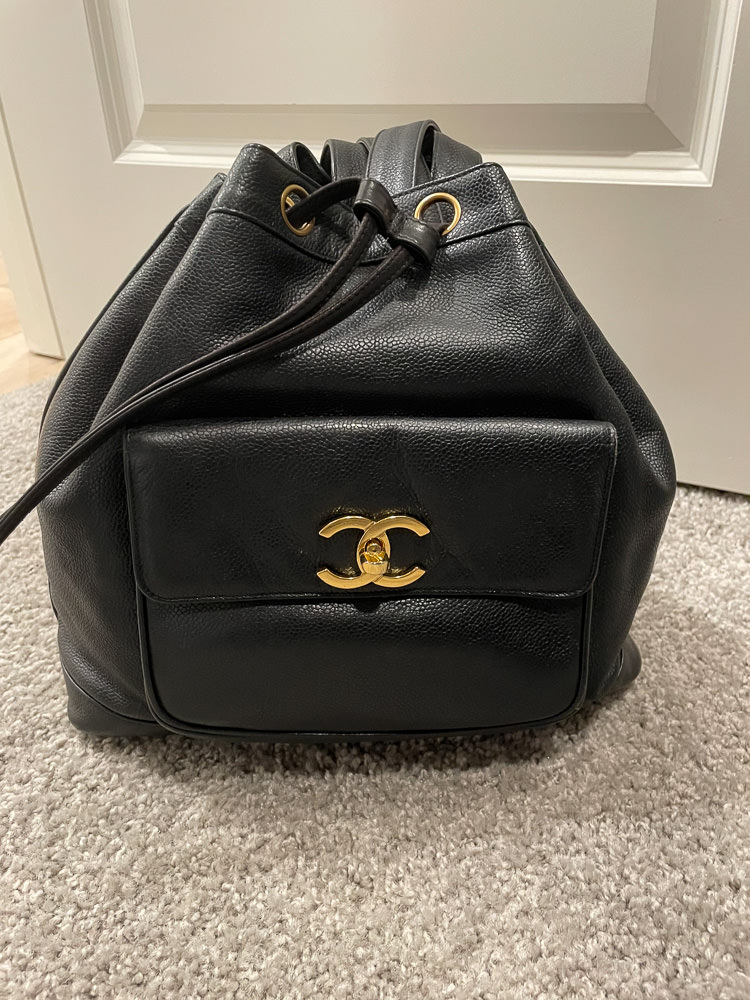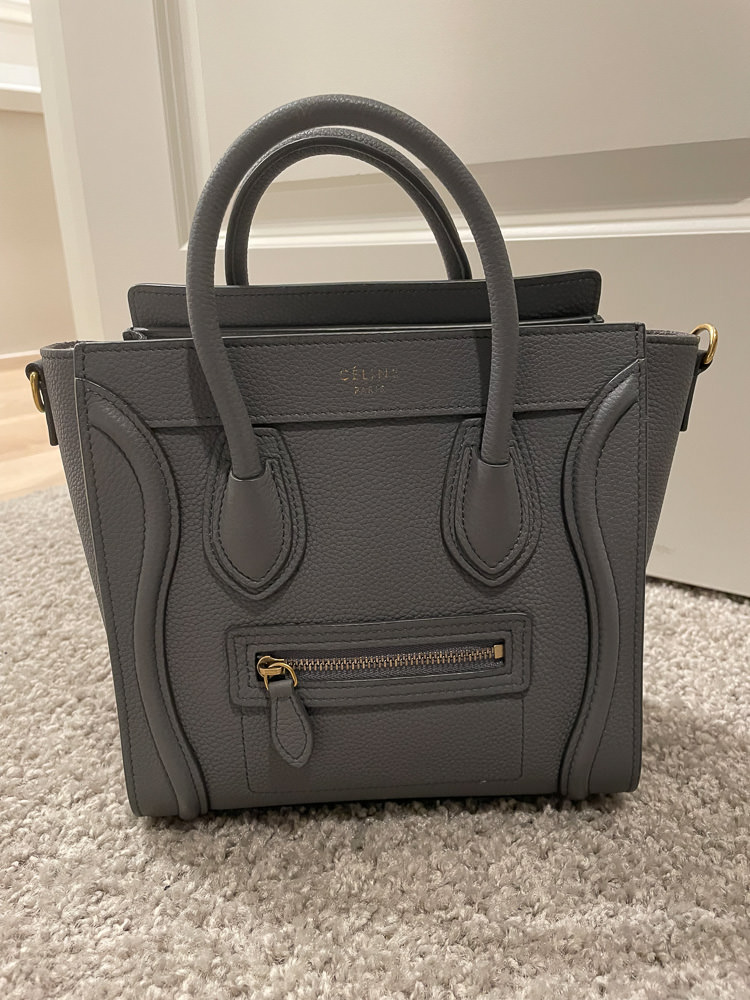 How much is your collection worth? Maybe about $17,000 based on what I paid for them.
What is your most expensive bag? Either the vintage Chanel backpack or the Celine luggage Nano. Or maybe the Givenchy Antigona but I'm not totally sure since I bought it in Japan and didn't look at the exchange rate. Oops!
Do you ever regret any of your bag purchases? If so, which ones and why? Yes, a ton. And then I sold them. I think I'm at a point where I am happy with my collection and will be keeping these for the long term.
What age did you get your first designer bag, and what was it? I believe I was 26 and it was a Louis Vuitton Cabas Piano. I had a great job out of college and this bag was the first luxury purse I bought with my hard-earned money. I ended up selling it to fund another purchase and now I wish I had kept it since it did hold some sentiment.
Is there a specific bag you are looking to purchase next? I'm always looking, and it's been a year or so since I bought something, so I'm overdue for a purchase. As you can tell, black is my thing, so I'm looking at getting another Celine luggage nano in black. But I've been on the fence and also thinking of the Saint Laurent college bag. I love the Dior Montaigne or the Celine Triomphe, but I think it's a bit small and too dressy for my day-to-day lifestyle.
Do you have a 'holy grail' dream bag you've always wanted to own? I'd love to get a Chanel 19 one day. Maybe when I hit the next milestone birthday.
Any particular bag that holds a special sentimental value? The bags in my collection were either gifted to me by my husband, bought because of an achievement from work or a life-changing event, or from travels. My Givenchy was from Japan, my LV Speedy B was from my husband after I gave birth to my 1st child, the Balenciaga City was from my first NY trip, and the Celine luggage was a purchase from me to me after my 2nd was born. I could go on and on, but these are the ones that stick out the most.
Do you feel like your bags change people's perceptions of you or how you're treated? Yes and No. I usually don't care, but I have noticed that very few ladies at my work do not carry or wear designer bags/items so I try to steer away from flashy things in the workplace. As a manager, I don't want to give off the impression of being better than them, so I stick to black, non-printed bags.
How do you take care of your bags? I clean/condition them at least once a year and wipe them down before putting them away. I keep them stored flat or stuffed depending on which bag it is.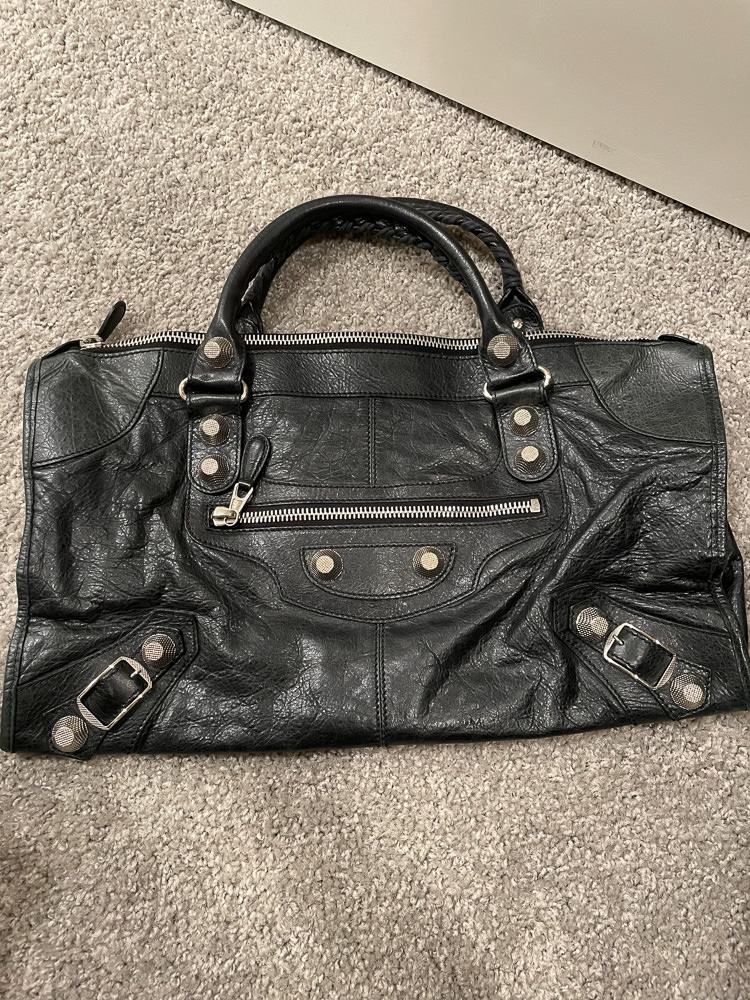 On Shopping
How often do you buy new bags? Whenever I want something and keep thinking about it. That is usually 1-2 times a year.
Do you prefer shopping for bags online or in-store? Why? I like going In-store so that I can feel them and see what I'm buying. But I end up purchasing them online because I like to look for deals.
Which stores do you frequent the most? I am on Fashionphile alot.
Have you ever returned a bag after purchasing it? Why did you make that decision? Yes, I did. I bought a Louis Vuitton bag (I forgot which one) after I quit my job and had buyer's remorse.
Do you ever buy second-hand bags? Where do you buy used? Yes! Mainly on Fashionphile and I have bought less expensive ones on Vestiare Collective.
Do you sell old bags to pay for new purchases? Yes, I do. I am trying to maintain a one in/one out type of thing..not sure if it's working because we just moved, and I have a bigger closet now.
I usually sell them on Poshmark, Fashionphile, Vestiare Collective or Rebag. Basically, any website where I can sell it quickly.
Do you ever donate or gift your old bags? If so, to whom? I did – once. I actually did a trade with my MIL. She had a vintage Chanel wallet that she wasn't using and she liked my Balenciaga bag from Fashionphile which I was planning on selling back to them. I'd say it was a great trade!
Do you ever feel societal pressure to purchase more bags? No, not at all. I think I'm past that phase and I use/wear/buy what I want and don't care much for what others think.
However, I am influenced by being on social media when the influencers I follow are always sporting the bags that I like. It just helps speed up the purchasing process.
Do you consider your bag purchases investments? Yes, definitely!
Do you follow the latest fashion trends when deciding on your next purchase, or do you prefer classic styles? I'm more into classic styles now. When I was younger, I was more into what was trendy. Then I ended up selling all of them.
Are sales associate relationships instrumental to your shopping? No, not really. I'm a bit anti-social and prefer to not talk to anyone when I am purchasing a bag in store. I feel a bit of pressure when they are watching me during my moments of indecisiveness. My husband does help out in the process, but I noticed that he just tends to agree so that I can hurry up and make my purchase.
Do you enjoy shopping beyond just acquiring something new? Yes, I do. I tend to buy the multiples of something if I love it or if something is on sale and think that I'll use it in the future. I just paid off my shopping credit card, so I am being more aware and mindful of my purchases. I am trying to fund my next bag purchase with cash so I've been good about not doing any unnecessary shopping.
Have you ever felt you received inferior service at a store or boutique due to your appearance, ethnicity or gender? Yes, a few times at the YSL store and ended up purchasing online. Not sure why I should even feel this way when I'm not the one behind the counter trying to make a sale.
What are some factors that may dissuade you from buying a bag, even if you like it? I'm into bags that provide some kind of safety for my things so zippers or magnetic closures are good. I used to be ok with open-top bags, but I've learned my lesson when my wallet was stolen when I had an open-top bag.
Is there a brand you outright refuse to buy? Why? No, none that I could think of. If I like it, I like it.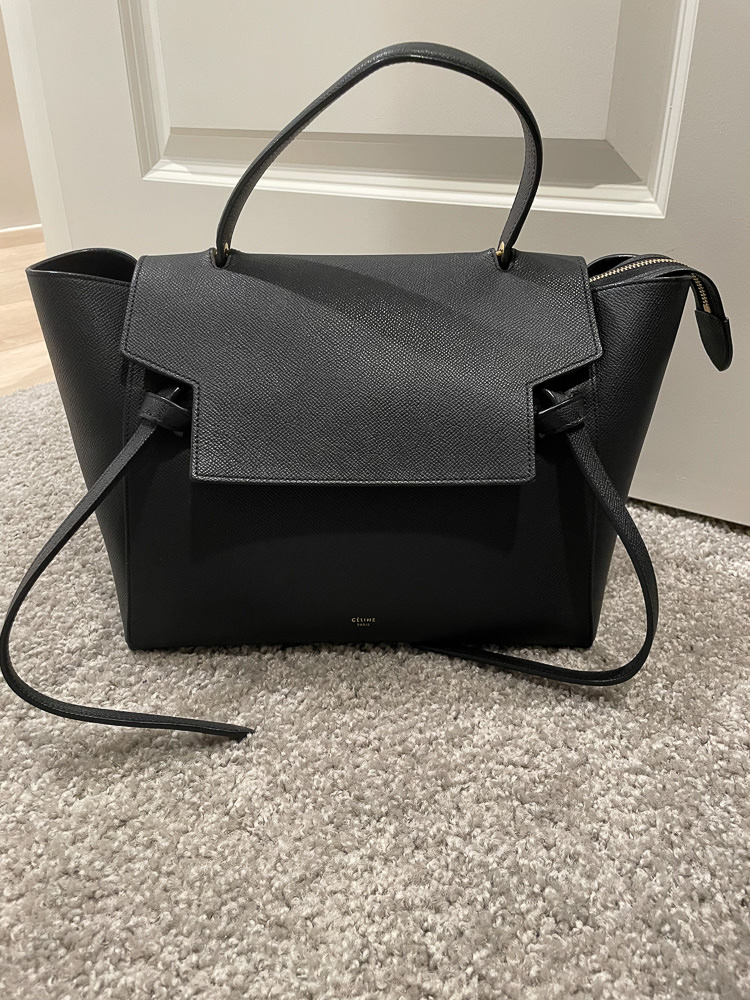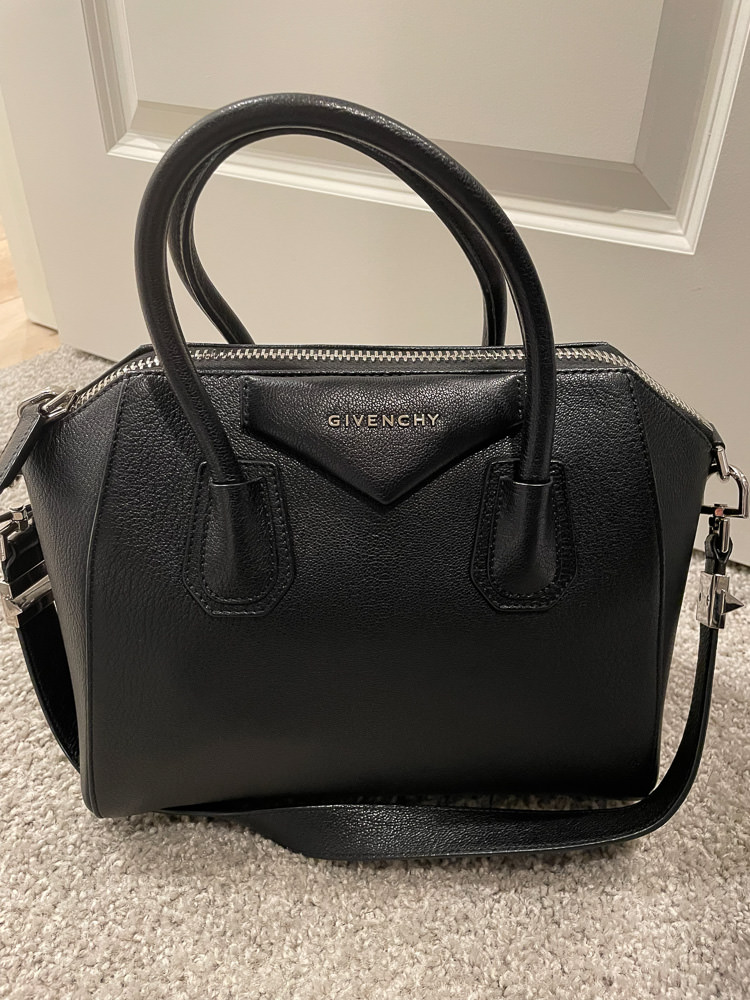 On Budgeting & Perceptions
Who pays for your bags? Mostly myself or gifted from my husband.
Do you set aside a budget for your bag purchases? I try to but if I see something I like, I will find every excuse to justify my purchase. It doesn't help that my mom, MIL, sister, and husband are influencers and always tell me to get it.
Have you ever purchased a counterfeit because you couldn't afford a designer item? I did once, and what a total waste of money. It was a Goyard St. Louis from Canal St in NY. Never again!
Do you ever hide purchases from your significant other? No, the excitement of a new bag is too hard to hide!
Have your friends or family ever criticized your bag-buying habits? If so, how did you respond? No, not really, for the most part. But I have had one friend comment that she wishes she could buy an LV bag. I felt a bit awkward since I had my LV bag with me, and I replied that I saved my lunch money to buy that bag.
Have you ever made a significant sacrifice to afford a bag? If so, what was it? No, I will find a way to still eat and get my bag.
Do you think your shopping is ever a problem? Have you ever felt like you were struggling with a shopping addiction? No, I think I have a pretty good handle on my shopping. I am in finance, so I am aware of my spending and when I am over my limit.
Let's get personal…
Any other expensive hobbies or passions? No, just bags, so it's ok to keep buying because the money spent on other hobbies is diverted to bags.
What is your greatest fear? Not having an emergency fund to pay the mortgage, bills, etc.
Which living person do you most admire? Hmm, this is a tough one. I really can't think of anyone right now – but I will think about this.
What or who is the greatest love of your life? My husband, of course. He's similar to the great man my dad was, who had passed away in February. He's loving, patient, supportive, and can deal with me.
What is your favorite journey you have taken so far? I would say to Japan since it was the first big trip my husband and I took together during our dating years. We are waiting for our 3 kids to get a bit older so that we can go back. I already have my bag-shopping wishlist ready!
Any parting words you would like to share with our readers? Thanks for reading!