In today's brand new Closet Confessional, we're checking in with a Texan working as a lawyer who has been collecting bags since she was a teen. Well into her collecting journey, this handbag lover is nearing the elusive purse peace that we all dream of finding! Her collection is a lovely mix of contemporary and designer. From fun Chanel pieces in classic shapes to the best of Bottega Veneta and Loewe, CC 197 has amassed a stunning collection with a nice variety.
CC 197 likes what she likes and doesn't care to follow trends, and her shopping patterns are a reflection of that. This collector is a true believer in the power of the secondary market, stating that it doesn't make sense to pay full price for a bag that is a few seasons old. With her eyes set on a Chanel Classic Mini in black, CC 197 might be hitting purse peace very soon. Read the full CC now and don't forget to submit your own!
[sc_cc_callout]
Basic Bio
Your Age? 56
Your Gender Identity? Female
Where do you live? TX
What is your occupation? Attorney
What industry do you work in? Legal
Your annual salary? $216,000
Total Household Income? $450,000
Are you a PurseForum member? Yes
Onto The Bags
How many bags do you own? 25 (mixture of designer and contemporary)
What bags are in your collection?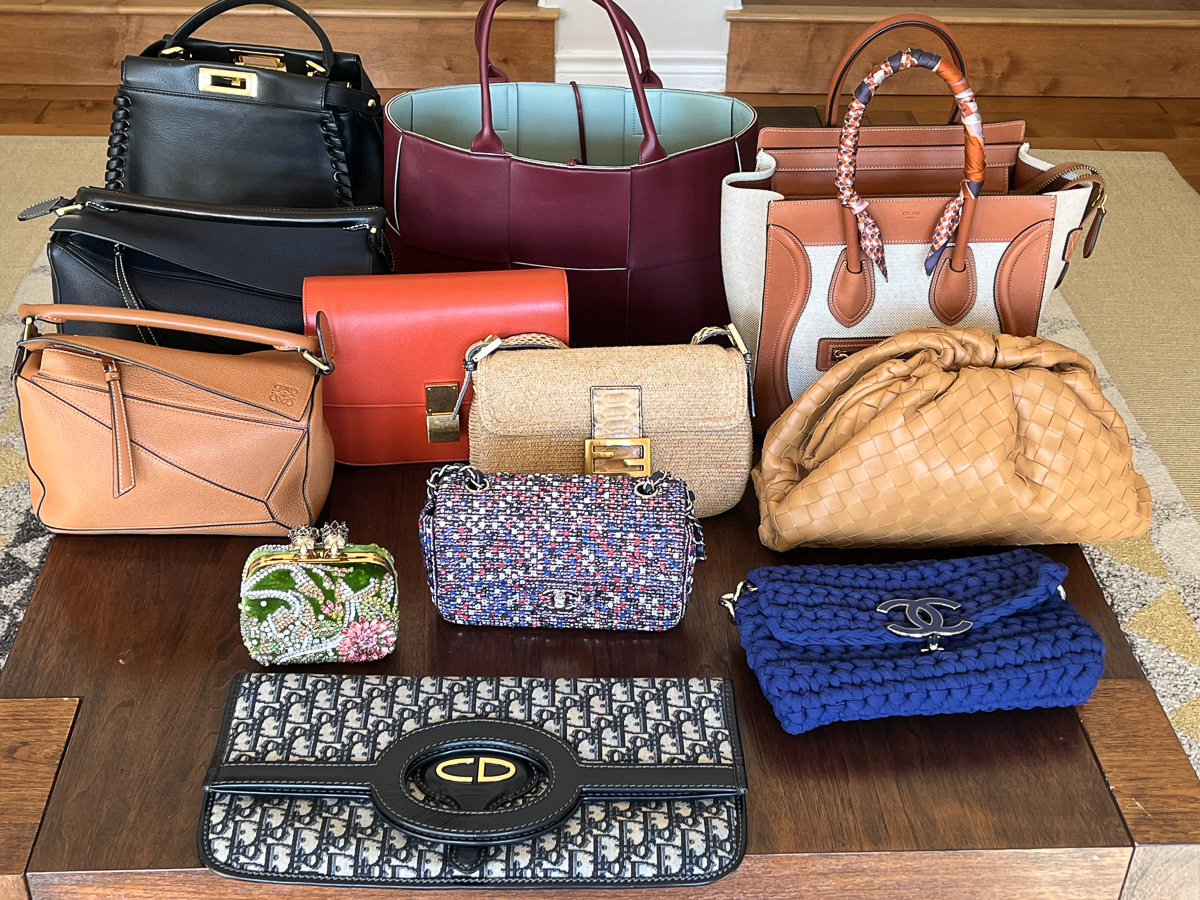 How much is your collection worth? ??
What is your most expensive bag? Chanel Mini Tweed Classic Flap
Do you ever regret any of your bag purchases? If so, which ones and why? Not really. I bought one or two bags early on that I have since sold because I didn't love them enough to hold on to them, but even those bags served a purpose in my wardrobe. Those were both YSL bags. One of which (Large Y Cabas) I sometimes wish I still had because it would be good for travel.
What age did you get your first designer bag, and what was it? If you consider Coach designer, it was when I was a teenager. If you don't, then my first designer bag was a Chloe Paraty.
Is there a specific bag you are looking to purchase next? I think I am perhaps one purchase away from what I have seen referred to on this site as purse peace. I would like the next purchase to be a Chanel Square Mini in black.
Do you have a 'holy grail' dream bag you've always wanted to own? Yes. Hermès bags don't really appeal to me, but there is one exception: the Constance in suede violet clair or in menthe. Neither is a particularly practical choice but given the price of those bags, that seems entirely inappropriate (never gonna happen).
Any particular bag that holds a special sentimental value? Yes. My Alexander McQueen Clutch. I used it on my wedding day, and it was a gift from my best friend.
Do you feel like your bags change people's perceptions of you or how you're treated? Not sure. I think people can be a little judgy if they know that your bag is expensive. Most of my bags are not heavily branded, so unless you're familiar with the brand or reading this, it probably isn't going to resonate enough to make an impression or change your perception. However, I do think it can and has changed people's perceptions in retail. I don't want my bags to change anyone's perception of me or how they treat me. I am more than my bags.
How do you take care of your bags? Our closet isn't particularly large, so they are all kept in their dustbags. I keep them stuffed when not in use.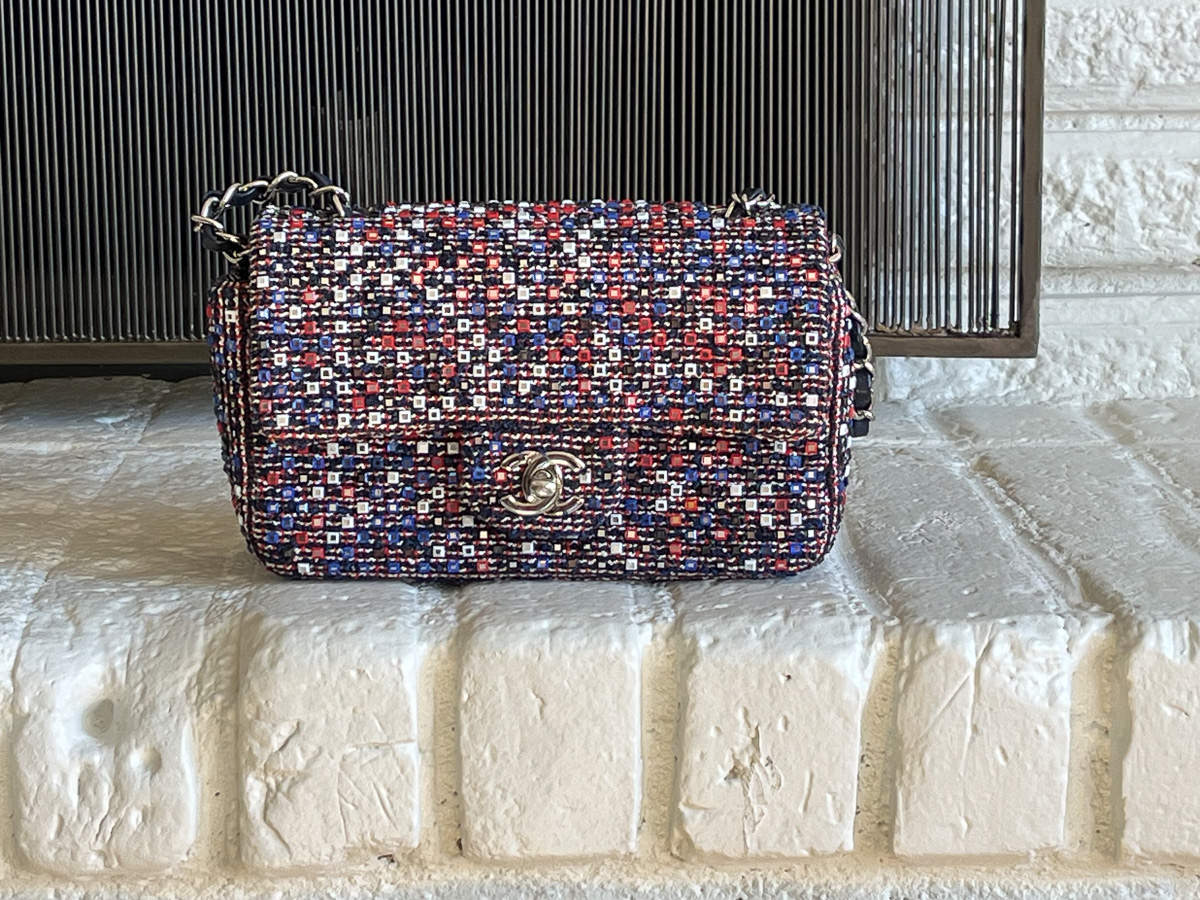 On Shopping
How often do you buy new bags? Last year I didn't buy any, during Covid I think I bought 4. The years before that maybe one if any. and I bought three this year. It really dpends what is on my wish list and what becomes available, as I prefer some of the older styles.
Do you prefer shopping for bags online or in-store? Why? Online. I don't enjoy the retail experience at some of these stores. I don't think that anyone should treat you like they are doing you a favor by letting you spend your money and sometimes that is the feeling you get. Online, I don't have to deal with that; I can shop at my leisure and I can search for the option that makes the most sense for me financially. For example, when I wanted to purchase the Jodie, I wanted it in Grape so I had limited options on where to purchase: the boutique or a retailer. I ultimately chose to go with the retailer and to make the purchase online; they were offering 10% cashback on the purchase.
Which stores do you frequent the most? I do most of my shopping at Net-a-Porter, Neimans, Saks, The Outnet, and Consignment (occasionally).
Have you ever returned a bag after purchasing it? Why did you make that decision? Yes. I returned a beige, wool, logo printed Fendi First. It was one of the early designs. I saw it, really liked it, and even emailed Fendi to see when it would come back in stock because it had sold out. Then one day it showed up in my Pinterest feed and was available, so I made the purchase. When it came and I saw it in person, the bag just didn't make sense for my life, especially because it was a wool bag, which to me is more cold weather appropriate (I live in TX where it is still above 90 degrees), and it was definitely on the trendy side. So I returned it and instead purchased the Pouch in caramel. That was one time buying online was the right choice because I later learned from a friend that Fendi does not allow returns for in-store purchases. I haven't tested that to know if it's true.
Do you ever buy second-hand bags? Where do you buy used? Yes. Many of my bags are pre-owned, especially because I like some of the older designs and I don't see the point in paying current retail for a design that is several years old. I prefer Fashionphile, but have also bought from Rebag and The RealReal.
Do you sell old bags to pay for new purchases? I have sold old bags, but not to pay for new purchases. Only once have I been able to recoup anything close to what I paid for a bag through resale. I have sold on Fashionphile and the Real Real.
Do you ever donate or gift your old bags? If so, to whom? No.
Do you ever feel societal pressure to purchase more bags? I am not immune to effects of the media, including those of social media. The struggle is real. However, I really don't like spending large amounts of money on trends, and most of what you see on social media, with some exceptions, are trends. If I am going to spend that kind of money, I want to still want to wear it in a year.
Do you consider your bag purchases investments? Yes and No. They are investments in myself and my joy, but they are not investments that are going to show any real return. With the exception of my Chanel bags (and I can't even say they are truly an exception) if I were to sell them I wouldn't make back what I spent. I compare that to my husband, who buys old luxury cars, uses them for a few years, and then sells them for a profit. I consider that more of an investment.
Do you follow the latest fashion trends when deciding on your next purchase, or do you prefer classic styles? I prefer classic styles. I have noticed that classic is now trending, which is an odd thing, as it suggests that classic will eventually go out of style? Who knows. I do not subscribe to any of it. I like what I like and that typically leans more toward the classic.
Are sales associate relationships instrumental to your shopping? Not at all. I am pretty reserved in general, so I prefer to shop undisturbed. I also do not want to build a relationship that might one day make me feel compelled to purchase something I don't want or need.
Do you enjoy shopping beyond just acquiring something new? I do. I don't look at shopping as a social event, per se, but I do enjoy it. I just prefer to do it at my pace or with a friend who also enjoys it.
Have you ever felt you received inferior service at a store or boutique due to your appearance, ethnicity or gender? Yes, but it's not unique to luxury stores. It can and has happened at retailers with much lower price points. I would love to say that that wasn't part of my reality, but it is. As suggested by one of the earlier questions, it can be mitigated if you're wearing the right bag or the right clothes, but that doesn't really address the underlying problem.
What are some factors that may dissuade you from buying a bag, even if you like it? If it is trendy, if it or the brand doesn't resonate with me or if it is low quality.
Is there a brand you outright refuse to buy? Why? No. I am not a fan of cancel culture because it isn't applied evenly. That is not to say it should be, but more so that it can't be. There are some brands that I do not buy from but that's usually because I don't like their products.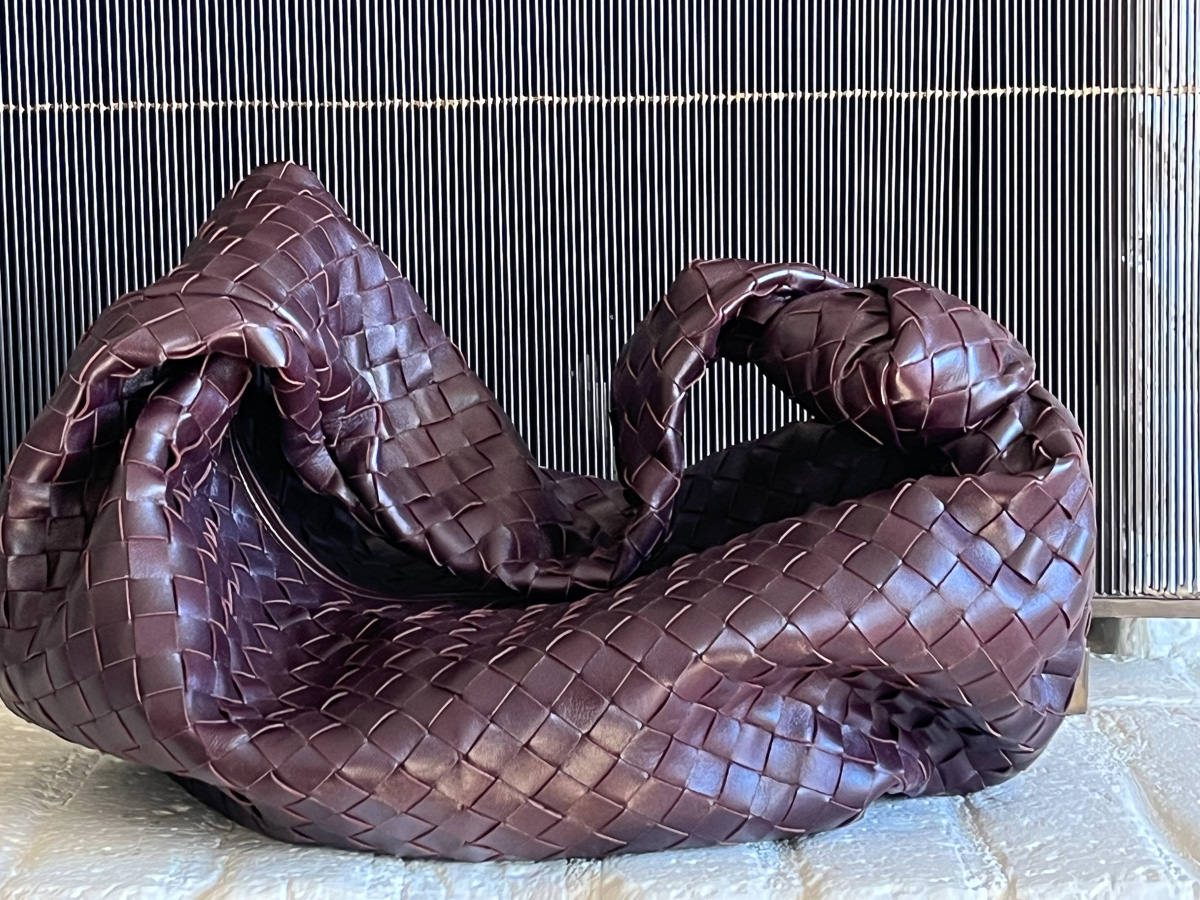 On Budgeting & Perceptions
Who pays for your bags? I do.
Do you set aside a budget for your bag purchases? No.
Have you ever purchased a counterfeit because you couldn't afford a designer item? No.
Do you ever hide purchases from your significant other? No.
Have your friends or family ever criticized your bag-buying habits? If so, how did you respond? As I said, people can be judgy. I have friends who share my habit and those who don't. I don't try to defend my purchases. Unless I ask you to help me pay for it, it really is nobody's business how I spend my money.
Have you ever made a significant sacrifice to afford a bag? If so, what was it? Not that I can recall.
Do you think your shopping is ever a problem? Have you ever felt like you were struggling with a shopping addiction? It can definitely be a problem. I like nice things, but I take steps to guard against it getting out of hand: staying off of social media, limiting the shopping apps on my phone, etc.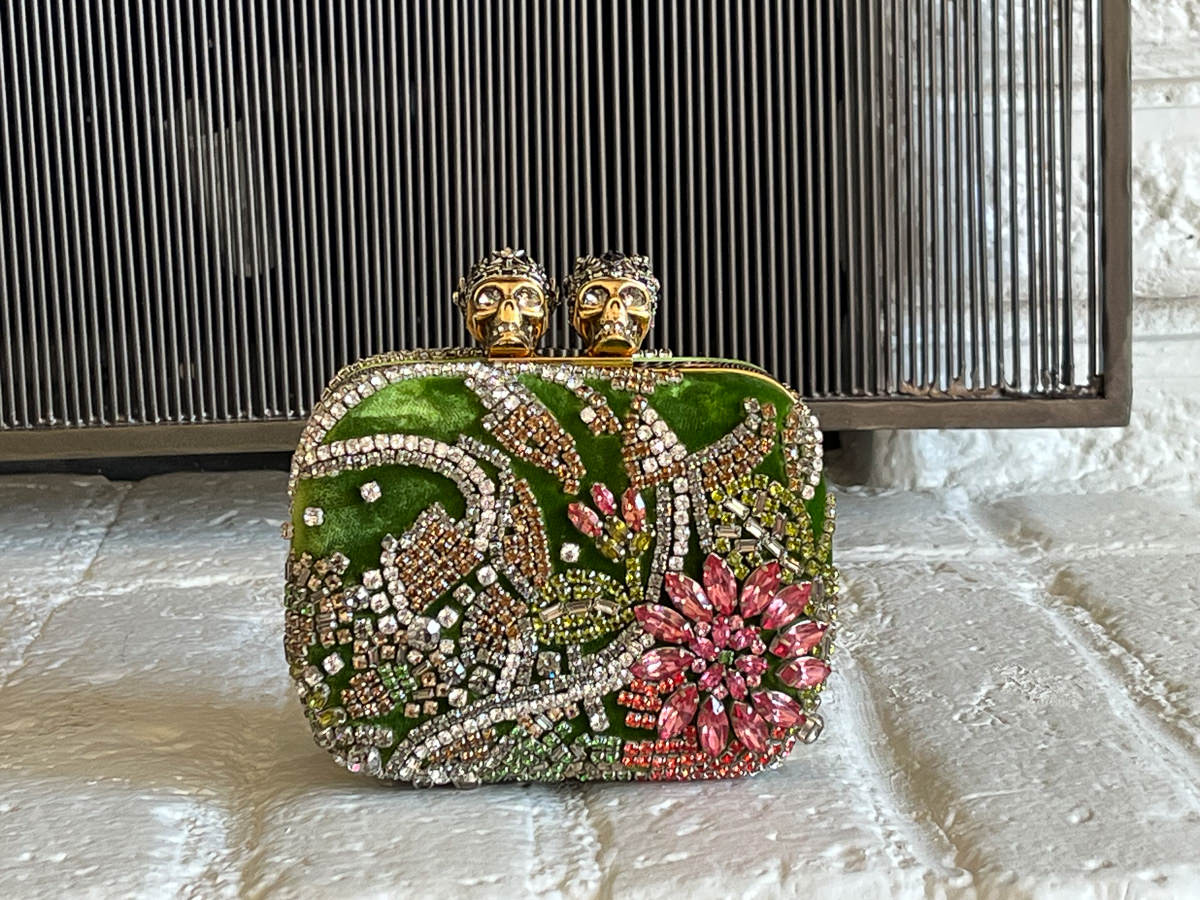 Let's get personal…
Any other expensive hobbies or passions? I like clothes, jewelry, and travel. So, yes.
What is your greatest fear? Losing the people I love.
Which living person do you most admire? Ketanji Brown Jackson
What or who is the greatest love of your life? My husband
What is your favorite journey you have taken so far? We went to the South of France in 2019, and it still ranks at the top of my list.
Any parting words you would like to share with our readers? Life is short. Enjoy it!