We're not gonna bury the lede, here, friends. There's a lot of Chanel making the rounds today, and it's been a while since we had an all-out celeb Chanel-fest, so enjoy it while it lasts. This does make me think though: Are celebs giving their Chanel Flaps and Boy Bags a rest? Have the new crop of Chanel bags somehow guilted celebs into thinking the classics are outdated? Or even gauche? (Audible gasp.) What's going on? I have certainly seen more new Chanel styles on celeb arms this year than old. What are you guys seeing in the field? Report!
1 / 8
Cynthia Erivo
Harriet star Cynthia Erivo was seen leaving The Late Show with Stephen Colbert carrying a Louis Vuitton Speedy.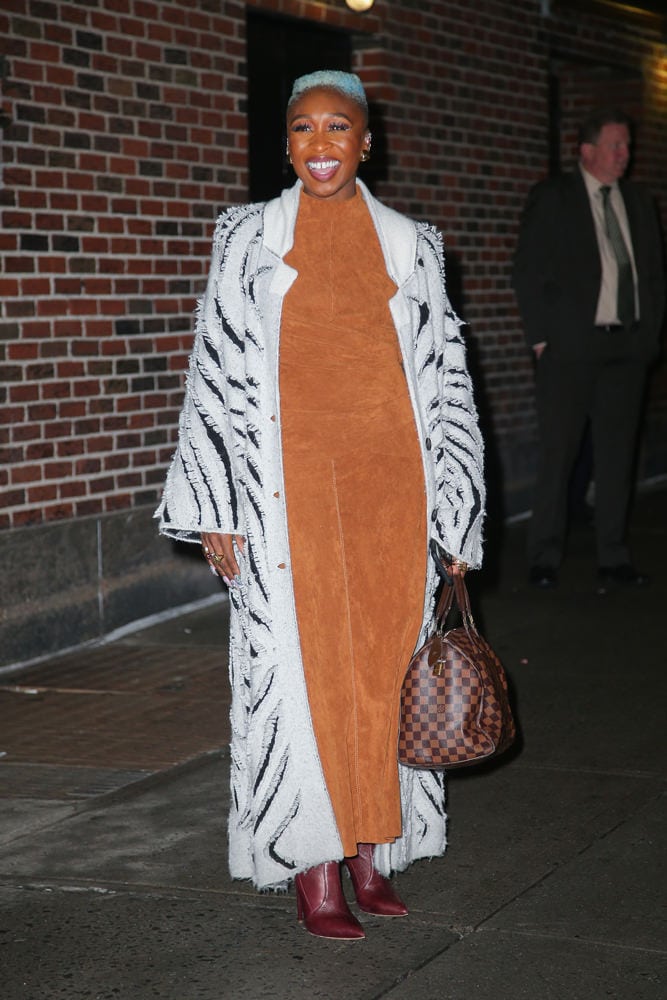 2 / 8
Emma Nelson
Actress Emma Nelson was spotted at "Through The Lens: The Tribeca Chanel Women's Filmmaker Program" luncheon in New York City carrying a Chanel Gabrielle Bucket Bag.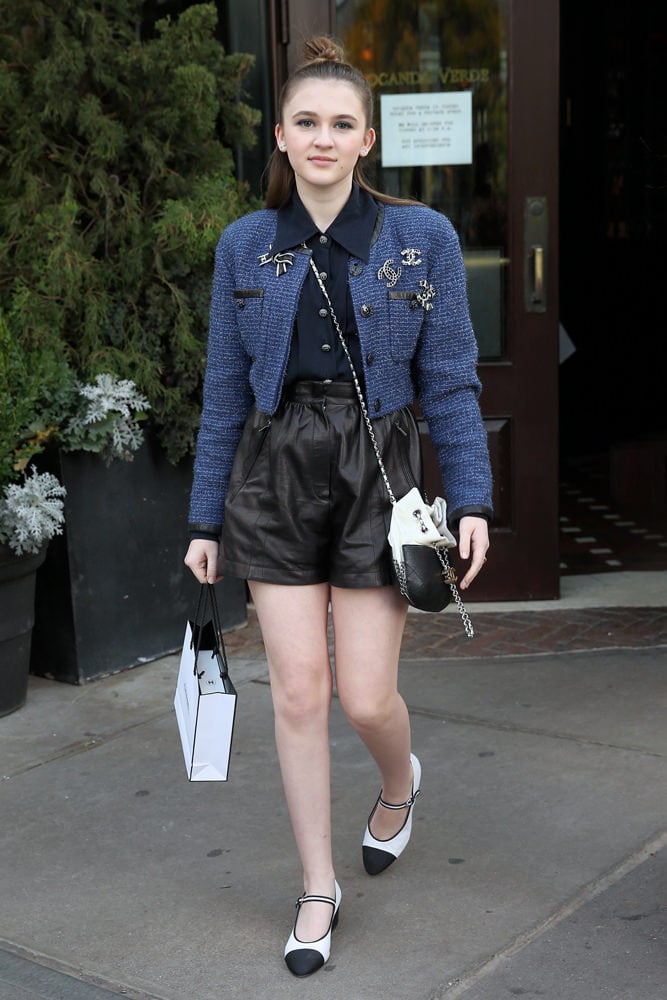 3 / 8
Keke Palmer
Keke Palmer was also seen carrying the nautically-themed Chanel En Vogue Round Bag while making her rounds in NYC.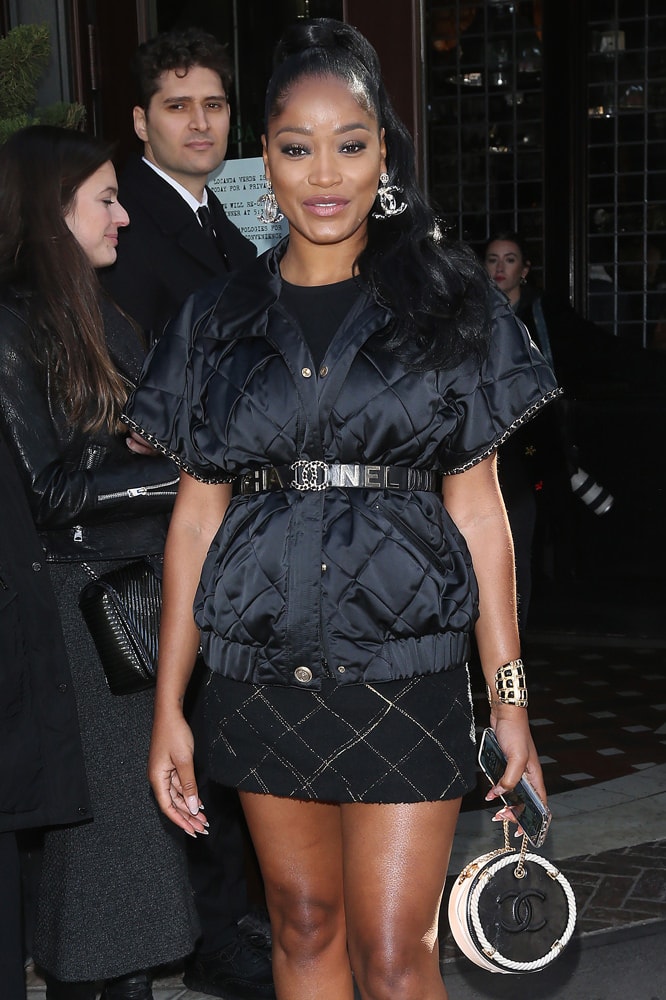 4 / 8
Jenny McCarthy
Here's Jenny McCarthy, leaving work in New York City with her pooch safely contained in a Louis Vuitton dog carrier.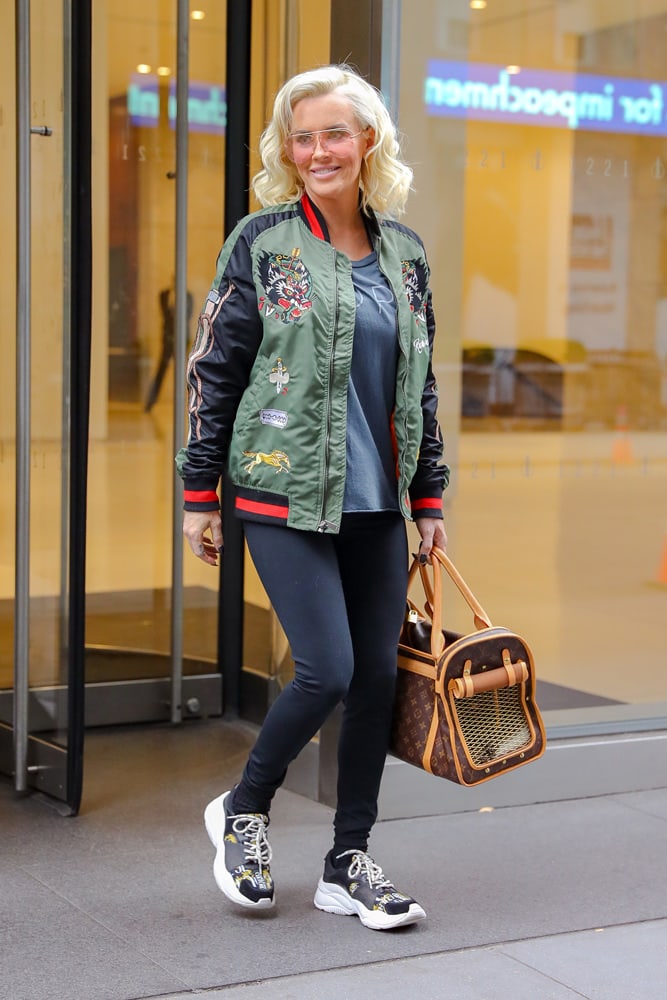 5 / 8
Katie Holmes
Katie Holmes also attended the "Through The Lens: The Tribeca Chanel Women's Filmmaker Program" luncheon in NYC. She's carrying a luxe new Chanel 19 Bag.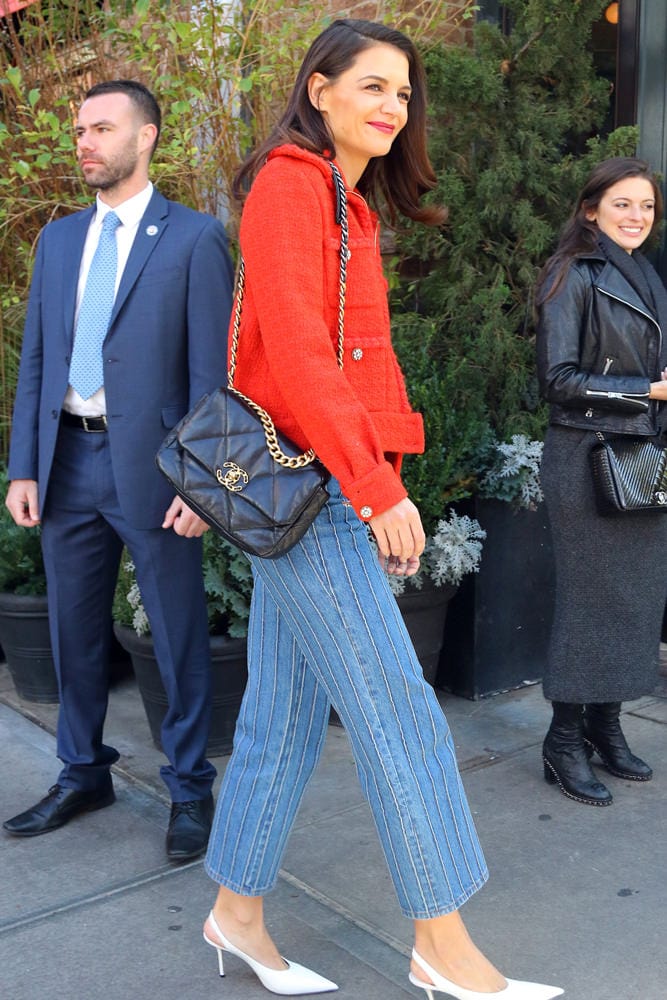 6 / 8
Diane Kruger
Diane Kruger is also clearly a huge Stephen Colbert fan. She was recently spotted traipsing around NYC with a Colbert tote and a white Chanel Gold Bar Top Handle Flap Bag.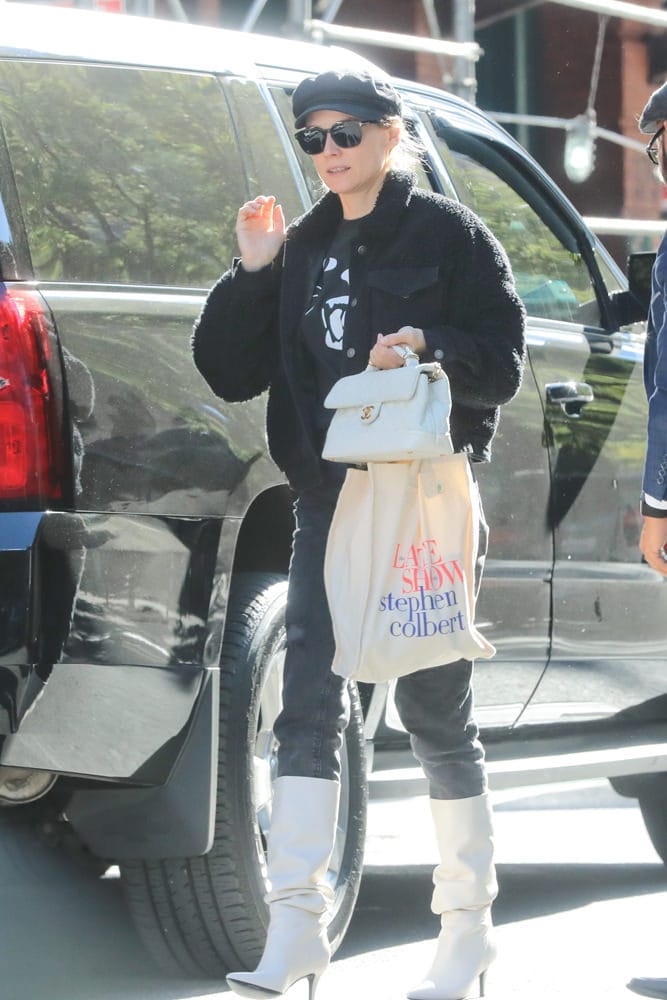 7 / 8
Elizabeth Banks
Elizabeth Banks is out promoting her masterpiece, the second Charlie's Angels movie reboot (which she directed, starred in, and produced), in NYC. She's seen here flaunting a gorgeous, jade green, customized MYSTERY bag! Obviously, that customized strap is the key piece of the puzzle here. Who has the intel?