Now that you've had ample time to form opinions on who was best and/or worst dressed at the Golden Globes, who deserved their accolades, who was robbed, and whose expletive-laden outbursts were the most shocking, let's look at the bags! The dresses are always easy to ID, but we have a few mystery bags in play, and I just want you to know that we all did do our due diligence here, because some of you get TESTY when we don't have all the answers. We researched, we Instagram-stalked, we peeped at our competitors...a few clutches still remain a mystery. But if you know what they are, RESPECT. We'll get those out of the way first.
1 / 12
Naomi Watts
Naomi Watts wore a slinky and shimmering black Armani Prive number, paired with a matching metallic black clutch.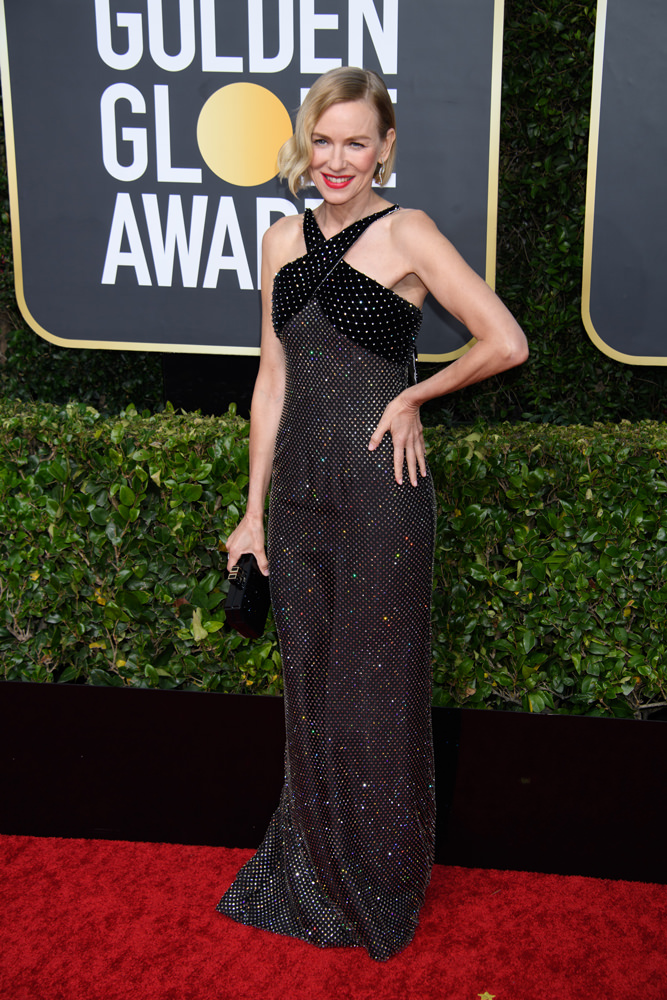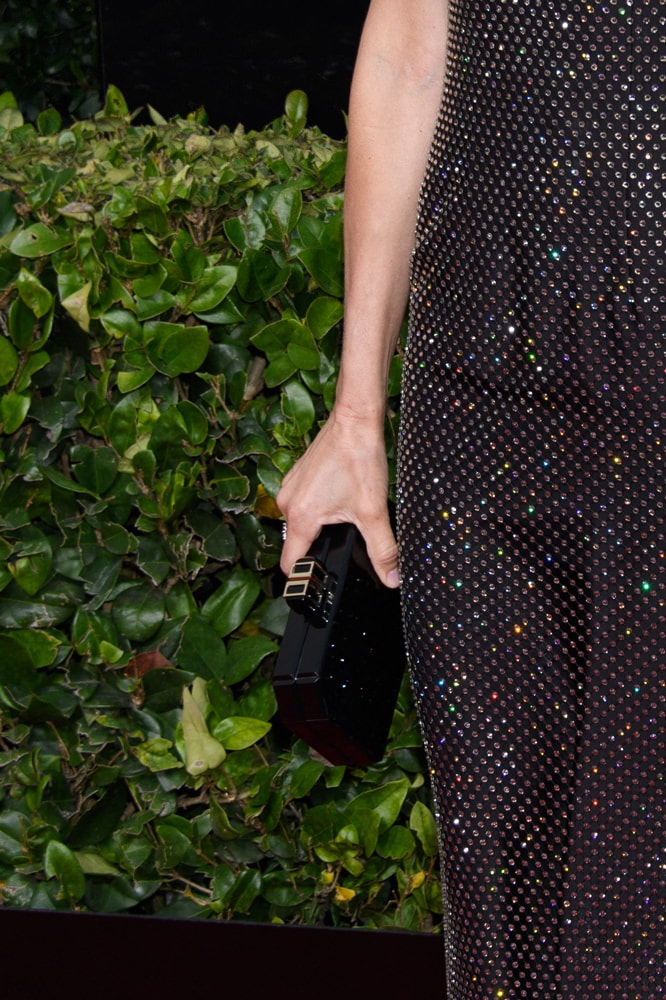 2 / 12
Giuliana Rancic
Giuliana Rancic donned this silver Alexander Terekhov gown, paired with an artsy red, silver and black croc-embossed clutch.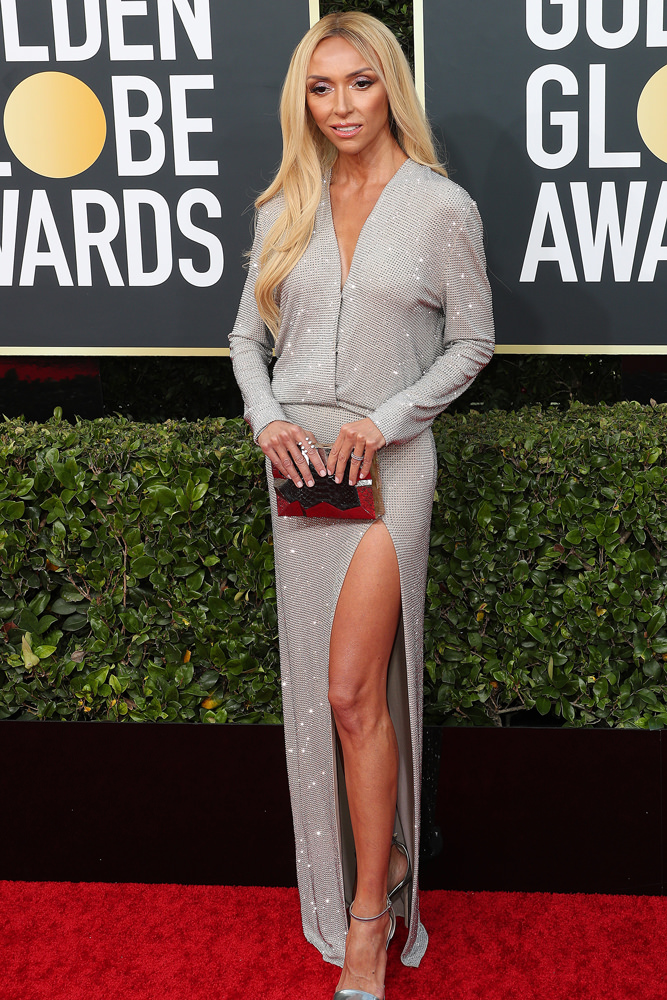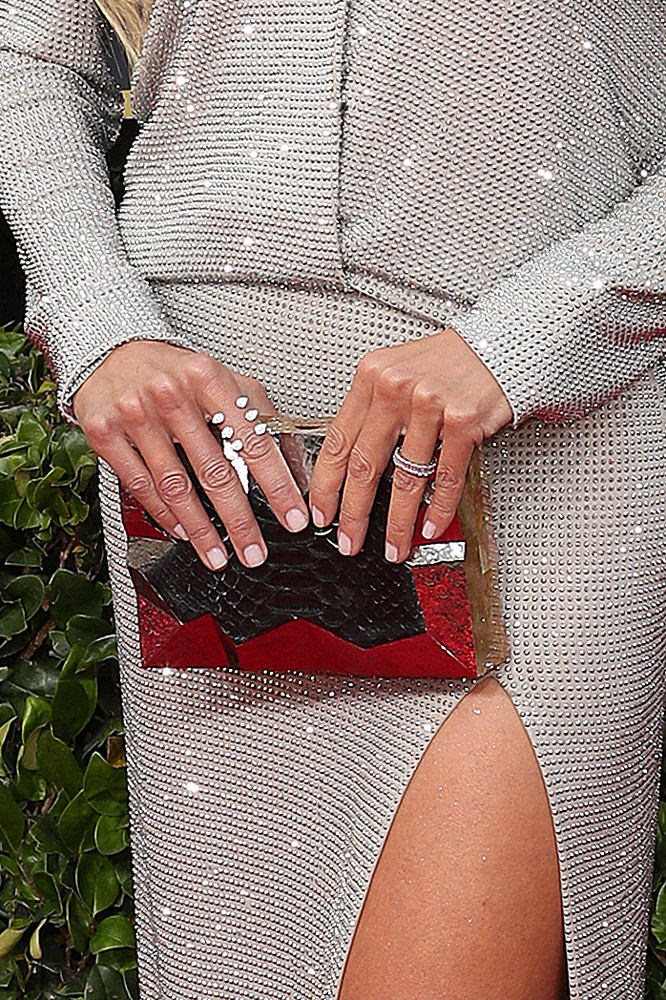 3 / 12
Christina Applegate
Christina Applegate chose this low-cut, long-sleeved Pamella Roland dress and paired it with a simple black clutch with a silver clasp.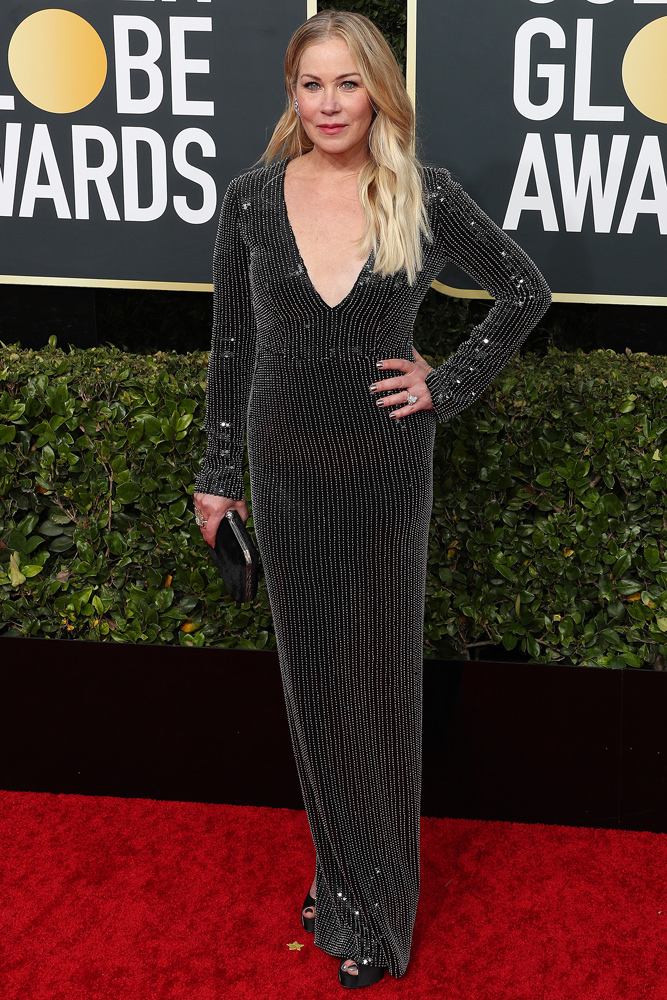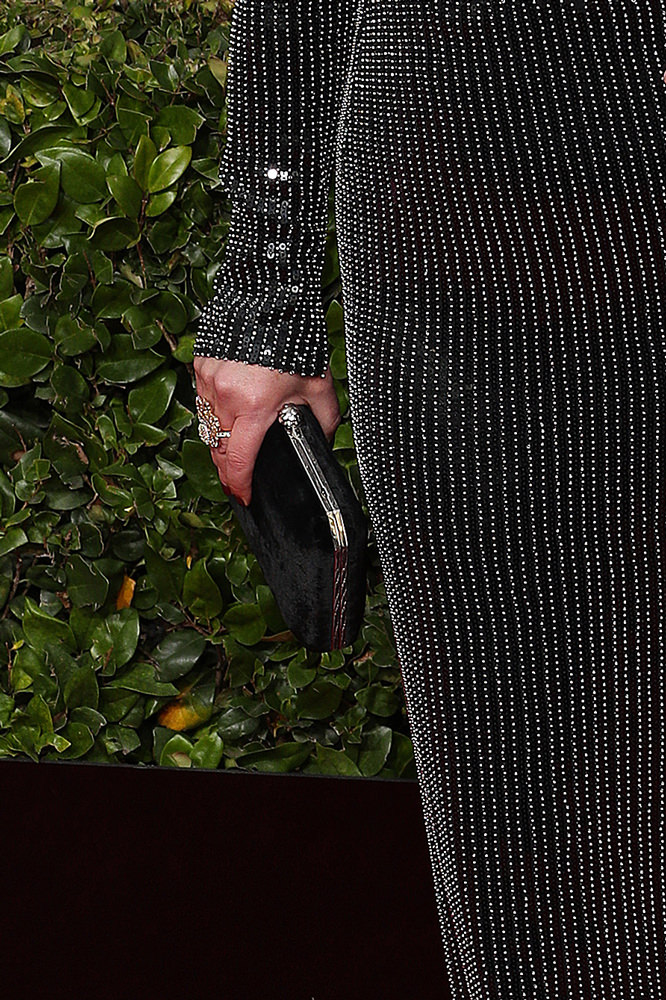 4 / 12
Sofia Vergara
Sofia Vergara paired her form-fitting Dolce & Gabbana gown with what I'm certain is a new, custom Dolce & Gabbana Raso Ricamo Bag.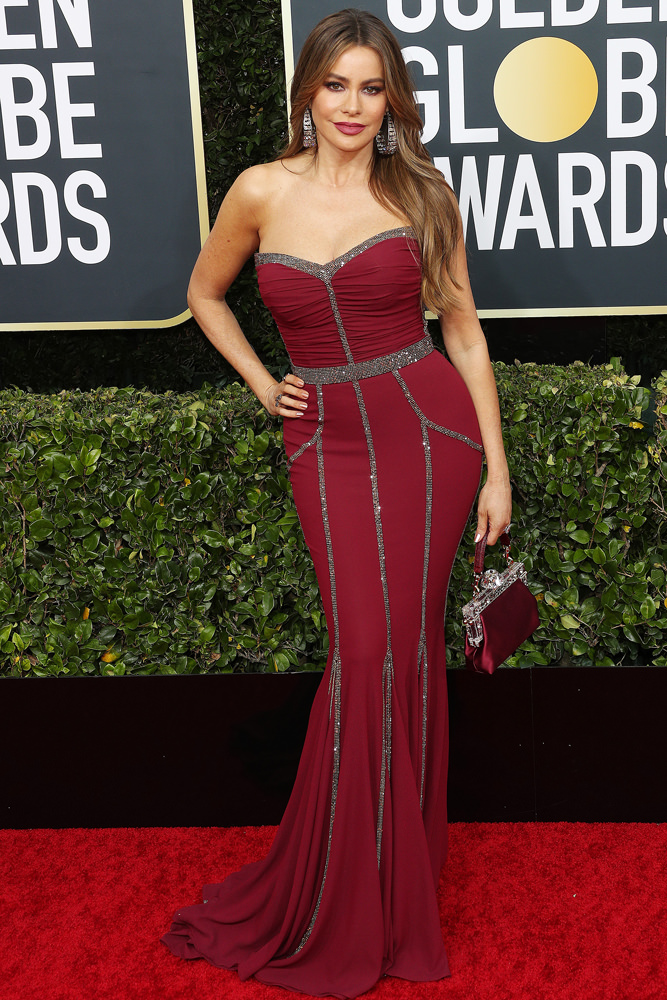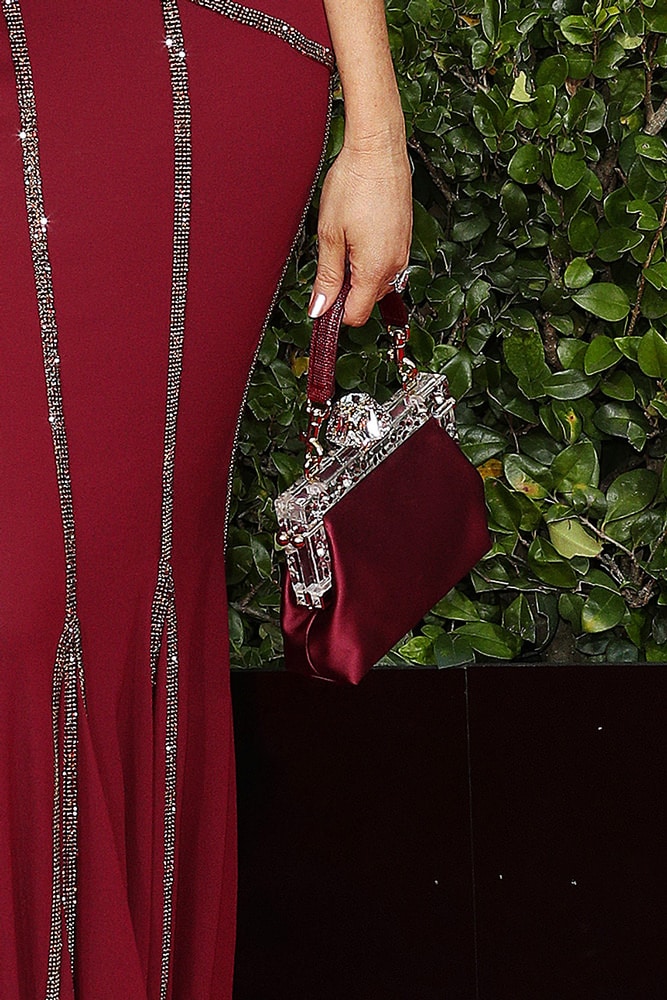 5 / 12
Jennifer Lopez
Everyone is talking about J-Lo's Valentino dress, but note the subtle satin Judith Leiber Couture clutch she paired it with! Jennifer did not take home a Golden Globe for Hustlers, and I'm kinda mad, actually!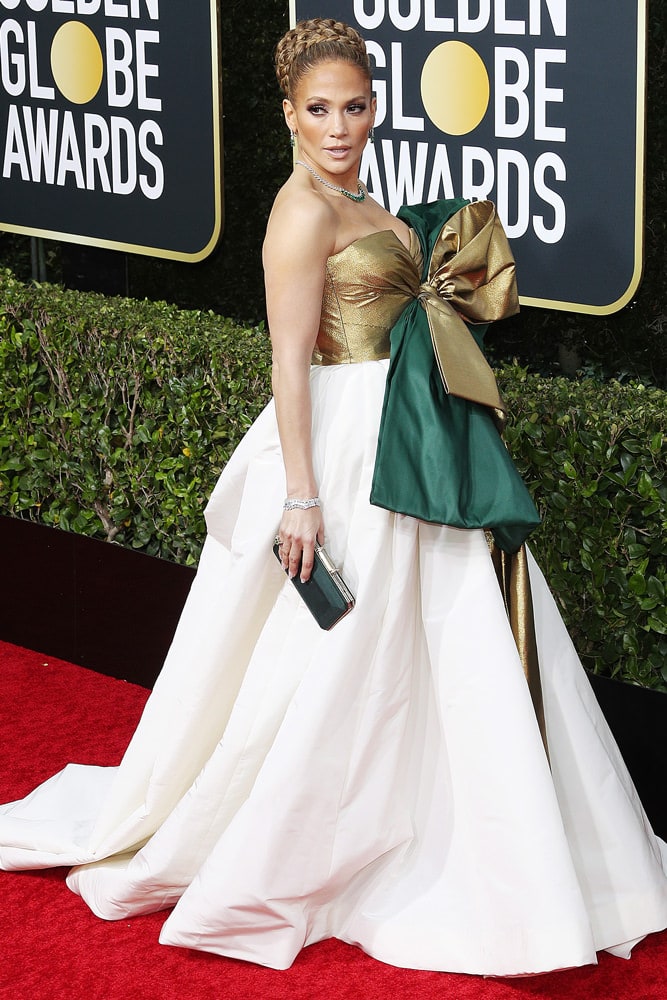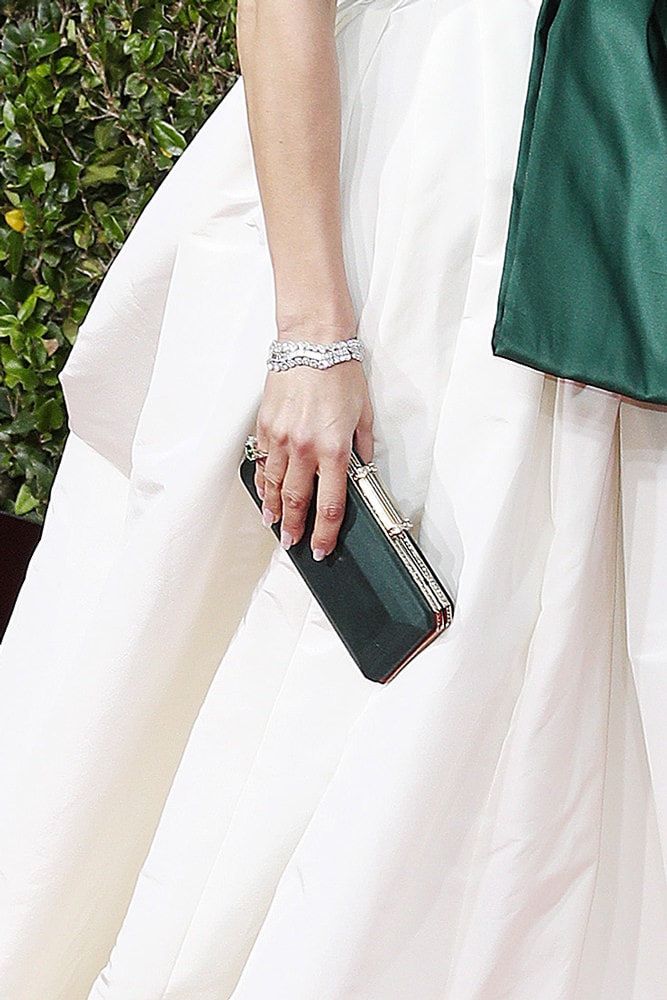 6 / 12
Lisa Bonet
Moving on to the InStyle Golden Globes afterparty...Lisa Bonet and Jason Momoa's matching ensembles should inspire us all to convince more men to wear velvet suit jackets. Lisa is carrying a gilded Fendi Baguette, which was certainly one of the bigger bags at the awards ceremony, but I think it works here.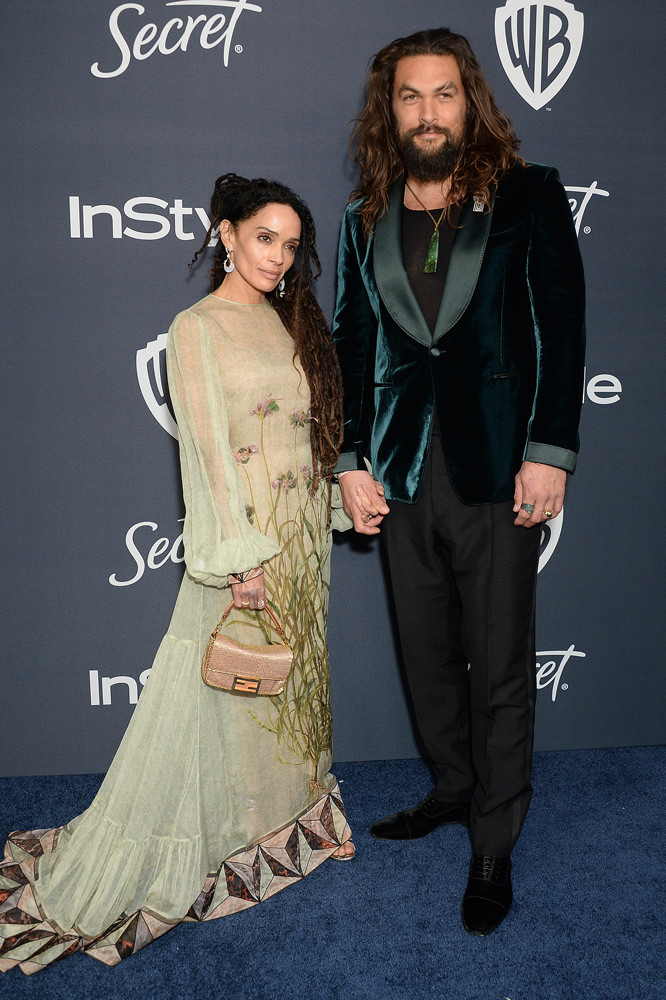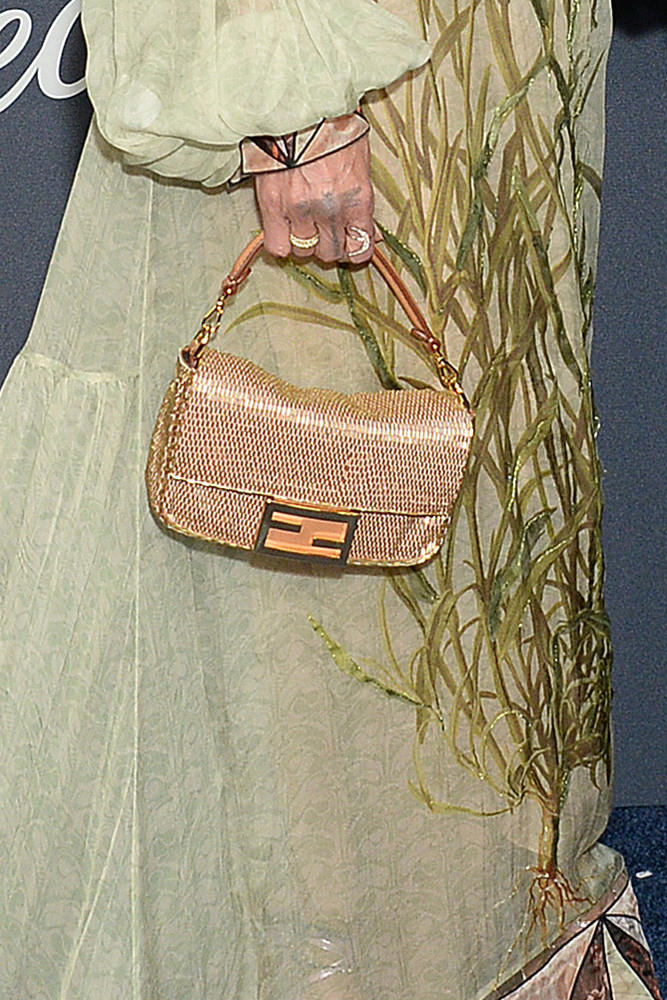 7 / 12
Shay Mitchell
Actress Shay Mitchell carried this dainty Gelareh Mizrahi Black Satin Clutch to the afterparty. Her high-cut floral dress is Nicolas Jebran.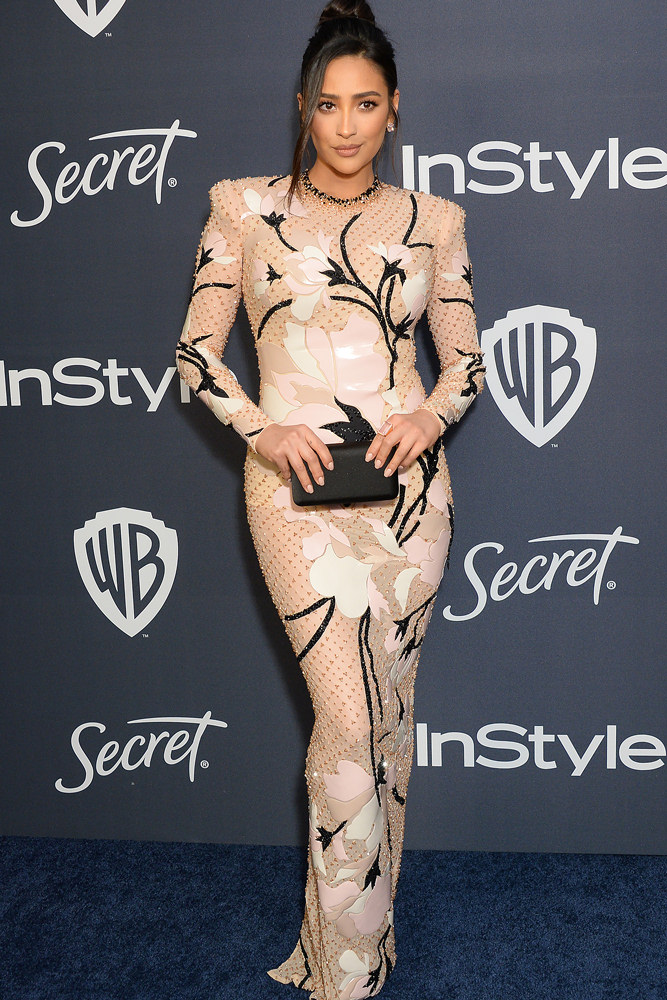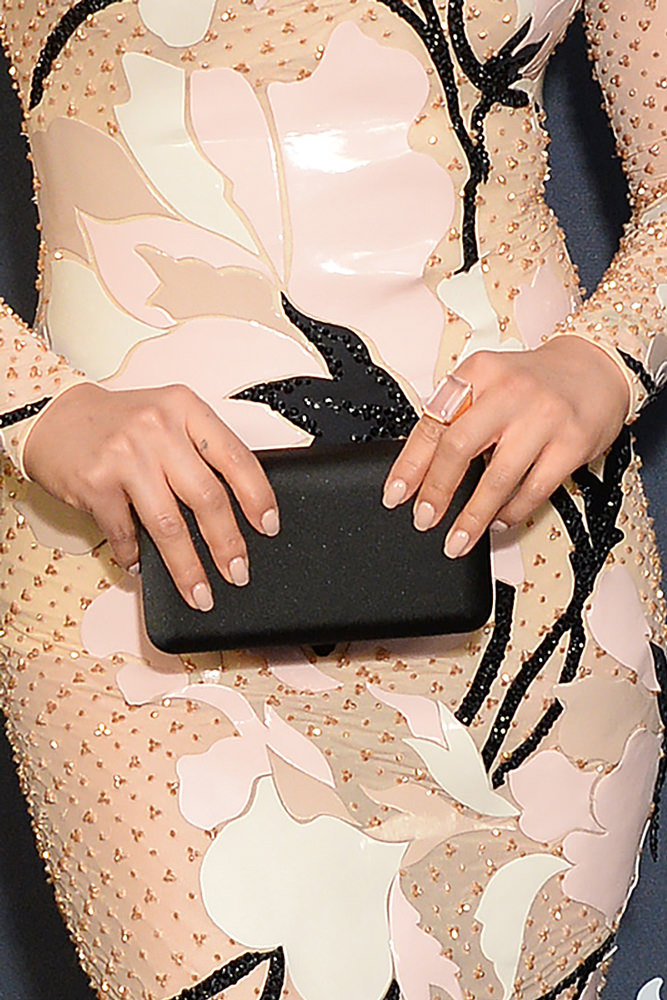 8 / 12
Helen Mirren
Helen Mirren paired her sweeping red Dior gown with a bright, ombre red clutch from Judith Leiber Couture.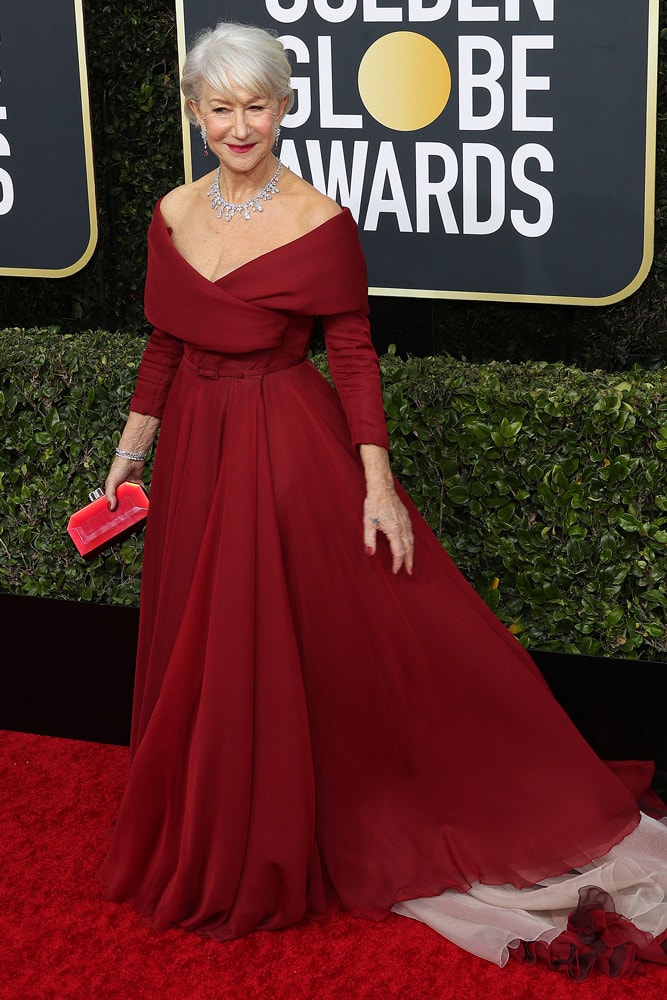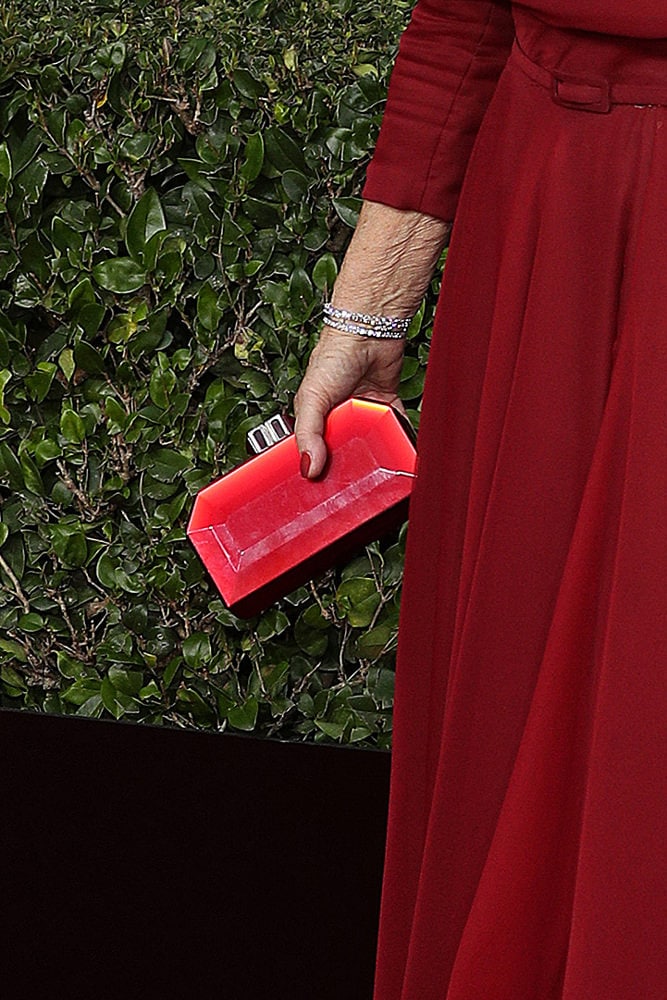 9 / 12
Molly Sims
Molly Sims also opted for Judith Leiber Couture at this year's awards ceremony. Her gown is Marchesa.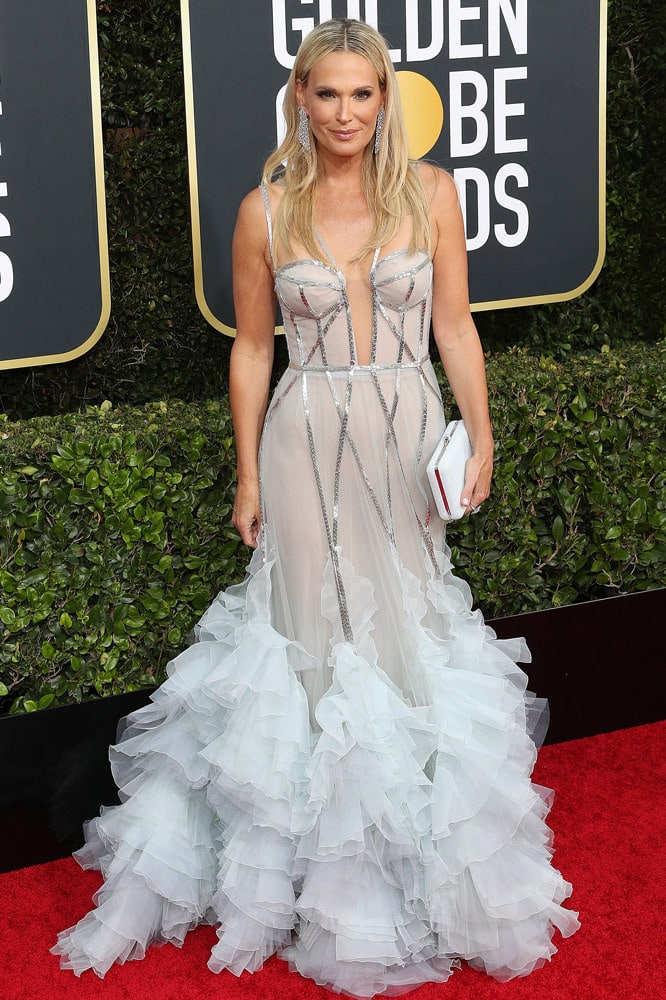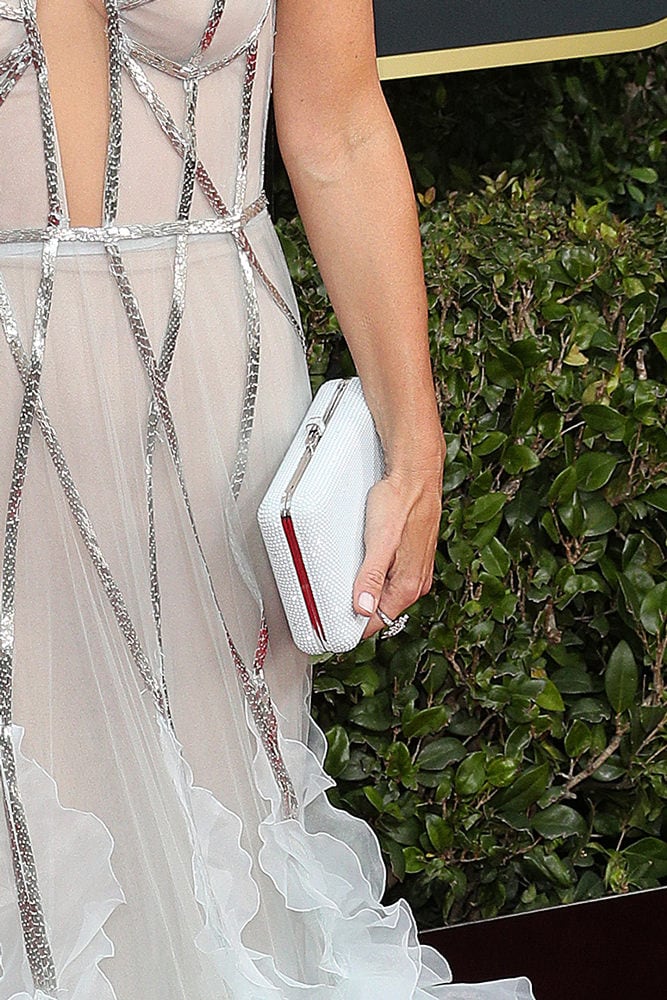 10 / 12
Sophia Bush
Back at the Instyle afterparty, Sophia Bush paired this simple, timeless Jimmy Choo Ellipse Clutch with a baby blue, off-the-shoulder John Paul Ataker number.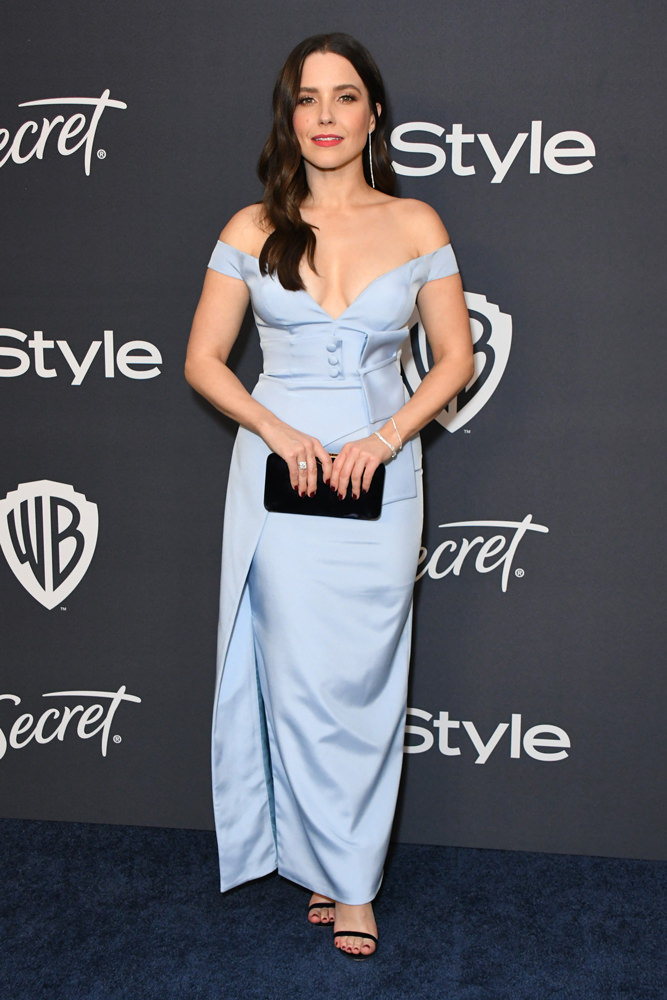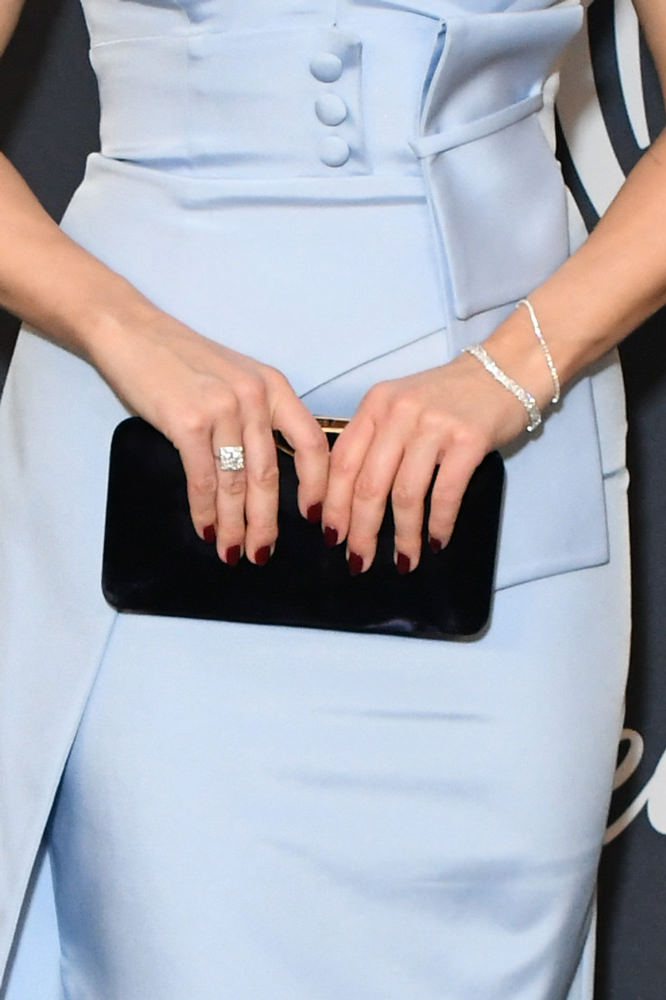 11 / 12
Kate Bosworth
We've saved a few of the best for last: Here's Kate Bosworth, carrying a gorgeous, bronze metallic leather Bienen-Davis Régine Clutch. Her fuchsia frock is Prabal Garung.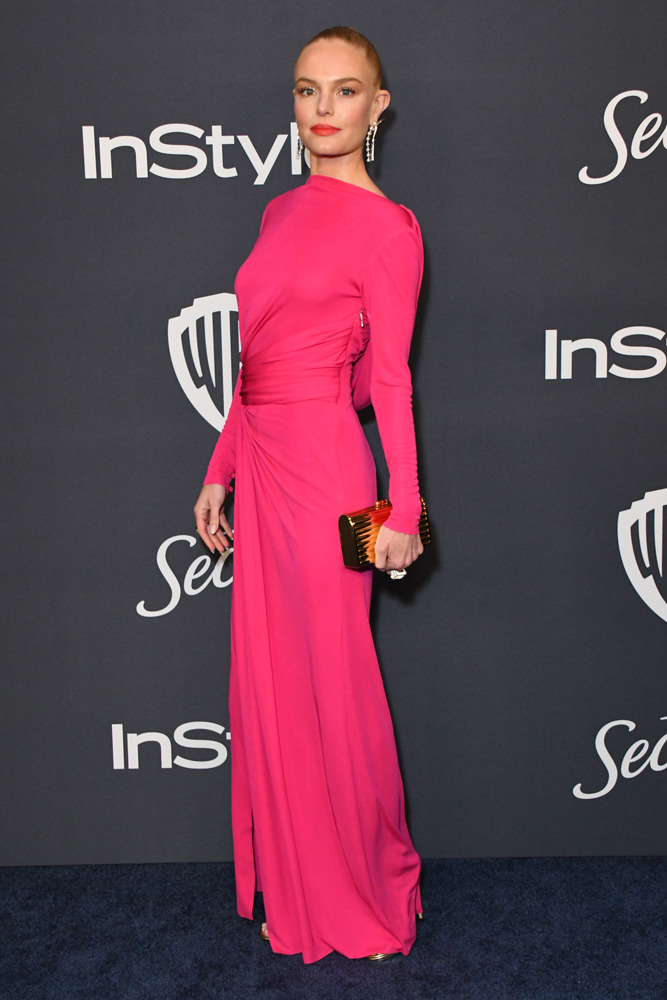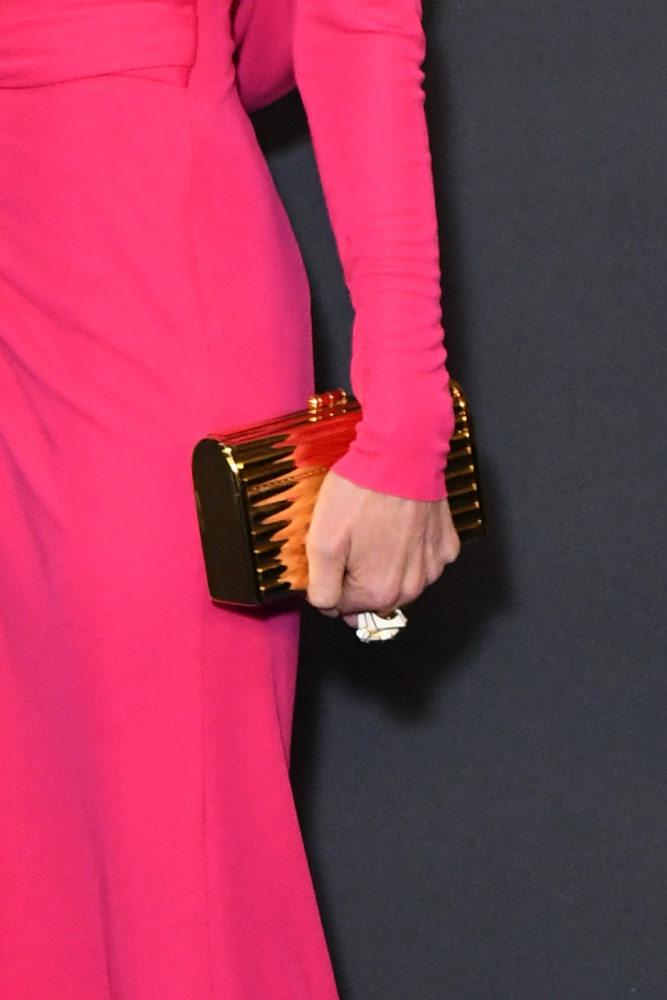 12 / 12
Natasha Lyonne
Finally, we have Natasha Lyonne (who should win ALL the awards) carrying a flirty Moschino Fan Clutch. Her dress is also Moschino.