As predicted, celebs have begun to disappear for their annual holiday publicity detox. (Wherever they are, I hope they're not wearing ANY make-up.) We'll be taking our cue from them next week and rolling back our celeb coverage just a tad, but ONLY during the holidaze! I hope the holiday break truly delivers for all of our dear readers. I hope there's something nice under the tree this year, but more than that, I hope you all get some much deserved rest and relaxation. Holidays involve a lot of emotional labor. Be kind to yourselves. But first, can you help me ID a truly bizarre mystery bag?
1 / 7
Dua Lipa
Dua Lipa carried this Alexander Wang Logo Bag to The Tonight Show Starring Jimmy Fallon. She's also rocking a sweet vintage Chanel puffy jacket from the 1980s.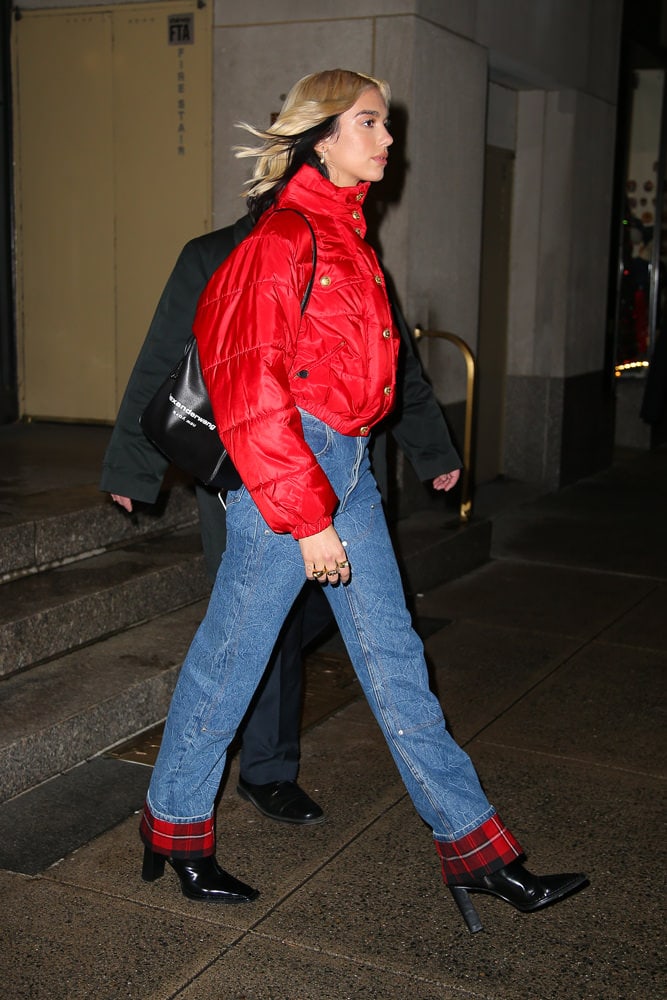 2 / 7
Dua Lipa
She was also spotted wearing it while hanging out with boyfriend Anwar Hadid. I guess they've been a thing since this summer!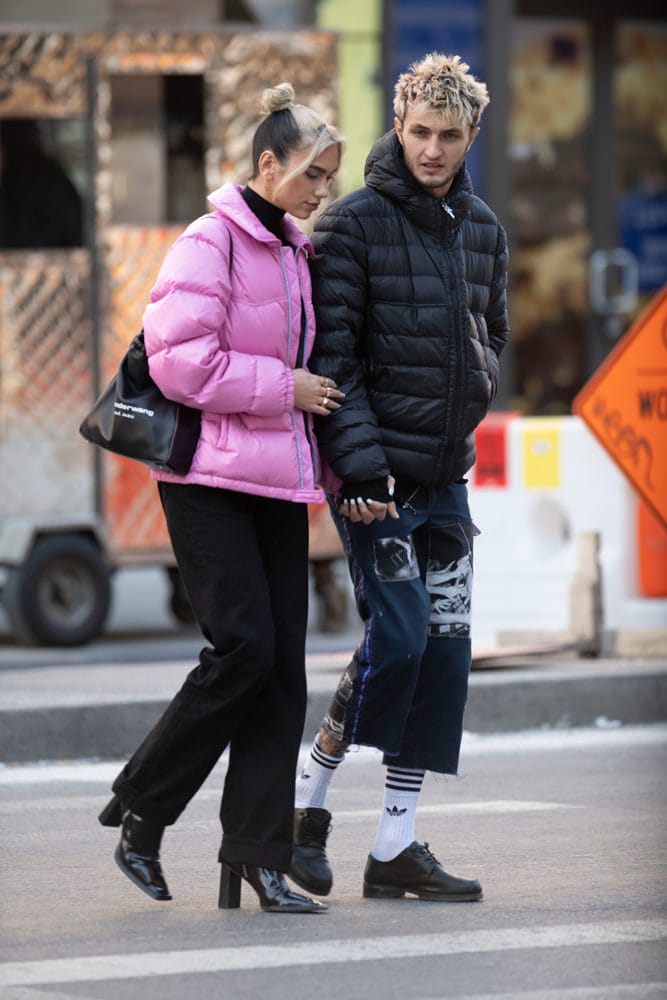 3 / 7
Tatyana Ali
Actress Tatyana Ali was spotted leaving Good Morning America in New York City with this furry black mystery bag! We do not have the foggiest notion of what this is. Do you? Tatyana is out promoting her new Lifetime holiday movie.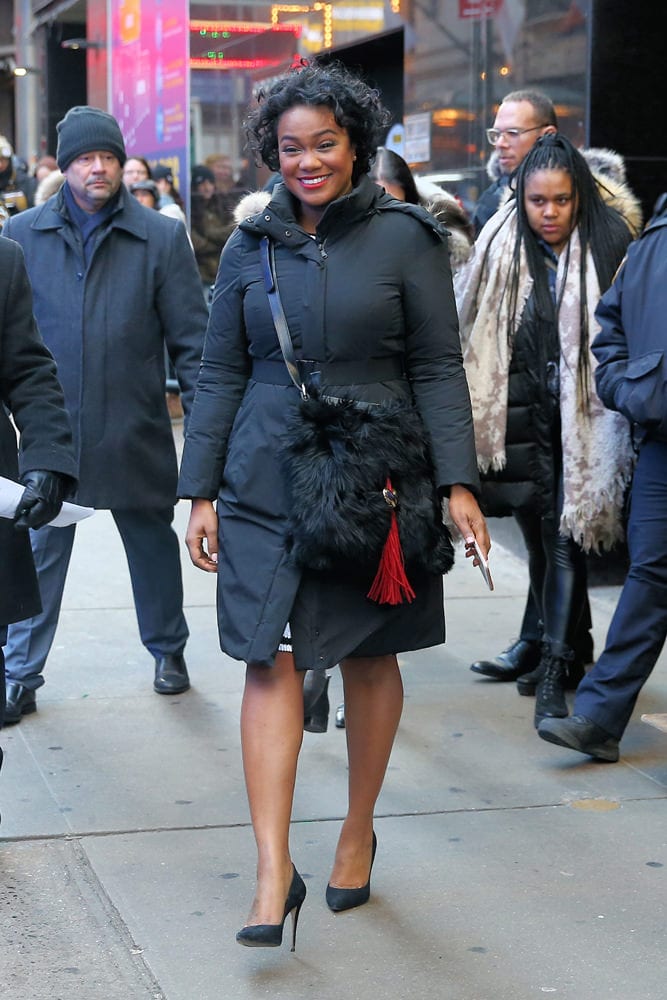 4 / 7
Durrani Popal
Former Kardashian employee (and star of their short-lived spin-off show Dash Dolls) Durrani Popal was spotted doing a little holiday shopping with her puppy in Beverly Hills, CA. She's carrying a small Hermès Kelly.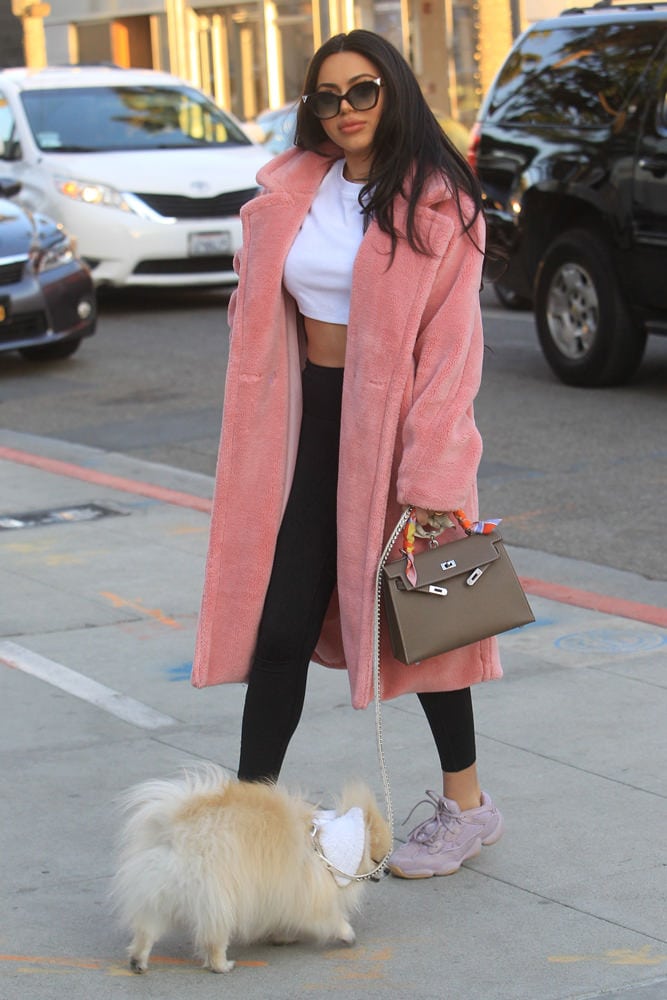 5 / 7
Hailey Rhode Baldwin
Hailey Rhode Baldwin recently carried this plush Bottega Veneta Cassette Bag to the hair salon in Beverly Hills.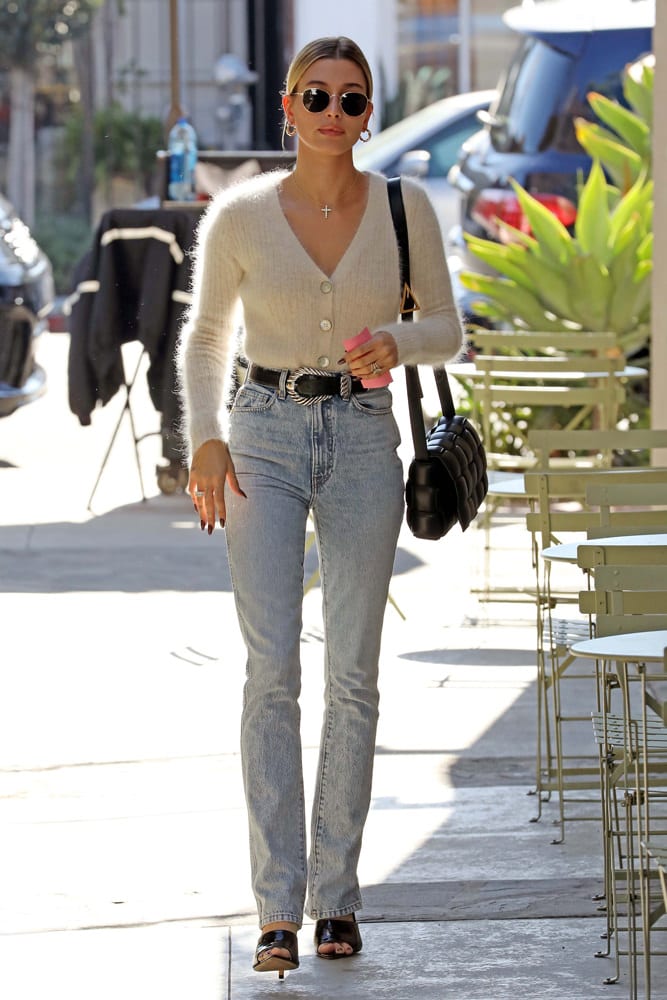 6 / 7
Lisa Rinna
Here's Lisa Rinna, bundled up after yoga class and carrying a Louis Vuitton Speedy 25. This is a truly dizzying mix of prints and patterns...skulls! Pills! Leopard print! LV logos! You can have it all.