In a single post, we have new snaps of Lady Gaga, Beyoncé and Angelina Jolie. Those last two are the rare unicorns of paparazzi photography, and it's never an accident when they step into the public eye. Beyoncé may be more visible in the coming days or weeks because of the various worldwide The Lion King premieres, but Angelina Jolie makes appearances on an even less predictable schedule. In any case, it's even more bewildering to stumble across such rare and evasive A-listers in the wild when one of them has a mystery bag. Can you help us ID Angie's latest bag acquisition?
1 / 8
Lady Gaga
Lady Gaga was spotted stepping out of her New York City hotel wearing Alberta Ferretti and carrying her beloved Celine 16 Bag.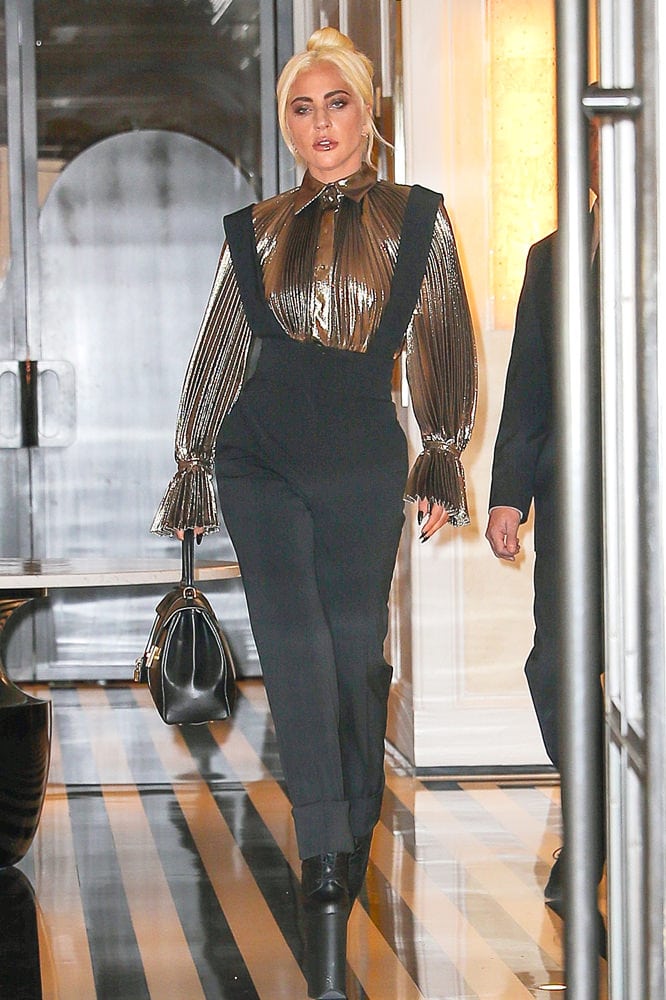 2 / 8
Helena Bordon
Brazilian fashion blogger Helena Bordon took a moment to pose with her Chanel Belt Bag after the Elie Saab Fall/Winter 2019/2020 show in Paris.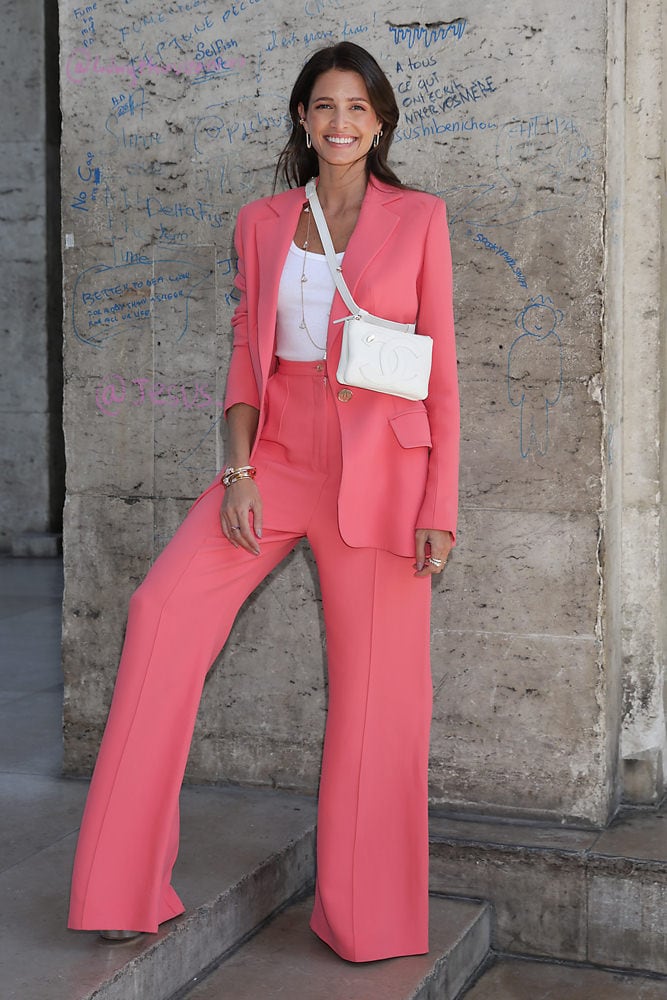 3 / 8
Wendy Williams
Wendy Williams was seen out and about in New York City recently carrying the tiniest black Birkin, accessorized with silver Hermès charms.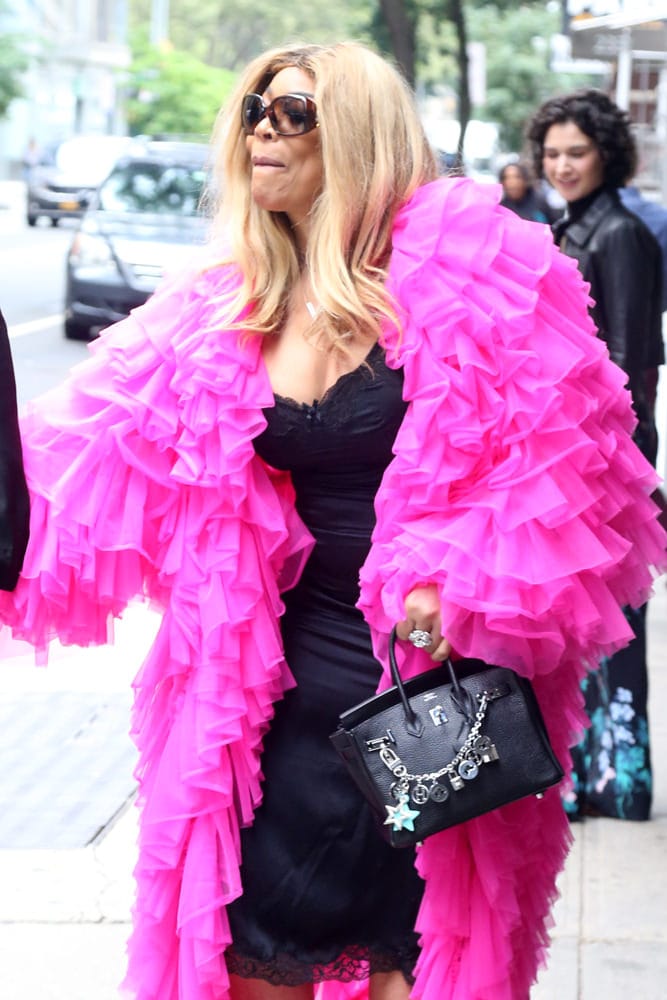 4 / 8
Emma Roberts
Here's a gorgeous shot of Emma Roberts carrying a Louis Vuitton Onthego Bag around in Los Angeles. Given the popularity of the Dior Book Tote, I think the Onthego should do quite well.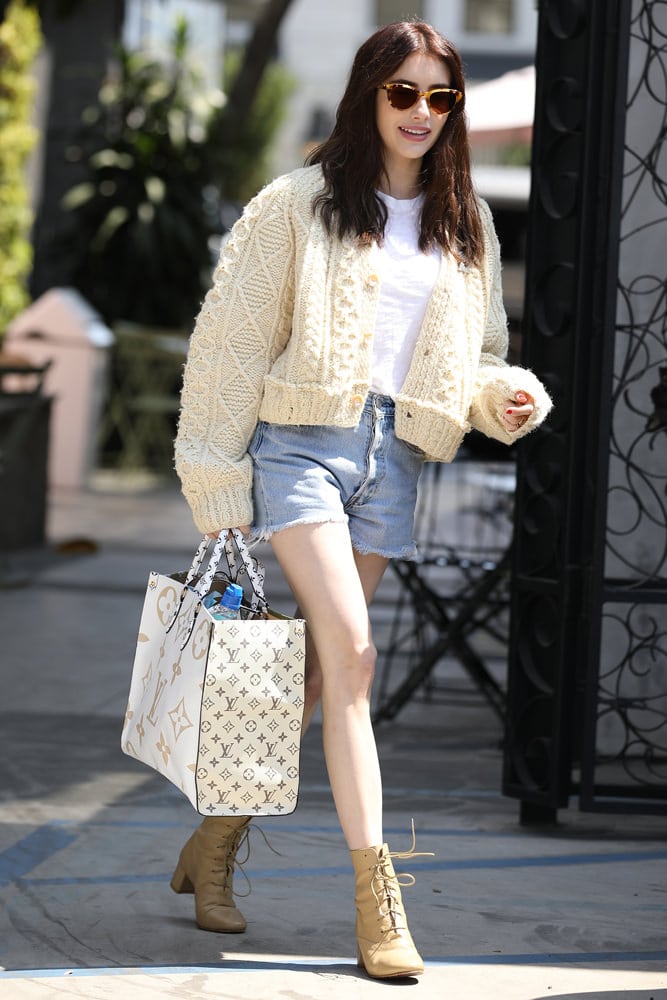 5 / 8
Angelina Jolie
Angelina Jolie is really tantalizing us with this mauve mystery bag that she carried while doing a little toy shopping in Paris. Any educated guesses?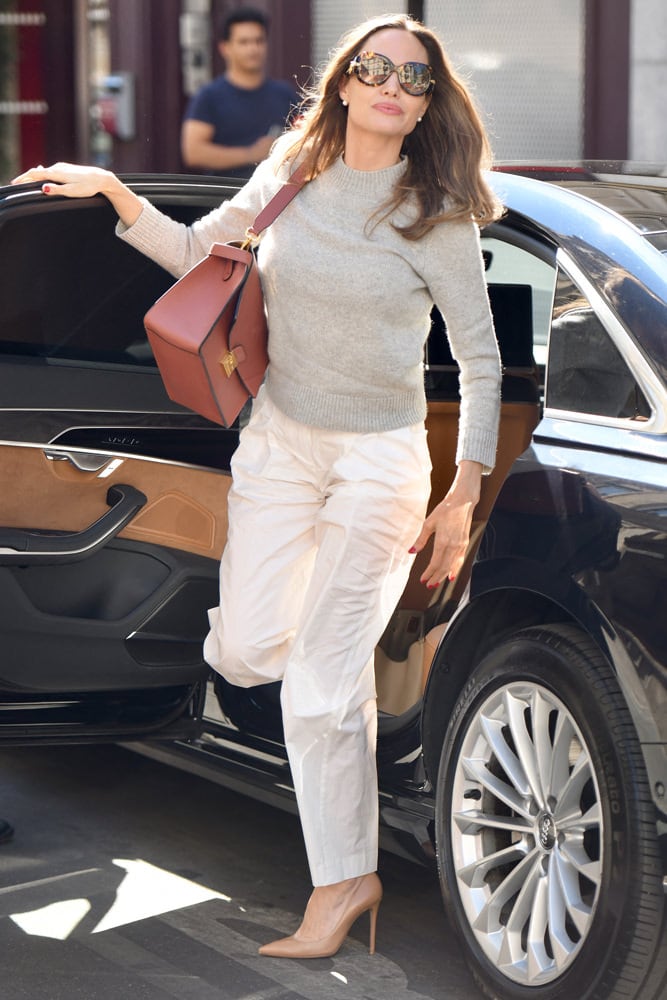 6 / 8
Susan Lucci
Soap star Susan Lucci took this quilted Chanel Timeless Tote to BUILD Series in NYC.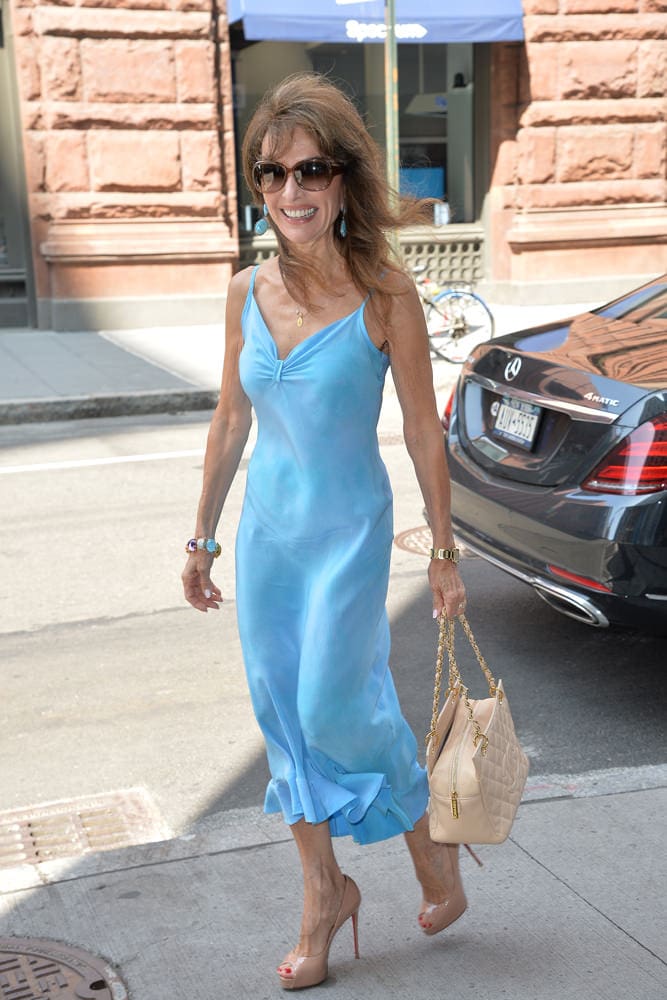 7 / 8
Beyonce
Beyoncé attended The Lion King premiere wearing head-to-toe Alexander McQueen, accessorized with an embellished Alexander McQueen Four Ring Clutch, of course.