It's still shocking to think about how much has changed since COVID-19 infiltrated our lives and took away any sense of normalcy. I am extremely blessed to have healthy friends and family and my heart goes out to those who have had loved ones taken from them due to this horrible and unexpected virus. I am also eternally thankful for those essential employees who are putting their lives on the line to keep us safe, particularly our healthcare workers. I am an eternal optimist and have been trying to find the positive aspects of our new circumstances. I have found comfort in finding time to connect with friends who I wouldn't normally FaceTime with, catching up with people I don't talk to as often, and the bizarre feeling of our new isolated community that is truly in this together.
I have asthma, so I am taking extra precautions and haven't left my house or gone to a grocery store during the shelter-in-place order in my state. Of course there are larger parts of COVID-19 that have changed my life (such as changes in my career or not being able to meet my nephew), but there are the little things that have an impact on me too. Purses have always been a huge passion of mine and an integral part of my daily life. I am realizing just how much I miss going to dinner on a Friday night and bag watching in the wild. It's always so fun to spot different bags when I am out and about, the thrill of identifying a lesser known bag or even spotting the familiar design of the Louis Vuitton monogram on my favorite styles. What I wouldn't give to be out and about and spot a Gucci or LV in the wild…it's crazy how much I miss it, even during these turbulent times. I know it is small and may seem frivolous to many, but it is part of what makes me, me.
I've had to get creative with how to keep bags front and center in my life. Bags are a thing of comfort for me, they are more than a vessel to carry my items around from place to place. I have found that during the last few weeks all I have wanted to watch on television is shows that feature handbags and fashion. I love getting lost in the storylines, but especially love watching the fashion on screen.
These are my top go-to shows for bag-watching, have you seen any of them?
The Bold Type
The Bold Type follows the story of three best friends who work for a women's fashion magazine in NYC. Kat, Jane, and Sutton are inseparable and the show follows their lives in the city. I love this show so much because it tackles serious subjects but also has a playful and fun storyline. I sum it up as a mix between Sex and the City and The Devil Wears Prada…I love it! All four seasons are available on Hulu. I just finished season four and could not recommend the series more. The Editor-in-Chief of Scarlett magazine wore a red Prada tote the entire season that had me drooling each episode.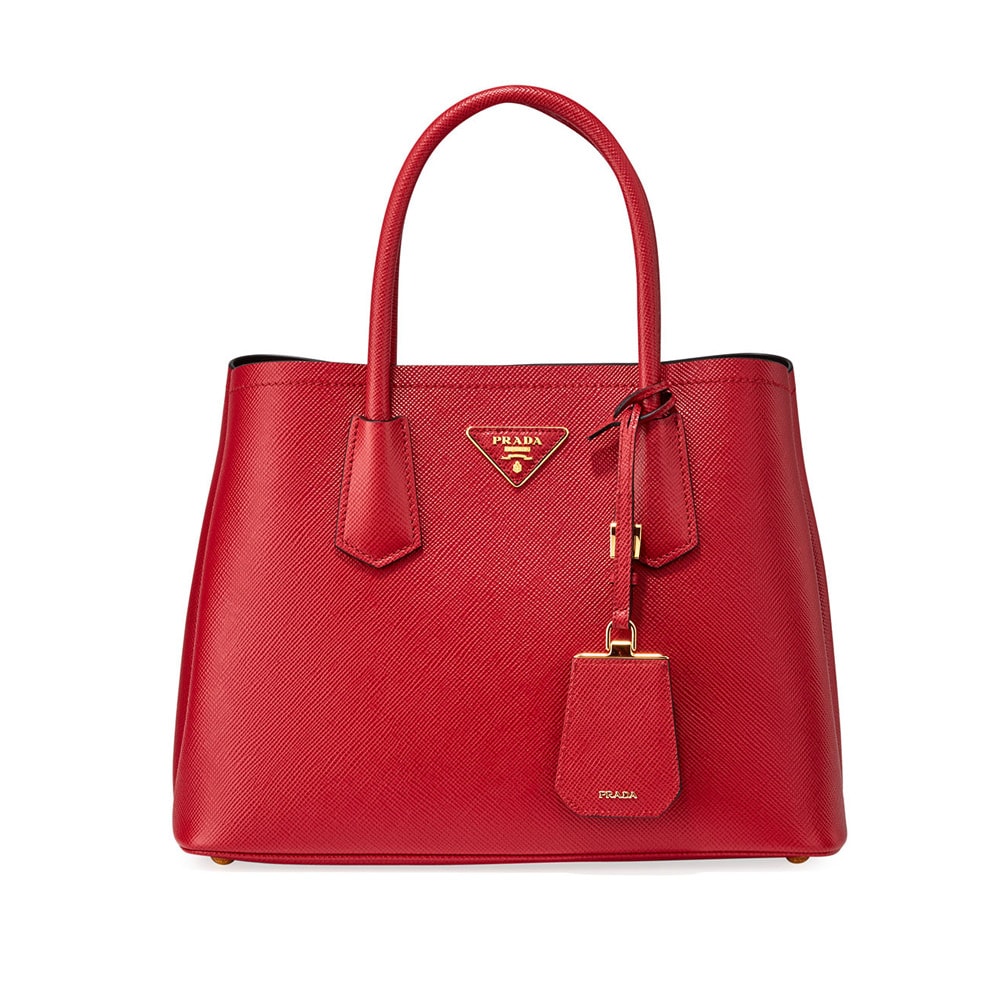 Gossip Girl
Gossip Girl is universally beloved by fashion lovers and is regarded as one of the top fashion shows of all time. After watching it again, it's hard to believe it was released 13 years ago. Sure, some of the trends have come and gone, but the handbags are still just as beautiful and covetable as they were 13 years ago. If you have never seen Gossip Girl before (or even if you have and want to rewatch it like me), this iconic show chronicling the life of Manhattan's elite prep school students cannot be missed. All six seasons are streaming on Netflix right now. I personally am obsessing over Little J's purple Valentino Rockstud bag. The bag is vintage now but I'm up for the challenge of searching for that specific style on the resale market in my newfound downtime…in the meantime, I have found a similar bag with a 2020 update that is available right now too.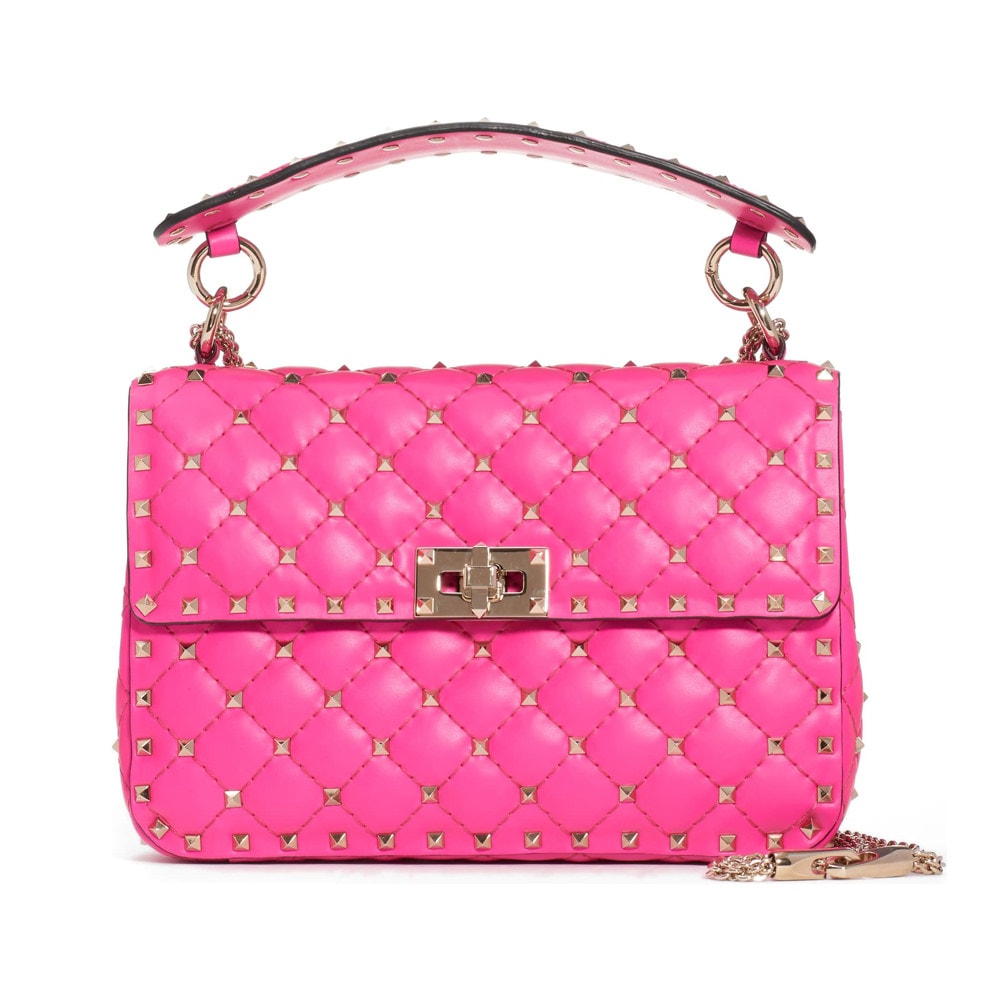 Real Housewives of Beverly Hills
I find that people either love or loathe the Real Housewives franchise, and I fall into the category of those who love it. I am a fan of each city, but have found that Real Housewives of Beverly Hills is my favorite. Not only do I love the cast the most, but the fashion is next-level fabulous. There are beautiful bags in every episode, along with the drama of living in Beverly Hills. Kyle Richards and Lisa Rinna are two of my favorite housewives to ever grace the franchise, I could watch them all day! I have been having fun rewatching old episodes on Hulu while I'm at home quarantined. All of the Chanel on the Beverly Hills episodes are a major factor in why I am saving for a Chanel Flap bag.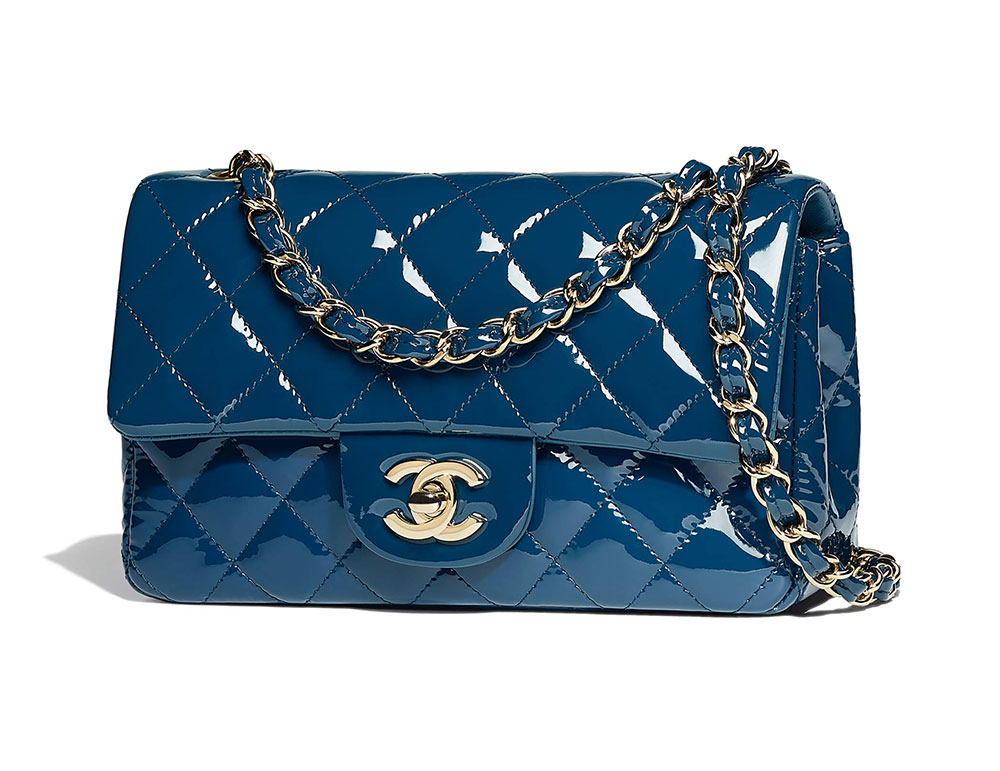 Younger
Younger is one of my favorite shows. When I first discovered it a few years ago I binged the entire season in one night. Each episode is only a half hour, so it's very easy to get through quickly. The show features a newly single 40 year old woman, Liza, who has to reinvent herself after a divorce. Liza moves to Brooklyn and poses as a 26 year old to get a job in the publishing world. The show has an incredible cast with Sutton Foster, Debi Mazar, Miriam Shor, Hilary Duff, and Peter Hermann, and the fashion is extremely fun to watch. I particularly love Hilary Duff's character Kelsey's looks, but Liza's Chloé Tess bag in season 6 was all I could look at.
I hope you and your loved ones are home safe and healthy and that these shows may provide you with some humor and laughs (and bag gazing!). I know they have been a huge help in taking my mind off everything going on right now and the bags are an added bonus.