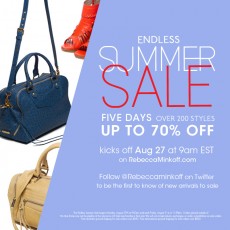 I can barely utter this next string of words, but summer is almost over. School has started for most kids again and I have no idea how this has happened. NO IDEA. The only aspect that I can even find as a plus right now is sales, major summer sales. This is one of the big one kids and it is from one of our favorite contemporary designers, Rebecca Minkoff. From the coveted MAC bags to MAB bags, this sale has a little of everything to keep happy while summer ends. Don't miss out, shop the endless summer sale!
I love a fun video and everyone on the PurseBlog team is constantly sending videos back and forth to keep ourselves entertained. Some are informative and some are simply to add laughter to our day. I had a smile on my face from ear to ear and found myself singing along to every word of this adorable Call Me Maybe cover that Rebecca Minkoff, Leandra of The Man Repeller, and model Hilary Rhoda shot as they got ready for the CFDA awards. There are cameos by many on the Rebecca Minkoff team as well as her husband. But the star of the video hands down is Rebecca's adorable son Luca, what a cutie!
This song is easy to sing along to and Rebecca brought her usual spunk to the cover (and so did The Man Repeller with her sweet dance moves). On top of it all, there are lots of close ups of Rebecca Minkoff accessories and clothing. It's pretty much a match made in fun fashion heaven. [Shop Rebecca Minkoff]
Rebecca Minkoff has expanded her growing collection to incorporate small accessories as a staple. Her upcoming line of tech accessories is entirely cool (more to come on that soon), but one of her most sought-after designs is her pouches. The simplistic coin wallet is turned into the Rebecca Minkoff cool girl must-have with quirky wording on the front.
This is my new favorite pouch, in coral bubble leather, that reads "My diet starts tomorrow!" on the front. With summer knocking at our doorsteps, this is an entirely true saying for many of us right now. (more…)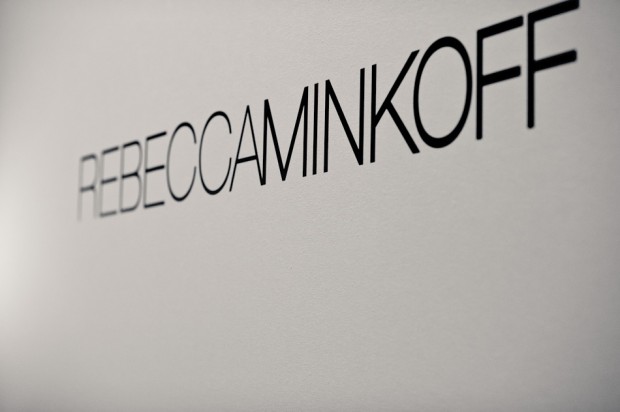 True to her brand's aesthetic and identity, Rebecca Minkoff made sure every attendee of her fashion show not only had the opportunity to see her Fall 2012 collection but also made sure they got to rock out while the show took place. The talented and highly energetic Theophilus London performed while models strutted down the runway wearing Rebecca's upcoming looks. The entire show had more of a Victoria's Secret Fashion Show feel than a demure and stuffy catwalk feel, which was greatly appreciated.
As for the clothing, we saw glimpses of multicolored sequins and lots of dip-dying. The Rebecca Minkoff girl is contemporary, cool, and knows precisely what she wants. Her personal style matches her easy-going but super cool lifestyle, and this is precisely the Rebecca Minkoff I have come to know and love. In fact, I would be thrilled to wear every piece of this collection and I most certainly plan to.
Most importantly, let me get to the bags. The handbags did not stray from Rebecca Minkoff's usual offerings, instead we saw updated versions of the coveted Morning After Bag among others. Of course, there will be plenty of new bags but these we will see upon closer inspection once we visit the showroom.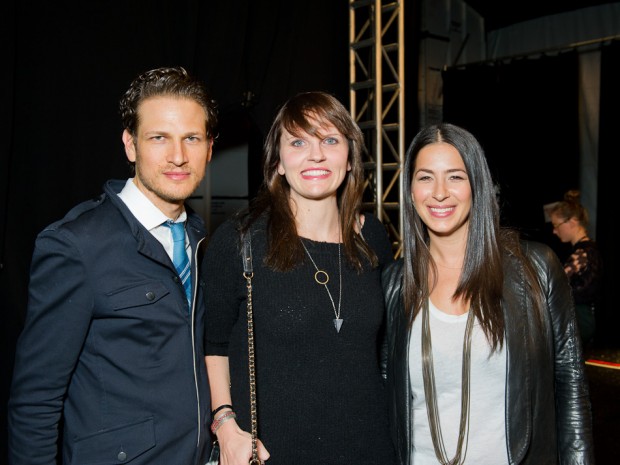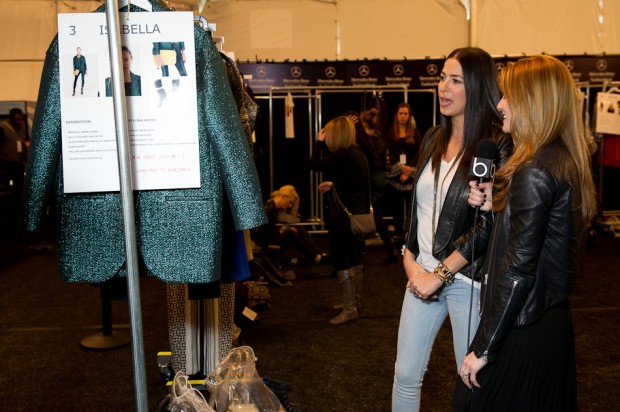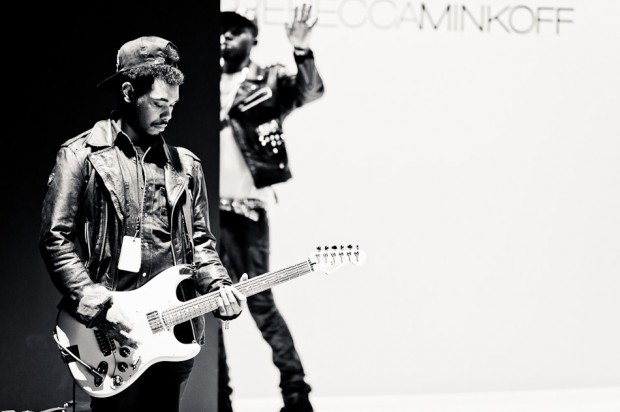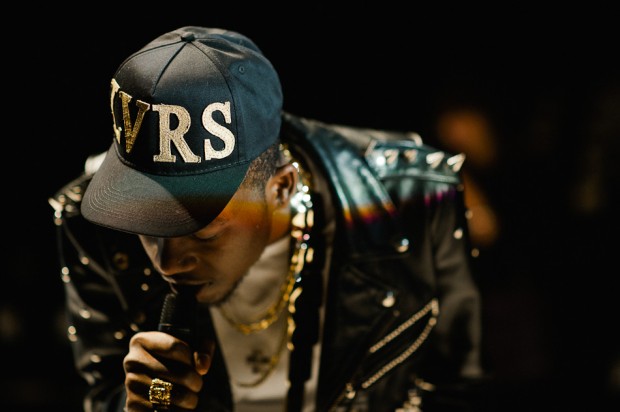 (more…)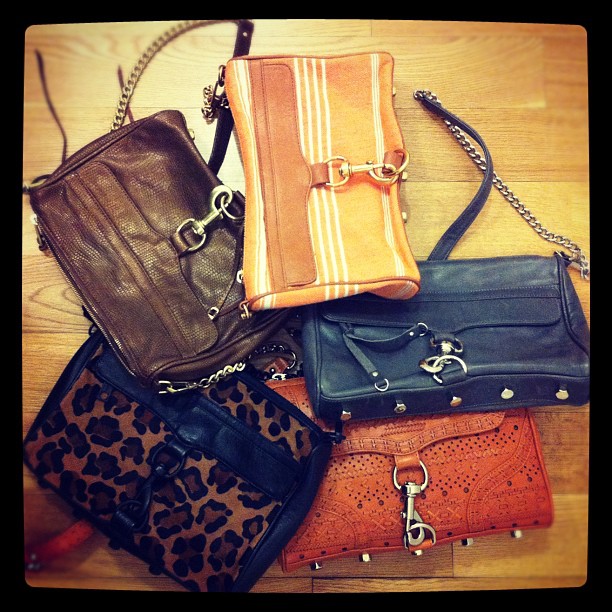 Today is the Rebecca Minkoff Fall 2012 Runway show and of course Amanda, Vlad, and I will be there. But we aren't just attending, we are going to share the show with you through our eyes. Vlad and I will be backstage and while he snaps photos to share with you all later, I will be taking photos non-stop with my iPhone. And because I am Instagram obsessed, I will be sharing all of these photos on our Instagram while also taking over Rebecca Minkoff's Instagram account for the day.
Even if you aren't at the show, be part of the show by following PurseBlog and RebeccaMinkoff on Instagram! And watch the show live today at 3pm EST at this link.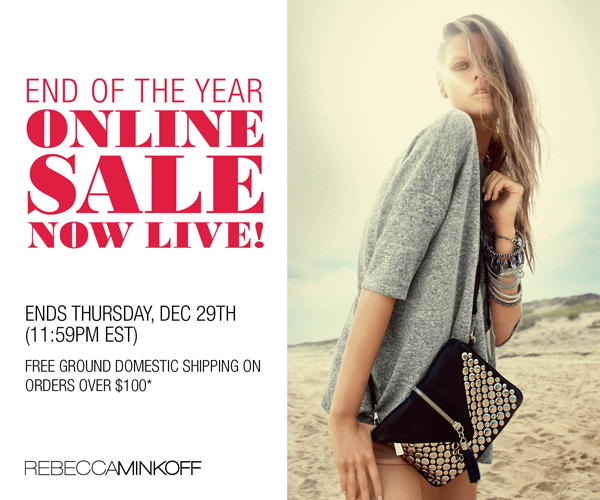 Rebecca Minkoff is notorious for her excellent day-after-Christmas sales, and this year's just launched at noon. You'll find a big selection of the year's bags, all up to 50% off! Hurry hurry…
All of us East Coasters went crazy at the Rebecca Minkoff Sample Sale in NYC (and we scored major loot), and now all of our West Coast ladies can as well. Today and this weekend, Rebecca Minkoff is hosting her Los Angeles and San Francisco Sample Sales. Each is bound to have plenty of loot at amazing prices. If you are able to stop by, have a plan in mind and make sure your arms are strong enough to hold many bags at once. Info after the jump! (more…)

Her sample sales are the stuff of legend, but not everyone lives in a place that allows them to shop Rebecca Minkoff's wares at a deep discount in person. If you've been lamenting the loss of those good deals, the Rebecca Minkoff Black Friday Sale is what you need to do with yourself today. Some bags have already sold out, so I don't want to see any dilly-dallying from you guys.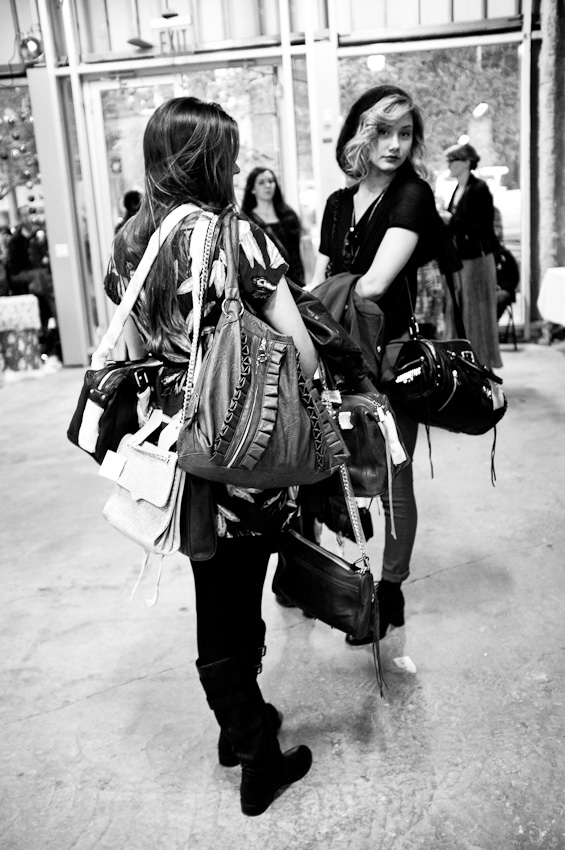 The current Rebecca Minkoff NYC Sample Sale is still ongoing until Sunday, 5pm EST. If you are in town, we suggest you swing by and score your favorite bags below retail. The SS is located at 14 W 14th Street.
Below are a few impressions I collected on the opening night on Tuesday. Enjoy! (more…)