Oh how I love a comeback story. Tory Burch may have taken several seasons to really find her handbag niche, but the purses that the design is putting out now have improved so much that it's hard to even remember some of the less successful designs from the company's early days.
The Tory Burch Channing Glazed Hobo is a nearly perfect example of the journey that the company has taken from simple, logo-covered totes to luxurious leather bags that represent through good design instead of ubiquitous branding. The shape is simple but the details are great, and that combination wonderfully mirrors the aesthetic of casual elegance that Burch has spread throughout her brand.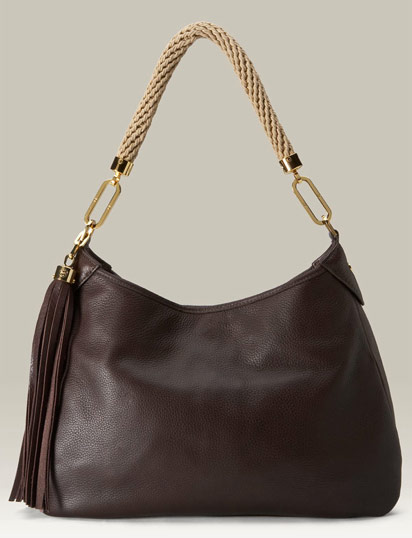 Sure, the bag might be a little simple for some people, but I think that the intricately woven contrast strap and the big tassel provide enough texture to offset the simplicity of the bag's leather body. Not that the leather itself needs anything to distract from it – in fact, the texture and finish of the bag itself is quite nice. Buy through Nordstrom for $395.