Every now and again all I want is a nice handbag with great leather and relatively clean lines. Certainly I have plenty of days where I want my handbag to boast great studding, fringe, zippered or other noticeable details. Yet, I always stop and take note of a wonderfully executed handbag that is simplistic in nature but totally nails what a great handbag should be.
Leave it to Cole Haan to answer this conundrum that I sometimes find myself in. Obviously, Cole Haan is known for exquisite, rich and supple leather. At the same time, they've continued to impress me by branching into the handbag world. The Cole Haan Zip Hobo jumped out and completely captivated me today.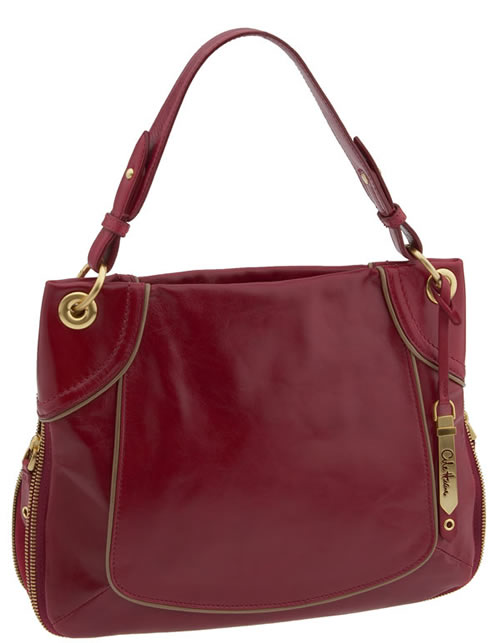 Of course, the leather is divine and comes in Lacquer Red (pictured here), Black and Chestnut. This hue of red is dark, rich and a bit different than other shades I've recently seen. Contrast piping adds dimension to the bag. A top zip closure secures the contents of the bag and there is an exterior magnetic closure pocket which I always find to come in handy. The other thing I absolutely adore about this bag is the shoulder strap. It looks comfortable and doesn't seem to look like it will dig into your shoulder or arm no matter how heavy your bag becomes. Buy through Nordstrom for a very reasonable $248.