Cole Haan bag yesterday, I couldn't help myself when I came across yet another great Cole Haan. As much as I love bags that push the envelope or offer all sorts of amazing detailing, I also have a very special place in my heart for bags that are nothing less than classics.
While I just covered a great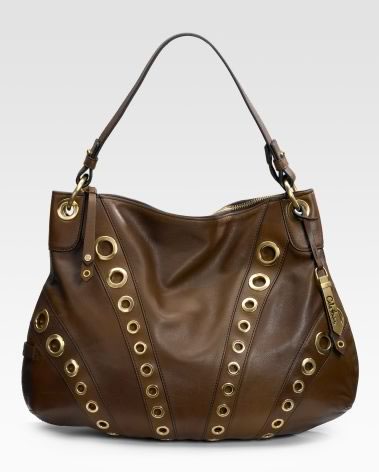 Just like the bag I covered yesterday, the Cole Haan Whitney Leather Hobo is an instant classic. The distressed chocolate leather is scrumptious and I absolutely adore the goldtone grommets. This particular shade of leather goes extremely well with the grommets. Plus, the shoulder strap looks like it will rest ever so perfectly on my shoulder. Again, I think Cole Haan has a fabulous hit on their hands and I am sure this is a bag that will hold up well. Buy through Saks for $348.