Fashion's cyclical nature allows us to revisit what once was from a brand, delighting us in a mix of past and present. If any brand has perfected this time travel, it's Prada. Some of the most iconic bags from the House have been modernized to bring touches of historical Prada elements back into the arms of adoring fans, and this newest Re-Edition is no different.
We first saw the Prada Re-Edition 1995 bag on the Spring/Summer 22 Runway, a show which was held simultaneously in Milan and Shanghai, and brand aficionados immediately recognized this shape. The precise engineering and streamlined silhouette date back to this bag's first release for Fall/Winter 1995. True to the brand's minimalist ethos, this bag is stripped-back and elegant in a way that immediately denotes its part of the Prada family.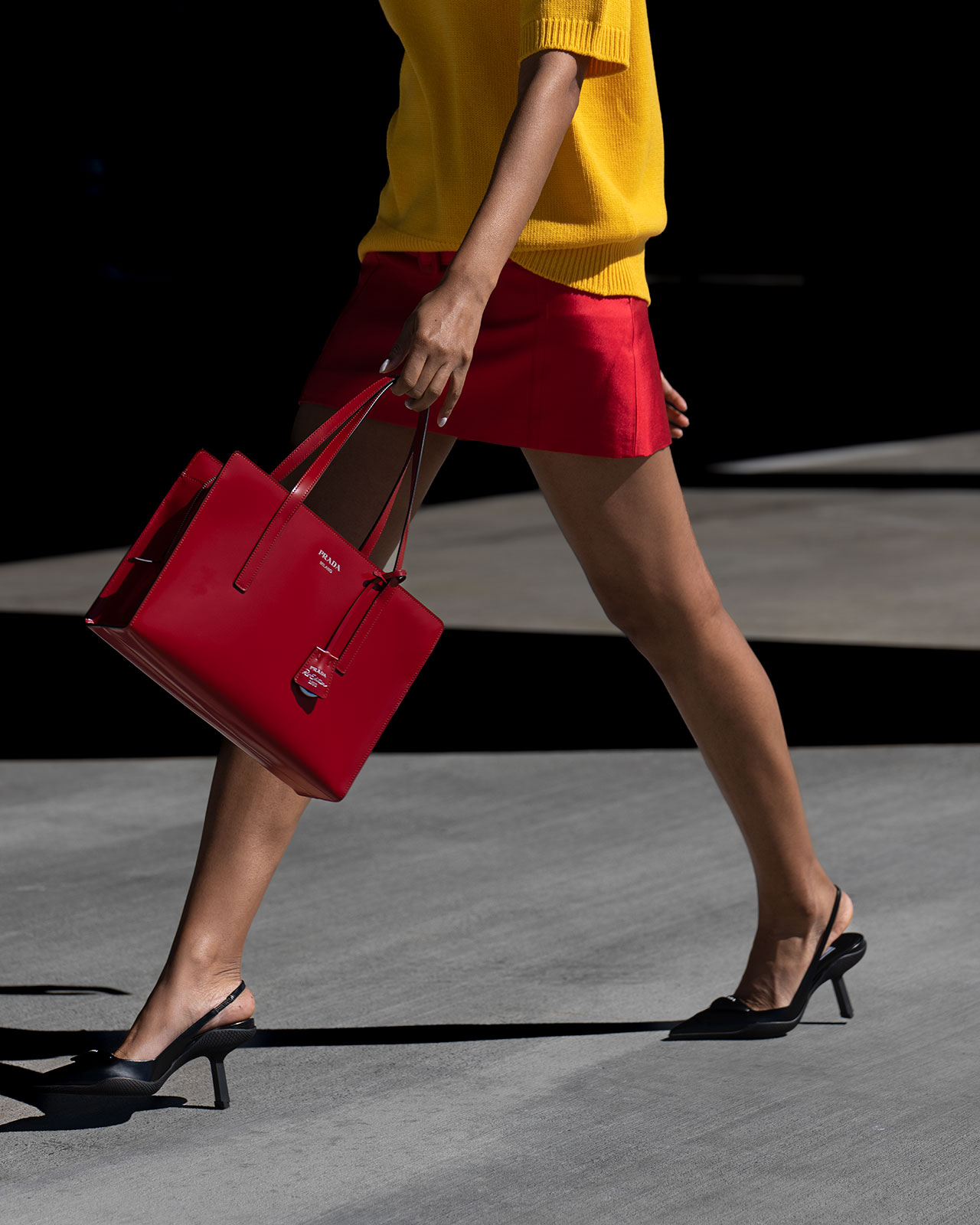 A Prada Classic from the Mid-90s
The Prada Re-Edition 1995 can be described as anything but maximalist, with an elegant geometric shape that is highlighted with minimalist lines. This is a bag meant to be functional, and you can see it in the simplicity of the shape and practicality of the details. The exterior of the bag is crafted from brushed leather, a Prada hallmark, and there is a central zipper closure with three internal compartments to help make this bag as useful as possible. The front and back compartments are open, with the back offering a zipped pocket, though you won't find your items falling out due to the bag's overall slim and structured nature. The interior is lined with logo-print lining which keeps the bag light and easy to clean.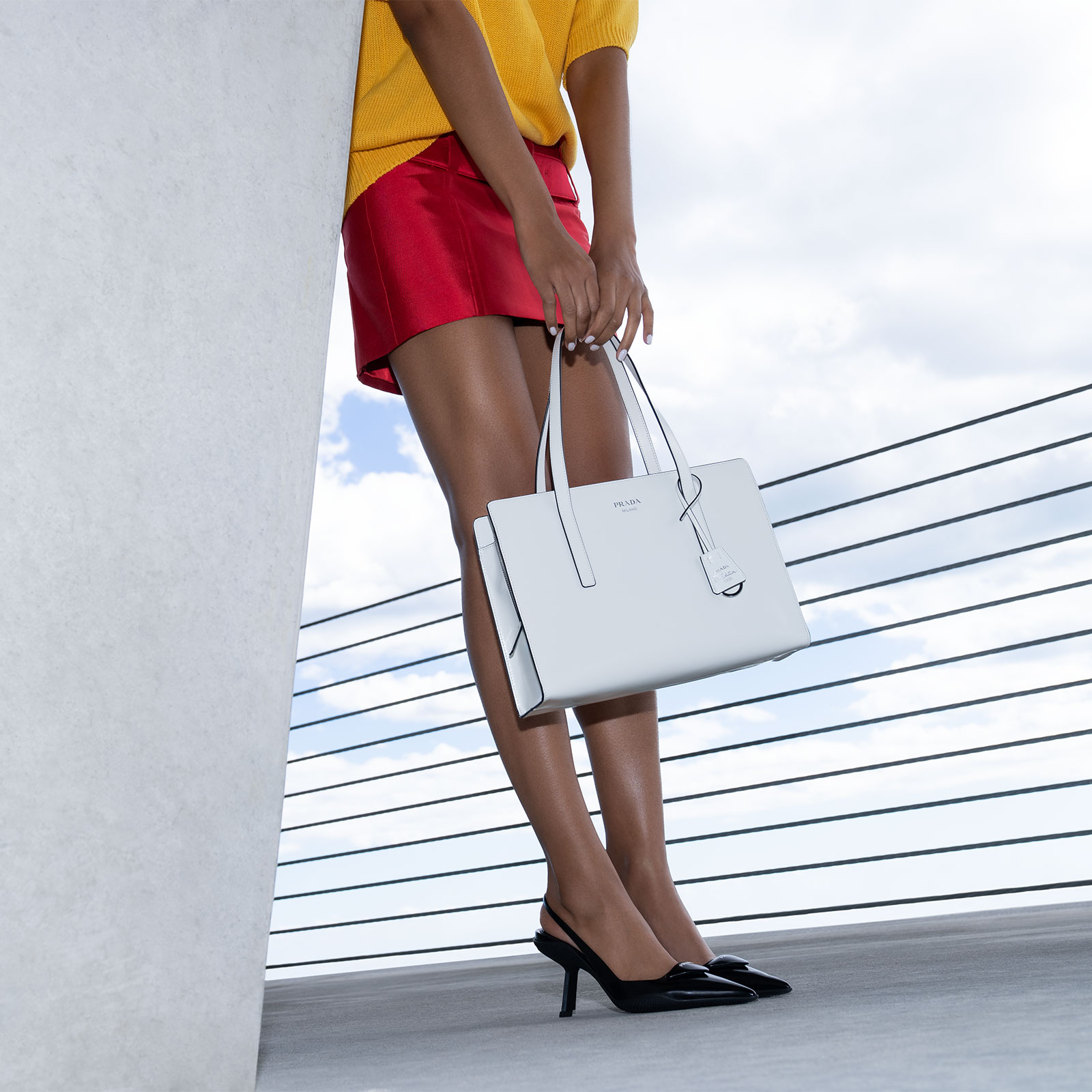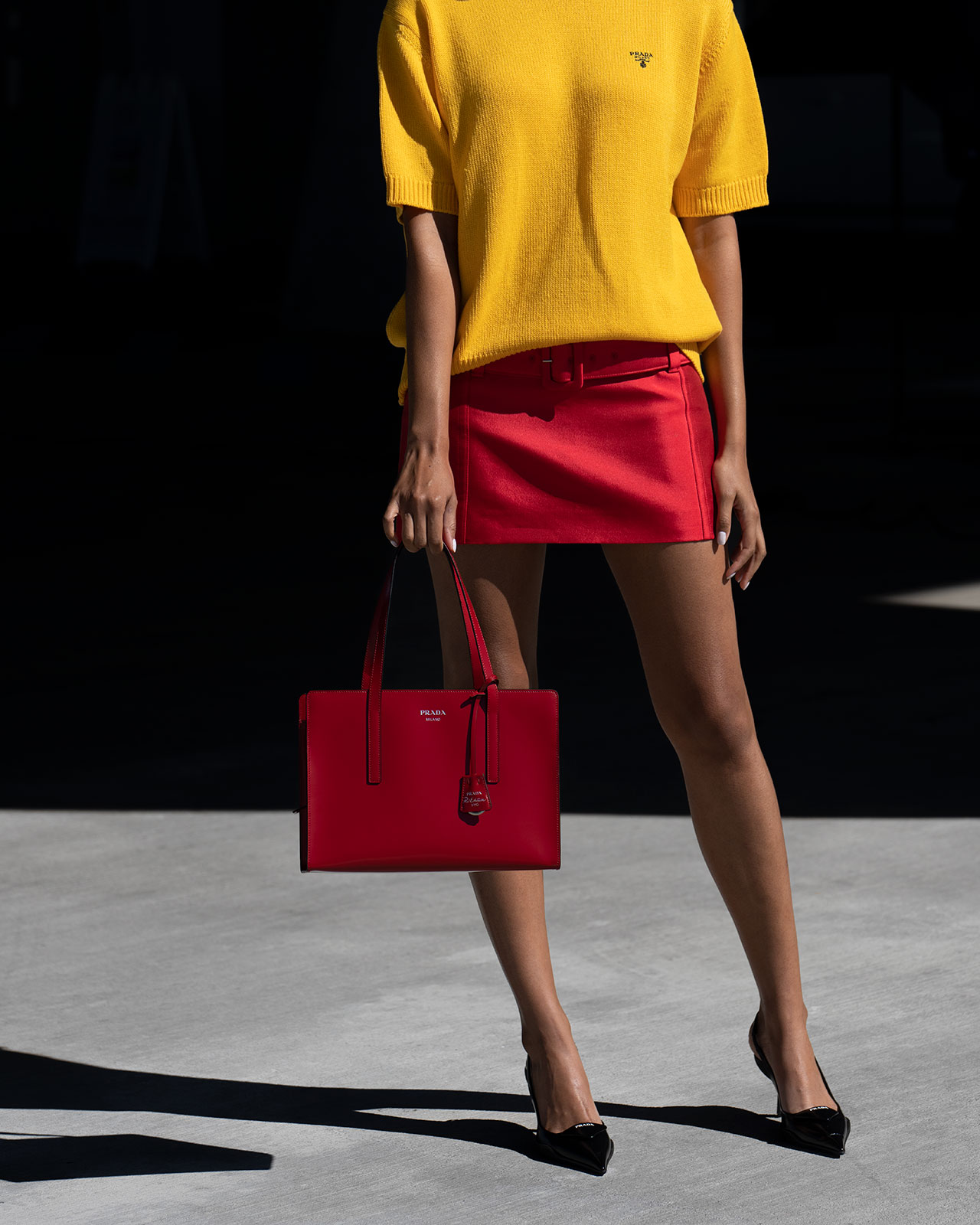 On the exterior, you'll find a screen-printed Prada lettering logo and the defining touch, a Prada Re-Edition 1995 keychain. This keychain immediately identifies the bag as one of Prada's famed Re-Editions that have been met with great success, a true original paying homage to the brand's history. The leather handles have an ideal shoulder drop, allowing the bag to fit over your shoulder even with a larger coat on. Dimensions for the medium size are 8.2″ high x 11.8″ wide x 3.2″ deep, while the larger version measures 10.2″ by 14″ by 3.75″.
Just as the bag was a coveted design in 1995, this revived and re-editioned new design continues the heritage and allure of this modern timeless luxury.
Discover the Prada Re-Edition 1995 now!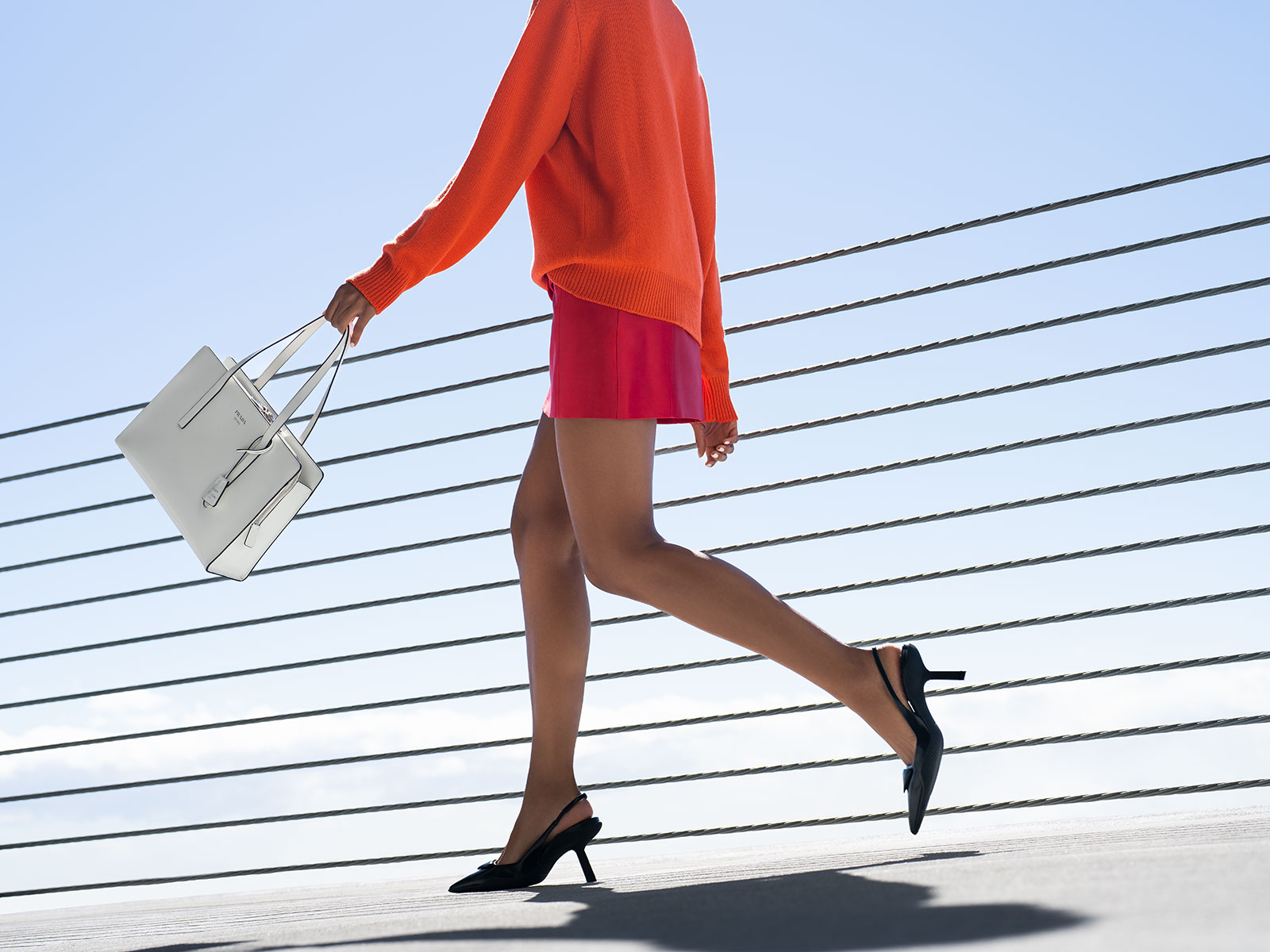 Shop The Story