Since I first laid eyes on the Juicy Couture Velvet Bow Bags from their Holiday Collection, I was enamored. Everything about the bag paired femininity with stylish appeal and I was in love. This is precisely how I knew Juicy Couture was making their way back into my handbag-loving-heart. After seeing the design trio sporting the velvet bow bags at the Juicy Couture Bags & Bubbly Wrap Up I co-hosted, I was even more set on this bag. The bag is an amazing price and such a fun design.
We had seen so much velvet when Fall/Winter 2010 collections were spotted on the runway and very few of the velvet bags seem to be making major appearances. I did however spot a 3.1 Phillip Lim Velvet bow bag with a very similar look to the Juicy Couture Bag. And with this pairing, we have a look for less.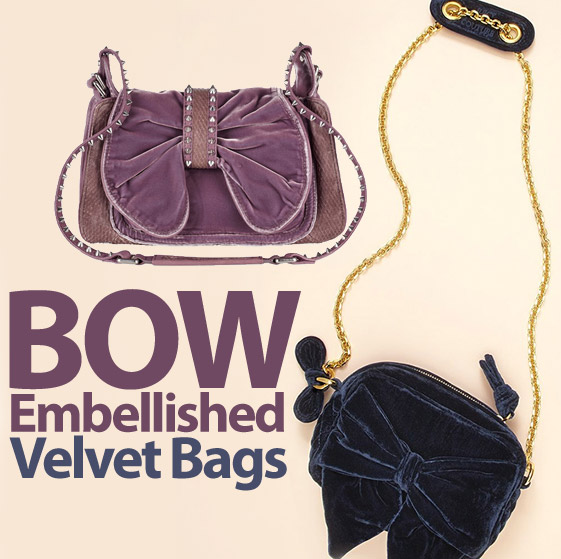 Both of these bow embellished velvet bags have similar designs. Phillip Lim spices his version up by having python embossed leather accents and silver stud detailing. The Juicy Couture bag sticks with velvet all over and a chain strap. My vote (price aside) goes to Juicy. The bag mixes playful with functional so well and I seriously crave carrying this to a holiday party. Juicy offers it in other colors and hardware combinations. Buy the Juicy Couture version at Juicy Couture for $178 and the Phillip Lim version at Net-A-Porter for $695.
Which version do you like?