406 results for
proenza schouler ps1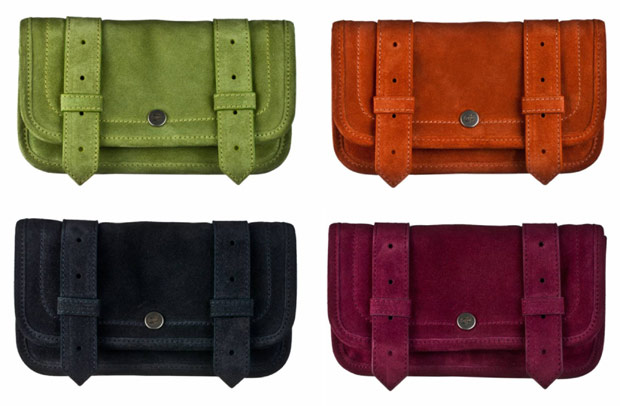 It's rare that a designer with as big of a name and as much of a reputation for trend-setting as Proenza Schouler makes anything that is both functional and reasonably affordable, which is why Megs and I have been fans of the Proenza Schouler PS1 Wallet since the very beginning. It was originally planned as a limited edition piece to celebrate the launch of Proenza's web store, but they were so popular that the brand has been producing the wallets ever since, most of them at the very reasonable price of $165. (more…)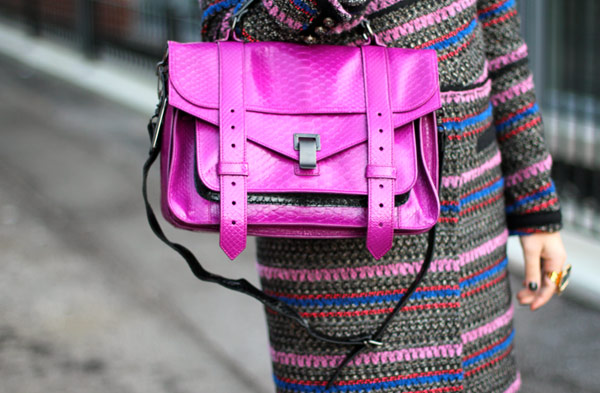 Usually when we hear about something as awesome as a chance to collaborate with Proenza Schouler on your very own, custom Proenza Schouler PS1, we're not lucky enough to ever see the results. That's what I assumed would happen when I heard about this charity auction a few months ago, but luckily for us, a style blogger won the auction and now we have lots of photos of the finished product.
Jena Gambaccini, Chicagoan and proprieter of ChiCityFashion.com, worked with Proenza Schouler to come up with the final product that you see above: a medium PS1 in purple python with black trim and a yellow suede interior. I might be a bit biased because I'm also a big lover of this combination (I have a pair of custom Nike running shoes in the very same colors, except I like my yellows a bit more chartreuse), but I think she chose very wisely. If you could design your own version of any bag, which one would you choose and what would it look like? (more…)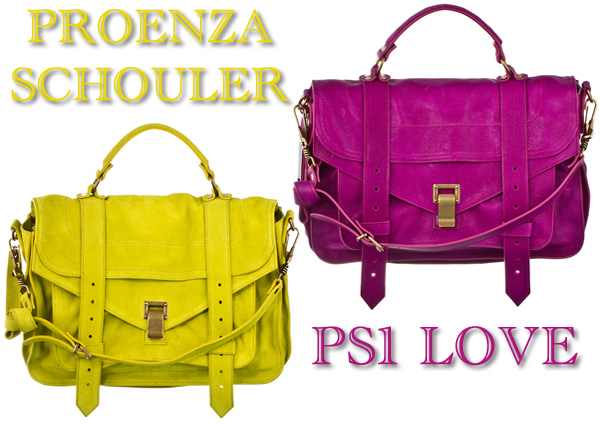 It is no secret that both Amanda and I are extreme Proenza Schouler fan-girls. Every time Jack and Lazaro grace us with a new version of the PS1, we swoon. Sometimes a little bit of pizzazz mixed with a lot of classic is just what I crave, and these two bags from Proenza Schouler's Holiday collection are calling my name.
From vibrant neon yellow suede to an eye-catching orchid pink hue, these two Proenza Schouler PS1 bags are precisely what I want this Wednesday. (more…)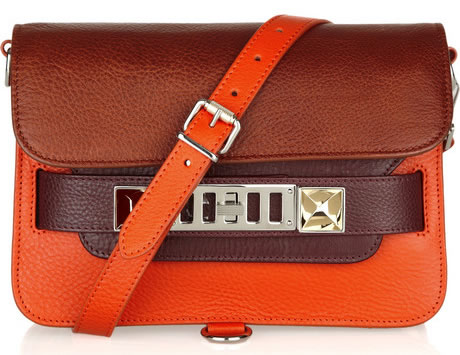 Proenza Schouler PS11, $1,555 via Net-A-Porter
Last week I used "Argh" in place of "Are" in a post title and this week I am using "Orange" in place of "Aren't". My past English professors must be jumping for joy over my clever titles. But this title needed the play on words because I am seriously pining over this fall color-blocked version of the highly coveted Proenza Schouler PS11.
You will hear my endless love for fall in the upcoming months. It's by far my favorite time of year as I love the leaves changing, temperatures dropping, crisp air, pumpkins, Halloween, apples, football and everything in between. To satisfy my love of fall, Proenza Schouler revamped its PS11 in a very autumn color family, including orange, rust and merlot textured leather. (more…)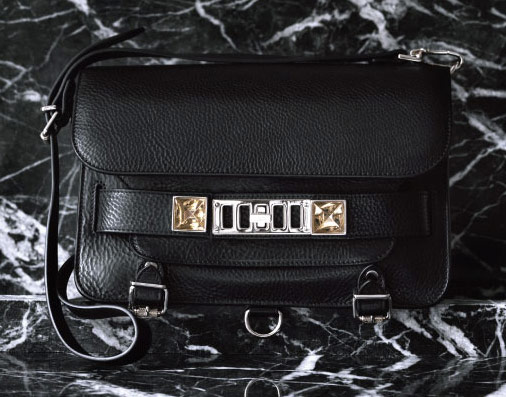 Proenza Schouler PS11, $1850 via ProenzaSchouler.com
Nothing makes me happier than stalking my next purchase. With most things in life, I'm an impulse-buyer, but when it comes to handbags, I like to take it slow. Let the romance develop. Whisper sweet nothing to my new bag over candlelight before I make it mine.
Ok, this is getting weird quickly. I apologize. Pretend I didn't say that awkward stuff about the candles. ANYWAY. I like to plot my purchases, and I often do it with Megs, because she understands this whole weird bag thing better than basically anyone else on the face of the planet. She and I were talking the other day, and I think my next bag is going to be from Proenza Schouler. The Proenza Schouler PS11, to be specific. (more…)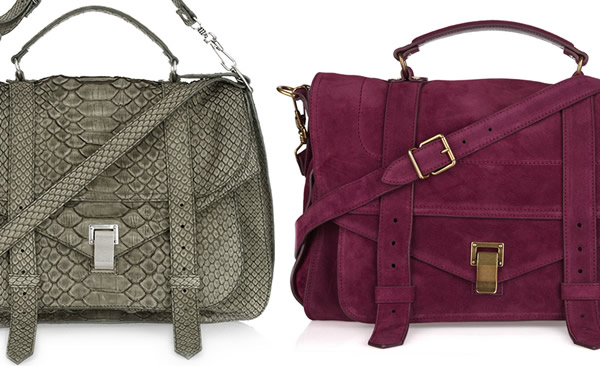 Shop Proenza Schouler via Net-A-Porter
Today Vlad and I traveled down to South Florida for a much-needed vacation. We plan to spend this time flopping from the pool to the beach with drinks in our hands, but I couldn't go to bed without sharing a sneak peek I received in my email today. Our friends at Net-A-Porter know how much we love Proenza Schouler bags and decided to give our readers an exclusive look at two new PS1 bags hitting their virtual store today.
From a gorgeous wine hued suede to a luxurious brushed python, I find myself yearning for each of these bags. (more…)
I just checked the calendar and realized we are midway through summer. How exactly did that happen? One minute I remember dreaming of warm weather with you and now I am stuck in heavy heat and humidity. While countless New Yorkers plan weekends in the Hamptons, I am excited for a trip down to Florida and the Caribbean next week.
When I booked our vacation, Net-A-Porter must have been alerted, because the teal Proenza Schouler PS1 popped up on the site that day. The color is perfectly reminiscent of the Carribean seas, into which I'll be dipping my toes any day now. (more…)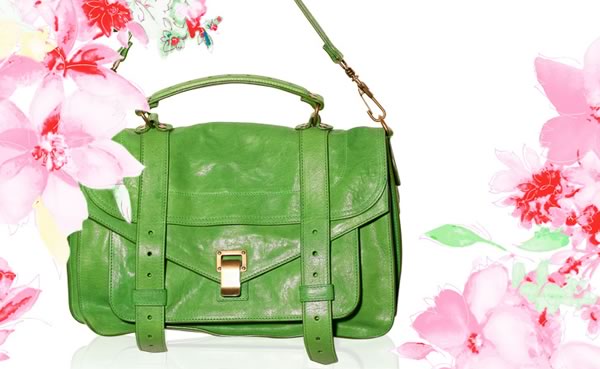 Proenza Schouler Green PS1, $1,595 via NAP
The craze over the Proenza Schouler PS1 has not died down and frankly, I do not want it to. I still love this bag and for spring I crave bright pops of color being incorporated into my wardrobe. (more…)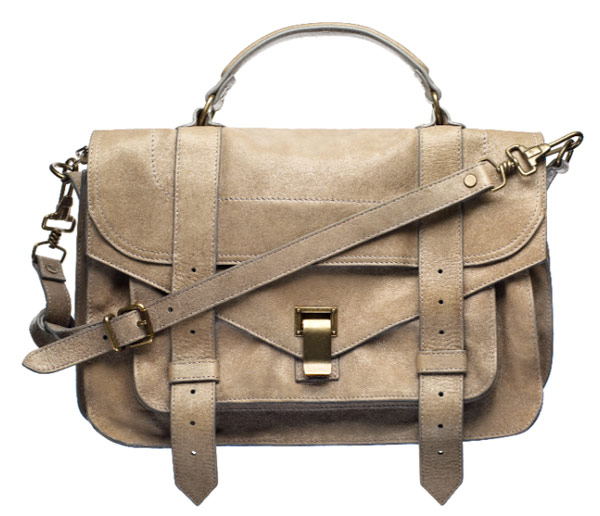 Charity for charity's sake is always rewarding, but charity that rewards you with a Proenza Schouler PS1 Satchel made to your exact specifications is even better. Jack McCullough and Lazaro Hernandez, the creative duo behind Proenza Schouler, have stepped up to the plate to auction off the chance for one lucky bidder to design a PS1 all her own. Of course, all proceeds from the auction will be donated to Japanese earthquake relief. So you get a new bag, you do a good deed for a very worthy cause and you get to meet the Proenza boys – it's like Fashion & Friends for Japan had our readers in mind when they came up with this idea.
If the PS1 isn't your cup of tea, the organization also has a host of other items available for bidding – a meeting with Anna Wintour, a stay at Diane von Furstenberg's estate in the Bahamas and tickets to the Victoria's Secret fashion show, just to name a few. Bidding for the PS1 is still fairly low, so get in while you can, or check out the full list of auction items here.
What the Proenza Schouler PS1 lacks in structure, the PS11 delivers abundantly.
Just in time for spring, I have my eye set on adding a structured lady-like bag to my collection and I'm itching for something bright. I am dreaming of the Proenza Schouler PS11 in Kelly Green to be that colorful piece in my spring and summer wardrobe. The green hue is vibrant and I can imagine it looking absolutely stunning against a crisp white shirt and jeans, my go-to outfit. (more…)
Megs and I are big Proenza Schouler fangirls already, as many of you might have noticed, and I'm already on the record as loving the Proenza Schouler PS1 Crossbody Pouch. The bag is functional, exactly my style and cute as a button – how could I not love it? So when you add gorgeous sueded yellow crocodile into the mix, my heart beats even faster.
Unfortunately, with crocodile comes a significantly increased price tag. If money were no object, I'd gladly plunk down in excess of six grand to have one of these little bags hanging from my shoulder. It's a great pop of color and Proenza Schouler is still a relatively small, independently run brand, after all. So it would sort of be like supporting a local small business…right? Right? Ok, maybe it's different. But the bag is still great. (more…)