One Bag Two Ways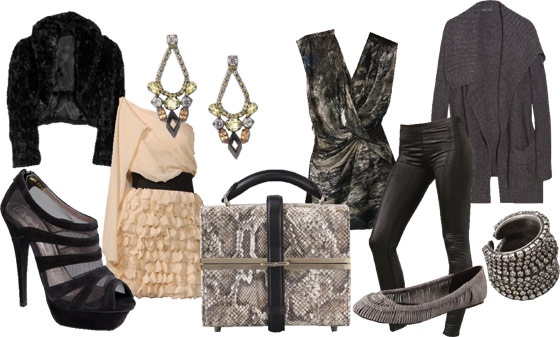 It might be a bit early to declare box bags as a trend, but the sight of Victoria Beckham carrying one a little while back and now the appearance of fall's Alexander Wang Tai Dopp Kit Bag make it seem as though more such bags will come out of the woodwork in the near future. Boxes certainly fit with the emerging trend of petite, streamlined, slightly retro handbags, and if you want to hop on this look before all of your friends know about it, we've got a few suggestions – one that plays up the bag's grey tone, another that accents the creams and beiges. (more…)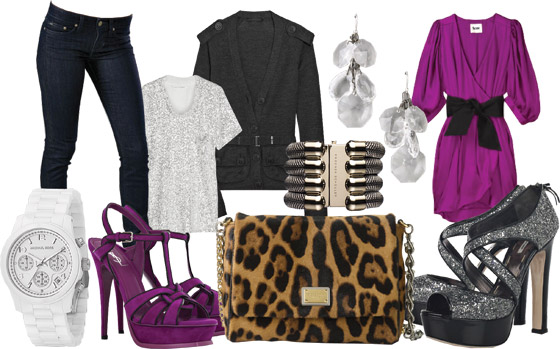 Leopard print has obviously been around forever and the trend has been building for some time, but as far as handbags go, the look is about to reach critical mass. Since some people are apprehensive of the pattern and unsure of how it could fit into their wardrobes, we've taken the liberty of styling the Dolce & Gabbana Miss Charles Leopard Print Bag for both night and day to demonstrate leopard's versatility.
This bag is particularly appropriate because of its petite size and mix of hardware – it can be paired with silver or gold and used night or day. Leopard provides an interesting opportunity to create visual interest through mixing textures because multiple attention-grabbing colors would compete with the pattern, and I particularly love how it looks with dark pinks and metallic touches. Details for each piece are after the jump. (more…)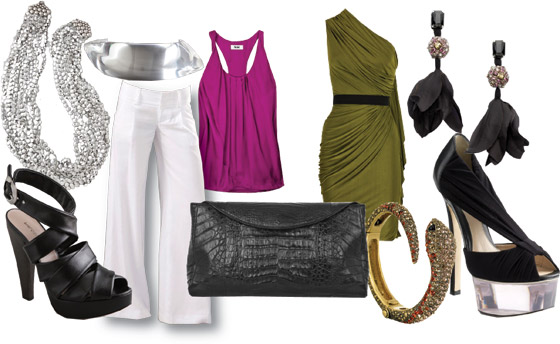 I can't think of a bag that's more versatile than a big black clutch. Add an exotic skin to the mix for a healthy dose of luxury and you've got a bag that can be worn day or night and year-round, no matter your age. Sometimes it's hard to imagine how you'd work even the most basic bag into your wardrobe, however, particularly if you're not prone toward considering a clutch (even an oversized one) to be a legitimate option for daytime use. With a little help from the Nancy Gonzalez Large Crocodile Clutch, I'm here to give you some food for thought. Or, maybe, I'm just here to make up pretty outfits. I'm comfortable with either of those options. (more…)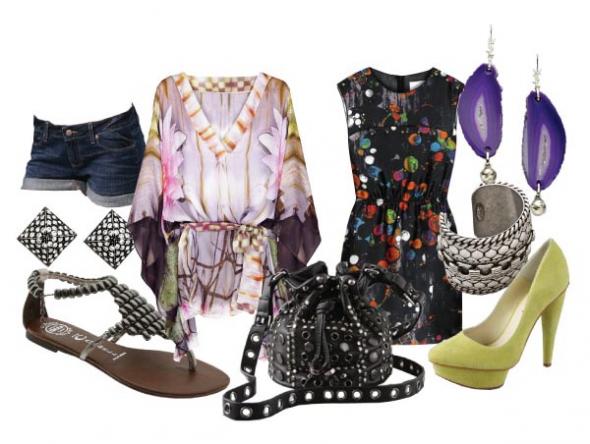 Fashion can get a little tricky when trying to mix lots of pieces with different textures and patterns, and for better or worse (we think for better), texture and pattern are all over the place lately. The moment's trends call for bold looks from head to toe, and it can be a little daunting to try and figure out how to piece together a look like that at the mall – in fact, you really don't want to know how many pieces I went through before I chose the ones you see above.
Because we like to be helpful, we've put together two bold looks, one casual and dressy, based on the very trendy Marc by Marc Jacobs Tribal Pixie Bucket Bag. A bag that has so much personality can be hard to style, but if you focus on incorporating pretty prints and standout accessories, you'll have an outfit in no time. (more…)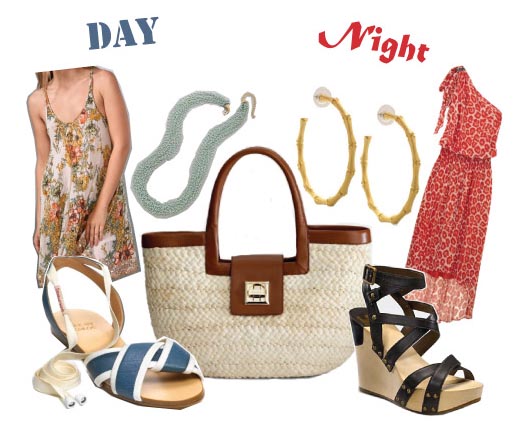 You know how people are always trumpeting the fact that particular bags are "versatile" or perfect for "day to night?" It's kind of a lazy fashion writer's fall back – everyone that's reading this is easily sharp enough to figure out that every bag can be worn with more than one outfit. So I figured, why not put my money where my mouth is? Just in time for summer, here are a few ideas for wearing the Kate Spade Folly Beach Benedicta Straw Satchel for both day and night – after all, who wants to pack a bunch of bags to take to the beach? (more…)