When I write one of our Many Bags of… features, I always find myself feeling one of two ways by the time I'm done: Either I walk away with a newfound respect for the personal style choices of the featured celebrity, or I'm barely containing an urge to punch her in the face for being tedious/pretentious/boring/what have you. Assembling these photos takes a lot of time, after all, and it can make you feel like you've gotten to know a celeb pretty well by the end.
When I started dissecting the handbag collection of Olivia Palermo, I assumed my reaction was going to be of the latter variety; for no particular reason, I've never been much of a fan. To my delight, my feelings are now the exact opposite – Palermo has a great bag collection, particularly when it comes to Dior, and her personal style is well-honed to the pinnacle urban femininity. That her super hot boyfriend Johannes Huebl is in many of the photos also doesn't hurt. Check out Olivia's awesome bag collection below.
We can't talk about Olivia without mentioning her love for Dior, first and foremost. She's a friend of the brand and an ardent fan of the Dior Miss Dior Shoulder Bag in particular. This baby blue ostrich version is a stunner. Shop the full Miss Dior selection at Dior.com.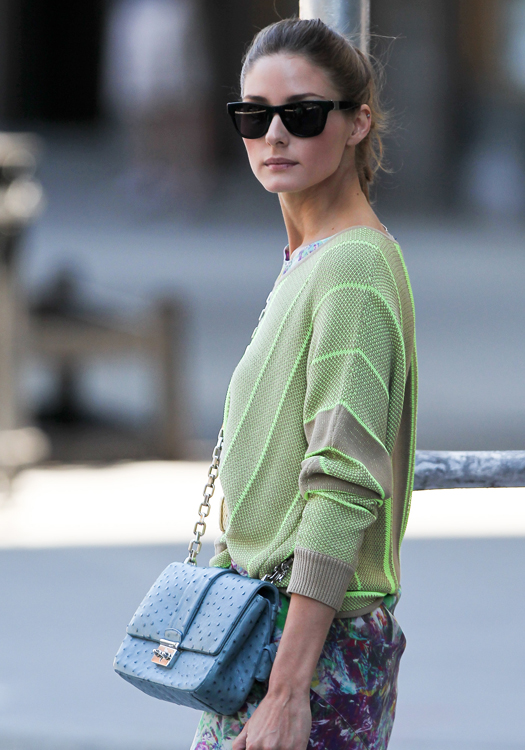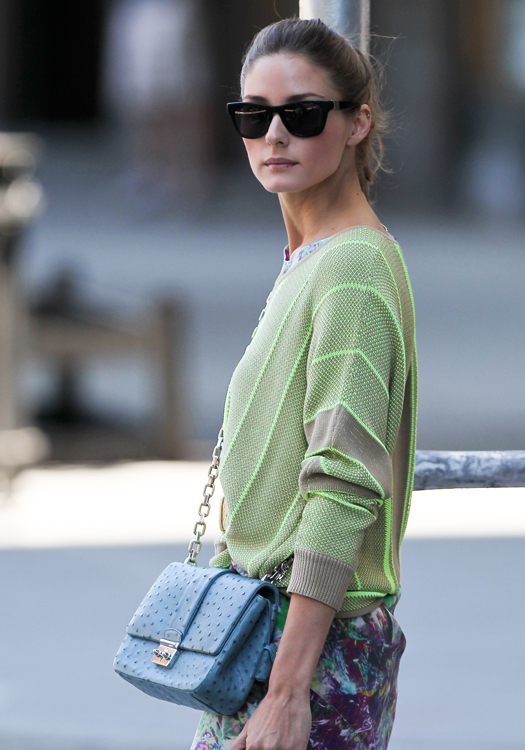 Olivia's Dior Miss Dior Shoulder Bag in burgundy quilted leather is perfectly on trend for this winter. (Also: stars, they're just like us! Sometimes they have to schlep heavy packages from a cab to their apartments.) Check out the same bag in a different color at Dior.com.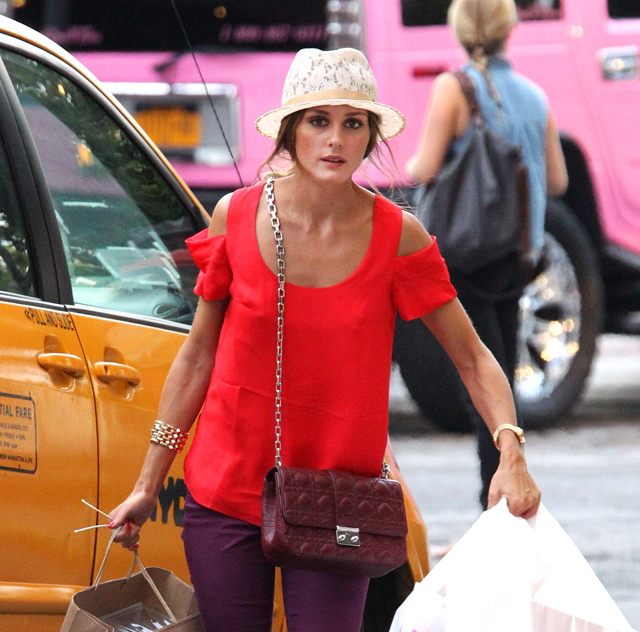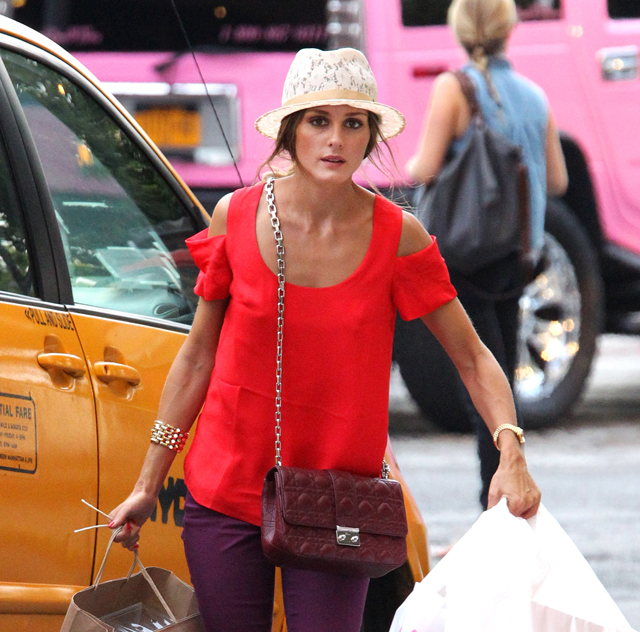 For a Dior fashion show, naturally, Olivia pulled out all the stops with a Dior Miss Dior Fur Shoulder Bag.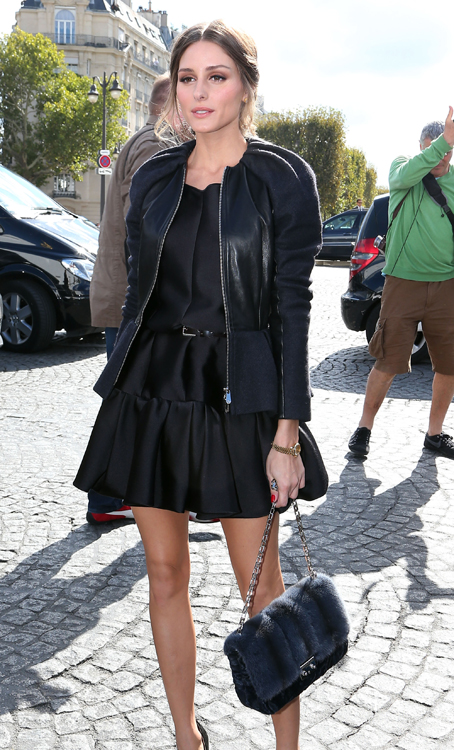 Dior also works in less glamourous circumstances – Olivia chose a Dior Diorissimo Tote for a rainy day in New York.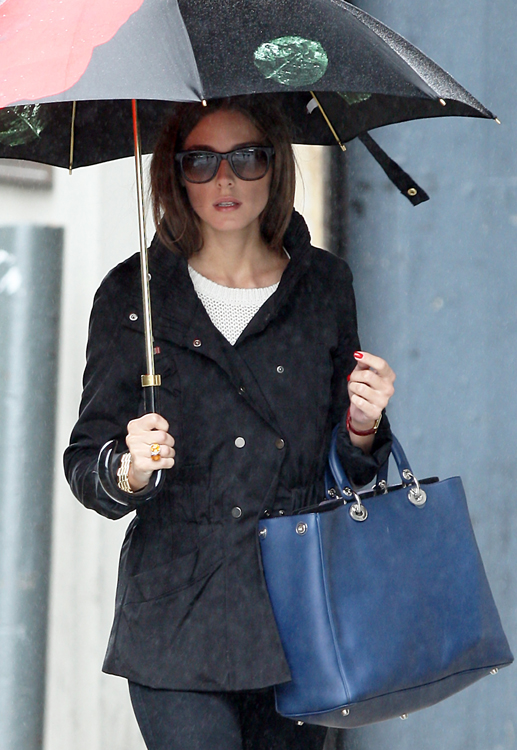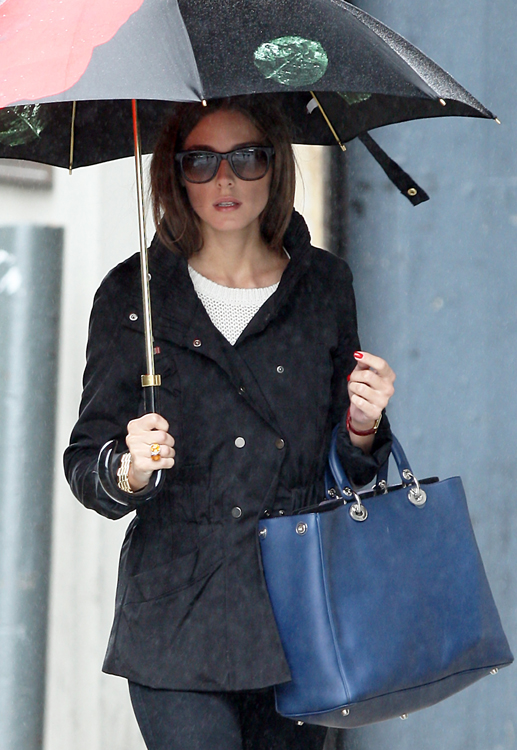 As you might guess, Olivia has a tendency to collect bags she really loves in multiple colors. Here she is with the Meli Melo Thela Bag in tan, which she carries quite a bit. You can pick up your own at ShopBop for $760.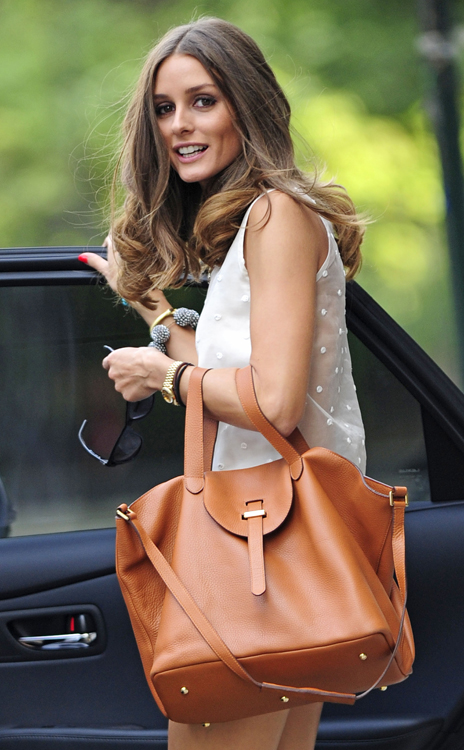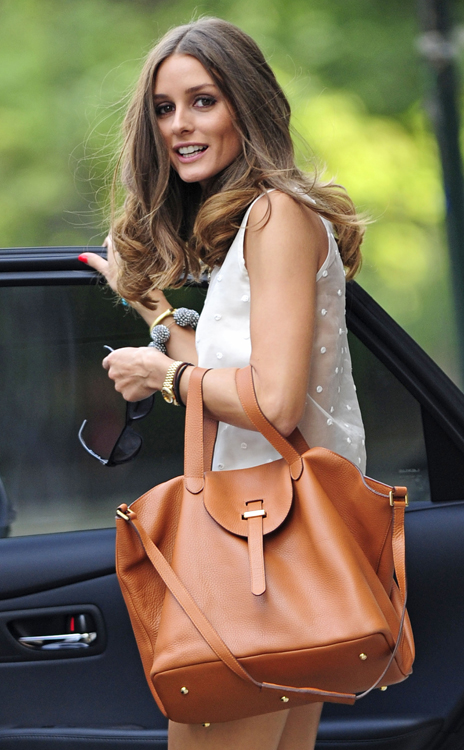 Olivia also loves her grey Meli Melo Thela Bag. It too is available at ShopBop for $760.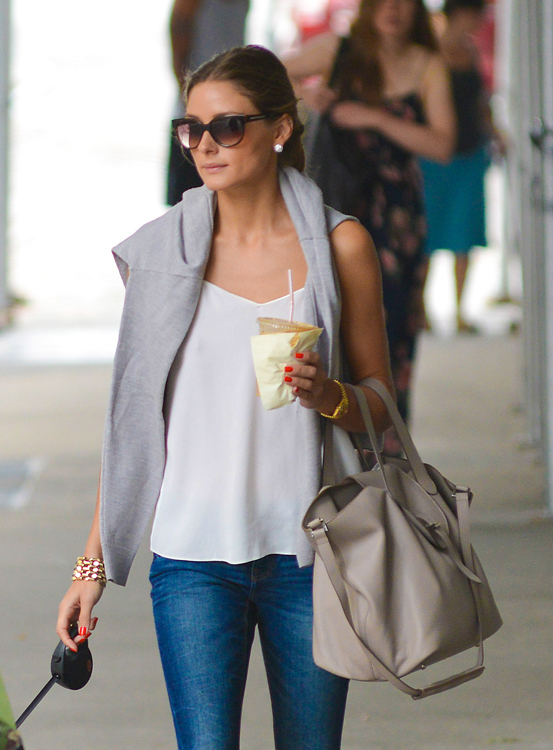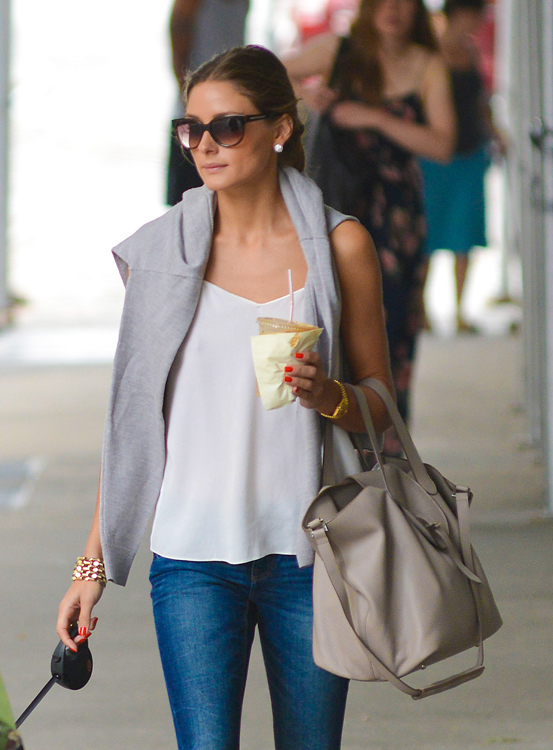 Another bag that plays a repeat role in Olivia's wardrobe? Her Hermes Birkins, of course. Palermo seems to favor her black version.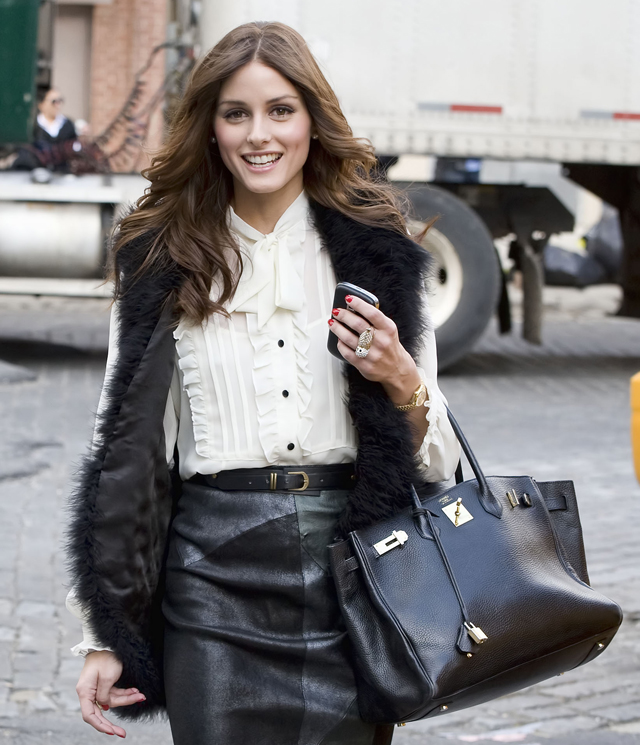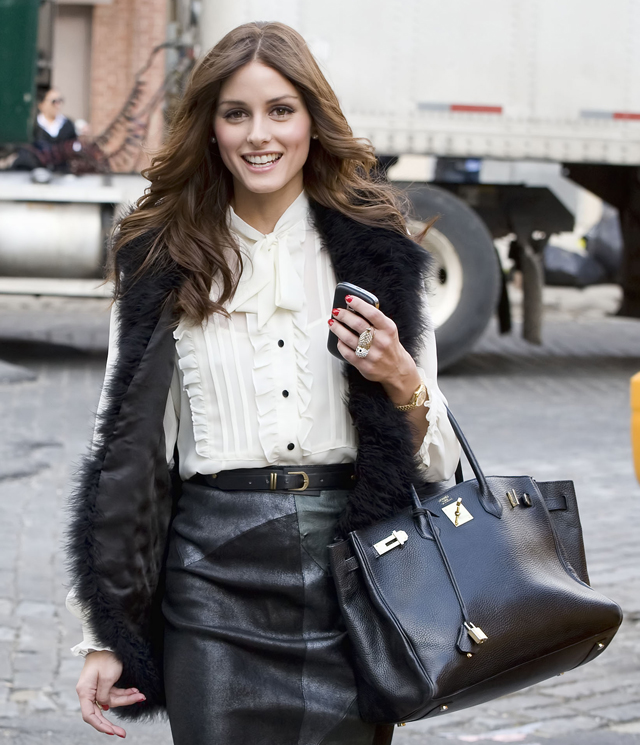 Occasionally, though, Olivia's tan Hermes Birkin also comes out to play. I can't help but be distracted by Johannes.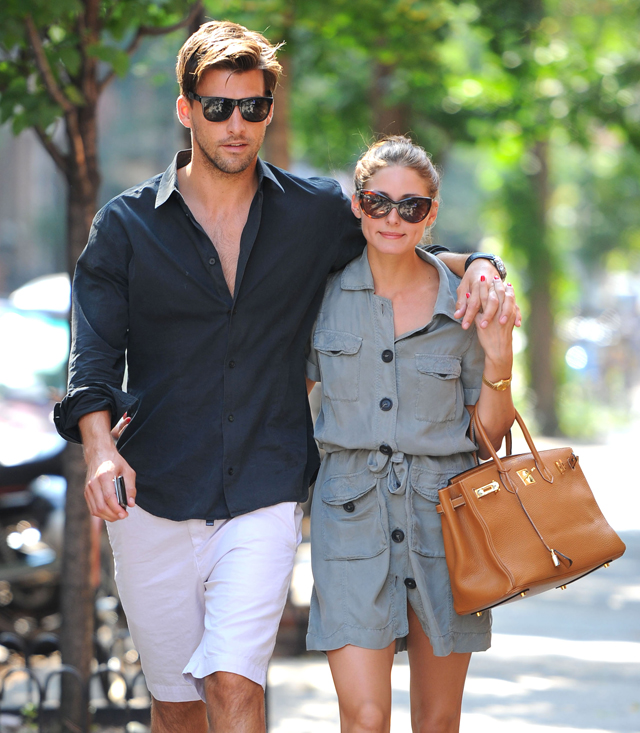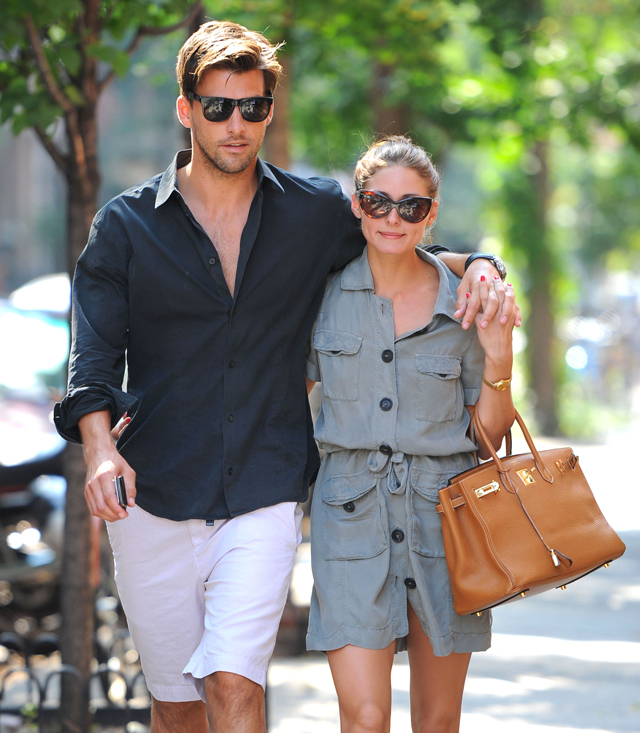 And then there's the Mulberry Tillie Satchel, which Olivia also owns in two colors. First, basic beige: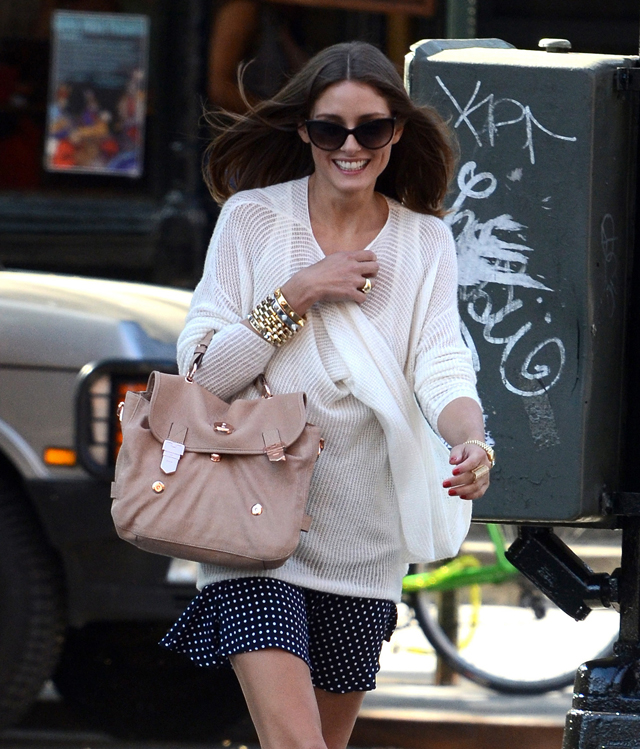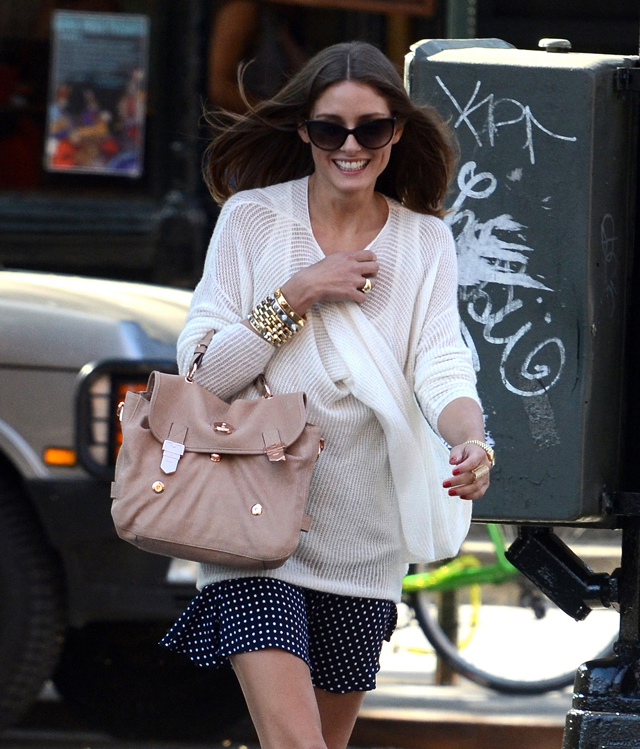 Second, a not-so-basic tiger-print calf hair Mulberry Tillie Satchel. You can pick up the tan version for $900 at Overstock.com.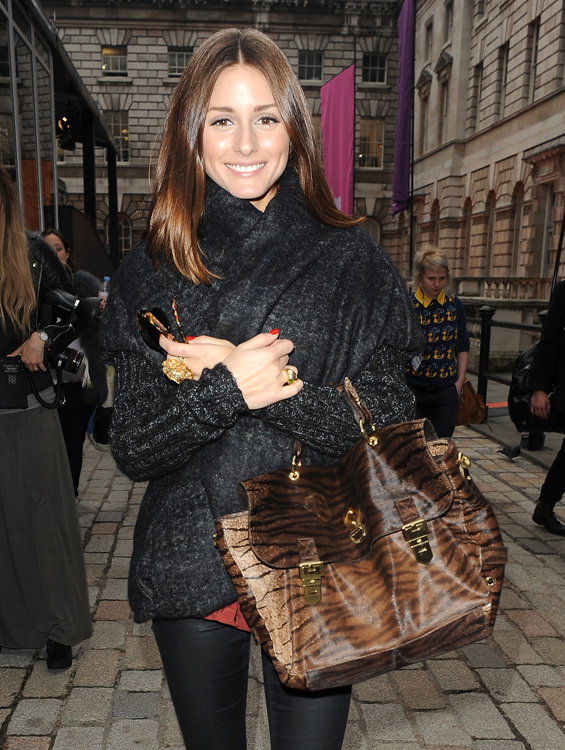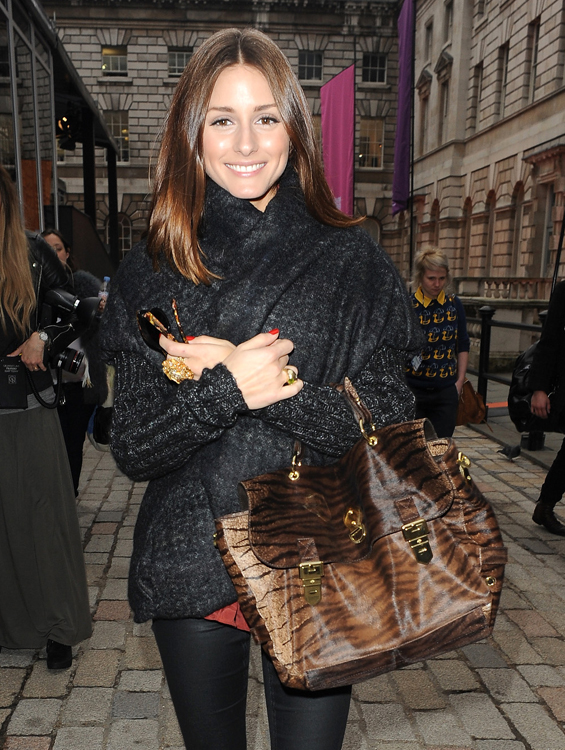 Olivia's appreciation for Mulberry doesn't stop there, though. She also has a Mulberry Alexa, which is named after fellow TMBO alum Alexa Chung. Pick up your own Alexa for $1,500 via Net-a-Porter.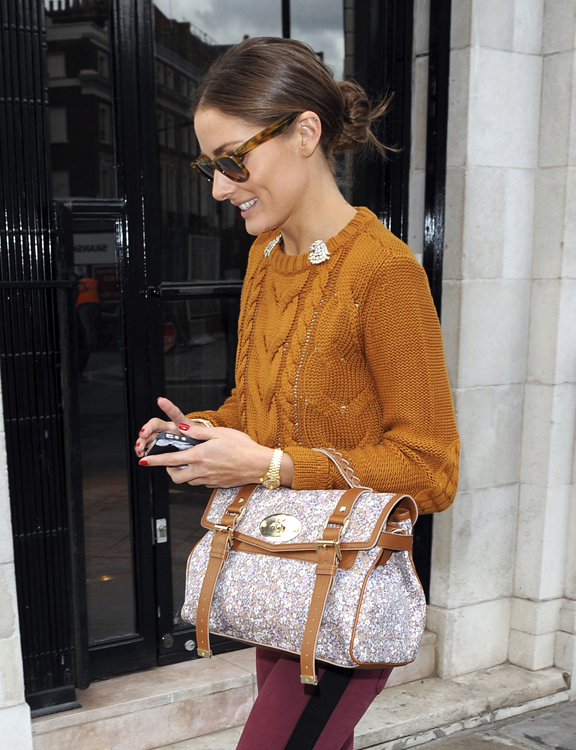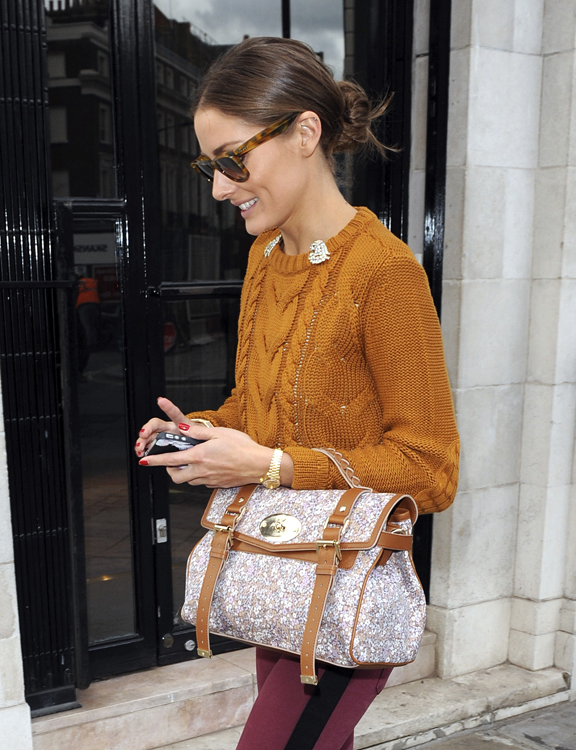 Something that's kept Olivia in the public eye long beyond the end of The City is her keen eye for covetable pieces. Here she is carrying the handbag of the moment, the Givenchy Antigona Satchel, which is available for $2,405 via Bergdorf Goodman.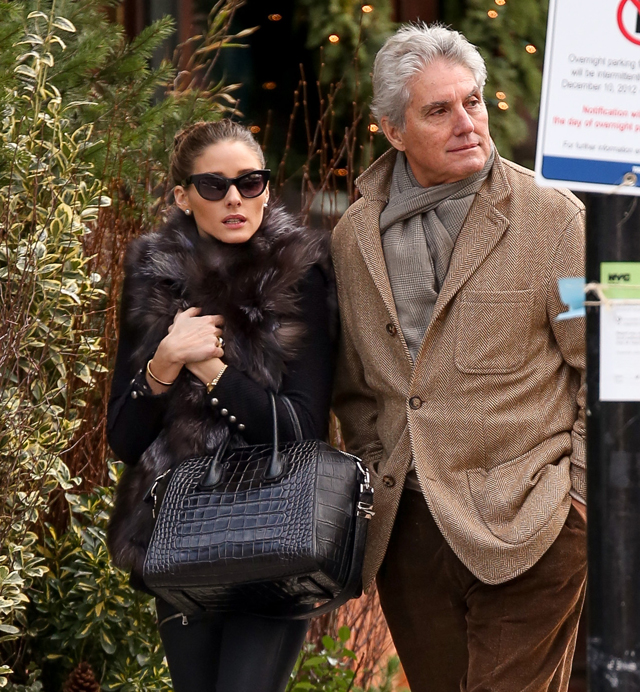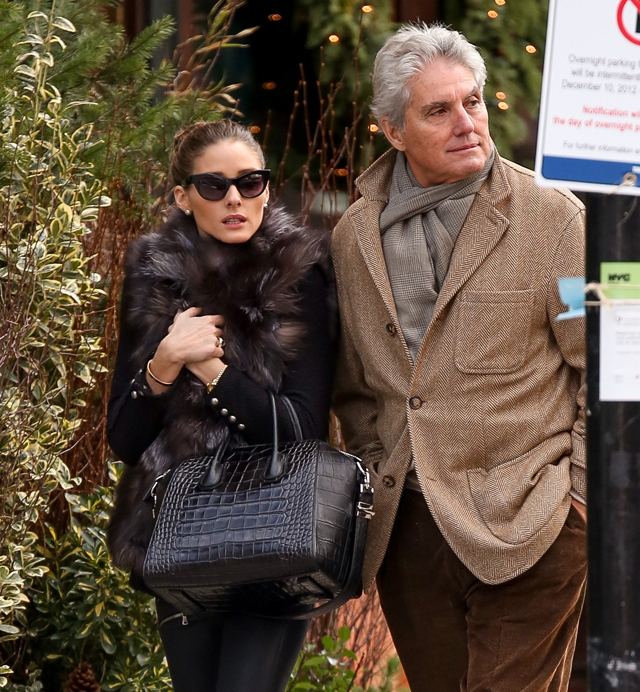 Back when the Givenchy Nightingale Bag was the brand's premiere accessory, Olivia carried one of those too. Pick one up for $2,020 via Bergdorf Goodman.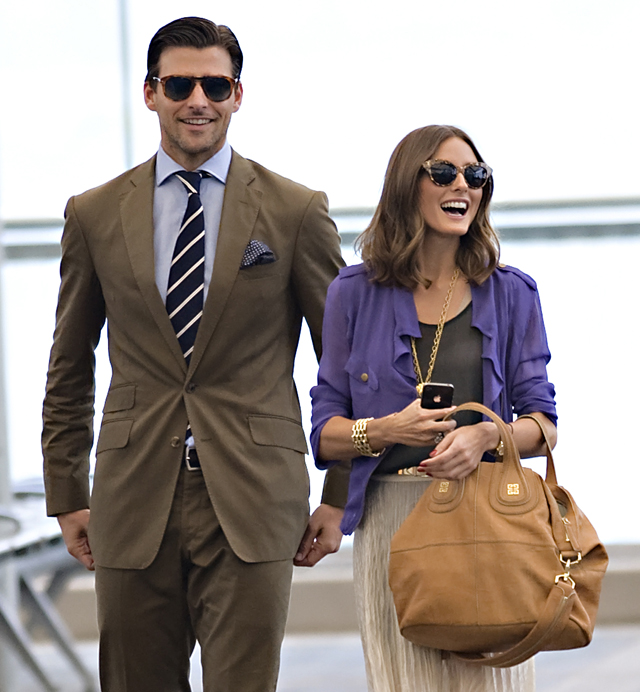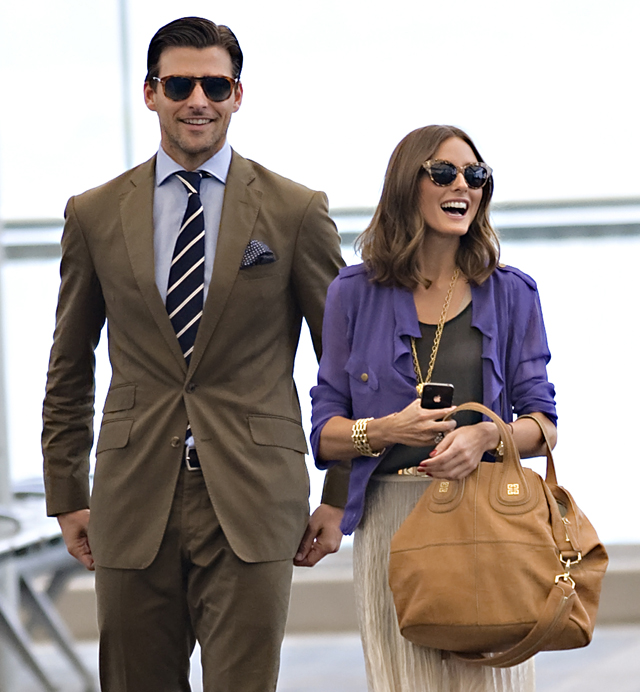 Remember what I said about Olivia's keen eye for covetable pieces? Here she is with the beautiful Chloe Alice Tote. Get your own for $1,995 via Nordstrom.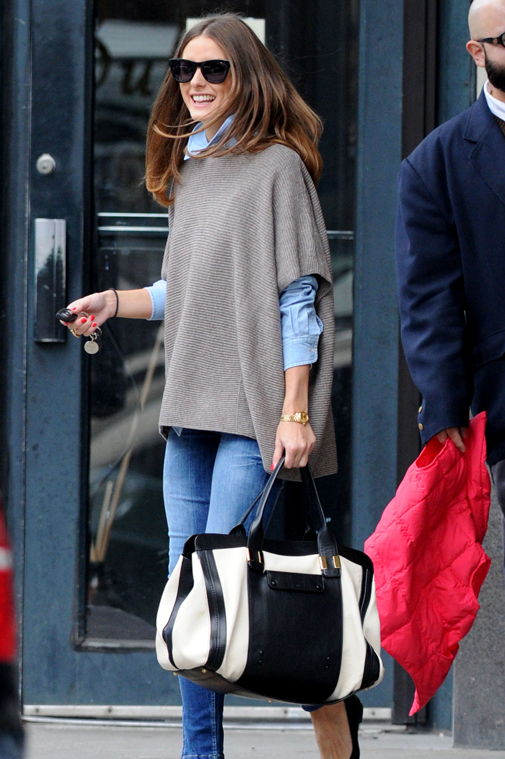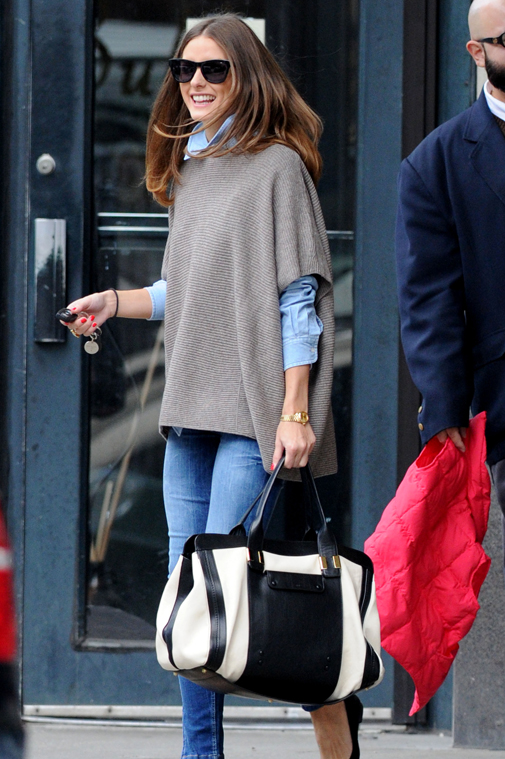 Chloe tends to fit very well with Palermo's relaxed, feminine style. The Chloe Gemma Tote looks perfect on her. Shop Chloe handbags via Net-a-Porter.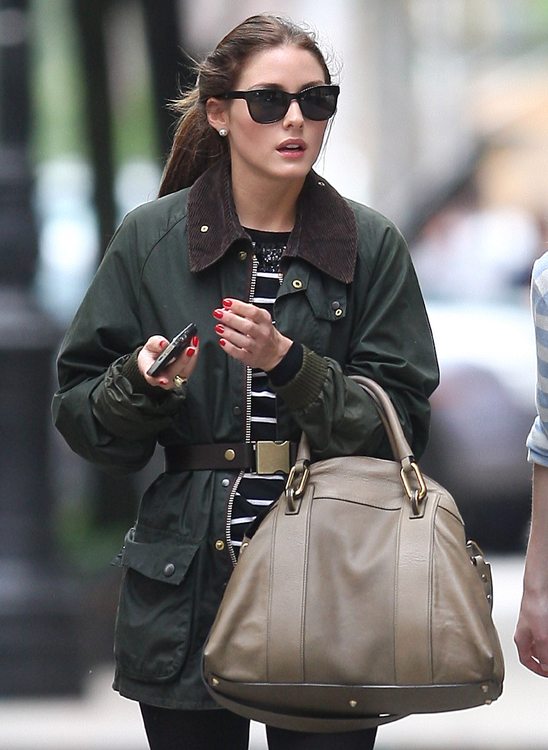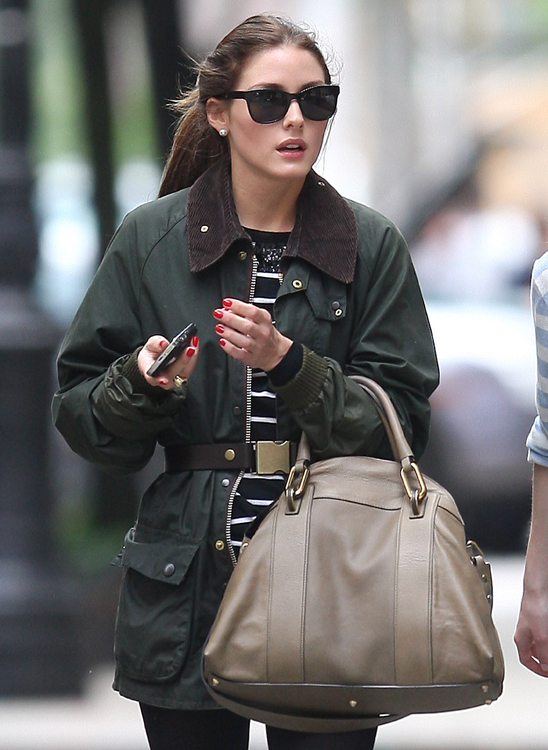 In my opinion, Olivia looks best when carrying a simple, structured, refined satchel like this grey leather VBH Brera Tote. Pick one up for $3,500 via Neiman Marcus.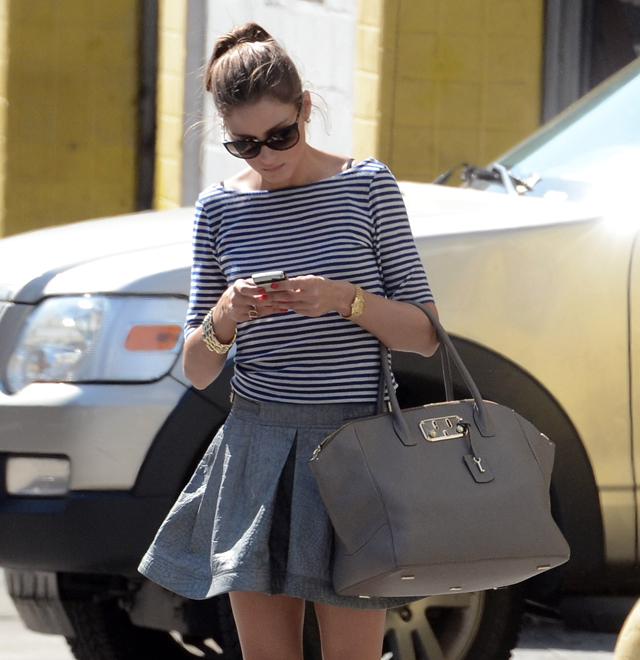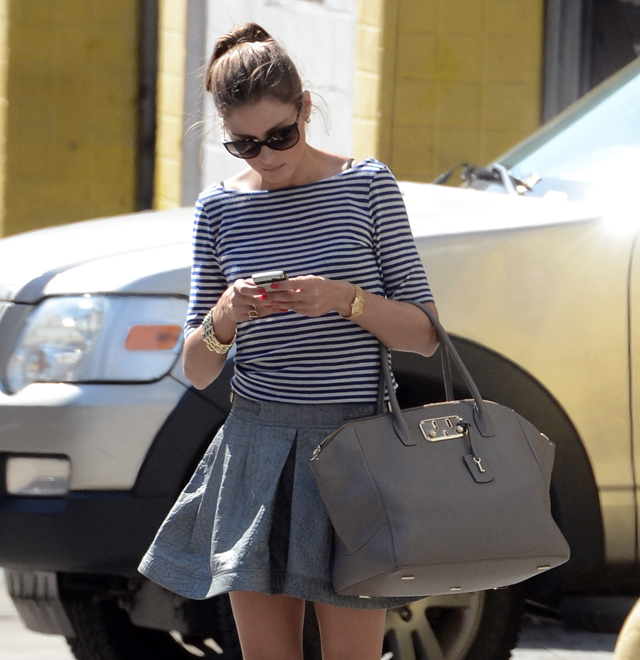 Further proof of my point: Olivia's super chic Anya Hindmarch Bruton Top Handle. Shop Anya Hindmarch's bags via Net-a-Porter.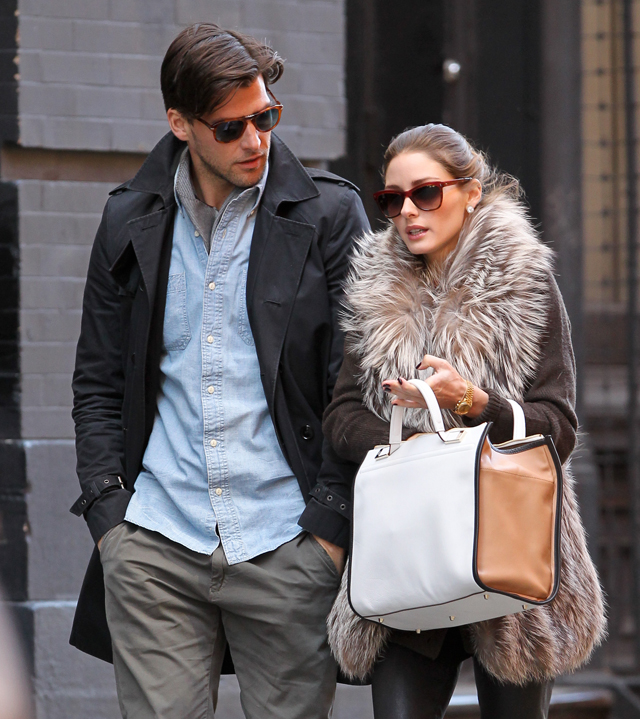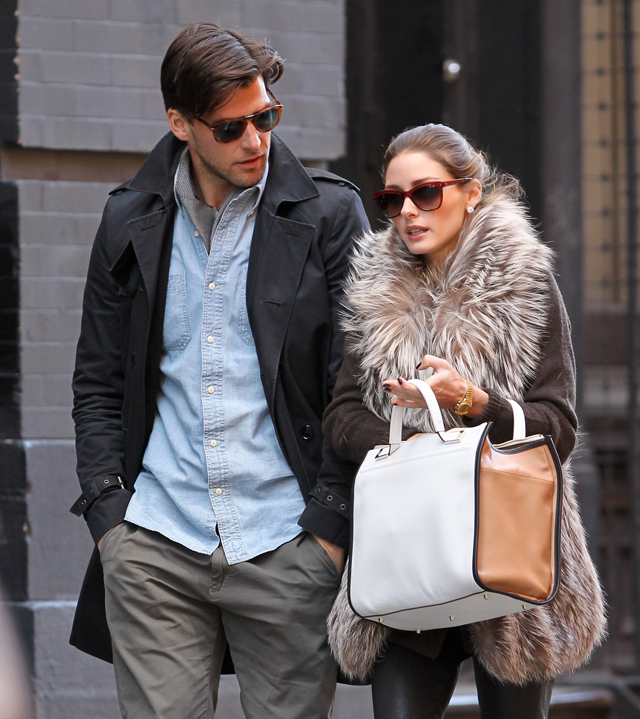 Based on paparazzi pictures, it seems like Olivia Palermo carried this Gerard Darel 24 Hours Woodstock Raffia Tote all last summer. Can you blame her? Check out the brand's full selection at GerardDarel.com.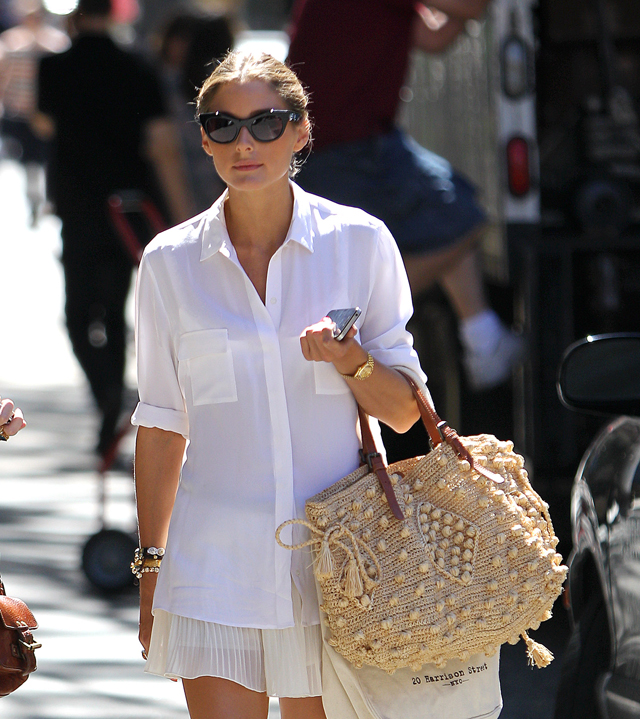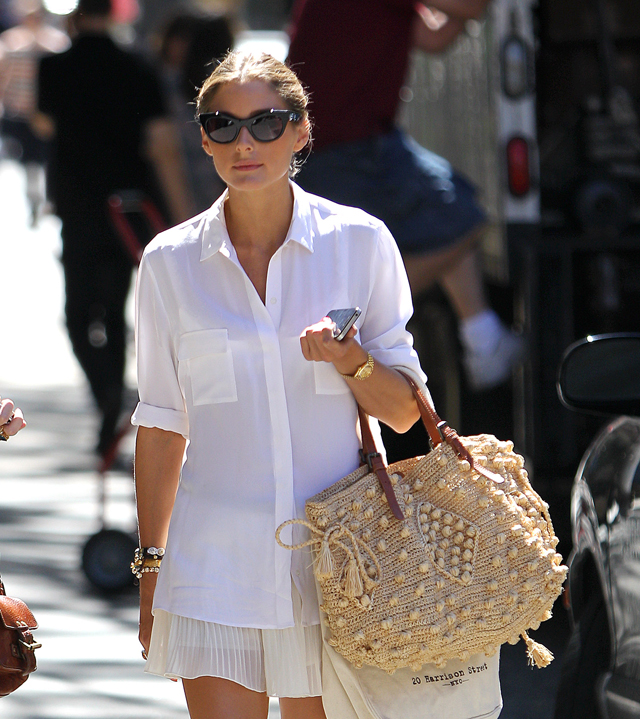 Some of Olivia's best looks have been at fashion weeks the world over. Let's take a look at a few of those, starting with this Rebecca Minkoff Allie Bag at New York Fashion week. You can pick up the tie-dye version for $680 via Bloomingdale's.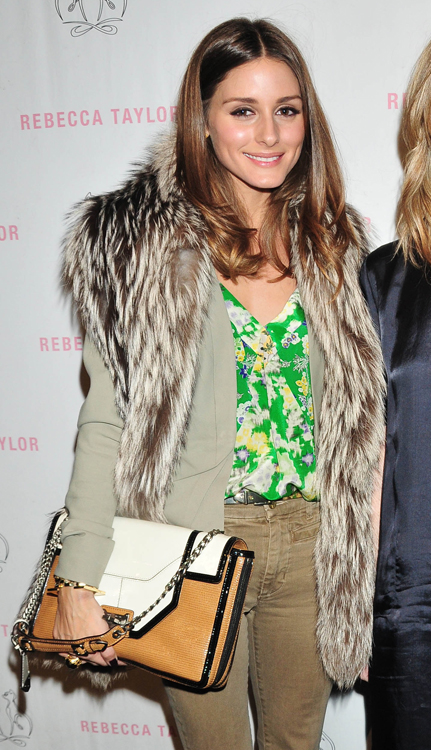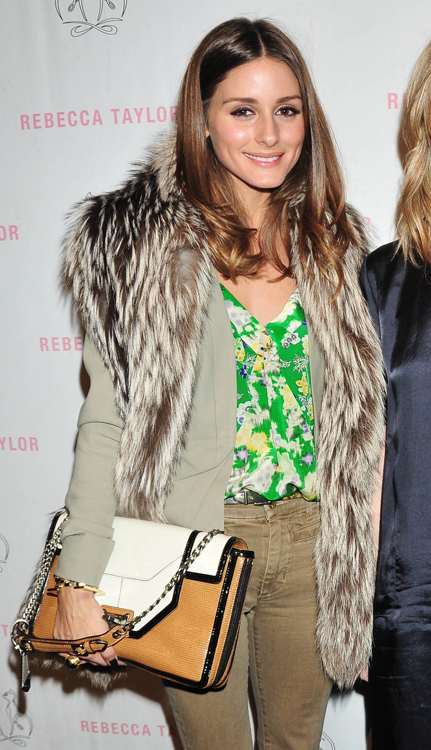 Once again at New York Fashion Week, Olivia chose this glittery little Marchesa Shoulder Bag. Check out Stanley Korshak's selection of Marchesa clutches.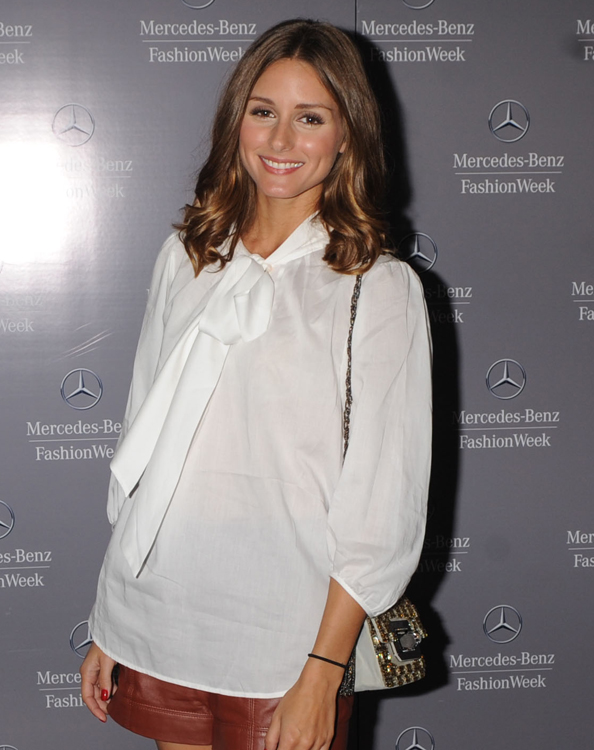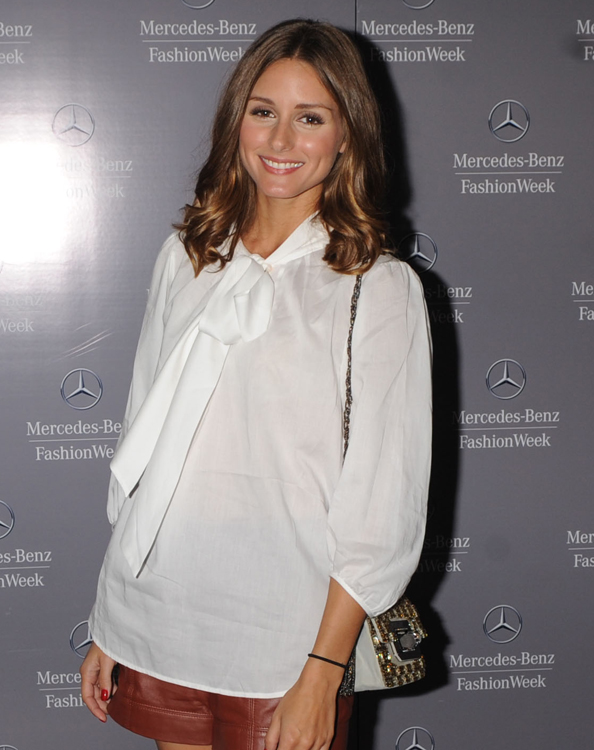 When in Rome, do as the Romans do – while attending London Fashion Week, Olivia chose to sport a bright blue Jaeger London Catwalk Clutch.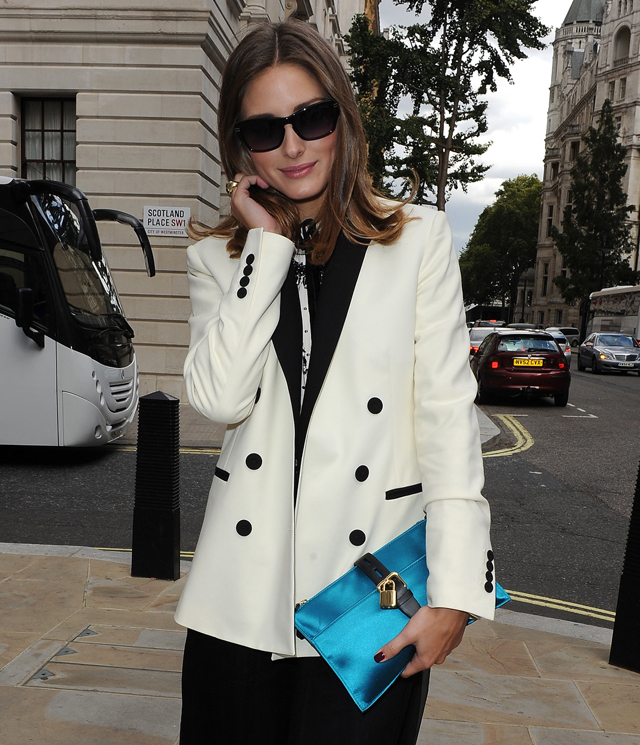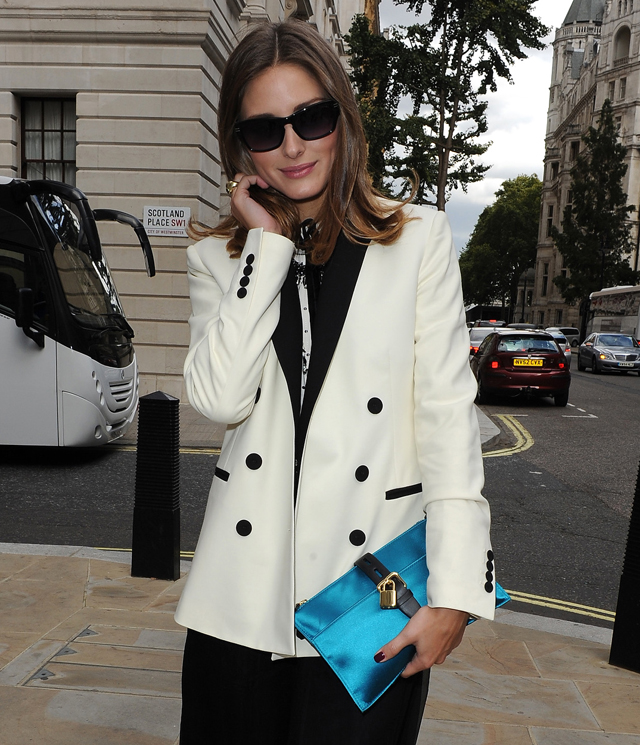 Once again outside Lincoln Center for New York Fashion Week, Olivia toted this great Giorgio Armani Suede Tote. Armani's not a well-represented brand in the handbag world, but this piece is totally covetable.